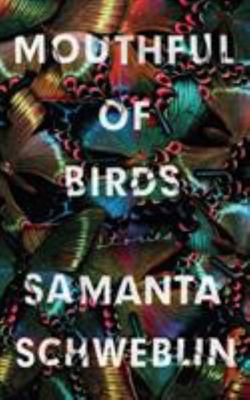 Mouthful of Birds
by Samanta Schweblin; Megan McDowell (Translator)
$19.99
AUD
Category: Fiction
A SPELLBINDING COLLECTION OF STORIES FROM A MAJOR INTERNATIONAL LITERARY STAR The crunch of a bird's wing. A cloud of butterflies, so beautiful it smothers. A crimson flash of blood across an artist's canvas. Spine-tingling and unexpected, unearthly and strange, the stories of Mouthful of Birds are impossible to forget. Samanta Schweblin's writing expertly blurs the line between the surreal and the everyday, pulling the reader into a world that is at once nightmarish and beautiful. An exhilarating tour de force guaranteed to leave the pulse racing. ...Show more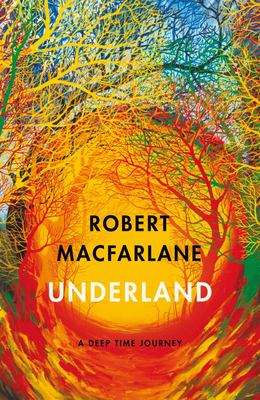 $45.00
AUD
Category: Natural History and Environment
James: "McFarlane's magisterial book proves the world beneath our feet teems with life, value and wonder. In Orpheus-like journeys, Macfarlane investigates English caves, French catacombs and Slovenian sinkholes. Wonder is mixed with grim humour, and dismay at what will survive humankind – bones, plast ic, nuclear isotopes. This is a vivid snapshot of the world we come from and are leaving behind."   The highly anticipated new book from the internationally bestselling, prize-winning author of Landmarks, The Lost Words and The Old Ways Discover the hidden worlds beneath our feet... In Underland, Robert Macfarlane takes us on a journey into the worlds beneath our feet. From the ice-blue depths of Greenland's glaciers, to the underground networks by which trees communicate, from Bronze Age burial chambers to the rock art of remote Arctic sea-caves, this is a deep-time voyage into the planet's past and future. Global in its geography, gripping in its voice and haunting in its implications, Underland is a work of huge range and power, and a remarkable new chapter in Macfarlane's long-term exploration of landscape and the human heart. 'Macfarlane has invented a new kind of book, really a new genre entirely' The Irish Times 'He is the great nature writer, and nature poet, of this generation' Wall Street Journal 'Macfarlane has shown how utterly beautiful a brilliantly written travel book can still be' Observer onThe Old Ways 'Irradiated by a profound sense of wonder... Few books give such a sense of enchantment; it is a book to give to many, and to return to repeatedly' Independent onLandmarks  ...Show more
$19.99
AUD
Category: Biography & Memoir | Series: Living Autobiography Ser.
Longlisted for the 2019 Andrew Carnegie Medal for Excellence in Nonfiction From the twice-Booker-shortlisted author comes a witty and audacious examination of writing and womanhood "Life falls apart. We try to get a grip. We try to hold it together. And then we realize that we don't want to hold it toge ther." Crystalline, witty and audacious, The Cost of Living addresses itself to the dual experiences of writing and of womanhood, examining what is essential in each. Following the acclaimed Things I Don't Want to Know, which reflected deeply on the nature of gender politics and a life in letters, The Cost of Living returns to the same subject and to the same life, to find a writer in radical flux. If a woman dismantles her life, expands it and puts it back together in a new shape, how might she describe this new composition? "Words have to open the mind. When words close the mind you can be sure that someone has been reduced to nothingness."      In this elegiac second instalment of her "living autobiography", Deborah Levy considers what it means to live with value and meaning and pleasure. The Cost of Living is a vital and astonishing testimony, as distinctive, wide-ranging and original as Levy's acclaimed novels. ...Show more
Visitation
by Jenny Erpenbeck; Translated by Susan Bernofsky
$19.99
AUD
Category: Fiction
By the side of a lake in Brandenburg, a young architect builds the house of his dreams - a summerhouse with wrought-iron balconies, stained-glass windows the colour of jewels, and a bedroom with a hidden closet, all set within a beautiful garden. But the land on which he builds has a dark history of vi olence that began with the drowning of a young woman in the grip of madness and that grows darker still over the course of the century: the Jewish neighbours disappear one by one; the Red Army requisitions the house, burning the furniture and trampling the garden; a young East German attempts to swim his way to freedom in the West; a couple return from brutal exile in Siberia and leave the house to their granddaughter, who is forced to relinquish her claim upon it and sell to new owners intent upon demolition. Reaching far into the past, and recovering what was lost and what was buried, Jenny Erpenbeck tells a story both beautiful and brutal, about the things that haunt a home. ...Show more
$22.99
AUD
Category: Anthologies, Essays & Journals
Shortlisted for the PEN/Jean Stein Book Award and the PEN/Diamonstein-Spielvogel Award for the Art of the Essay A blazingly intelligent first collection of essays from the award-winning author of Open City and Every Day Is for the Thief. With these pieces on politics, photography, travel, history and literature, Teju Cole solidifies his place as one of today's most powerful and original voices, covering subjects as diverse as Virginia Woolf, W.G Sebald, Instagram, Barack Obama and Boko Haram. Persuasive and provocative, erudite yet accessible, Known and Strange Things is an opportunity to live within Teju Cole's wide-ranging enthusiasms, curiosities and passions, and a chance to see the world in surprising and affecting new frames. ...Show more
$24.99
AUD
Category: Biography & Memoir
SHORTLISTED FOR THE 2016 GORDON BURN PRIZE CHOSEN AS 'BOOK OF THE YEAR' BY Observer Guardian Telegraph Irish Times New Statesman Times Literary Supplement Herald. When Olivia Laing moved to New York City in her mid-thirties, she found herself inhabiting loneliness on a daily basis. Increasingly fascina ted by this most shameful of experiences, she began to explore the lonely city by way of art. Moving fluidly between the works and lives of some of the city's most compelling artists, Laing conducts an electric, dazzling investigation into what it means to be alone, illuminating not only the causes of loneliness but also how it might be resisted and redeemed. ...Show more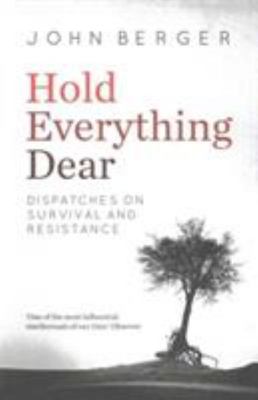 $19.99
AUD
Category: Philosophy, Politics & Current Affairs
From the War on Terror to resistance in Ramallah and traumatic dislocation in the Middle East, Berger explores the uses of art as an instrument of political resistance. Visceral and passionate, Hold Everything Dear is a profound meditation on the far extremes of human behaviour, and the underlying despa ir. Looking at Afghanistan, Palestine, and Iraq, he makes an impassioned attack on the poverty and loss of freedom at the heart of such unnecessary suffering. These essays offer reflections on the political at the core of artistic expression and even at the center of human existence itself. ...Show more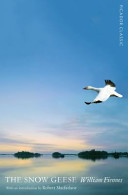 $19.99
AUD
Category: Travel | Series: Picador Classic
I had attached myself to the birds. I couldn't move on until the birds moved on, and the birds couldn't move on without the spring. One winter, after an enforced period of recuperation, William Fiennes finds himself restless and yearning for adventure. He travels to Texas, where he begins a quest to tr ace the million-strong flocks of snow geese making their spring flight thousands of miles north to the Arctic tundra. On his epic journey he meets people from every walk of life, from ex-nuns to train fanatics, and their stories resound with the longing to arrive at the right place in the world. Shortlisted for the Samuel Johnson Prize and winner of the Hawthornden Prize, The Snow Geese is a poignant and lyrical paean to the richness and wonder of the world around us. A unique blend of autobiography, travel and nature writing, this is a classic tale of belonging and the inescapable lure of home. ...Show more
$27.99
AUD
Category: Anthologies, Essays & Journals
Virginia Woolf began writing reviews for the Guardian 'to make a few pence' from her father's death in 1904, and continued until the last decade of her life. The result is a phenomenal collection of articles, of which this selection offers a fascinating glimpse, which display the gifts of a dazzling soc ial and literary critic as well as the development of a brilliant and influential novelist. From reflections on class and education, to slyly ironic reviews, musings on the lives of great men and 'Street Haunting', a superlative tour of her London neighbourhood, this is Woolf at her most thoughtful and entertaining. ...Show more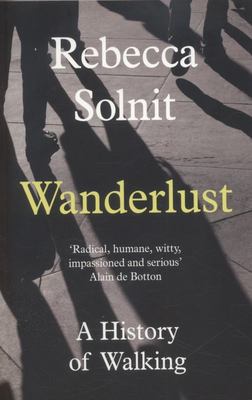 $22.99
AUD
Category: Anthologies, Essays & Journals
What does it mean to be out walking in the world, whether in a landscape or a metropolis, on a pilgrimage or a protest march? In this first general history of walking, Rebecca Solnit draws together many histories to create a range of possibilities for this most basic act. Arguing that walking as histor y means walking for pleasure and for political, aesthetic, and social meaning, Solnit homes in on the walkers whose everyday and extreme acts have shaped our culture, from the peripatetic philosophers of ancient Greece to the poets of the Romantic Age, from the perambulations of the Surrealists to the ascents of mountaineers. With profiles of some of the most significant walkers in history and fiction - from Wordsworth to Gary Snyder, from Rousseau to Argentina's Mother of the Plaza de Mayo, from Jane Austen's Elizabeth Bennet to Andre Breton's Nadja - Wanderlust offers a provocative and profound examination of the interplay between the body, the imagination, and the world around the walker. ...Show more
Artful
by Ali Smith
$19.99
AUD
Category: Fiction
Artful presents, in book form, four lectures given by Ali Smith at Oxford University. Refusing to be tied down to either fiction or the essay form, Artful is narrated by a character who is haunted - literally - by a former lover, the writer of a series of lectures about art and literature. Full of both the poignancy and humour of fiction and all the sideways insights and jaunty angles you would expect from Ali Smith's criticism, it explores form, style, life, love, death, mortality, immortality and what art and writing can mean. Part fiction, part essay, Artful is a revelation of what writing can do and a reaffirmation of Ali Smith's unmatched literary powers. "Playful, full of insight and humanity, constantly surprising ...another genuine attempt to bust open the boundaries of literary form". (Jonathan Coe, Metro). "Joyful and optimistic. Will be entertaining reading for anyone interested in the art of writing, also of living, well". (New Statesman). "Glittering inventiveness. Not just a ghost story, but also a love letter. As emotionally freighted as a piece of storytelling, as intellectually rigorous as an academic's essay". (Independent). "An insight into an author who is in love with books, invention and words in all their depth and shiny surface". (Herald). "A revelation, a new kind of book altogether, a book that defies categorisation and leaps out of every box anyone could try and put it in; a book that marries fiction to nonfiction, literary criticism to essays; a book that is as serious as it is witty, as light as it is enlightening. Artful makes you glad to be alive". (Observer, Books of the Year). "One of the marvelous things about this book is its reconciliation of the serious - both in the form of this crumbling, smelly guest and in its ardent advocacy of art - and light. Smith, whose love of words and skill at wordplay has already been made apparent in her stories and novels, performs dodge after dodge after dodge ...what Smith has done with Artful is to invent a new form apart from form, to build a kind of Frankenstein's monster inside the act of art". (LA Review of Books). "Smith is a trickster, an etymologist, a fantasist, a pun-freak, an ontologist, a transgenrenatrix...A wordsmith to the very smithy of her soul, she is at once deeply playful and deeply serious. Artful, in which she tugs at God's sleeve, ruminates on clowns, shoplifts used books, dabbles in Greek and palavers with the dead, is a stunner". (New York Times). "These brief, acrobatic lectures ...perform spectacular feats of criticism. Each is as playful as it is powerful, as buoyant as it is brilliant". (NPR). "Contemplative, electrifying". (Publishers Weekly). Ali Smith was born in Inverness in 1962 and lives in Cambridge. She is the author of There but for the, Free Love, Like, Hotel World, Other Stories and Other Stories, The Whole Story and Other Stories, The Accidental, Girl Meets Boy and The First Person and Other Stories. ...Show more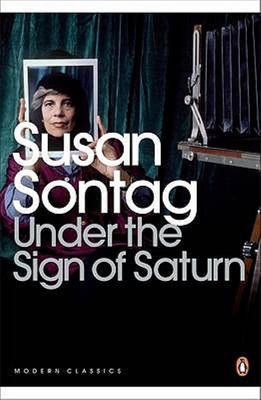 $27.99
AUD
Category: Anthologies, Essays & Journals | Series: Penguin Modern Classics Ser.
Susan Sontag's third essay collection brings together her most important critical writing from 1972 to 1980. In these provocative and hugely influential works she explores some of the most controversial artists and thinkers of our time, including her now-famous polemic against Hitler's favourite film-ma ker, Leni Riefenstahl, and the cult of fascist art, as well as a dazzling analysis of Hans-Jurgen Syberberg's "Hitler, a Film from Germany". There are also highly personal and powerful explorations of death, art, language, history, the imagination and writing itself. ...Show more