In mid-March 2020, when Melbourne first went into lockdown, we began posting a daily book recommendation on social media. We missed talking books in person (we still do) and this was one of the ways we looked forward to keeping the conversation going. Many months and a second lockdown later we're still at it. Now, we've created a place where you can find all of these books we love in one place. We hope you enjoy browsing this growing list of titles, and that they provide some happiness over the weeks and months to come.
Stoner
by John Williams; John McGahern (Introduction by)
$14.99
AUD
Category: Fiction | Reading Level: very good
Colum McCann once called Stoner one of the great forgotten novels of the past century, but it seems it is forgotten no longer - in 2013 translations of Stoner began appearing on bestseller lists across Europe. Forty-eight years after its first, quiet publication in the US, Stoner is finally finding the wide and devoted readership it deserves. Have you read it yet? William Stoner enters the University of Missouri at nineteen to study agriculture. A seminar on English literature changes his life, and he never returns to work on his father's farm. Stoner becomes a teacher. He marries the wrong woman. His life is quiet, and after his death his colleagues remember him rarely. Yet with truthfulness, compassion and intense power, this novel uncovers a story of universal value. Stoner tells of the conflicts, defeats and victories of the human race that pass unrecorded by history, and reclaims the significance of an individual life. A reading experience like no other, itself a paean to the power of literature, it is a novel to be savoured. ...Show more
$22.99
AUD
Category: Biography & Memoir
FROM THE PULITZER PRIZE-WINNING AND MAN BOOKER-SHORTLISTED AUTHOR 'Hisham Matar has the quality all historians - of the world and the self - most need: he knows how to stand back and let the past speak' Hilary Mantel on The Return ____________________________________ When Hisham Matar was nineteen years old he came across the Sienese School of painting for the first time. In the year in which Matar's life was shattered by the disappearance of his father the work of the great artists of Siena seemed to offer him a sense of hope. Over the years since then, Matar's feelings towards these paintings would deepen and, as he says, 'Siena began to occupy the sort of uneasy reverence the devout might feel towards Mecca or Rome or Jerusalem'. A Month in Siena is the encounter, twenty-five years later, between the writer and the city he had worshipped from afar. It is a dazzling evocation of an extraordinary place and its effect on the writer's life. It is an immersion in painting, a consideration of grief and a profoundly moving contemplation of the relationship between art and the human condition. ____________________________________ PRAISE FOR HISHAM MATAR 'Wise and agonizing and thrilling to read' Zadie Smith 'A moving, unfliching memoir' Kazuo Ishiguro 'A treasure for the ages' Peter Carey 'It is likely to become a classic' Colm Tóibín ...Show more
$29.99
AUD
Category: Fiction
A compelling tale of the slow disintegration of a relationship and the unravelling of a man. Tom and Clara are two struggling academics in their mid-thirties, who decide to take their first holiday in ten years. On the flight over to Indonesia, Tom experiences a debilitating panic attack, something he h asn't had in a long time, which he keeps hidden from Clara. At the resort, they meet Madeleine, a charismatic French woman, her Australian partner, Jeremy, and five-year-old son, Ollie, and the two couples strike up an easy friendship. The holiday starts to look up, even to Tom, who is struggling to get out of his own head. But when Clara and Madeleine become trapped in the maze-like grounds of the hotel during 'the fogging' -- a routine spraying of pesticide -- the dynamics suddenly shift between Tom and Clara, and the atmosphere of the holiday darkens. Told with equal parts compassion and irony, and brimming with observations that charm, illuminate, and devastate, The Fogging dives deep into what it means to be strong when your foundation is built on sand. ...Show more
$19.99
AUD
Category: Fiction
'I remember you once told me about mockingbirds and their special talents for mimicry. They steal the songs from others, you said. I want to ask you this: how were our own songs stolen from us, the notes dispersed, while our faces were turned away?'Berlin, 1936. Ernst Schäfer, a young, ambitious zoologi st and keen hunter and collector, has come to the attention of Heinrich Himmler, who invites him to lead a group of SS scientists to the frozen mountains of Tibet. Their secret mission: to search for the origins of the Aryan race. Ernst has doubts initially, but soon seizes the opportunity to rise through the ranks of the Third Reich.While Ernst prepares for the trip, he marries Herta, his childhood sweetheart. But Herta, a flautist who refuses to play from the songbook of womanhood and marriage under the Reich, grows increasingly suspicious of Ernst and his expedition.When Ernst and his colleagues finally leave Germany in 1938, they realise the world has its eyes fixed on the horror they have left behind in their homeland.A lyrical and poignant cautionary tale, The Hollow Bones brings to life one of the Nazi regime's little-known villains through the eyes of the animals he destroyed and the wife he undermined in the name of science and cold ambition. ...Show more
$19.99
AUD
Category: Crime Fiction & Thrillers | Series: Lord Peter Wimsey Ser.
Whose Body? Dorothy Leigh Sayers Lord Peter Wimsey investigates the sudden appearance of a naked body in the bath of an architect at the same time a noted financier goes missing under strange circumstances. As the case progresses it becomes clear that the two events are linked in some way. We are deligh ted to publish this classic book as part of our extensive Classic Library collection. Many of the books in our collection have been out of print for decades, and therefore have not been accessible to the general public. The aim of our publishing program is to facilitate rapid access to this vast reservoir of literature, and our view is that this is a significant literary work, which deserves to be brought back into print after many decades. The contents of the vast majority of titles in the Classic Library have been scanned from the original works. To ensure a high quality product, each title has been meticulously hand curated by our staff. Our philosophy has been guided by a desire to provide the reader with a book that is as close as possible to ownership of the original work. We hope that you will enjoy this wonderful classic work, and that for you it becomes an enriching experience. ...Show more
$39.99
AUD
Category: Art and Design
Informed and energized by a lifetime of painting, drawing and making images with cameras, David Hockney, in collaboration with the art critic Martin Gayford, explores how and why pictures have been made across the millennia. What makes marks on a flat surface interesting? How do you show movement in a s till picture, and how, conversely, do films and television connect with old masters? Now available in paperback. ...Show more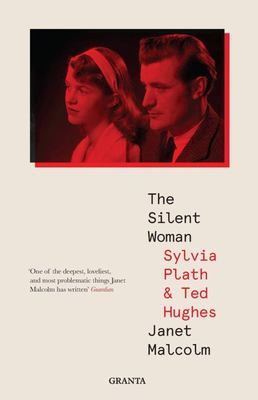 $24.99
AUD
Category: Natural History and Environment
Trees are one of humanity's most constant and most varied companions. From India's sacred banyan tree to the fragrant cedar of Lebanon, they offer us sanctuary and inspiration - not to mention the raw materials for everything from aspirin to maple syrup. In Around the World in 80 Trees, expert Jonathan Drori uses plant science to illuminate how trees play a role in every part of human life, from the romantic to the regrettable. Stops on the trip include the lime trees of Berlin's Unter den Linden boulevard, which intoxicate amorous Germans and hungry bees alike, the swankiest streets in nineteenth-century London, which were paved with Australian eucalyptus wood, and the redwood forests of California, where the secret to the trees' soaring heights can be found in the properties of the tiniest drops of water. Each of these strange and true tales - populated by self-mummifying monks, tree-climbing goats and ever-so-slightly radioactive nuts - is illustrated by Lucille Clerc, taking the reader on a journey that is as informative as it is beautiful. ...Show more
Spring
by Ali Smith
$19.99
AUD
Category: Fiction | Series: Seasonal Quartet Ser.
What unites Katherine Mansfield, Charlie Chaplin, Shakespeare, Beethoven, Brexit, the present, the past, the north, the south, the east, the west, a man mourning lost times, a woman trapped in modern times? Spring. The great connective. With an eye to the migrancy of story over time, and riffing on Pe ricles, one of Shakespeare's most resistant and rollicking works, Ali Smith tells the impossible tale of an impossible time. In a time of walls and lockdown, Smith opens the door. The time we're living in is changing nature. Will it change the nature of story? Hope springs eternal. ...Show more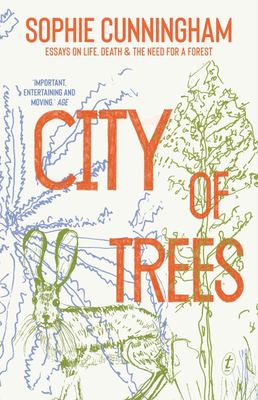 $19.99
AUD
Category: Anthologies, Essays & Journals
How do we take in the beauty of our planet while processing the losses? What trees can survive in the city? Which animals can survive in the wild? How do any of us--humans, animals, trees--find a forest we can call home? In these moving, thought-provoking essays Sophie Cunningham considers the meaning of trees and our love of them. She chronicles the deaths of both her fathers, and the survival of P-22, a mountain lion in Griffith Park, Los Angeles; contemplates the loneliness of Ranee, the first elephant in Australia; celebrates the iconic eucalyptus and explores its international status as an invasive species. City of Trees is a powerful collection of nature, travel and memoir writing set in the context of global climate change. It meanders through, circles around and sometimes faces head on the most pressing issues of the day. It never loses sight of the trees. ...Show more
$39.99
AUD
Category: New Hardbacks
'Outstanding. I'll be recommending this all year.' Sarah Bakewell 'A beautiful and deeply moving book.' Sally Rooney 'I like this London life . . . the street-sauntering and square-haunting.' Virginia Woolf, diary, 1925 Mecklenburgh Square, on the radical fringes of interwar Bloomsbury, was home to a ctivists, experimenters and revolutionaries; among them were the modernist poet H. D., detective novelist Dorothy L. Sayers, classicist Jane Harrison, economic historian Eileen Power, and writer and publisher Virginia Woolf. They each alighted there seeking a space where they could live, love and, above all, work independently. Francesca Wade's spellbinding group biography explores how these trailblazing women pushed the boundaries of literature, scholarship, and social norms, forging careers that would have been impossible without these rooms of their own. 'Elegant, erudite and absorbing, Square Haunting is a startlingly original debut, and Francesca Wade is a writer to watch.' Frances Wilson 'A fascinating voyage through the lives of five remarkable women - a moving and immersive portrait.' Edmund Gordon ...Show more