$32.99
AUD
Category: Fiction
Klara and the Sun is the first novel by Kazuo Ishiguro since he was awarded the Nobel Prize in Literature 2017.From the bestselling and Booker Prize winning author of Never Let Me Go and The Remains of the Day, a stunning new novel - his first since winning the Nobel Prize in Literature - that asks, wha t does it mean to love?This is the story of Klara, an Artificial Friend with outstanding observational qualities, who, from her place in the store, watches carefully the behaviour of those who come in to browse, and of those who pass in the street outside. She remains hopeful a customer will soon choose her, but when the possibility emerges that her circumstances may change for ever, Klara is warned not to invest too much in the promises of humans.A thrilling feat of world-building, a novel of exquisite tenderness and impeccable restraint, Klara and the Sun is a magnificent achievement, and an international literary event. ...Show more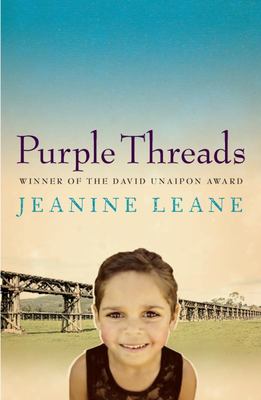 $24.95
AUD
Category: Fiction
Winner of the 2010 David Unaipon Award for Indigenous WritingIt fell from the sky and rose from the ground. Water from the hills met swollen river flats and turned wheat plains to swamplands. Big floods washed away the farmers' profits and losses in one giant tongue of brown water Growing up in the shif ting landscape of Gundagai with her Nan and Aunties, Sunny spends her days playing on the hills near their farmhouse and her nights dozing by the fire, listening to the big women yarn about life over endless cups of tea. It is a life of freedom, protection, and love. But as Sunny grows she must face the challenge of being seen as different, and of having a mother whose visits are as unpredictable as the rain. Based of Jeanine Leane's own childhood, these funny, endearing, and thought-provoking stories offer a snapshot of a unique Australian upbringing. ...Show more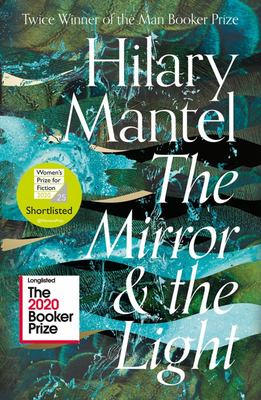 $35.00
AUD
Category: Fiction | Series: Wolf Hall Ser.
With The Mirror and the Light, Hilary Mantel brings to a triumphant close the trilogy she began with Wolf Hall and Bring Up the Bodies. She traces the final years of Thomas Cromwell, the boy from nowhere who climbs to the heights of power, offering a defining portrait of predator and prey, of a ferociou s contest between present and past, between royal will and a common man's vision: of a modern nation making itself through conflict, passion and courage.     ...Show more
$29.99
AUD
Category: Fiction
Amanda and Clay head to a remote corner of Long Island expecting a holiday: a quiet reprieve from life in New York City, quality time with their teenage son and daughter, and a taste of the good life in the luxurious home they've rented for the week. But a late-night knock on the door breaks the spell. Ruth and G. H. are an older couple - it's their house, and they've arrived in a panic. They bring the news that a sudden blackout has swept the city. But in this rural area - with the TV and internet now down, and no phone service - it's hard to know what to believe. Should Amanda and Clay trust this couple - and vice versa? What happened back in New York? Is the holiday home, isolated from civilisation, a truly safe place for their families? And are they safe from one another? Suspenseful and provocative, Rumaan Alam's third novel is keenly attuned to the complexities of parenthood, race, and class. Leave the World Behind explores how our closest bonds are reshaped - and unexpected new ones are forged - in moments of crisis. ...Show more
$32.99
AUD
Category: Fiction | Reading Level: Adult
Booker Prize Winner 2020. It is 1981. Glasgow is dying and good families must grift to survive. Agnes Bain has always expected more from life. She dreams of greater things: a house with its own front door and a life bought and paid for outright (like her perfect, but false, teeth). But Agnes is abando ned by her philandering husband, and soon she and her three children find themselves trapped in a decimated mining town. As she descends deeper into drink, the children try their best to save her, yet one by one they must abandon her to save themselves. It is her son Shuggie who holds out hope the longest. Shuggie is different. Fastidious and fussy, he shares his mother's sense of snobbish propriety. The miners' children pick on him and adults condemn him as no' right. But Shuggie believes that if he tries his hardest, he can be normal like the other boys and help his mother escape this hopeless place. Douglas Stuart's Shuggie Bain lays bare the ruthlessness of poverty, the limits of love, and the hollowness of pride. A counterpart to the privileged Thatcher-era London of Alan Hollinghurst's The Line of Beauty, it also recalls the work of Édouard Louis, Frank McCourt, and Hanya Yanagihara. It is a blistering debut by a brilliant novelist with a powerful and important story to tell.     ...Show more
The Yield
by Tara June Winch
$19.99
AUD
Category: Fiction
Winner of the 2020 Miles Franklin Award. Knowing that he will soon die, Albert 'Poppy' Gondiwindi takes pen to paper. His life has been spent on the banks of the Murrumby River at Prosperous House, on Massacre Plains. Albert is determined to pass on the language of his people and everything that was eve r remembered. He finds the words on the wind. August Gondiwindi has been living on the other side of the world for ten years when she learns of her grandfather's death. She returns home for his burial, wracked with grief and burdened with all she tried to leave behind. Her homecoming is bittersweet as she confronts the love of her kin and news that Prosperous is to be repossessed by a mining company. Determined to make amends she endeavours to save their land - a quest that leads her to the voice of her grandfather and into the past, the stories of her people, the secrets of the river. Profoundly moving and exquisitely written, Tara June Winch's The Yield is the story of a people and a culture dispossessed. But it is as much a celebration of what was and what endures, and a powerful reclaiming of Indigenous language, storytelling and identity. ...Show more
$32.99
AUD
Category: Fiction
Following three friends and their circle through a year of transformation, Double Blind is about the headlong pursuit of knowledge - for pleasure, revelation, money, sanity, survival - and the consequences of fleeing what we already know about others and ourselves. When Olivia meets a new lover, Franci s, just as she is welcoming her dearest friend Lucy back from New York, her life expands precipitously. Her connection to Francis, a committed naturalist living off-grid, is immediate and startling. Eager to involve Lucy in her joy, Olivia introduces the two - but Lucy has news of her own that binds the trio unusually close. Over the months that follow, Lucy's boss Hunter, Olivia's psychoanalyst parents, and a young man named Sebastian are pulled into the friends' orbit, and not one of them will emerge unchanged. St Aubyn's major new novel investigates themes of inheritance, determinism, freedom, consciousness, and is as compelling about ecology, psychoanalysis, genetics and neuroscience as it is about love, fear and courage. Most of all, it is a perfect expression of the interconnections it sets out to examine, and a moving evocation of an imagined world that is deeply intelligent, often tender, curious, and very much alive. ...Show more
$19.99
AUD
Category: Fiction
In 1901, the word bondmaid was discovered missing from the Oxford English Dictionary. This is the story of the girl who stole it. Motherless and irrepressibly curious, Esme spends her childhood in the Scriptorium, a garden shed in Oxford where her father and a team of lexicographers are gathering words for the very first Oxford English Dictionary. Esme's place is beneath the sorting table, unseen and unheard. One day, she sees a slip containing the word bondmaid flutter to the floor unclaimed. Esme begins to collect other words from the Scriptorium that are misplaced, discarded or have been neglected by the dictionary men. Over time, Esme realises that some words are considered more important than others - that words and meanings relating to women's experiences often go unrecorded. She begins to collect words for another dictionary: The Dictionary of Lost Words. Set when the women's suffrage movement was at its height and the Great War loomed, The Dictionary of Lost Words reveals a lost narrative, hidden between the lines of a history written by men.   ...Show more
$19.99
AUD
Category: Fiction | Series: Penguin Modern Classics Ser.
'One of the greatest European prose writers' - Philip Roth. In the autumn of 1965, Bohumil Hrabal (author of Closely Observed Trains) bought a weekend cottage in the countryside east of Prague. There, until his death, he tended to an ever-growing, unruly community of cats. This is his confessional, ten der and shocking meditation on the joys and torments of his life with them; how he became increasingly overwhelmed by the demands of the things he loved, even to the brink of madness. 'Dark and strange ... It begins with warmth and fluffiness, but soon descends into Dostoevskian horror' - Daily Telegraph 'The Czech master exposed the animal within us' - New Yorker ...Show more
$29.99
AUD
Category: Fiction
Inspired by a real event of the murder of a woman in rural Mexico, Hurricane Season takes place in a world filled with superstitions and violence--violence that poisons everything around. The Witch is dead. After a group of children playing in the murky waters of the irrigation canals discover her decom posing corpse, the village is rife with rumours and suspicions about the murder of this feared and respected woman, who had carried out the community's ritual shamanic customs. In dazzling, visceral language, Melchor extracts humanity from otherwise irredeemably brutal characters, and spins a terrifying and heartrending tale of dark suspense in a Mexican village that seems damned. 'Melchor wields a sentence like a saber. She never flinches in the bold, precise strokes of Hurricane Season. In prose as precise and breathtaking as it is unsettling, Melchor has crafted an unprecedented novel about femicide in Mexico and how poverty and extreme power imbalances lead to violence everywhere.' Idra Novey, author of Those Who Knew 'Fernanda Melchor has a powerful voice, and by powerful I mean unsparing, devastating, the voice of someone who writes with rage, and has the skill to pull it off.' Samanta Schweblin ...Show more
$19.99
AUD
Category: Fiction
__________________________mountweazel, noun- a fake entry deliberately inserted into a dictionary or work of reference. Often used as a safeguard against copyright infringement. In the final year of the nineteenth century, Peter Winceworth has reached the letter 'S', toiling away for the much-anticipate d and multi-volume Swansby's New Encyclopaedic Dictionary. Overwhelmed at his desk and increasingly uneasy that his colleagues are attempting to corral language and regiment facts, Winceworth feels compelled to assert some sense of individual purpose and exercise artistic freedom, and begins inserting unauthorised, fictitious entries into the dictionary.In the present day, young intern Mallory is tasked with uncovering these mountweazels as the text of the dictionary is digitised for modern readers. Through the words and their definitions she finds she has access to their creator's motivations, hopes and desires. More pressingly, she must also field daily threatening anonymous phone calls. Is a suggested change to the dictionary's definition of marriage (n.) really that controversial? What power does Mallory have when it comes to words and knowing how to tell the truth? And does the caller really intend for the Swansby's staff to 'burn in hell'?As their two narratives combine, Winceworth and Mallory must discover how to negotiate the complexities of an often nonsensical, untrustworthy, hoax-strewn and undefinable life.__________________________The Liar's Dictionary explores themes of trust and creativity, naming the unnameable, and celebrates the rigidity, fragility and absurdity of language. It is an exhilarating debut novel from a formidably brilliant young writer.__________________________'This tale of lexical intrigues is an absolute joy to read! It's gloriously inventive and playful, but with just the right amount of heart.' LUCY SCHOLES ...Show more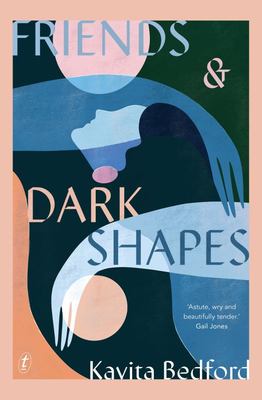 $32.99
AUD
Category: Fiction
A group of housemates in Sydney's inner city contend with gentrification, divisive politics, loss, grief, their own complicated privilege as second-generation Australians, the evolving world of dating and work in this wry debut. Losing a father isn't easy. Neither is the split existence you live afterwa rds when you can still conjure up the past where he was alive and yet have to live in the present where he is not. Grief is universal and eternal, yet how we deal with it--or how it deals with us--depends on who is grieving, when, and with whom. On the outside, the protagonist of this stylish debut novel seems to have it all together, but the grief she is still feeling after the loss of her father her to live a divided existance and constructs a barrier between the day-to-day reality of what she's experiencing with people her age, this life that she's leading, and a feeling of estrangement, grief, and need? The world these characters inhabit--rent is nuts, nobody is getting younger, and everyone remains unsatisfied, always wanting something more--the emotions they struggle to understand (and even feel), their ambivalence and confusion about the future, work, the political issues of the day, relationships, and each other all weave together to create the background for a poignant story about loss. Friends & Dark Shapes is funny but substantial, tight and well-written. From the tautness of each individual vignette to the full power of the whole, Friends & Dark Shapes brings forth a bold, new voice that needs to be heard. ...Show more