Queer:
differing in some way from what is usual or normal : odd, strange, weird, eccentric, unconventional

of, relating to, or being a person whose sexual orientation is not heterosexual and/or whose gender identity is not cisgender
// 2020 is indeed turning out to be a queer year.
— Justine Hyde
$18.99
AUD
Category: Fiction
It's 1993 and Paul Polydoris tends bar at the only gay club in a university town thrumming with politics and partying. He studies queer theory, has a lesbian best friend, makes zines, and is a flâneur with a rich dating life. But Paul's also got a secret: he's a shapeshifter. Oscillating wildly from Rio t Grrrl to leather cub, Women's Studies major to trade, Paul transforms his body at will in a series of adventures that take him from Iowa City to Boystown to Provincetown and finally to San Francisco - a journey through the deep queer archives of struggle and pleasure. Andrea Lawlor's debut novel offers a speculative history of early 90s identity politics during the heyday of ACT UP and Queer Nation. Paul Takes the Form of A Mortal Girl is a riotous, razor-sharp bildungsroman whose hero/ine wends his way through a world gutted by loss, pulsing with music, and opening into an array of intimacy and connections. ...Show more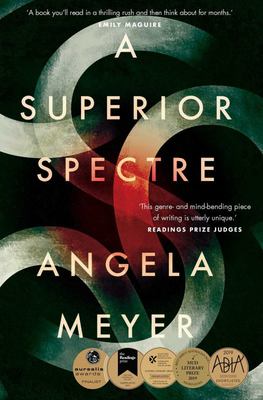 $19.99
AUD
Category: Fiction
Jeff is dying. Haunted by memories and grappling with the shame of his desires, he runs away to remote Scotland with a piece of experimental tech that allows him to enter the mind of someone in the past. Instructed to only use it three times, Jeff – self-indulgent, isolated and deteriorating – ignores t his advice.In the late 1860s, Leonora lives a contented life in the Scottish Highlands, surrounded by nature, her hands and mind kept busy. Contemplating her future and the social conventions that bind her, a secret romantic friendship with the local laird is interrupted when her father sends her to stay with her aunt in Edinburgh – an intimidating, sooty city; the place where her mother perished.But Leonora's ability to embrace her new life is shadowed by a dark presence that begins to lurk behind her eyes, and strange visions that bear no resemblance to anything she has ever seen or known…A Superior Spectre is a highly accomplished debut novel about our capacity for curiosity, and our dangerous entitlement to it, and reminds us the scariest ghosts aren't those that go bump in the night, but those that are born and create a place for themselves in the human soul. ...Show more
$29.99
AUD
Category: New Hardbacks | Reading Level: very good
Named one of the most anticipated books of 2019 by Vulture, Entertainment Weekly, Buzzfeed, Los Angeles Times, Boston Globe, Oprah.com, Huffington Post, The A.V. Club, Nylon, The Week, The Rumpus, The Millions, The Guardian, Publishers Weekly, and more. Poet Ocean Vuong's debut novel is a shattering por trait of a family, a first love, and the redemptive power of storytelling. On Earth We're Briefly Gorgeous is a letter from a son to a mother who cannot read. Written when the speaker, Little Dog, is in his late twenties, the letter unearths a family's history that began before he was born - a history whose epicenter is rooted in Vietnam - and serves as a doorway into parts of his life his mother has never known, all of it leading to an unforgettable revelation. At once a witness to the fraught yet undeniable love between a single mother and her son, it is also a brutally honest exploration of race, class, and masculinity. Asking questions central to our American moment, immersed as we are in addiction, violence, and trauma, but undergirded by compassion and tenderness, On Earth We're Briefly Gorgeous is as much about the power of telling one's own story as it is about the obliterating silence of not being heard. With stunning urgency and grace, Ocean Vuong writes of people caught between disparate worlds, and asks how we heal and rescue one another without forsaking who we are. The question of how to survive, and how to make of it a kind of joy, powers the most important debut novel of many years. ...Show more
Orlando
by Virginia Woolf; Brenda Lyons (Editor); Sandra Gilbert (Introduction by)
$16.99
AUD
Category: Classics | Reading Level: near fine
The thrill of reading Virginia Woolf's Orlando is the feeling of looking into a whirlpool just as something utterly extraordinary materializes for the first time: an exhilarating hallucination of surreal and beautiful images that remain in memory long after you put the book down. Orlando has it all: lif e, death, immortality, homoerotic desire, lesbianism, and the evanescence of time. Love, fear, solitude, death, and time-travel--the subjects float by like parasols in the rain. Orlando can be found on countless lists of the finest novels of the 20th century, and is one of Virginia Woolf's major achievements. It is considered one of her greatest works after Mrs. Dalloway and To The Lighthouse ...Show more
$19.99
AUD
Category: Fiction
SHORTLISTED FOR THE NATIONAL BOOK AWARD FICTION PRIZE 2017 SHORTLISTED FOR THE INTERNATIONAL DYLAN THOMAS PRIZE 2018 'Brilliantly inventive and blazingly smart' Garth Greenwell'Impossible, imperfect, unforgettable' Roxane Gay'A wild thing ... covered in sequins and scales, blazing with the influence o f fabulists from Angela Carter to Kelly Link and Helen Oyeyemi' New York Times In her provocative debut, Carmen Maria Machado demolishes the borders between magical realism and science fiction, comedy and horror, fantasy and fabulism. A wife refuses her husband's entreaties to remove the mysterious green ribbon from around her neck. A woman recounts her sexual encounters as a plague spreads across the earth. A salesclerk in a mall makes a horrifying discovery about a store's dresses. One woman's surgery-induced weight loss results in an unwanted house guest. A dark, shimmering slice into womanhood, Her Body and Other Parties is wicked and exquisite. ...Show more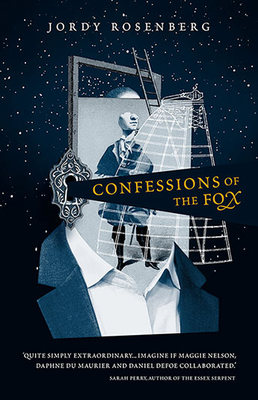 $29.99
AUD
Category: Fiction
'Quite simply extraordinary... Imagine if Maggie Nelson, Daphne du Maurier and Daniel Defoe collaborated.' Sarah Perry, author of The Essex Serpent Jack Sheppard - a transgender carpenter's apprentice - has fled his master's house to become a notorious prison break artist, and Bess Khan has escaped the draining of the fenlands to become a revolutionary mastermind. Together, they find themselves at the center of a web of corruption leading back to the dreaded Thief-Catcher General ... ...Or so we are told in a mysterious manuscript unearthed by one Professor R. Voth. Voth traces the origins and authenticity of the manuscript as Jack and Bess trace the connections between the bowels of Newgate Prison and the dissection chambers of the Royal College, in a bawdy collision of a novel about gender, love, and liberation. LONGLISTED FOR THE CENTER FOR FICTION FIRST NOVEL PRIZE ...Show more
$22.99
AUD
Category: Fiction
Two-time Man Booker Shortlisted AuthorCosta Award WinnerThomas McNulty, barely seventeen and having fled the Great Famine, signs up for the U.S. Army in the 1850s. With his brother in arms, John Cole, Thomas fights in the Indian Wars and, ultimately, the Civil War. Orphans of terrible hardships, the men find these days to be vivid and alive, despite the horrors they see and are complicit in. ...Show more
$22.99
AUD
Category: Fiction | Reading Level: Adult
MAN BOOKER PRIZE FINALISTWINNER OF THE BAILEYS WOMEN'S PRIZE FOR FICTIONWINNER OF THE 2014 GOLDSMITHS PRIZEWINNER OF THE 2014 COSTA NOVEL AWARD WINNER OF THE SALTIRE LITERARY BOOK OF THE YEAR AWARD   A Best Book of the Year: NPR, Financial TimesPassionate, compassionate, vitally inventive and scrupulo usly playful, Ali Smith's novels are like nothing else.Borrowing from painting's fresco technique to make an original literary double-take, How to be both is a novel all about art's versatility. It's a fast-moving genre-bending conversation between forms, times, truths and fictions. There's a Renaissance artist of the 1460s. There's the child of a child of the 1960s. Two tales of love and injustice twist into a singular yarn where time gets timeless, structural gets playful, knowing gets mysterious, fictional gets real--and all life's givens get given a second chance. ...Show more
$19.99
AUD
Category: Fiction | Series: Vintage Blue Ser.
Henri had a passion for Napoleon and Napoleon had a passion for chicken. From Boulogne to Moscow Henri butchered for his Emperor and never killed a single man. Meanwhile, in Venice, the city of chance and disguises, Villanelle was born with the webbed feet of her boatman father - but in the casinos she gambled her heart and lost. As the soldier-chef's love for Napoleon turns to hate he finds the Venetian beauty, and together they flee to the canals of darkness. ...Show more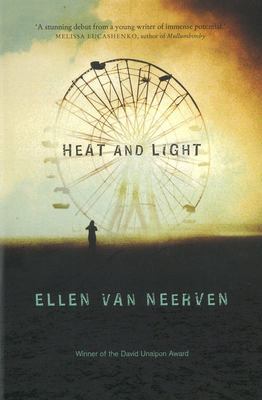 $24.99
AUD
Category: Fiction
In this award-winning work of fiction, Ellen van Neerven takes her readers on a journey that is mythical, mystical and still achingly real. Over three parts, she takes traditional storytelling and gives it a unique, contemporary twist. In 'Heat', we meet several generations of the Kresinger family and t he legacy left by the mysterious Pearl. In 'Water', van Neerven offers a futuristic imagining of a people whose existence is under threat. While in 'Light', familial ties are challenged and characters are caught between a desire for freedom and a sense of belonging. Heat and Light presents a surprising and unexpected narrative journey while heralding the arrival of an exciting new talent in Australian writing. ...Show more
$22.95
AUD
Category: Poetry
The Australian publishing sensation: a lesbian thriller in verse.
$19.99
AUD
Category: Fiction | Series: Penguin Classics Ser. | Reading Level: good
A group of people have little in common except that they are all hopelessly lonely. A young girl, a drunken socialist and a black doctor are drawn to a gentle, sympathetic deaf mute, whose presence changes their lives.