$19.99
AUD
Category: Fiction
THE SUNDAY TIMESBESTSELLER Alexandr and Christine and Zachary and Lydia have been close friends since they first met in their twenties. Thirty years later Alex and Christine are spending a leisurely summer evening at home when they receive a call from a distraught Lydia. Zach is dead. In the wake of t his profound loss, the three friends find themselves unmoored; all agree that Zach was the sanest and kindest of them all, the irreplaceable one they couldn't afford to lose. Inconsolable, Lydia moves in with Alex and Christine. But instead of loss bringing them closer, the three of them find over the following months that it warps their relationships, as old entanglements and grievances rise from the past, and love and sorrow give way to anger and bitterness. Late in the Dayexplores the tangled webs at the centre of our most intimate relationships, to expose how beneath the seemingly dependable arrangements we make for our lives lie infinite alternate configurations. 'A fine-grained novel of friendship, loss and jealousy' Sunday Times, *100 Great 21-Century Novels* ...Show more
$29.99
AUD
Category: Fiction
Inspired by a real event of the murder of a woman in rural Mexico, Hurricane Season takes place in a world filled with superstitions and violence--violence that poisons everything around. The Witch is dead. After a group of children playing in the murky waters of the irrigation canals discover her decom posing corpse, the village is rife with rumours and suspicions about the murder of this feared and respected woman, who had carried out the community's ritual shamanic customs. In dazzling, visceral language, Melchor extracts humanity from otherwise irredeemably brutal characters, and spins a terrifying and heartrending tale of dark suspense in a Mexican village that seems damned. 'Melchor wields a sentence like a saber. She never flinches in the bold, precise strokes of Hurricane Season. In prose as precise and breathtaking as it is unsettling, Melchor has crafted an unprecedented novel about femicide in Mexico and how poverty and extreme power imbalances lead to violence everywhere.' Idra Novey, author of Those Who Knew 'Fernanda Melchor has a powerful voice, and by powerful I mean unsparing, devastating, the voice of someone who writes with rage, and has the skill to pull it off.' Samanta Schweblin ...Show more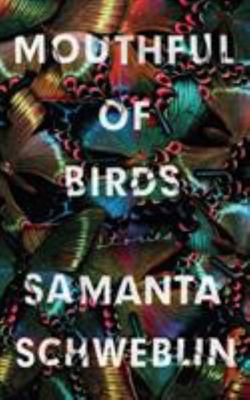 Mouthful of Birds
by Samanta Schweblin; Megan McDowell (Translator)
$19.99
AUD
Category: Fiction
A SPELLBINDING COLLECTION OF STORIES FROM A MAJOR INTERNATIONAL LITERARY STAR The crunch of a bird's wing. A cloud of butterflies, so beautiful it smothers. A crimson flash of blood across an artist's canvas. Spine-tingling and unexpected, unearthly and strange, the stories of Mouthful of Birds are impossible to forget. Samanta Schweblin's writing expertly blurs the line between the surreal and the everyday, pulling the reader into a world that is at once nightmarish and beautiful. An exhilarating tour de force guaranteed to leave the pulse racing. ...Show more
$19.99
AUD
Category: Biography & Memoir | Series: Living Autobiography Ser.
Longlisted for the 2019 Andrew Carnegie Medal for Excellence in Nonfiction From the twice-Booker-shortlisted author comes a witty and audacious examination of writing and womanhood "Life falls apart. We try to get a grip. We try to hold it together. And then we realize that we don't want to hold it toge ther." Crystalline, witty and audacious, The Cost of Living addresses itself to the dual experiences of writing and of womanhood, examining what is essential in each. Following the acclaimed Things I Don't Want to Know, which reflected deeply on the nature of gender politics and a life in letters, The Cost of Living returns to the same subject and to the same life, to find a writer in radical flux. If a woman dismantles her life, expands it and puts it back together in a new shape, how might she describe this new composition? "Words have to open the mind. When words close the mind you can be sure that someone has been reduced to nothingness."      In this elegiac second instalment of her "living autobiography", Deborah Levy considers what it means to live with value and meaning and pleasure. The Cost of Living is a vital and astonishing testimony, as distinctive, wide-ranging and original as Levy's acclaimed novels. ...Show more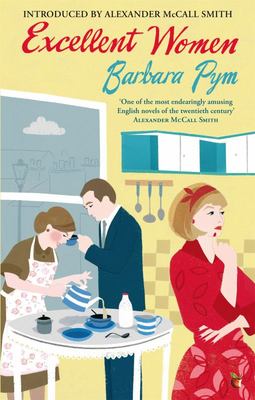 $26.99
AUD
Category: Fiction | Series: VMC | Reading Level: good
Mildred Lathbury is one of those 'excellent women' who is often taken for granted. She is a godsend, 'capable of dealing with most of the stock situations of life - birth, marriage, death, the successful jumble sales, the garden fete spoilt by bad weather'. As such, she often gets herself embroiled in o ther people's lives - especially those of her glamorous new neighbours, the Napiers, whose marriage seems to be on the rocks. One cannot take sides in these matters, though it is tricky, especially as Mildred, teetering on the edge of spinsterhood, has a soft spot for dashing young Rockingham Napier. This is Barbara Pym's world at its funniest and most touching. ...Show more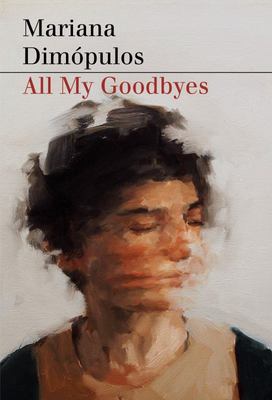 $24.95
AUD
Category: Fiction
This highly acclaimed contemporary Argentinian novel is the first in Giramondo's 'Literature of the South' series, featuring innovative fiction and non-fiction by writers of the southern hemisphere. It is translated from the Spanish by Australian translator Alice Whitmore All My Goodbyes is a novel told in overlapping vignettes, which follow the travels of a young Argentinian woman across Europe (Malaga, Madrid, Heidelberg, Berlin) and back to Argentina (Buenos Aires, Patagonia) as she flees from situation to situation, job to job, and relationship to relationship. Within the complexity of the narrator's situation, a backstory emerges about a brutal murder in Patagonia which she may or may not be implicated in, but whether this is the cause of her flight is never entirely clear - she is driven as much by psychological concerns, her relationship with her father, uncertainty about her identity and purpose in life. The novella is, as the title suggests, a catalogue of goodbyes, the result of a decade-long cycle of self-inflicted alienation which the narrator, despite herself, seems fated to perpetuate. In its structure it recalls the rich Argentinian tradition of Cortazar and Borges; its language is by turns stark and elaborate, brutal in its economy and yet poetic in its imagery. 'She is a writer of montage, of narrative leaps, of what she calls 'a fragmentary way of seeing'. In her writing we sense at once a farewell and a recognition, a greeting and a rupturing.' Esther Cross 'All My Goodbyes is one of those books that spins intensity out of brevity. A novel in which careful prose, coupled with an ample and precise vocabulary, coexists with a gracefully non-linear novelistic form.' Eduardo Berti ...Show more
$19.99
AUD
Category: Fiction
Hotel du Lac is the classic Booker Prize winning novel by Anita Brookner. Into the rarefied atmosphere of the Hotel du Lac timidly walks Edith Hope, romantic novelist and holder of modest dreams. Edith has been exiled from home after embarrassing herself and her friends. She has refused to sacrifice her ideals and remains stubbornly single. But among the pampered women and minor nobility Edith finds Mr Neville, and her chance to escape from a life of humiliating spinsterhood is renewed..."A classic ...a book which will be read with pleasure a hundred years from now". (Spectator). "A smashing love story. It is very romantic. It is also humorous, witty, touching and formidably clever". (The Times). "Hotel du Lac is written with a beautiful grave formality, and it catches at the heart". (Observer). "Her technique as a novelist is so sure and so quietly commanding". (Hilary Mantel, Guardian). "She is one of the great writers of contemporary fiction". (Literary Review). Anita Brookner was born in south London in 1928, the daughter of a Polish immigrant family. She trained as an art historian, and worked at the Courtauld Institute of Art until her retirement in 1988. She published her first novel, A Start in Life, in 1981 and her twenty-fourth, Strangers, in 2009. Hotel du Lac won the 1984 Booker Prize. As well as fiction, Anita Brookner has published a number of volumes of art criticism. ...Show more
$14.99
AUD
Category: Fiction
"Spectacular...An absorbing and distinguished work...The House of the Spirits with its all-informing, generous, and humane sensibility, is a unique achievement, both personal witness and possible allegory of the past, present, and future of Latin America." --The New York Times Book Review The House of the Spirits, the unforgettable first novel that established Isabel Allende as one of the world's most gifted storytellers, brings to life the triumphs and tragedies of three generations of the Trueba family. The patriarch Esteban is a volatile, proud man whose voracious pursuit of political power is tempered only by his love for his delicate wife Clara, a woman with a mystical connection to the spirit world. When their daughter Blanca embarks on a forbidden love affair in defiance of her implacable father, the result is an unexpected gift to Esteban: his adored granddaughter Alba, a beautiful and strong-willed child who will lead her family and her country into a revolutionary future. One of the most important novels of the twentieth century, The House of the Spirits is an enthralling epic that spans decades and lives, weaving the personal and the political into a universal story of love, magic, and fate. ...Show more
Night and Day
by Virginia Woolf; Julia Briggs (Introduction by, Notes by)
$19.99
AUD
Category: Fiction | Series: Twentieth Century Classics Ser.
An immaculately-observed social comedy that explores the boundaries between personal freedom and the demands of love   Katharine Hilbery is beautiful and privileged, but uncertain of her future. She must choose between becoming engaged to the oddly prosaic poet William Rodney, and her dangerous attrac tion to the passionate Ralph Denham. As she struggles to decide, the lives of two other women--women's rights activist Mary Datchet and Katharine's mother, Margaret, struggling to weave together the documents, events and memories of her own father's life into a biography--impinge on hers with unexpected and intriguing consequences. Virginia Woolf's delicate second novel is both a love story and a social comedy, yet it also subtly undermines these traditions, questioning a woman's role and the very nature of experience. This edition of Night and Day includes a detailed introduction by Julia Briggs, which considers the key themes of the novel and its place in the tradition of social comedy, a map of central London of the period and notes.   For more than seventy years, Penguin has been the leading publisher of classic literature in the English-speaking world. With more than 1,700 titles, Penguin Classics represents a global bookshelf of the best works throughout history and across genres and disciplines. Readers trust the series to provide authoritative texts enhanced by introductions and notes by distinguished scholars and contemporary authors, as well as up-to-date translations by award-winning translators. ...Show more
Items per page:
1 - 9 of 9