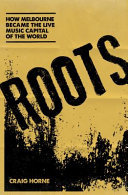 $34.99
AUD
Category: Music
Roots is the history of live music in Melbourne, from jazz to blues, country, folk, rhythm and blues to rock, and the socio-political stories of those musicians who played what they wanted, when they wanted, without a damn.
$16.99
AUD
Category: Music | Series: Faber Social Ser.
SUNDAY TIMES MUSIC BOOK OF THE YEAR. ROUGH TRADE BOOK OF THE YEAR. MOJO BOOK OF THE YEAR In 1975, Viv Albertine was obsessed with music but it never occurred to her she could be in a band as she couldn't play an instrument and she'd never seen a girl play electric guitar.A year later, she was the guita rist in the hugely influential all-girl band the Slits, who fearlessly took on the male-dominated music scene and became part of a movement that changed music. A raw, thrilling story of life on the frontiers and a candid account of Viv's life post-punk - taking in a career in film, the pain of IVF, illness and divorce and the triumph of making music again - Clothes Music Boys is a remarkable memoir. ...Show more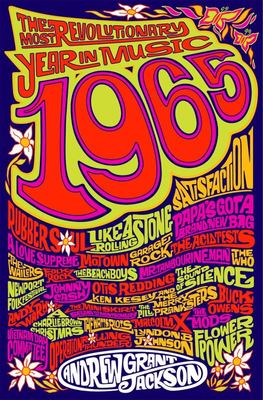 $16.99
AUD
Category: Music
A lively chronicle of the year that shaped popular music forever, with an all new Spotify appendix More than half a century ago, friendly rivalry between musicians turned 1965 into the year rock evolved into the premier art form of its time and accelerated the drive for personal freedom throughout the Western world. The Beatles made their first artistic statement with Rubber Soul. Bob Dylan released "Like a Rolling Stone, arguably the greatest song of all time, and went electric at the Newport Folk Festival. The Rolling Stones's "Satisfaction" catapulted the band to world-wide success. New genres such as funk, psychedelia, folk rock, proto-punk, and baroque pop were born. Soul music became a prime force of desegregation as Motown crossed over from the R&B charts to the top of the Billboard Hot 100. Country music reached new heights with Nashville and the Bakersfield sound. Musicians raced to innovate sonically and lyrically against the backdrop of seismic cultural shifts wrought by the Civil Rights Movement, Vietnam, psychedelics, the Pill, long hair for men, and designer Mary Quant's introduction of the miniskirt. In 1965, Andrew Grant Jackson combines fascinating and often surprising personal stories with a panoramic historical narrative. ...Show more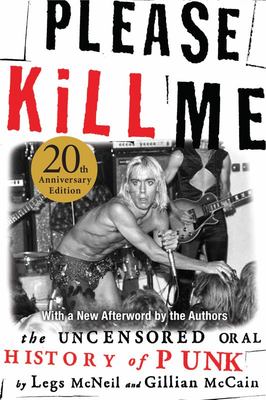 $30.00
AUD
Category: Music
ATime Out andDaily News Top Ten Book of the Year upon its initial release,Please Kill Me is the first oral history of the most nihilist of all pop movements. Iggy Pop, Danny Fields, Dee Dee and Joey Ramone, Malcom McLaren, Jim Carroll, and scores of other famous and infamous punk figures lend their voic es to this definitive account of that outrageous, explosive era. From its origins in the twilight years of Andy Warhol's New York reign to its last gasps as eighties corporate rock, the phenomenon known as punk is scrutinized, eulogized, and idealized by the people who werethere and who made it happen. ...Show more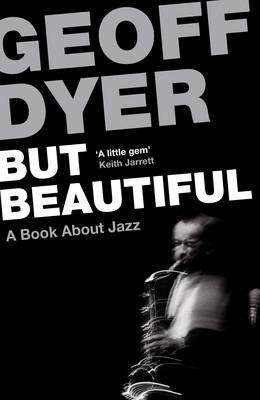 $19.99
AUD
Category: Music
Lester Young fading away in a hotel room; Charles Mingus storming down the streets of New York on a too-small bicycle; Thelonius Monk creating his own private language on the piano... In eight poetically charged vignettes, Geoff Dyer skilfully evokes the embattled lives of the players who shaped modern jazz. He draws on photos and anecdotes, but music is the driving force of But Beautiful and Dyer brings it to life in luminescent and wildly metaphoric prose that mirrors the quirks, eccentricity, and brilliance of each musician's style. ...Show more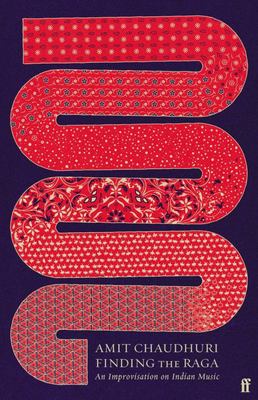 $27.99
AUD
Category: Music
'Supple, intricate and uncompromising, full of delicate observation and insight, Amit Chaudhuri's Finding the Raga immerses us in the rigorous beauty and cosmology of Indian classical music. It is also a loving memoir about relationships and places, dedication and vocation.' Geoff Dyer By turns essay, memoir and cultural study, Finding the Raga is Amit Chaudhuri's singular account of his discovery of, and enduring passion for, North Indian music: an ancient, evolving tradition whose principles and practices will alter the reader's notion of what music might - and can - be. Tracing the music's development, Finding the Raga dwells on its most distinctive and mysterious characteristics: its extraordinary approach to time, language and silence; its embrace of confoundment, and its ethos of evocation over representation. The result is a strange gift of a book, for musicians and music lovers, and for any creative mind in search of diverse and transforming inspiration. ...Show more
$39.99
AUD
Category: Music
Beeswing is the autobiography from world-renowned artist Richard Thompson, co-founder of the legendary folk rock group Fairport Convention.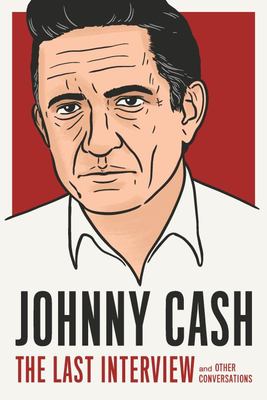 $27.99
AUD
Category: Music | Series: The\Last Interview Ser.
Johnny Cash seemed like the stuff of legend when he was alive, and even more so as he achieved something close to sainthood in death. The interviews collected here bring us closer to the actual man: brilliant, falliable, introspective, and longing for redemption. Mythmaker, philosopher, sinner, and sai nt, Johnny Cash is perhaps the quintessential American icon. Though often rebellious and unruly, he rarely spoke without intention, sincerity, and a bit of poetry. Together with an introduction by music critic Peter Guralnick, the interviews here spotlight that inimitable rhetorical style, and the fascinating diversity of subjects that made him as relatable as he was mysterious. From a hopped up early interview with Pete Seeger, to a meditation on sobriety, to the last interview in which he stares calmly into the face of death, this collection brings together decades of insight as deeply profound as the unforgettable baritone of The Man in Black himself. ...Show more
$24.99
AUD
Category: Music
The first ever complete, illustrated history of Fleetwood Mac, the legendary band that has sold more than 100 million records worldwide. This is the ultimate history of world-renowned Fleetwood Mac. From its blues origins in the 1960s to its pop superstardom in the 1970s and 1980s to its 2015 reunion, F leetwood Mac has endeared itself to audiences worldwide. Fleetwood Mac: The Complete Illustrated History covers the band's illustrious career through a carefully researched text and myriad photographs and memorabilia, including some rare and little-seen items. Spanning the band's 50+ years and seventeen studio albums, this roller-coaster history highlights details that will surprise even the most loyal followers. Fans will read about the tumultuous period in the 1970s when the band was tearing apart in a crucible of broken relationships and internal discord-all to be followed by one of the best rock albums of all time, Rumours, which featured such enduring hits as 'Dreams,' 'Don't Stop,' and 'Go Your Own Way.' Fleetwood Mac: The Complete Illustrated History touches on all the classics you know by heart and covers the entire breadth of Fleetwood Mac's journey. ...Show more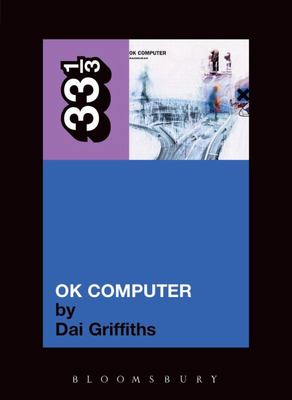 $19.95
AUD
Category: Music | Series: 33 1/3
Seemingly granted 'classic album' status within days of its release in 1997, OK Computer transformed Radiohead from a highly promising rock act into The Most Important Band in the World - a label the band has been burdened by (and has fooled around with) ever since. Through close analysis of each song, Dai Griffiths explores the themes and ideas that have made this album resonate so deeply with its audience - and he argues that OK Computer is one of the most successfully realised CD albums - as opposed to vinyl albums - so far created. 33 1/3 is a series of short books about critically acclaimed and much-loved albums of the last 40 years. Focusing on one album rather than an artist's entire output, the books dispense with the standard biographical background that fans know already, and cut to the heart of the music on each album. The authors provide fresh, original perspectives, often through their access to and relationships with the key figures involved in the recording of these albums. By turns obsessive, passionate, creative, and informed, the books in this series demonstrate many different ways of writing about music. (A task that can be, as Elvis Costello famously observed, as tricky as dancing about architecture.) What binds this series together, and what brings it to life, is that all of the authors - musicians, scholars, and writers - are deeply in love with the album they have chosen. Previous titles in this now well-established series have beaten sales expectations and received excellent review coverage - the third batch is sure to continue this success. More titles follow in the spring of 2005. ...Show more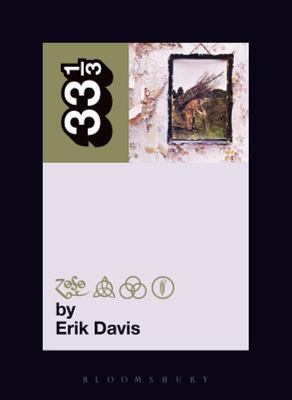 $19.99
AUD
Category: Music | Series: 33 1/3
In this wickedly entertaining and thoroughly informed homage to one of rock music s towering pinnacles, Erik Davis investigates the magic black or otherwise that surrounds this album. Carefully peeling the layers from each song, Davis reveals their dark and often mystical roots and leaves the reader to decide whether [FOUR SYMBOLS] is some form of occult induction or just an inspired, brilliantly played rock album.Excerpt: Stripping Led Zeppelin s famous name off the fourth record was an almost petulant attempt to let their Great Work symbolically stand on its own two feet. But the wordless jacket also lent the album charisma. Fans hunted for hidden meanings, or, in failing to find them, sensed a strange reflection of their own mute refusal to communicate with the outside world. This helped to create one of the supreme paradoxes of rock history: an esoteric megahit, a blockbuster arcanum. Stripped of words and numbers, the album no longer referred to anything but itself: a concrete talisman that drew you into its world, into the frame. All the stopgap titles we throw at the thing are lame: Led Zeppelin IV, [Untitled], Runes, Zoso, Four Symbols. In an almost Lovecraftian sense, the album was nameless, a thing from beyond, charged with manna. And yet this uncanny fetish was about as easy to buy as a jockstrap. ...Show more
$22.99
AUD
Category: Music
At once candidly intimate and searchingly analytical, She Come By It Natural captures the enduring appeal of this singular star.