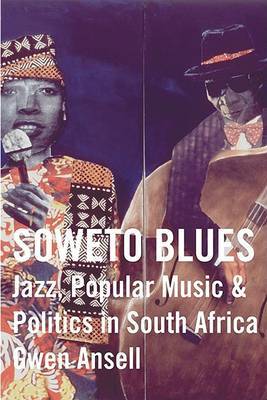 $23.95
AUD
Category: Music
Illustrates the vibrant relationship between jazz and the antiapartheid movement in twentieth-century South Africa. A major new contribution to the study of African music, "Soweto Blues" tells the remarkable story of how jazz became a key part of South Africa's struggle in the 20th century, and provides a fascinating overview of the ongoing links between African and American styles of music. Ansell illustrates how jazz occupies a unique place in South African music. Through interviews with hundreds of musicians, she pieces together a vibrant narrative history, bringing to life the early politics of resistance, the atmosphere of illegal performance spaces, the global anti-apartheid influence of Hugh Masakela and Miriam Makeba, as well as the post-apartheid upheavals in the national broadcasting and recording industries. Featuring an introduction by Abdullah Ibrahim, "Soweto Blues" is a fitting tribute to the power of music to inspire optimism and self-expression in the darkest of times. ...Show more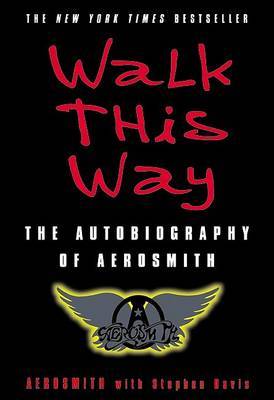 $24.95
AUD
Category: Music
Hang on, it's a hell of a ride! From the band that lived by the motto "Anything worth doing was worth overdoing" -- Steven Tyler, Joe Perry, Tom Hamilton, Brad Whitford, and Joey Kramer -- comes a quarter century of rock godhood: the life, the music, the truth, the hell, the lost years, and the raunchy , unsafe sex. And, of course, the drugs. But after crashing in a suffocating cloud of cocaine, crystal meth, and heroin, Aerosmith rose up from the ashes to become clean and sober -- and reclaim their rightful title as World Champion Rockers. Learn how they did it in a book that is pure Aerosmith unbound: where they came from, what they are now, and what they will always be -- a great American band. ...Show more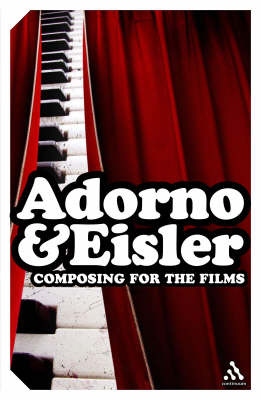 $39.95
AUD
Category: Music | Series: Continuum Impacts S.
This classic account of the nature of film music aesthetics was first published in 1947. Its value comes from a unique combination of talents and experience enjoyed by the book's authors. Eisler's time at Hollywood gave him a particular insight on the technical questions which arise for composers when m usic is used in the production of films; while Adorno was able to contribute on wide aesthetic and sociological matters as well as specifically musical questions. Above all, the authors envisaged the book as a contribution to the study of modern, industrialised culture; and, in this respect, it has a particular importance to the whole area of cultural studies. These books are seminal works of the finest minds in Western thought, including Adorno, Badiou, Derrida, Heidegger and Larkin. They are works of such power that they changed the cultural mind when they were written and continue to resonate today - landmark texts in the fields of philosophy, literature, popular culture, politics and theology - strikingly designed, accessibly priced. ...Show more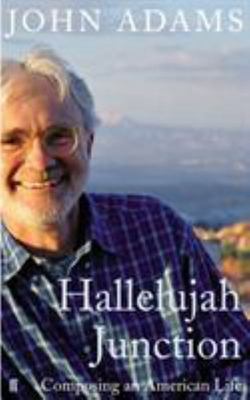 $49.95
AUD
Category: Music
John Adams is one of the most admired and performed living composers. A musician of enormous range and technical command, he has built a huge audience worldwide through the immediacy and sincerity of his music. "Hallelujah Junction" isn't so much an autobiography as a fascinating journey through the mus ical landscape of his life and times, centred around the three highly controversial operas based on social and political issues he has written in the past twenty-five years - "Nixon in China", "The Death of Klinghoffer" and, most recently, "Dr Atomic". ...Show more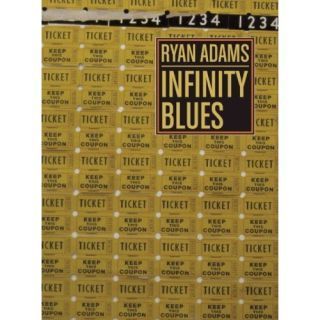 $32.99
AUD
Category: Music
"Ryan Adams, one of America's most consistently interesting singer/songwriters, has written a passionate, arresting, and entertaining book of verse. Fans are going to love it, and newcomers will be pleased and startled by his intensity and originality. The images are vivid and the voice is honest and po werful."--Stephen King, author of "Duma Key" "Ryan Adams writes with equal parts precision and recklessness; the blood he draws from the text is easily as unnerving as its unapologetic tenderness. He is proof that poetry will find its writer."--Mary-Louise Parker, actress ""Infinity Blues" is Ryan Adams at his personal, unforgettable best. Strong and beautiful and funny and pure. Like all his work, it's soul poetry of the highest order."--Cameron Crowe, filmmaker "This is much better than reading a friend's journal. It's more like watching somebody you love in the bathtub talking to himself. You're like, wow, he's even good at taking a bath. After reading "Infinity Blues" (which I think is a great title), I give Ryan Adams the best compliment I ever got--and the only reason for reading anyone's poetry. Ryan, I really like your mind."--Eileen Myles, author of "Cool for You" Ryan Adams may be known primarily for acclaimed albums such as "Cardinology, Heartbreaker, Gold" (which includes the popular hit songs "When the Stars Go Blue" and "New York, New York"), "Love Is Hell, Cold Roses, Jacksonville City Nights, " and "Easy Tiger, "but the world renowned singer/songwriter has always been a poet and fiction writer at heart. With the release of "Infinity Blues, " his nonmusical writing is for the first time ever unveiled in book form. Mr. Adams's work rings of an emotional authenticity that provides perhaps an even deeper insight into the man than is revealed through the songs that have resonated with his hundreds of thousands of fans the world over. RYAN ADAMS is usually performing in some city on the globe at any given moment with his longtime band the Cardinals. Adams is known for his prolific nature, which in the last ten years has produced various international hit albums. Adams has also produced Willie Nelson's "Songbird "album and contributed to records by Toots and the Maytals, Beth Orton, the Wallflowers, Counting Crows, and Cowboy Junkies; additionally, he has appeared on CMT's "Crossroads" with Elton John. He was a longtime Manhattan resident before relocating to France in 2009, and he listens to A LOT of heavy metal. ...Show more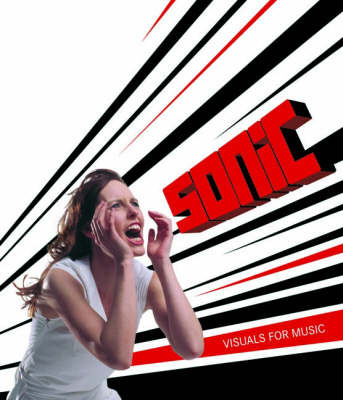 $105.00
AUD
Category: Music
What does your favorite music look like? How can you visualize raw energy or sophisticated lounge sounds? And how could you create packaging for that album? Sonic answers these questions with 320 striking pages of today's best-designed record covers and concert posters. Worlds apart from another rehash of the standards of the 1960s and 70s, this book focuses on contemporary examples from underground and indie music, pop, alternative rock and electronica. An engaging cover and packaging design have become key reasons for listeners to buy music in its traditional forms. With the rapid proliferation of MP3s, effectively designed music covers are increasingly necessary for the success of an album in today's stagnating music industry. Sonic is a source book designed to inspire music insiders and the graphic artists creating music packaging. With its stunning visuals from today's most exciting music, Sonic also appeals to a general audience of concertgoers, gift givers and all those interested in intelligent "pop" culture. ...Show more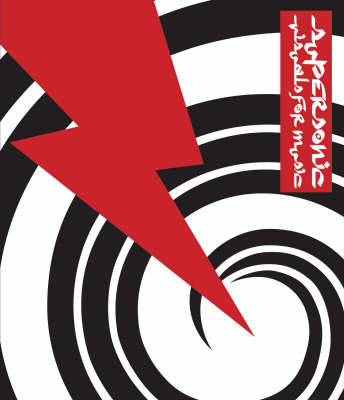 $120.00
AUD
Category: Music
Presents over 320 pages of the best designed music products with a focus on Independent and Alternative Rock as well as Electronica. This book contains an informative foreword and features portraits of selected designers and companies, who are creating outstanding work in these musical fields.