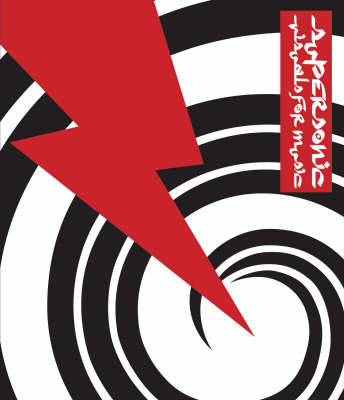 $120.00
AUD
Category: Music
Presents over 320 pages of the best designed music products with a focus on Independent and Alternative Rock as well as Electronica. This book contains an informative foreword and features portraits of selected designers and companies, who are creating outstanding work in these musical fields.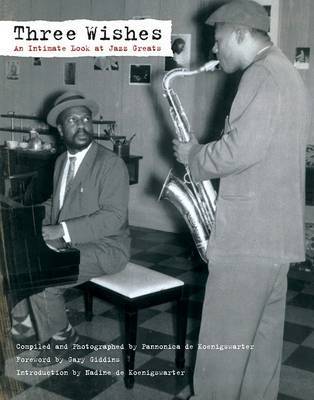 Three Wishes
by Nica De Koenigswarter
$29.95
AUD
Category: Music
In the 1950s, 60s and 70s, Pannonica de Koenigswarter, known as Nica, was a constant and benevolent presence on the thriving jazz scene. Known as the Jazz Baroness (she was born into the wealthy Rothschild family and later married to a French aristocrat) she befriended such giants as Thelonious Monk, Ch arlie Parker, Barry Harris, Art Blakey, Miles Davis, Bud Powell and many more. She inspired over twenty-five jazz compositions, bailed musicians out of jail and even acted as a booking agent. She also collected wishes. Over the course of a decade, Nica asked three hundred musicians what their three wishes in life were, jotting them all down in a notebook. At the same time she took hundreds of candid photographs, saving them all.In "Three Wishes" Nica's forays into the psyches and lives of these legendary jazz artists are made available for the first time. With a foreword by celebrated jazz critic, Gary Giddins and an introduction from Nica's granddaughter, Nadine de Koenigswarter, providing rare insights into the mysterious baroness' life, this funny, eclectic and moving compilation is uniquely intimate look into the immortals of the classic era of jazz and a must have for any fan or aficionado. ...Show more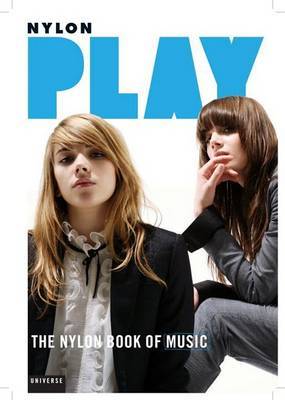 Play
by NYLON Magazine
$54.50
AUD
Category: Music
Residing at the forefront of cool since its inception, NYLON magazine is the authority on what is current when it comes to beauty, fashion, and music. Readers look to NYLON to learn about the newest trends and bands, as well as to see how music and fashion intertwine and influence each other. Play featu res the personal style of singers, bands, fans, and other innovators in today's music universe: what they wear, who they listen to, what shows they go to, and what inspires their own music. Drawing from new interviews with dozens of popular musicians (such as Bjork, Meg White, M.I.A., Lily Allen, and Amy Winehouse), coverage from concerts and festivals around the world, and the inspiring looks of music icons past and present, Play presents music as a lifestyle, not as a pastime. Taking the style, irreverent tone, and fresh approach that NYLON is known for, Play is a must-have title for today's music lover. ...Show more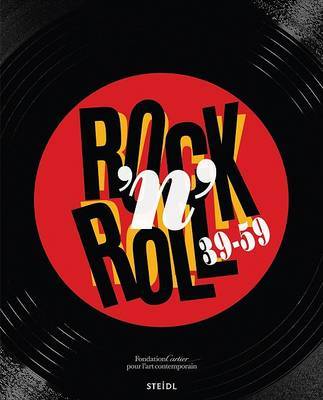 $120.00
AUD
Category: Music
"Rock n Roll 39-59" explores a pivotal period in contemporary history, retracing the early years of rock n roll in the U.S. and the landmark events that added up to a major cultural transformation. From the boogie-woogie craze in the years following 1939 to the events of the late fifties that marked the end of the first golden age of rock n roll, this extensive publication sets the phenomenon within a broad context of social, cultural, and artistic change. The book chronicles this key cultural phenomenon in modern American history with the reproduction of priceless period posters, records, and rare objects, and extensive photographs and film stills.It captures the mood of the time, the spirit of freedom, and rebellion that were at the heart of the rock n roll explosion in the mid-1950s and also presents the bloodline of the musical melting-pot which was at the core of movement. Focusing on the different musical styles that influenced rock n roll boogie-woogie, blues, gospel, big band jazz, country music, and most of all rhythm and blues - it is brought to life with pictures recalling the key places, events, artists, producers, and people behind the scenes that made rock n roll what it was and the vibrant heritage that remains today. ...Show more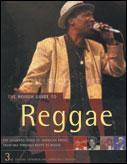 $39.95
AUD
Category: Music
This expanded and updated third edition of The Rough Guide to Reggae tells the extraordinary story of recorded music in Jamaica, from folk traditions and 1950s mento through to dancehall and bashment, giving you the lowdown on ska, rocksteady, roots, dub, ragga and lovers' rock, as well as reggae's offs hoots around the globe. The book focuses on the singers and DJs, the equally important producers and session musicians, and the sound systems. Throughout, there are interviews and features on the major artists, and reviews of hundreds of discs on CD and vinyl. Extensive illustrations include images by top photographers Adrian Boot and David Corio, plus classic record covers and ephemera. The authors, Steve Barrow and Peter Dalton, have been involved in the music for more than twenty years. Steve runs the highly acclaimed Blood and Fire reissue label; Peter is an avid collector and has worked as a columnist for Dub Catcher magazine. ...Show more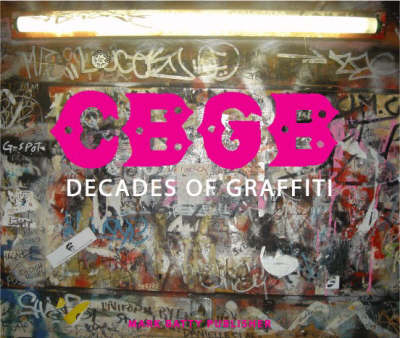 $19.95
AUD
Category: Music
CBGB's is little more than a bar, a stage and two bathrooms. Since the club opened in 1973, very little has changed about the physical space, with one exception: the graffiti. The club has never tried to stop its patrons from adding to the mosaics of ink and pencil that literally cover every square inch of the club's walls. As grimy and layered with ink as they are, the walls contain the history of the club, from the musicians to the fans. "CBGB: Decades of Graffiti" documents this phenomenon with photographs from the private collection of the club's founder and owner Hilly Kristal, as well as contemporary images. Musicians who have graced the club's stage will also offer recollections about the graffiti. The verve of the lettering, the passionate, drunken silliness of the words and messages echo the power and innovation of the countless hours of music that have screamed off the stage. Ephemeral and fleeting as those emotions are, they are things people want to possess, and this book will provide the opportunity to do so. While CBGB's reputation is rooted in the music, the music spawned a scene that people now associate with the club as a physical space. Without the music, there would be no club; the same as without the club there would be no music. Without this book, there would be no record of these graphic treatments of the punk aesthetic, especially since the club will soon no longer exist. ...Show more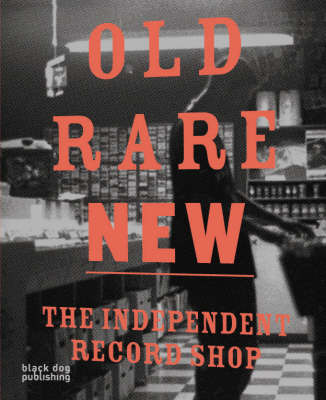 $59.95
AUD
Category: Music
There is nothing quite like the feeling of thumbing through LP after LP in a dusty old record shop, only to stumble upon some hidden treasure, new obsession or forgotten love. "Old Rare New: The Independent Record Shop" is an homage to the holy places of music collecting, complete with their particular anecdotes, peculiar characters, and unique environments. Emma Pettit, formerly of the Institute of Contemporary Arts, has traveled across America into these eclectic spaces of musical exchange, interviewing record shop owners, collectors and musicians to provide a rich account of the increasingly rare independent record shop. The shops featured include: Other Music (New York), Aquarius Records (San Francisco), Amoeba Records (California) and Jazz Record Mart (Chicago). ...Show more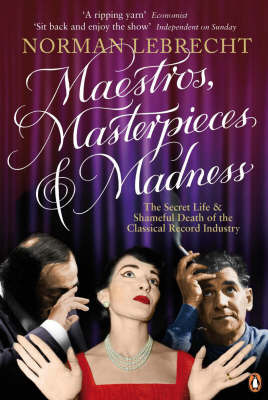 $26.95
AUD
Category: Music
Inflated egos, corporate insanity, slave labour, sexual excess, dazzling genius. Welcome to the world of classical recording. "Maestros, Masterpieces and Madness" is a sparkling expose of the strange truth and sheer brilliance behind the classical music recording industry. Leading music critic Norman Le brecht charts its rise since the great Caruso's first gramophone bestseller of 1902 and predicts the industry's imminent doom in the face of schmaltzy crossover albums and new technology. From the imperious Karajan to the perfectionist Toscanini and charismatic Bernstein, the leading figures are all here, depicted in witty, incisive pen portraits. Including Lebrecht's own selections of 100 recorded masterpieces and twenty that should never have been made, this is a compelling story of flamboyant maestros, lifelong alliances, disastrous personality clashes and entrepreneurial masterstrokes. First published 2007. ...Show more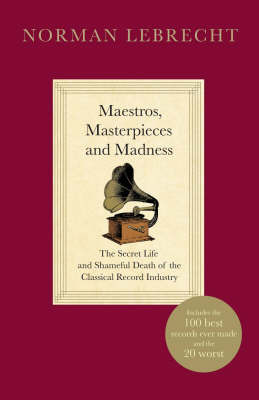 $49.95
AUD
Category: Music
For the vast majority of its fans around the world, the experience of listening to classical music has been through recording. Indeed, one of the striking aspects of the past century has been the overwhelming popularization of a form of music previously restricted to particular places and people of weal th. Maestros, Masterpieces and Madness is an extraordinarily enjoyable, original and revealing account of how a random alliance of engineers, entrepreneurs, conductors and fixers invented a new medium containing the entire back catalogue of Western civilization. The huge array of masterpieces they recorded, now safely digitalized, will last forever. But they also created a mountain of schlock, schmaltz, ego-trips and inconceivably misguided projects. This century of productivity that shaped the minds of millions of people came to an end when the dawn of the internet and the onset of corporate insanity conspired substantially to shut down the industry. Norman Lebrecht compellingly demonstrates that classical recording has reached its end point, but this is not just an expose of decline and fall. ...Show more
$45.00
AUD
Category: Music
Do you remember the first time you heard "Pet Sounds"? It still takes my breath away, forty years later, but I'll never forget that jaw-dropping moment when Brian Wilson's masterpiece first entered my consciousness. It seemed just so far removed from anything that seemed possible in a rock album, so dee p and sensitive and finely crafted that it surely came from a world beyond this one... I've written this book because I had to know more about the remarkable creative spirit behind "Pet Sounds" and the Beach Boys. I wanted to know every detail about Brian Wilson's music before and after his magnum opus. Of course, I knew something about the life he has lived, especially the publicity-grabbing circumstances of his difficult childhood, up-and-down relationships with his brothers and the group that made him famous, battles with substance abuse and depression and legal squabbles. But I was sure that his music alone told a story that was interesting on its own and that was naturally interwoven with his biography. That's the story I've set out to tell in this book... ...Show more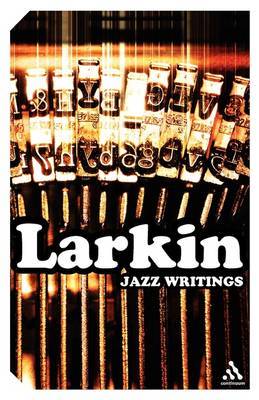 $26.95
AUD
Category: Music | Series: Continuum Impacts S.
Philip Larkin (1922?85) was not only one of the foremost English poets of the twentieth century, but also a notable novelist and a distinguished writer on jazz. He was jazz critic for The Daily Telegraph between 1961 and 1971. Jazz Writings brings together Larkin's reviews, articles and essays written f or The Guardian, The Observer, The New Statesman, and numerous other publications. ...Show more