Greetings All
February brings the welcome beginning of this year's new books – a welcome sight when we've just caught up with our 2020 reading.
Here's our selection from this month's new releases. There's Max Porter's new novel based on the last days of Francis Bacon, a paperback edition of Jenny Offill's Weather (one of our faves from last year) and new fiction from Steven Carroll, John Kinsella and a Romanian classic from Mihail Sebastian. In non-fiction there's a new book from Stan Grant, the timely Truth-Telling from Henry Reynolds, a new edition of Janet McCalman's classic Struggletown . And much else of interest!
Good reading.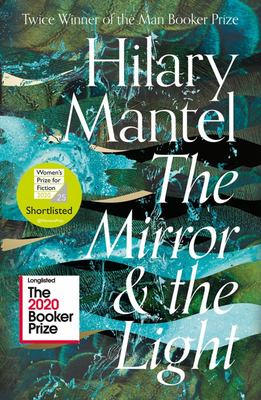 $35.00
AUD
Category: Fiction | Series: Wolf Hall Ser.
With The Mirror and the Light, Hilary Mantel brings to a triumphant close the trilogy she began with Wolf Hall and Bring Up the Bodies. She traces the final years of Thomas Cromwell, the boy from nowhere who climbs to the heights of power, offering a defining portrait of predator and prey, of a ferociou s contest between present and past, between royal will and a common man's vision: of a modern nation making itself through conflict, passion and courage.   ...Show more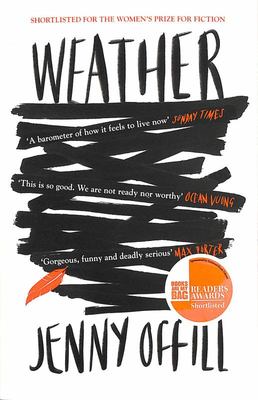 $19.99
AUD
Category: Fiction
What are you afraid of, he asks me and the answer of course is dentistry, humiliation, scarcity, then he says what are your most useful skills? People think I'm funny... Lizzie Benson slid into her job as a librarian without a traditional degree. But this gives her a vantage point from which to practise her other calling: as an unofficial shrink. For years, she has supported her God-haunted mother and her recovering addict brother. They have both stabilised for the moment, but then her old mentor, Sylvia Liller, makes a proposal. Sylvia has become famous for her prescient podcast, Hell and High Water, and wants to hire Lizzie to answer the mail she receives: from left-wingers worried about climate change and right wingers worried about the decline of western civilisation. As she dives into this polarised world, she begins to wonder what it means to keep tending your own garden once you've seen the flames beyond its walls. When her brother becomes a father and Sylvia a recluse, Lizzie is forced to acknowledge the limits of what she can do. But if she can't save others, then what, or who, might save her? And all the while the voices of the city keep floating in--funny, disturbing, and increasingly mad. ...Show more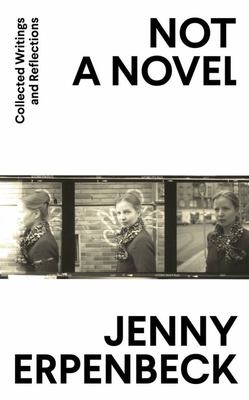 $29.99
AUD
Category: Anthologies, Essays & Journals
A collection of intimate and explosive essays on literature, life, history, politics and place from the award-winning author of Go, Went, Gone and The End of Days. Not a Novel gathers together the best of Jenny Erpenbeck's non-fiction. Drawing from her 25 years of thinking and writing, the book plots a journey through the works and subjects that have inspired and influenced her. Written with the same clarity and insight that characterise her fiction, the pieces range from literary criticism and reflections on Germany's history, to the autobiographical essays where Erpenbeck forgoes the literary cloak to write from a deeply personal perspective about life and politics, hope and despair, and the role of the writer in grappling with these forces. Here we see one of the most searching of European writers reckoning with her country's divided past in all its complexity, and responding to the world today with insight, intelligence and humanity. ...Show more
O
by Steven Carroll
$32.99
AUD
Category: Fiction
'A woman writes a story for her married lover. Something she always thought of as a fairy tale. A fairy tale with a dark side, like the best of fairy tales...' Occupied France, 1943. France's most shameful hour. In these dark times, Dominique starts an illicit affair with a distinguished publisher, a m arried man. He introduces her to the Resistance, and she comes to have a taste for the clandestine life - she has never felt more alive. Shortly after the war, to prove something to her lover, she writes an erotic novel about surrender, submission and shame. Never meant to be published, Story of O becomes a national scandal and success, the world's most famous erotic novel. But what is the story really about - Dominique, her lover, or the country and the wartime past it would rather forget? From one of our foremost writers, the acclaimed and multi-award-winning Steven Carroll, comes O, a reimagining of what might have been, the story of a novel that took on a life of its own and mirrored its times in a way the author never dreamt of. 'He is one of the best we've ever had.' Geraldine Brooks ...Show more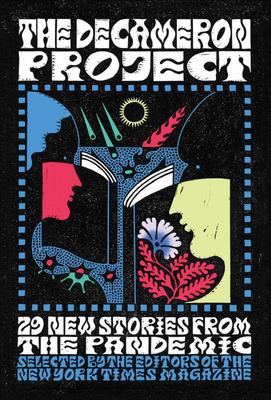 $35.00
AUD
Category: Anthologies, Essays & Journals
A stunning collection of new short stories originally commissioned by The New York Times Magazine as the COVID-19 pandemic swept the world, from twenty-nine authors including Margaret Atwood, Tommy Orange, Colm Toibin, Kamilia Shamsie, David Mitchell and more, in a project inspired by Boccaccio's The De cameron. When reality is surreal, only fiction can make sense of it. In 1353, Giovanni Boccaccio wrote "The Decameron": one hundred nested tales told by a group of young men and women passing the time at a villa outside Florence while waiting out the gruesome Black Death, a plague that killed more than 25 million people. Some of the stories are silly, some are bawdy, some are like fables. In March of 2020, the editors of The New York Times Magazine created The Decameron Project, an anthology with a simple, time-spanning goal: to gather a collection of stories written as our current pandemic first swept the globe. How might new fiction from some of the finest writers working today help us memorialize and understand the unimaginable? And what could be learned about how this crisis will affect the art of fiction? These twenty-nine new stories, from authors including Margaret Atwood, Tommy Orange, Edwidge Danticat, and David Mitchell vary widely in texture and tone. Their work will be remembered as a historical tribute to a time and place unlike any other in our lifetimes, and offer perspective and solace to the reader now and in a future where coronavirus is, hopefully, just a memory.   ...Show more
$12.99
AUD
Category: Philosophy, Politics & Current Affairs
The climate crisis is here. Our chance to stop it has come and gone, but this doesn't have to mean the world is ending. 'Today, the scientific evidence verges on irrefutable. If you're younger than sixty, you have a good chance of witnessing the radical destabilization of life on earth--massive crop fa ilures, apocalyptic fires, imploding economies, epic flooding, hundreds of millions of refugees fleeing regions made uninhabitable by extreme heat or permanent drought. If you're under thirty, you're all but guaranteed to witness it. If you care about the planet, and about the people and animals who live on it, there are two ways to think about this. You can keep on hoping that catastrophe is preventable, and feel ever more frustrated or enraged by the world's inaction. Or you can accept that disaster is coming, and begin to rethink what it means to have hope.' This is Jonathan Franzen's controversial New Yorker essay, published as a single volume that discusses a planet on the cusp of and what and how individuals can respond to that. ...Show more
$26.95
AUD
Category: Anthologies, Essays & Journals
Novelist Fiona McGregor's new book, Buried Not Dead, is a collection of essays on art, literature and performance, sexuality, activism and the life of the city. It features performance artists, writers, dancers, tattooists and DJs, some of them famous, like Marina Abramović and Mike Parr, while others, like Latai Taumoepeau, Lanny K and Kathleen Mary Fallon, are important figures but less well known. In her portraits of these performers and artists and the scenes they inhabit, McGregor creates an intimate and expansive archive of a kind rarely recorded in our histories.Fiona McGregor has a deep and enduring involvement in the worlds she represents. She came of age as an artist during an outpouring of performative queer creativity, in a community that celebrated subversion, dissent and uninhibited partygoing, and in her writing she observes the shift from that moment to new forms of cultural repression. McGregor is a participant in her essays as well as a witness — she sees through an artist's eyes and records what she perceives with a novelist's insight. In excavating the lives of others, she reveals her own, and shows the possibilities that exist beneath the surface of our culture.'Compromise-averse, dangerous, this book is also a precious archive of radical art-making witnessed firsthand.' — Maria Tumarkin'MacGregor has a fine eye for the moment, in a text or performance, when the marvellous happens. Cutting across the boring divides between high art and low dives, Buried Not Dead is alive to what's alive.' — McKenzie Wark'In a world that bludgeons you into numbness Buried Not Dead will startle you back to life. McGregor's book is a shriek of rage and a cry of pleasure, and sometimes it is hard to tell one from the other.' — Krissy Kneen'A lively and unpretentious book, Buried Not Dead is reminiscent of the work of Kathy Acker and Eileen Myles — a collection that does not indulge in misplaced nostalgia, instead recontextualising the past in hopes of a shared future.' Cher Tan, Books+Publishing ...Show more
$29.99
AUD
Category: Australian Non fiction
Full-throated and provocative, this is a very personal battle cry to save our most precious natural resource.   'I LOVE IT.' Peter FitzSimons'With a deft mixture of outrage, humour and in-depth knowledge, only Beasley could make water policy a page turner.' Craig Reucassel'It's great to shed some more light on the policy creep and mismanagement that is driving environmental degradation of many of the Murray-Darling Basin rivers.' Professor Richard Kingsford, Wentworth Group of Concerned Scientists'We want to reset these bio-diversities and the ecologies in our country. We want to see our fish spawning as they once were, our animals coming back down to drink. Fresh quality water out of the Coorong, not this super saline stuff that we're living in today's environment. It's slowly dying. You can smell the impact of what's happening . . .' Grant Rigney, Ngarrindjeri Nation, from his sworn evidence at the Royal Commission into the Murray-Darling Basin.Richard Beasley is fed up. He's fed up with vested interests killing off Australia's most precious water resource. He's fed up with the cowardice and negligence that have allowed Big Agriculture and irrigators to destroy a river system that can sustain both the environment and the communities that depend on it. He's fed up that a noble plan to save Murray-Darling Basin based on the 'best scientific knowledge' has instead been corroded by lies, the denial of climate change, pseudoscience and political expediency.He pulls no punches. He's provocative, he's outrageous, he points the finger without shame. And he will leave you very, very angry. Dead in the Water would be political satire of the highest order . . . if it weren't so tragically true ...Show more
$29.99
AUD
Category: Australian Non fiction
'My body and its place in the world seemed quite normal to me.' 'I didn't grow up disabled, I grew up with a problem. A problem those around me wanted to fix.' 'We have all felt that uncanny sensation that someone is watching us.' 'The diagnosis helped but it didn't fix everything.' 'Don't fear the labe ls.' One in five Australians have a disability. And disability presents itself in many ways. Yet disabled people are still underrepresented in the media and in literature. Growing Up Disabled in Australia is the fifth book in the highly acclaimed, bestselling Growing Up series. It includes interviews with prominent Australians such as Senator Jordon Steele-John and Paralympian Isis Holt, poetry and graphic art, as well as more than 40 original pieces by writers with a disability or chronic illness. Contributors include Dion Beasley, Astrid Edwards, Jessica Walton, Carly-Jay Metcalfe, Gayle Kennedy and El Gibbs. ...Show more
$34.99
AUD
Category: Philosophy, Politics & Current Affairs
From the bestselling author Simon Winchester, a human history of land around the world: who mapped it, owned it, stole it, cared for it, fought for it and gave it back. The ownership of land has always been complicated, opaque, and more than a little anarchic when viewed from the outside. In this book, Simon Winchester explores the the stewardship of land, the ways it is delineated and changes hands, the great disputes, and the questions of restoration – particularly in the light of climate change and colonialist reparation. A global study, this is an exquisite exploration of what the ownership of land might really mean – not in dry-as-dust legal terms, but for the people who live on it. ...Show more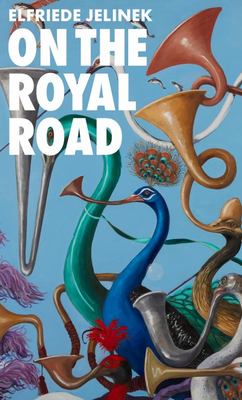 $24.99
AUD
Category: Philosophy, Politics & Current Affairs
Nobel Prize winner Elfriede Jelinek is known as a writer who works in response to contemporary crises and cultural phenomena. Perhaps none of her works display that quality as clearly as On the Royal Road. Three weeks after Donald Trump's election, Jelinek mailed her German editor the first draft of thi s play, which turns out to be a stunningly prescient response to Trump and what he represents. In this drama we discover that a "king," blinded by himself, who has made a fortune with real estate, golf courses and casinos, suddenly rules the United States, and the rest of the people of the world rub their eyes in disbelief until no one sees anything anymore.   As topical as the evening news, yet with insight built on a lifetime of closely observing politics and culture, On the Royal Road brings into focus the phenomenon of right-wing populism, which spreads like a virus and has a lasting effect on global politics. Carefully perched somewhere between tragedy and grotesque, high-pitched and squeamish, Jelinek in this work questions her own position and forms of resistance. ...Show more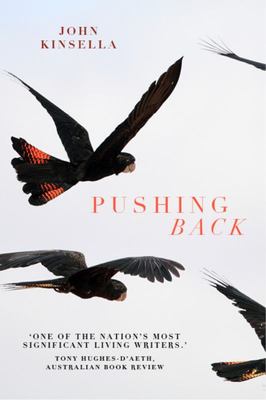 $29.99
AUD
Category: Fiction
'The tall trees nearby called them up and red-tailed black cockatoos carried messages to them that they told no one else about.' Pushing Back is John Kinsella's most haunting and timely fiction to date. It is populated with eccentric, compelling characters, drifters, unlikely friendships, the silences o f dissolving relationships, haunted dwellings and lonely highways, the ghosts of cleared bushland and the threats of right-wing nationalists and senseless destruction.A couple make love in an abandoned asbestos house, a desperate carpet cleaner beholden to the gig economy begs a financially distressed client not to cancel his booking, an addict cannot bear to see his partner without the watch he once gave her, a mother casts her shearer son's ashes on the property on which he worked, fascists pile into a little red car with the intent of terrorising tourists on the Nullarbor, a man more at home with machinery than people rescues a drowning kitten. Yet throughout this assured distillation of contemporary Australian life, empathy rises like the red- tailed black cockatoos that appear and reappear, nature coalescing with the human spirit, the animals, the trees, the land, the people pushing back. These stories are at once disturbing, tender and hopeful. 'One of the nation's most significant living writers.' Tony Hughes-d'Aeth, Australian Book Review   ...Show more