The Travellers
by Birte Kaufmann; Chris Killip
$0.00
AUD
Category: Photography
- An objective exploration of an often-maligned community that exists on the fringes of societyIn Ireland, around 25,000 people still live in temporary settlements in the style of itinerant workers, far removed from the amenities of Western civilization. Moving from place to place in mobile homes withou t electricity or running water, the largest Catholic minority of the country are faced with many prejudices. Strangely out of step with 21st-century lifestyle, they stick to their seemingly outdated traditions while also trying to find a new identity that fits in with modern society. Even in the present day, this ambiguity continues to define life for the traveller community, whose livelihood depends on horse breeding and hunting and who keep their own language alive as part of their insular culture. In 2011, the photographer Birte Kaufmann cautiously began to make contact with the travelling community, earning their trust and on some occasions living with them. For her portrayal of this unknown world, she needed to be in close contact with the families in order to capture their particular character and to avoid the usual stereotypes. Without a doubt, Birte Kaufmann's combination of reportage and documentary photography hits the right note and offers impressive insights into the Irish travellers' extraordinary world. ...Show more
$24.99
AUD
Category: Photography
Learn to make your own quiet place somewhere with this inspiring journey inside tranquil cabins and handmade homes, from the creators of the wildly popular Cabin Porn phenomenon. Cabin Porn began as an online project created by a group of friends to inspire their own homebuilding. It has grown into a gl obal phenomenon, attracting thousands of submissions from fellow cabin builders and a passionate audience of millions interested in simple, efficient homes and the beauty of nature. Cabin Porn: Inside invites readers into these handmade homes to discover rooms of warmth and simplicity, connected by the universal desire to bring a simple building to life in harmony with the land around it.  ...Show more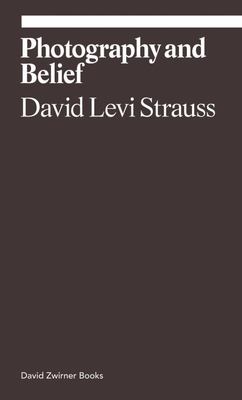 $17.99
AUD
Category: Photography | Series: Ekphrasis Ser.
In this exploration of contemporary photography, David Levi Strauss questions the concept that "seeing is believing."Identifying a recent shift in the dominance of photography, Strauss looks at the power of the medium in the age of Photoshop, smartphones, and the internet, asking important questions abo ut how we look and what we trust.In the first ekphrasis title on photography, Strauss challenges the aura of believability and highlights the potential dangers around this status. He examines how images produced on cameras gradually gained an inordinate power to influence public opinion, prompt action, comfort and assuage, and direct or even create desire. How and why do we believe technical images the way we do?Offering a poignant argument in the era of "deepfakes," Strauss draws attention to new changes in the technology of seeing. Some uses of "technical images" are causing the connection between images and belief (between seeing and believing) to fray and pull apart. How is this shifting our relationship to images? Will this crisis in what we can believe come to threaten our very purchase on the real? This book is an inquiry into the history and future of our belief in images. ...Show more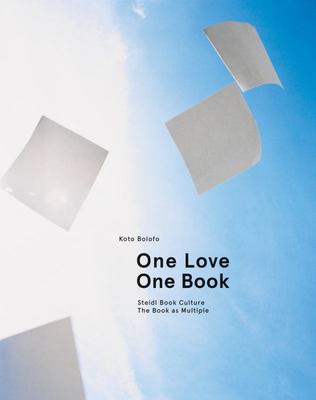 $29.99
AUD
Category: Photography
How does a bookbinder miraculously transform printed sheets into the proud volumes on your bookshelf? Koto Bolofo reveals all this and more in One Love, One Book, his photo-documentation of the worlds of papermaking, printing and bookbinding.Bolofo began his visual journey at Hahnemühle Paper Mill, foun ded in 1584 and today one of the world's oldest, capturing the combination of artisanal know-how and advanced technology on which Hahnemühle's quality is based. His next stop was Göttingen, where he shows an insider's view of how Steidl books are made and their dedication to creating multiples: books as democratic art objects at affordable prices. Bolofo finally traveled to Leipzig to photograph the secrets of bookbinding. Complementing the patient, hushed quality of his pictures are playful texts by Bolofo himself in which his childlike delight at the wonders of bookmaking cannot be repressed.It was early in the summer of 2012 that the Wonderful Wizard of Steidlville invited me and my whimsical eye to visit the kingdom of his publishing house at Düstere Strasse 4, to see if I could explore and document the complexity of the labyrinth and really discover How to Make a Book with Steidl. - Koto Bolofo ...Show more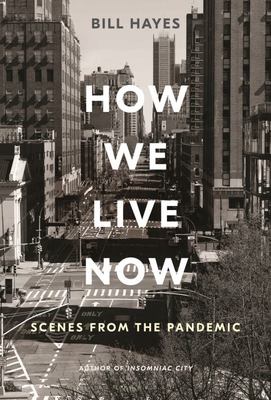 $32.99
AUD
Category: Photography
From the beloved author of Insomniac City, a poignant and profound tribute in stories and images to a city amidst a pandemic. A bookstore where readers shout their orders from the street. A neighborhood restaurant turned to-go place where one has a shared drink--on either end of a bar--with the owner. These scenes, among many others, became the new normal as soon as the world began to face the COVID-19 pandemic. In How We Live Now, author and photographer Bill Hayes offers an ode to our shared humanity--capturing in real time this strange new world we're now in (for who knows how long?) with his signature insight and grace. As he wanders the increasingly empty streets of Manhattan, Hayes meets fellow New Yorkers and discovers stories to tell, but he also shares the unexpected moments of gratitude he finds from within his apartment, where he lives alone and--like everyone else--is staying home, trying to keep busy and not bored as he adjusts to enforced solitude with reading, cooking, reconnecting with loved ones, reflecting on the past--and writing. Featuring Hayes's inimitable street photographs, How We Live Now chronicles an unimaginable moment in time, offering a long-lasting reminder that what will get us through this unprecedented, deadly crisis is each other.   ...Show more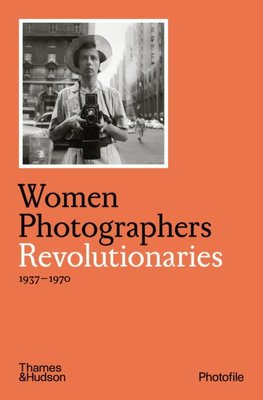 $24.99
AUD
Category: Photography | Series: Photofile Ser.
With the rise of feminism, women photographers conquered the mainstream, with an increasingly commodified art world now viewing them simply as photographers and not merely a novelty or subcategory. Some women combined their photography practice with video, installations and other media, while others use d the camera as a tool for questioning the concept of imagemaking itself, or for opening a fruitiful dialogue with subjects, instead of imposing an outside viewpoint. A rising awareness of environmental concerns went hand in hand with the issues of globalization and diversity. ...Show more
Nan Goldin
by Nan Goldin (By (photographer)); Stéphane Ibars (Text by); Yvon Lambert (Interviewer)
$35.00
AUD
Category: Photography
The third volume of the Lambert Collection Icons series is dedicated to Nan Goldin (born 1953), very much an icon of her generation, whose work is prominent in Yvon Lambert's Collection, which contains more than 100 works of the photographer's deeply, personal candid portraiture.The photographer and col lector were personal friends, enjoying a passionate relationship marked by periods of estrangement and intense reunions.More than 80 of the artist's portraits are included here-snapshots of people meeting, laughing, embracing, entwining, loving, suffering, crying, dying and living as intensely as possible. ...Show more
$35.00
AUD
Category: Australian Non fiction
From the photographer behind Westography and Suburbia. The past doesn't disappear. It leaves its traces everywhere. - Christos Tsiolkas From West Brunswick to Reservoir, Fitzroy to Hadfield, Warren Kirk turns his keen eye upon the streets, buildings, and inhabitants of Melbourne's northern suburbs, wh ich are as iconic as they are rapidly changing. Both a tribute to the things we remember and a reminder to look anew at the world around us, the photos in Northside are a triumph of craft from an artist who invites us to really see. ...Show more
Humans
by Brandon Stanton
$44.99
AUD
Category: Photography | Series: Humans of New York
Brandon Stanton's Humans is a book that connects readers as global citizens at a time when erecting more borders is the order of the day. It shows us the entire world, one story at a time. After five years of travelling the globe, the creator of Humans of New York brings people from all parts of the wor ld into a conversation with readers. He ignores borders, chronicles lives and shows us the faces of the world as he saw them. His travels took him from London, Paris and Rome to Iraq, Dubai, Ukraine, Pakistan, Jordan, Uganda, Vietnam, Israel and every other place in between. His interviews go deeper than before. His chronicling of peoples' lives shows the experience of a writer who has traveled widely and thought deeply about the state of our world. Including hundreds of photos and stories of the people he met and talked with in over forty countries, Humans is classic Brandon Stanton - a brilliant illustrated book that includes many photos and stories never seen before. For the first time for a Humans of New York title, Humans will contain several of the essays Brandon's posted online which have been read, loved and enthusiastically shared by his followers. ...Show more
$49.99
AUD
Category: Photography
'Purists argue that colourising black and white photographs is sacrilege, but the world has always been in colour. Truth be told, monochrome is a contrivance. Human experience is always colourful' The Times. The epic, harrowing and world-changing story - in words and colourized images - of global confli ct from the assassination of the Archduke Franz Ferdinand to the obliteration of Hiroshima by the dropping of the first atom bomb. The World Aflame will embrace not only the total conflagrations of 1914-18 and 1939-45 and the international tensions, conflicting ideologies and malign economic forces that set them in train, but also the civil wars of the interwar period in Ireland and Spain, wars in Latin America, Britain's imperial travails in such places as Ireland, Somalia and Palestine, and events on the domestic 'fronts' of the belligerent nations. Like The Colour of Time, The World Aflame is a collaboration between the gifted Brazilian artist Marina Amaral, and the leading British historian Dan Jones. Marina has created 200 stunning images, using contemporary photographs as the basis for her full-colour digital renditions. The accompanying narrative anchors each image in its context, weaving them into a vivid account of four decades of conflict that shaped the world we live in today. A fusion of amazing pictures and well-chosen and informative words, The World Aflameoffers a moving - and often terrifying - perspective on the bloodiest century in human history. Reviews for THE COLOUR OF TIME: 'The most breathtakingly colourised black-and-white pictures ever' Daily Mail. 'I have long considered colourisation sacrilege ... after reading this book, I've changed my mind' The Times. '[The Colour of Time] does something simple yet extraordinary. It takes black-and-white photos of historic events and colours them in. The effect is transformative' Daily Telegraph. 'A stunning book ... Quite extraordinary' The Bookseller. 'There is something of The Wizard of Oz about Marina Amaral's photographs. She whisks us from black-and-white Kansas to shimmering Technicolor Oz ... When you see Amaral's coloured portraits, you think: phwoar! ... She changes the way we see a period or a person' Spectator. 'The effect of colour is far more transformative than you might imagine ... [Amaral's] touched-up photographs look even more realistic, and closer to life, than a photograph taken yesterday ... Extraordinary' Mail on Sunday. 'Pictures brought to life as you've never seen them before' Sunday Post. '[Amaral] breathes new life, immediacy and human connection into black-and-white pictures. Even familiar shots are transformed in a breathtaking way ... Even the casual reader leafing through these pages will be stopped in their tracks, connected to people from the past like never before - at last, in living colour' Irish News. 'Jones sketches with wry economy not only the historical context but the purpose of the photograph, from documented reality to shameless propaganda, from official portrait to candid snap ... There is much to enjoy here. As a history book, it acts as a fleeting guide to a tumultuous century. But as an aesthetic experiment it is remarkably successful' Daily Express. 'What also elevates The Colour of Time above regular coffee table fare is the startling vivacity and impact of the photographs chosen, and the concise but focused and gripping texts by Jones, making the book a worthwhile cover-to-cover read as much as it serves as a showcase book to dip into at will' All About History. ...Show more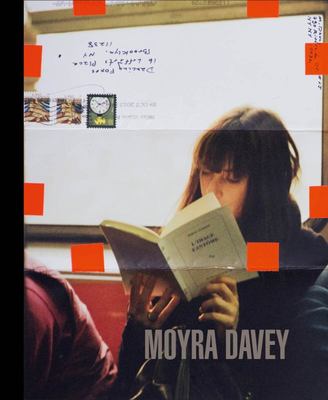 $80.00
AUD
Category: Photography
From early portraits of her five sisters, to photos taken above bookshelves and under beds, and later series on the New York City subway, Moyra Davey has spent four decades with a practice that comprises photography, film and writing. This book surveys Davey's work, bringing together her photos and film -stills; her writings on photography, memory, art and historical figures; alongside a suite of new essays and interviews. Davey examines the texture of life: defaced currency, empty whiskey bottles, the dust under a record player's needle. She also acknowledges that photos can be mementos, and for some time has printed her images as a kind of correspondence, sending them through the mail; when unfolded, they bear the creases and stamps of transit. Davey's films and essays are characterized by a similar intimacy, evinced by the artist's own peripatetic, literary mind. These are some of the figures that haunt her imagery: Walter Benjamin, Mary Wollstonecraft, Jean Genet and Chantal Ackerman. As with her photographic accumulations of fragments, Davey approaches these touchstones indirectly, drawing from their letters, journals and lesser celebrated works to understand how they committed to living creative lives. I want to make some photographs, but I want them to take seed in words. Moyra Davey Co-published with Scotiabank Photography Award, Toronto. ...Show more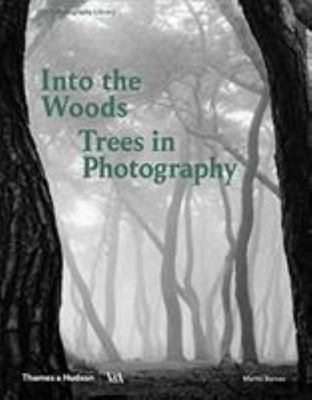 $49.99
AUD
Category: Photography | Series: Photography Library
Wild or cultivated, rural or urban, solitary or within a forest, trees have long provided a compelling source of inspiration for artists and photographers alike. Both as stand-alone aesthetic objects and as symbols of broader cultural significance, trees have an understated, sometimes underappreciated, ability to evoke a deep, primal sense of wonder.Whether captured as functional botanical records or as a means of creative expression, Into the Woods is an elegant, informative introduction to the ways in which distinctive patterns of branch, bark, leaf, and root have continued to offer arresting subjects for photographers across the centuries.Including more than 100 photographs ranging from the nineteenth through the twenty-first century, supported by insightful commentaries and an introduction, Into the Woods illustrates the marvelous world of trees in photography. ...Show more