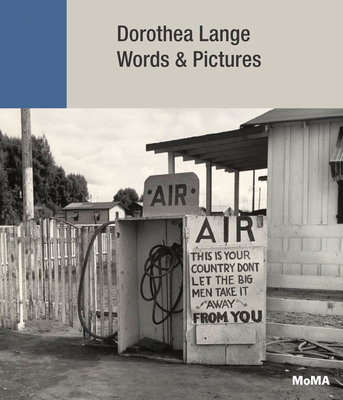 $90.00
AUD
Category: Photography
Towards the end of her life, Dorothea Lange (American, 1895-1965) remarked that "all photographs--not only those that are so-called 'documentary,' and every photograph really is documentary and belongs in some place, has a place in history--can be fortified by words." Though Lange's career is widely her alded, this connection between words and pictures has received scant attention. Published in conjunction with an exhibition at The Museum of Modern Art, this catalogue provides a fresh approach to some of her best-known and beloved photographs, highlighting the ways in which these images first circulated in magazines, government reports, books, etc. An introductory text by curator Sarah Hermanson Meister will be followed by plates organized according to "words" from a variety of sources that expand our understanding of the photographs. The featured photographs will range from Lange's first engagement with documentary photography in San Francisco in the early-mid 1930s, including her iconic White Angel Breadline (1933), to landmark photographs she made for the Resettlement Administration (later the Farm Security Administration) such as Migrant Mother (1936), powerful photographs made during World War II in California's internment camps for Japanese-Americans, major photo-essays published in Life magazine on Mormon communities in Utah (in 1954) and County Clare, Ireland (in 1955), and quietly damning photographs made in the Berryessa Valley in 1956-57, before the region was flooded by the construction of a dam intended to address California's chronic water shortages. Exhibition opens December 2019. ...Show more

Magnum Ireland
by Brigitte Lardinois, Val Williams
$39.99
AUD
Category: Photography
A visual cultural history of Ireland over the last 70 years, as seen by the world's most prominent photographic agency, Magnum, and commented on by leading figures of the Irish literary scene.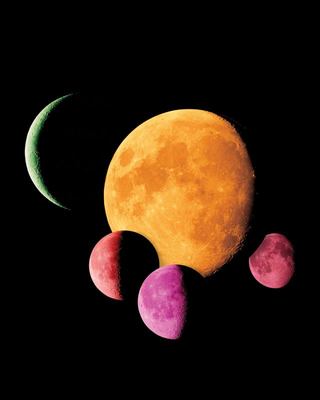 $80.00
AUD
Category: Photography
Luca Missoni (born 1956), artistic director of the Missoni Archive, has been infatuated with the moon since childhood, observing it through a telescope and collecting maps and books about the moon, and, over the past 20 years, incorporating it into his artistic research as a photographer.Moon Atlas is s tructured in two sections: a photographic study of the moon in each of its phases, followed by playful renderings of the moon in various colors and compositions, highlighting the tension between the bright visible face and the hidden dark side.The result is Missoni's personal interpretation of our closest heavenly body, a journey through his lifelong appreciation of Earth's satellite and a beautiful book capturing the obsession of artists throughout history from the perspective of a seasoned eye. ...Show more
$29.99
AUD
Category: Photography
In recent years, photo sharing on social media has rejuvenated street photography, and its spirit has been reborn. The Street Photographer's Manual is about the possibilities of street photography as a medium, and how it can be approached in an accessible way. The book begins with an overview of street photography, examining its past, present, and future, and looking at how the genre has changed over time. The reader is then introduced to twenty of the most acclaimed international street photographers. This new, revised edition features six new photographers: Troy Holden, Merel Schoneveld, Melissa Breyer, David Gaberle, Michelle Groskopf, and Craig Whitehead. Integrated within the profiles are twenty fully illustrated tutorials, including how to shoot a face in a crowd and how to train your eye to observe and capture the unexpected. The Street Photographer's Manual shows you that being a street photographer is partly about looking for luck. But luck requires inspiration--and that is where this book is indispensable. ...Show more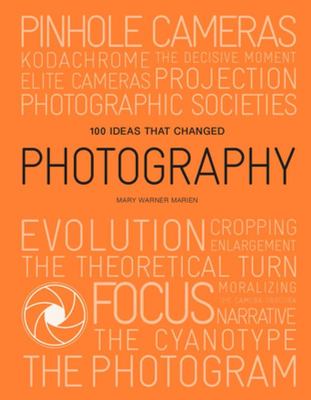 $29.99
AUD
Category: Photography | Series: Pocket Editions Ser.
This compelling book chronicles the most influential ideas that have shaped photography from the invention of the daguerreotype in the early 19th century up to the digital revolution and beyond. Entertaining and intelligent, it provides a fascinating resource to dip into.   Arranged in a broadly chron ological order to show the development of photography, the ideas that comprise the book include innovative concepts, cultural and social incidents, technologies, and movements. Each idea is presented through lively text and arresting visuals, and explores when the idea first evolved and its subsequent impact on photography.   ...Show more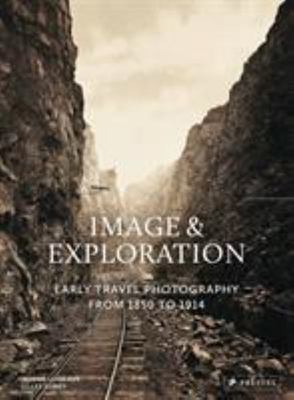 $110.00
AUD
Category: Photography
Rediscover the world through some of the earliest travel photographs ever taken in this unrivaled collection of images that capture the excitement of travel and chart the evolution of photography. In the second half of the 19th century, unprecedented advances in technology resulted in the collision of t ravel and photography. Explorers were able to document their journeys, hauling enormous amounts of equipment over arduous terrain. The results were breathtaking. This collection of photographs takes readers on a historic global tour that includes five continents and offers a visible record of worlds long-since vanished. Beginning in North Africa amid the pyramids and along the Nile, this book takes readers down through the Sahara to South Africa via Cameroon, Ethiopia, and Zanzibar. The journey continues from South to North America, capturing images of the tribes near Cape Horn in Patagonia, an expedition down the Amazon River, the Panama Canal, Yellowstone Park, trains in New York City, and the Inuit tribes of Canada. The journey across Europe goes from Cologne Cathedral, over the Alps, down to Naples, via the Balkans through to the Ottoman Empire. The book concludes with images from Persia to Mongolia, along with Japan, India, Java, and ending in Australia. The 230 mostly duotone images include the works of William Henry Jackson, Felice Beato, Timothy O'Sullivan, Linnaeus Tripe, Samuel Bourne, and many others. Accompanied by expert commentary, these images shed invaluable light on the ways Western societies confronted and reimagined the world beyond their borders. ...Show more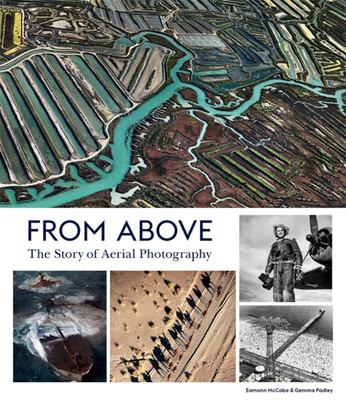 $80.00
AUD
Category: Photography
Since the birth of photography, photographers have been taking images of the earth from the air-with spectacular visual results. Celebrating over 150 years of these incredible images, this book tells the fascinating story of how these pictures were created, the technologies that have made them possible, and the photographers that have propelled image-taking to bold new heights. Taking advantage of the amazing sense of perspective that aerial photography offers, this incredible collection of images also offers a unique overview of the events, challenges, and changes of the past 150 years of human history. ...Show more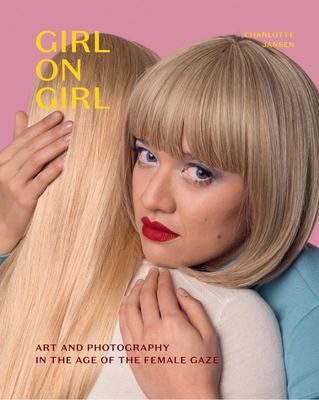 $35.00
AUD
Category: Photography
A new generation of women is taking the art world-online and offline-by storm. In an image-obsessed culture saturated with social media, these 40 artists are using photography and the female gaze to redefine the fields of fashion, art, advertising, and photojournalism, making a profound impact on our vi sual world. ...Show more
$49.99
AUD
Category: Photography | Reading Level: very good
A landmark biography of a singular and important Australian photographer, Olive Cotton, by an award-winning writer - beautifully written and deeply moving. Olive Cotton was one of Australia's pioneering modernist photographers, whose significant talent was recognised as equal to her first husband, the f amous photographer Max Dupain. Together, Olive and Max were an Australian version of Frida Kahlo and Diego Rivera or Ray and Charles Eames, and the photographic work they produced in the 1930s and early 1940s was bold, distinctive and quintessentially Australian. But in the mid-1940s Olive divorced Max, leaving Sydney to live with her second husband, Ross McInerney, and raise their two children in a tent on a farm near Cowra - later moving to a cottage that had no running water, electricity or telephone for many years. Famously quiet, yet stubbornly determined, Olive continued her photography despite these challenges and the lack of a dark room. But away from the public eye, her work was almost forgotten until a landmark exhibition in Sydney in 1985 shot her back to fame, followed by a major retrospective at the Art Gallery of New South Wales in 2000, ensuring her reputation as one of the country's greatest photographers. Intriguing, moving and powerful, this is Olive's story, but it is also a compelling story of women and creativity - and about what it means for an artist to try to balance the competing demands of their art, work, marriage, children and family. ...Show more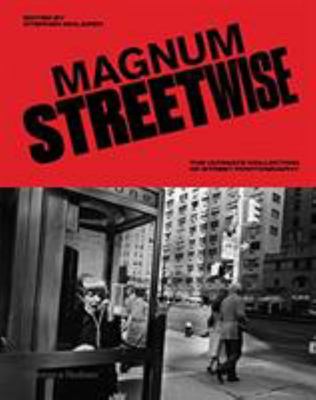 Magnum Streetwise
by Magnum Photos Staff, Stephen McLaren (editor)
$55.00
AUD
Category: Photography
Ambitious in scope, democratic in nature, Magnum Streetwise is an unmissable tour through the photographs and practices that have helped define what street photography is and can be. Magnum photographers such as Henri Cartier-Bresson pioneered 'modern' concepts of street photography before the term was even coined. But their influence is far from historic. A rich seam of street photography runs through the heart of Magnum to this day, both in the work of recognized masters of street photography - such as Erwitt, Parr, Gilden and Kalvar - and of those who might not even consider themselves street photographers; a continued influence that has not gone unnoticed among the current generation of budding street photographers and fans. Magnum Streetwise is a true visual feast, interleaving insightful texts and anecdotes within an intuitive blend of photographer- and theme-based portfolios, exploring not only the work of outstanding photographers, but how common subject matter (places of leisure, marketplaces, travel) and locations (Paris, New York, Tokyo) have been addressed, conceptually and practically, across the agency and through the ages. Magnum Streetwise is an essential addition to the bibliography of street photography, showcasing hidden gems alongside many of the genre's most famous images. ...Show more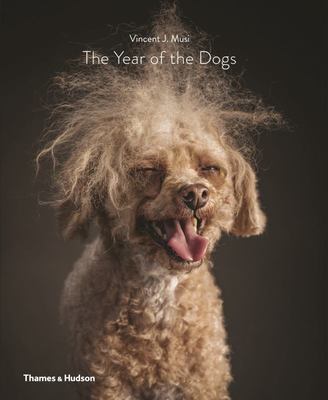 $45.00
AUD
Category: Photography
As a National Geographic photographer, Vince Musi travelled the world to photograph lions, tigers and bears. All that changed when his son turned sixteen - he decided to try something different; to spend some quality time at home and open a hometown studio to photograph dogs. From a farting bulldog to an opera-loving labrador, Musi chronicles the personalities of everyday dogs in words and photographs. His stunning portraits are matched with witty 'dogographies' and a comic blend of Vince's own personal stories - from girl-next-door crushes to professional failures - from his wildly popular Instagram feed. Now, for the first time, The Year of the Dogs brings together this eccentric cast of characters in one volume, doggone guaranteed to put a smile on the face of anyone who loves animals. ...Show more
$99.99
AUD
Category: Photography
The iconic Bill Cunningham was known for wearing a blue work jacket and riding a bicycle around New York City as he captured cutting-edge street style (before street style was even a thing). He took pictures for The New York Times from 1978 until his death in 2016 and wrote the beloved columns "On the S treet" and "Evening Hours," which began in 1989. This book will be an oversized collection of Bill's hallowed photography--a mixture of published and unpublished--organized by decade with essays by and about Bill's muses and subjects like Anna Wintour, Cathy Horyn, Vanessa Friedman, and Ruth La Ferla. Every fashion lover and fashionista--from NYC and beyond--will have to add this book to their collection. ...Show more