$26.95
AUD
Category: Science
In Warped Passages one of the world's most exciting scientists gives us a glimpse into our future. Incredibly readable - and illustrated throughout - it allows the general reader to understand the questions that scientists are dealing with at the frontiers of research today. Lisa Randall allows the read er to understand the kind of problems that extra dimensions might solve and the kind of speculation that is needed even to imagine them. She also gives an introduction to developments in early twentieth century physics, particle physics and string theory and addresses current debates about relativity, quantum mechanics and gravity - and she describes the questions that are still to be solved. First published 2005. ...Show more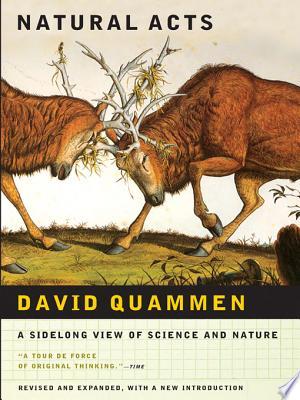 $27.95
AUD
Category: Science
'Lively writing about science and nature depends less on the offering of good answers, I think, than on the offering of good questions,' said David Quammen in the original introduction to "Natural Acts". For more than two decades, he has stuck to that credo. In this updated version of his first essay co llection, Quammen's lively curiosity leads him from New Mexico to Romania, from the Congo to the Amazon, asking questions about mosquitoes, dinosaurs and cloning among other subjects. This revised and expanded edition returns to print Quammen's best-loved "Natural Acts" columns, which first appeared in "Outside" magazine in the early 1980s, and includes recent pieces such as "Planet of Weeds", an influential Harper's cover story. The new "Natural Acts" is an eye-opening journey that will please both Quammen fans and newcomers to his work. ...Show more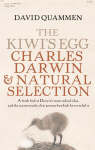 $49.95
AUD
Category: Science
Evolution, during the early nineteenth century, was an idea in the air. Other thinkers had suggested it, but no one had proposed a cogent explanation for HOW evolution occurs. Then, in September 1838, a young Englishman named Charles Darwin hit upon the idea that 'natural selection' among competing indi viduals would lead to wondrous adaptations and species diversity. Twenty-one years passed between that epiphany and publication of On the Origin of Species. The human drama and scientific basis of Darwin's twenty-one-year delay constitute a fascinating, tangled tale that elucidates the character of a cautious naturalist who initiated an intellectual revolution. ...Show more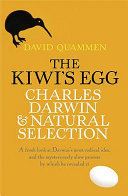 $24.99
AUD
Category: Science
Evolution, during the early nineteenth century, was an idea in the air. Other thinkers had suggested it, but no one had proposed a cogent explanation for HOW evolution occurs. Then, in September 1838, a young Englishman named Charles Darwin hit upon the idea that 'natural selection' among competing indi viduals would lead to wondrous adaptations and species diversity. Twenty-one years passed between that epiphany and publication of On the Origin of Species. The human drama and scientific basis of Darwin's twenty-one-year delay constitute a fascinating, tangled tale that elucidates the character of a cautious naturalist who initiated an intellectual revolution. The Kiwi's Egg is a book for everyone who has ever wondered about who this man was and what he said. Drawing from Darwin's secret 'transmutation' notebooks and his personal letters, David Quammen has sketched a vivid life portrait of the man whose work never ceases to be controversial. ...Show more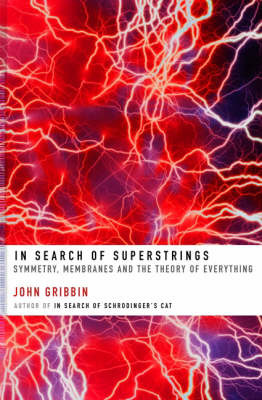 $24.99
AUD
Category: Science
Since Einstein's time, a "theory of everything" - one coherent mathematical model that would encompass all the forces and particles of nature - has become the Holy Grail of physics, and its pursuit has resulted in some of the most extraordinary ideas in the history of science. One of the world's foremos t popular science authors, John Gribbin provides a brief, succinct, accessible overview of the hundred-year saga of particle physics, explaining everything from the basics (how subatomic particles work) to the cutting edge research that has produced dazzling new models of the universe, among them the radical theories of "superstrings" - the hypothesis that particles are loops of vibrating "string" - and "supersymmetry." ...Show more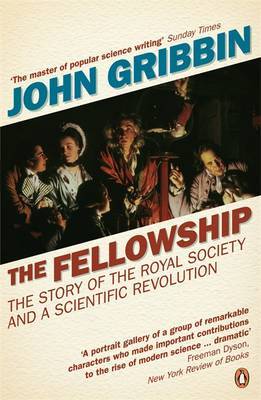 $26.95
AUD
Category: Science
From the bestselling author of "Science: A History" comes the enthralling story of a revolution that shook the world. Seventeenth-century England was racked by civil war, plague and fire; a world ruled by superstition and ignorance. A series of meetings of natural philosophers' in Oxford and London saw the beginning of a new method of thinking based on proof and experiment. John Gribbin's gripping, colourful account of this unparalleled time of discovery explores the impact of the Royal Society, culminating with Isaac Newton's revolutionary description of the universe and Edmund Halley's prediction of the return of a comet in 1759. This compelling book shows the triumph not as the work of one isolated genius, but of a Fellowship. ...Show more
$48.00
AUD
Category: Science
What is Knowledge? Where does it come from? Can we know anything at all? This lucid and engaging introduction grapples with these central questions in the theory of knowledge, offering a clear, non-partisan view of the main themes of epistemology including recent developments such as virture epistemolog y and contextualism. Duncan Pritchard discusses both traditional issues and contemporary ideas in thirteen easily digestible sections which include: the value of knowledge; the structure of knowledge; virtues and faculties; perception; testimony and memory; induction; and scepticism. "What is this thing called knowledge?" contains many helpful student-friendly features. Each chapter concludes with a useful summary of the main ideas discussed, study questions, annotated further reading, and a guide to web resources. Text-boxes provide bite-sized summaries of key concepts and major philosophers, and clear and interesting examples are used throughout, whilst a helpful glossary explains important terms. This is an ideal first textbook in the theory of knowledge for undergraduates taking a first course in philosophy. ...Show more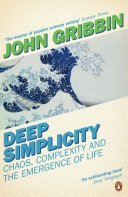 $24.95
AUD
Category: Science | Series: Penguin Press Science Ser.
In this brilliantly enlightening book John Gribbin, the man who made quantum theory clear with In Search of Schrodinger's Cat shows that complexity is simple, and explains how life has emerged from simple systems. Deep Simplicity is the first book to synthesize all the various ideas about chaos and comp lexity - from the butterfly effect to the intriguing concept of Gaia. It reveals that at the root of even what seems to be the most random behaviour there are actually simple laws of cause and effect - essentially the same ones discovered by Newton 300 years ago. But the sensitive way in which systems respond to those basic laws, combined with feedback, can explain why, for example, just one vehicle braking on a motorway can cause a traffic jam; how a tiny genetic mutation or environmental change may makea species develop in a wholly different way; or why wild weather fluctuations can result from a slight change in atmospheric pressure. It can even explain people, the most complex systems of all, showing how we evolved from the most widely available raw materials in the Universe. ...Show more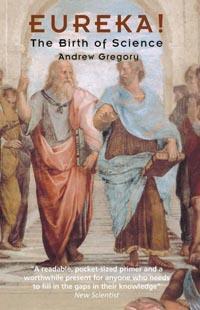 Eureka!
by Andrew Gregory (Department of Science and Technology Studies, University College London)
$18.95
AUD
Category: Science
Science began with the Greeks. Medicine, Anatomy, Astronomy, Mathematics and Cosmology were all invented in their world. Plato, Aristotle, Pythagoras, Archimedes and Hippocrates were amongst its stars, master architects all of the modern as well as the ancient. Today science is a familiar language, and commands authority. But it is remarkable that humans ever developed a 'scientific' attitude to the natural world - it happened only once and it happened in Greece. The Greeks' predecessors observed the heavens, but deduced little in the way of theory. Their description of the world used poetry and mythology; disease, for example, was punishment from the gods and the cure was piety. For Hippocrates and his followers, by contrast, disease had physical causes and was treatable by physical means. The notion of the atom - cornerstone of contemporary physics - was a Greek one. Andrew Gregory unravels the genesis of science in this fascinating exploration of the origins of Western civilisation, and our desire for a rational, legitimating system of the world. ...Show more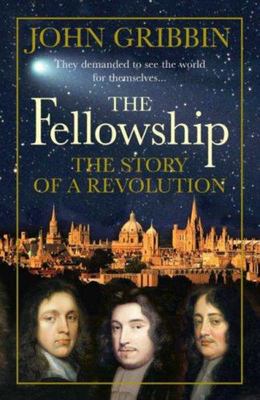 $59.95
AUD
Category: Science | Series: Allen Lane Science S.
John Gribbin, bestselling author of In Search of Schrodinger's Cat, explores the defining decades of the seventeenth century's scientific revolution, when the Royal Society established what became the 'scientific method', a way of doing and communicating science that set the tone for the three and a hal f centuries that followed. In The Fellowship he describes the origins of the Royal Society, which grew out of meetings held in Oxford during the Civil War, and latterly in London, among natural philosophers, especially through the efforts of three men: William Gilbert, Francis Bacon, and William Harvey. The extraordinary return in 1759 of a comet that, on the basis of Newton's theory of gravity, had been predicted by Edmond Halley, marked the triumph of this scientific revolution. ...Show more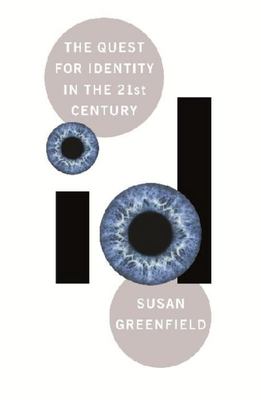 $35.00
AUD
Category: Science
Our individuality is under attack as never before. Two huge new forces - technological advances and the rise in fundamentalism - are in their different ways combining to threaten our control of our minds and so the whole way our society functions. We have never more urgently needed to look at what we wa nt for ourselves as individuals - for our children, and for our future society. This book will draw on the latest findings in neuroscience to show how far we are (and can be) in control of the development of our brains and minds - and the actions we need to take now both to safeguard our individuality and to find the fulfilment which our current unfettered materialism cannot provide. All this inevitably poses many questions about human nature, our past, what makes us individual, the connection between the brain and the mind, what a society of fulfilled individuals would actually mean . . . all of which this book will attempt to answer. ...Show more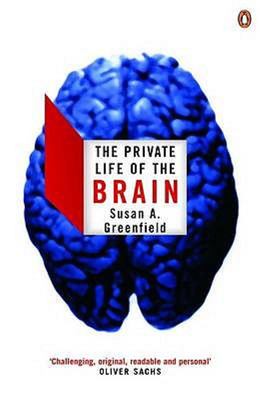 $24.95
AUD
Category: Science | Series: Penguin Press Science Ser.
An explanation of the various mysteries of pleasure in the workings of the mind. The book shows how different experiences give rise to similar sensations in the mind - such as sport, raves, or orgasm; explores the workings of recreational drugs; and explains the neurological character of pleasure. Pa perback (B-Format) ...Show more