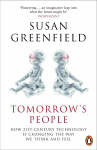 $26.95
AUD
Category: Science
How 21st-century technology is changing the way we think and feel Welcome to the future: a hedonistic paradise of smart drugs and virtual relationships, where computers fulfil our every fantasy, food is perfected and 'home' is a blur of artificial colours, images and sounds. Where synthetic implants detect illness in our bodies, silicon chips modify our brains and even our characters are genetically shaped before birth. What will this mean for human natureA Acclaimed neuroscientist Susan Greenfield shows that everything we take for granted about ourselves – imagination, individuality, memory, love, free will – could soon become lost forever. Only by harnessing technology in a humane way, she argues, can we preserve our unique sense of self and hold on to what makes us who we are. ...Show more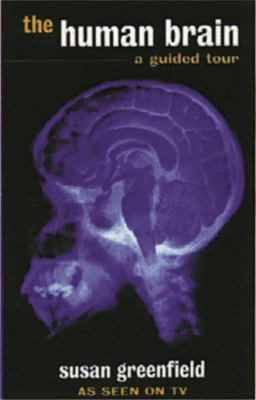 $24.99
AUD
Category: Science | Series: Science Masters Ser.
Locked away remote from the rest of the body in its own custom-built casing of skull bone, with no intrinsic moving parts, the human brain remains a tantalising mystery. But now, more than ever before, we have the expertise to tackle this mystery - the last 20 years have seen astounding progress in brai n research. Susan Greenfield begins by exploring the roles of different regions of the brain. She then switches to the opposite direction and examines how certain functions, such as movement and vision, are accommodated in the brain. She describes how a brain is made from a single fertilized egg, and the fate of the brain is traced through life as we see how it constantly changes as a result of experience to provide the essence of a unique individual. A bite-sized science classic, read by Fiona Shaw (p) 1997 Orion Publishing Group ...Show more
$12.99
AUD
Category: Science | Series: Popular Penguins Ser.
Brian Greene's The Fabric of the Cosmosis an astonishing grand tour of the universe and the best layman's guide to current thinking on 'how everything works'. This rollercoaster ride explores the mysteries of space and time; asks questions about the nature of reality, dark matter, space warps and wiggle s; and will fundamentally alter the perceptions of anyone that's looked up at the stars and asked themselves- what's it all about? ...Show more
$24.95
AUD
Category: Science
A startling book that will change the way you think about animals ... and autism Animals in Translation is the culmination of Temple Grandin's extraordinary life's work, drawing upon the latest research, her distinguished career as an animal scientist and her own experience of being autistic. With co-au thor Catherine Johnson, Grandin argues that while 'normal people' convert experience into words and abstractions, animals and autistics process the world as sensory information - specific pictures, sights and sounds. This difference is the key to understanding how animals see, think and feel. As much a revelation about life with autism as it is about life with animals, Animals in Translation explores pain, fear, aggression, love, friendship, communication and learning in a startling book that will change the way you think about animals. ...Show more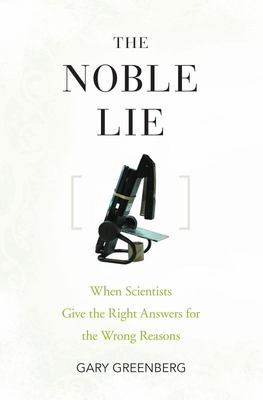 $34.95
AUD
Category: Science
In 1992, psychologist Charles W. Socarides founded the National Association of Research and Therapy of Homosexuality (NARTH), to help gay men and lesbians become straight through counseling and religious-based therapy. Though the organization has avoided taking political stands against homosexuality, it 's advertising of triumphant individuals that have become heterosexual stir heated controversy. Implying that gay people ought to becomes straight understandably outrages gay activists. The problem, however, with arguing that people are born gay and will always be that way doesn't have any scientific basis.You can think that homosexuality is okay, or not okay, but you can rest assured there will never be a blood test for it. Science has made great strides in recent decades, laying to rest old arguments and myths. But have we come to expect too much from science, asking it to answer every imaginable question, even moral ones? In "The Noble Lie", controversial science writer argues that scientists feel compelled to provide answers to the questions they're asked, even if they're not quite true, like when life begins or ends. (The facts Roe v. ...Show more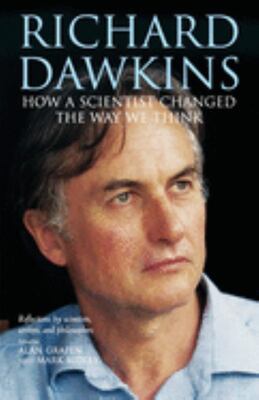 $26.95
AUD
Category: Science
This sparkling collection explores the impact of Richard Dawkins as scientist, rationalist, and one of the most important thinkers alive today. Specially commissioned pieces by leading figures in science, philosophy, literature, and the media, such as Daniel C. Dennett, Matt Ridley, Steven Pinker, Phili p Pullman, and the Bishop of Oxford, highlight the breadth and range of Dawkins' influence on modern science and culture, from the gene's eye view of evolution to his energetic engagement in public debates on science, rationalism, and religion. The volume includes personal reminiscences and critical debate as well as accessible discussions of science - it provides a stimulating tribute to a remarkable intellectual. ...Show more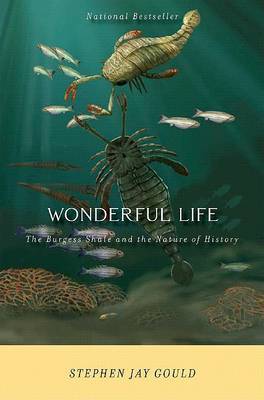 $24.50
AUD
Category: Science
High in the Canadian Rockies is a small limestone quarry formed 530 million years ago called the Burgess Shale. It hold the remains of an ancient sea where dozens of strange creatures lived a forgotten corner of evolution preserved in awesome detail. In this book Stephen Jay Gould explores what the Burg ess Shale tells us about evolution and the nature of history. ...Show more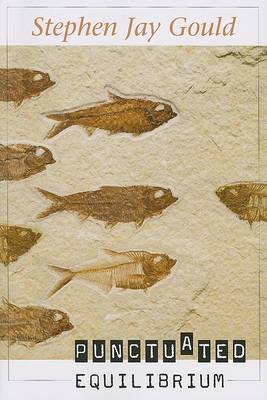 $37.95
AUD
Category: Science
In 1972, Stephen Jay Gould took the scientific world by storm with his paper on punctuated equilibrium, written with Niles Eldredge. Challenging a core assumption of Darwin's theory of evolution, it launched the career of one of the most influential evolutionary biologists of our time - perhaps the best known since Darwin. Now, 35 years later, and five years after his untimely death, "Punctuated Equilibrium" (originally published as the central chapter of Gould's masterwork, "The Structure of Evolutionary Theory") offers his only book-length testament on an idea he fiercely promoted, repeatedly refined, and tirelessly defended. "Punctuated equilibrium" holds that the great majority of species originate in geological moments (punctuations) and persist in stasis. The idea was hotly debated because it forced biologists to rethink entrenched ideas about evolutionary patterns and processes. But, as Gould shows here in his typically exhaustive coverage, the idea has become the foundation of a new view of hierarchical selection and macroevolution. ...Show more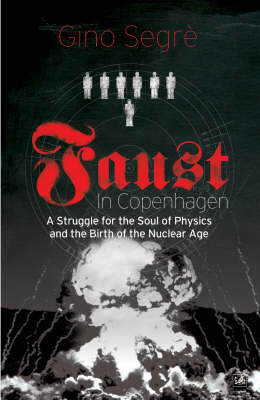 $39.95
AUD
Category: Science
In April 1932, about forty mostly young scientists attended Niels Bohr's Copenhagen Institute for their week-long once-a-year freewheeling physics conference. For many, it would come to represent the last gathering where they were able to conduct such discussions in the spirit of camaraderie and in a mi lieu that felt safe. There was much talk that April about new findings, about their careers and about political events in their own countries, but the core of their discourse was physics. The neutron had been discovered two months before the meeting and the first experimentally induced nuclear transmutation had been achieved just the week before they gathered in Copenhagen. The era of nuclear physics, of nuclear power, of big science and of large-scale experiments had begun. The events of 1932 would change the direction of their research and of their lives.These discoveries also brought with them the first glimmerings of the nuclear weapons that would move physicists into the arena of international power struggles. "Faust in Copenhagen" centres on the lives and careers of seven physicists. ...Show more
$29.99
AUD
Category: Science
"**WINNER OF THE PULITZER PRIZE**b>/b>Over One Million Copies SoldWhy has human history unfolded so differently across the globe? Jared Diamond puts the case that geography and biogeography, not race, moulded the contrasting fates of Europeans, Asians, Native Americans, sub-Saharan Africans, and a boriginal Australians. An ambitious synthesis of history, biology, ecology and linguistics, Guns, Germs and Steelis a ground-breaking and humane work of popular science." ...Show more
$22.99
AUD
Category: Science
This is a stunningly well-written account of the life of a surgeon: what it is like to cut into people's bodies and the terrifying - literally life and death - decisions that have to be made. There are accounts of operations that go wrong; of doctors who go to the bad; why autopsies are necessary; what it feels like to insert your knife into someone. ...Show more