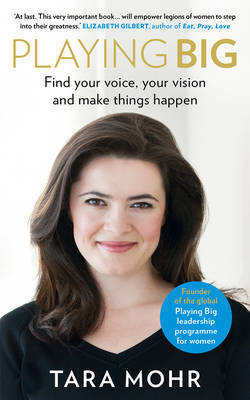 $35.00
AUD
Category: Self Published
"At last. At last this very important book has been written...It will empower legions of women to step into their greatness." (Elizabeth Gilbert, author of Eat, Pray, Love). "One of the most important books in my life. If you want to achieve anything, or simply be less stressed, this book will help you do it. In it you will find your voice, your ability, your self-confidence and perhaps even your mission in life. Buy it. Pass it on." (Shirley Conran). This is the groundbreaking book that gives every woman the practical skills they need to begin PLAYING BIG. Five years ago, Tara Mohr began to see a pattern in her work as an expert in leadership: women with tremendous talent, ideas and aspiration were not recognising their own brilliance. They felt that they were 'playing small' in their lives and careers and wanted to 'play bigger', but didn't know how. And so Tara devised a step-by-step programme for playing big from the inside out: this book is the result. Many women are aware of the changes they need to make to be more successful, but they don't know how to become that more confident woman they'd like to be. Playing Big provides real, practical tools to help women trust their instincts; identify and pursue their callings; become their own mentor; and take bold action to make their ideas a reality. Not everyone wants to be a CEO, but every woman - whether a graduate, manager, volunteer, creative, stay-at-home mum or an entrepreneur - aspires to something: more influence at work or fulfilment at home; more opportunities to share their voice; more certainty in their vision. Tara has already helped thousands of women across the world to play bigger according to what 'playing big' truly means to them. And when women play big, we make things happen. ...Show more
$35.00
AUD
Category: Self Published
Schmattes is a unique history of Melbourne fashion which evokes the social mood of the times. Spanning four generations, it reveals human stories, the dreams and desires which drove some of Australia's early fashion entreprenuers to create and achieve.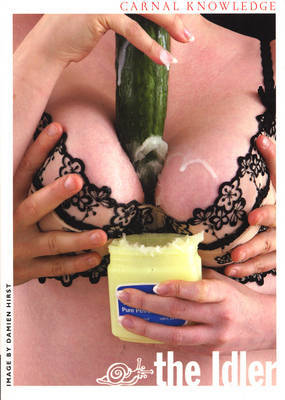 $32.95
AUD
Category: Self Published
Negating the prevailing concepts that promote sex as a hard work, this book attempts to bring the playfulness back. It features a cover from Damien Hirst and an interview with Esther Perel. It also contains comments from Michael Bywater, Neil Boorman, Jay Griffiths, Sarah Janes, and Nicholas Lezard.
Items per page:
1 - 6 of 6