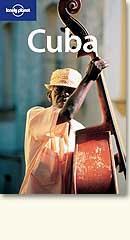 $37.95
AUD
Category: Travel | Series: Lonely Planet Country Guide
Sun-drenched beaches, classic cars, legendary music and world-class cigars - Cuba is an island paradise unlike any other. Revel in Havana's heated nightlife, cool off in the parks and plazas of Holgu?n and be inspired by rousing revolutionary monuments everywhere. Connect with the real Cuba using our un paralleled guide to this complex and fascinating island. Better than ever! We?ve reinvented this guidebook with all new highlights & planning sections, customized itineraries, a dedicated food & drink chapter, cross referenced maps, and a practical directory. find your way - loads of detailed maps, more than any other guide to the islandget below the surface - informed and insightful features on history, culture and contemporary lifeescape the crowds - insider tips from our Cuba expert point you to the island's best-kept secretsrest easy - opinionated reviews on the best lodging options for all budgets, from casas particulares to high-end resortstalk the talk - our easy-to-use Spanish guide keeps you street-smart and clued-in ...Show more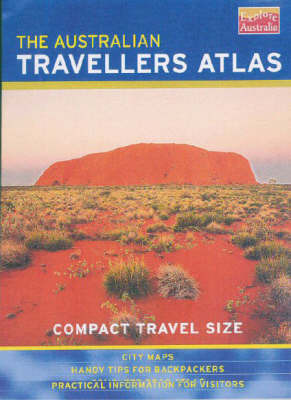 $12.95
AUD
Category: Travel
Available in a compact travel size, "The Australian Travellers Atlas" features city maps, handy tips for backpackers and practical information for visitors.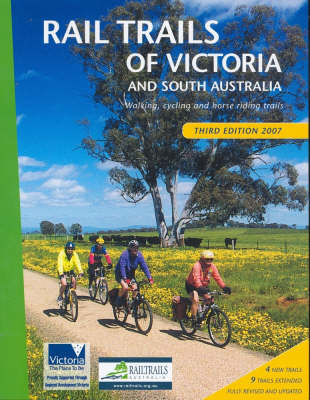 $37.50
AUD
Category: Travel
This book is your indispensable guide and companion to Victoria and South Australia's rail trails. It features easy-to-follow route notes and maps, railway and natural history, and tips to help you plan and enjoy your walk or ride. Written by people who know and love rail trails, it's all you need for a day trip, a weekend adventure or a week-long expedition exploring trails! The guide describes 26 rail trails in Victoria and three in South Australia, and features: * a quick summary of each trail to help you plan your visit * detailed descriptions * historical notes describing the area where the trail runs and the part that railways played in its development * full colour scale maps showing road crossings, facilities and trail features * gradient profiles so you know in advance where the hills are * current and historical photographs 2013 update section - Includes new Goulburn River and Port Fairy rail trails ...Show more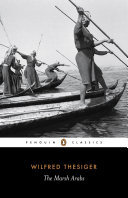 $27.99
AUD
Category: Travel | Series: Penguin Classics Ser.
During the years he spent among the Marsh Arabs of southern Iraq Wilfred Thesiger came to understand, admire and share a way of life that had endured for many centuries. Travelling from village to village by canoe, he won acceptance by dispensing medicines and treating the sick. In this account of his t ime there he pays tribute to the hospitality, loyalty, courage and endurance of the people, describes their impressive reed houses, the waterways and lakes teeming with wildlife, the herding of buffalo and hunting of wild boar, moments of tragedy and moments of pure comedy, all in vivid, engaging detail. Untouched by the modern world until recently, these independent people, their way of life and their surroundings have suffered widespread destruction under the regime of Saddam Hussein. Wilfred Thesiger's magnificent account of his time spent among them is a moving testament to their now threatened culture and the landscape they inhabit. ...Show more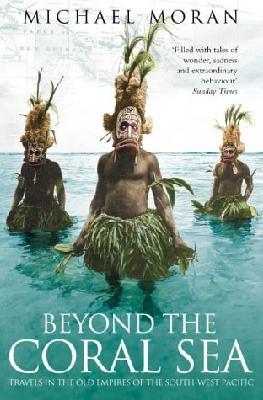 $24.95
AUD
Category: Travel
East of Java, west of Tahiti and north of the Cape York peninsula of Australia lie the unknown paradise islands of the Coral, Solomon and Bismarck Seas. They were perhaps the last inhabited place on earth to be explored by Europeans, and even today many remain largely unspoilt, despite the former presen ce of German, British and even Australian colonial rulers.Michael Moran, a veteran traveller, begins his journey on the island of Samarai, historic gateway to the old British Protectorate, as the guest of the benign grandson of a cannibal. He explores the former capitals of German New Guinea and headquarters of the disastrous New Guinea Compagnie, its administrators decimated by malaria and murder. He travels along the inaccessible Rai Coast through the Archipelago of Contented Men, following in the footsteps of the great Russian explorer ...Show more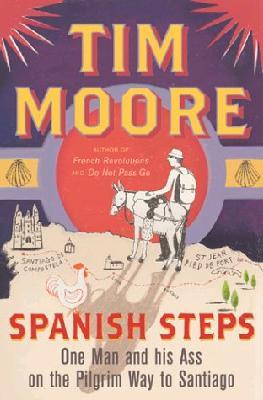 $32.95
AUD
Category: Travel
SPANISH STEPS recounts Tim Moore's pilgrimage along the ancient five-hundred-mile route from St Jean Pied-de-Port on the French side of the Pyrenees to the cathedral at Santiago de Compostela in Spain, housing the remains of Spain's patron saint. His companion on the walk is a donkey called Shinto. Tim Moore derives bounteous amusement from his peculiar fellow travellers, an assortment of devout Christian pilgrims, new-age mystics and people looking for a cheap, boozy outdoor holiday. He also muses on pilgrims past, an illustrious crowd including Charlemagne, St Francis of Assisi and Chaucer's Wife of Bath. Tim Moore himself is untroubled by any religious belief, does not speak a word of Spanish and knows nothing about donkeys. But armed with the Codex Calixtinus, a twelfth-century handbook to the route and expert advice on donkey management from Robert Louis Stevenson, he sets out to master this most intransigent of beasts and to excise the cancer of cynicism from the dark heart of his sceptical soul. Hilarious and utterly original, SPANISH STEPS is an ideal balance of travel, anecdote and dry wit. ...Show more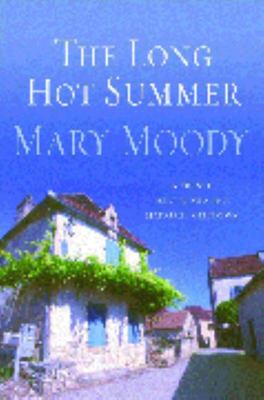 $30.00
AUD
Category: Travel
A French heatwave and a marriage meltdown.In the European summer of 2003 a deadly heat wave strikes France. To Mary Moody, living in her rural village in the south-west of France, it seems that the weather is merely imitating the stifling heat of her own relationships. Her marriage, already under strain from the freedoms of her new life in France and the revelation of an affair, now reaches breaking point.At the heart of The Long Hot Summer lie Mary's two conflicting passions: for her newfound independence; and for the love of her husband and family in Australia. Confrontation and heartache are inevitable, yet both sides of her life are still capable of producing enormous joy and excitement. Can new needs exist alongside old loves?Mary Moody's two previous books, Au Revoir and Last Tango in Toulouse have become national bestsellers and made her one of the best-known and best-loved writers in Australia. With all the warmth and candour we've come to expect, The Long Hot Summer explores the minefield of relationships and changing desires, set against the beautiful backdrop of rural France. ...Show more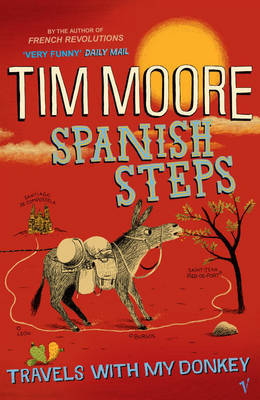 $24.95
AUD
Category: Travel
Being larger than a cat, the donkey is the kind of animal Tim Moore is slightly scared of. Yet intrigued by epic accounts of a pilgrimage undertaken by one in three medieval Europeans, and committed to historical authenticity, he finds himself leading a Pyrenean ass named Shinto into Spain, headed for S antiago de Compostela. Over 500 miles of extreme weather and agonising bestial sloth, it becomes memorably apparent that for the multinational band of eccentrics who keep the Santiagan flame alive, the pilgrimage has evolved from a purely devotional undertaking into a mobile therapist's couch. Ludicrous, heart-warming and improbably inspirational, Spanish Steps is the story of what happens when a rather silly man tries to walk all the way across a very large country, with a very large animal who doesn't really want to. ...Show more
$24.95
AUD
Category: Travel
Peter Moore is back to what he does best. Indulging his heart's desire, alone, and on the road! Women wanted him. Men wanted to be him. And one hot summer he roamed the Italian seaside breaking hearts throughout Sardinia, Sicily and along the Amalfi coast. Racy, loud and an incorrigible show-off, he was the epitome of Italian machismo. He showed Peter, his less flamboyant companion, another side of Italy tourists rarely see. His name was Marcello and like Sophia from Vroom With a View he was a Vespa. A Vespa the same shade of orange as Donatella Versace. Two years after riding from Milan to Rome in search of la dolce vita, Peter Moore's life has changed dramatically. He has married Sally and she is pregnant with their first child. With fatherhood only five months away Peter reacted the way some men facing nappies and travel systems do, he panicked. But man, Peter sure found an understanding wife. Sally gave him the opportunity to go off, just once more, to be irresponsible. For Peter this was a wild, final, two-stroke powered fling - with permission - through some of the most beautiful coastal scenery in the world on a Vespa with white go-fast stripes that brought a smile to peoples' faces everywhere it went. From the wild, untouched corners of Sardinia and Sicily to the faded fifties glamour of the Amalfi coast, it is a journey that reveals Italy's obsession with the sea - and getting a great tan. Like Vroom With a View this is another laugh-out-loud whilst grinding your teeth with jealousy travel memoir and they can sell its go-fast stripes off. ...Show more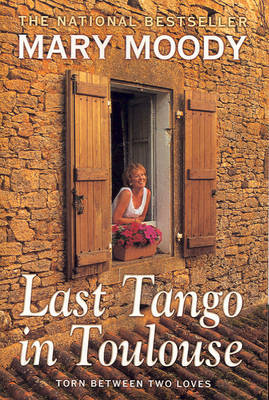 $25.00
AUD
Category: Travel
The year of her fiftieth birthday, gardening writer Mary Moody ran away from home, family and work for six months to live in a remote French village. Her book about these experiences, 'Au Revoir', struck a chord with tens of thousands of readers. Yet those experiences were to mark a beginning rathe r than an end. They were six months that turned the rest of her life upside down. Amid these dramatic mid-life changes Mary found herself grappling with some intense emotional situations including the rediscovery of a sister not seen by the family for nearly fifty years and a romantic entanglement which almost ended her marriage. 'Last Tango In Toulouse' is Mary's compelling account of these changes in her life. Written with humour, warmth and passion, and an often searing honesty, it shows that life really can begin again at 50. ...Show more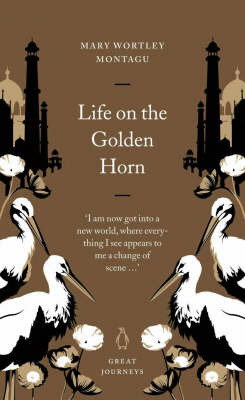 $12.95
AUD
Category: Travel | Series: Penguin Great Journeys
Travelling through the wartorn Balkans with her husband on what proved to be a wholly useless diplomatic mission to Constantinople, Mary Wortley Montagu (1689-1762) left a vivid, informative, clever account of her adventures in the mysterious, sophisticated culture of Ottoman palaces, bathing places and courts which - even as her husband's career was falling apart - she could not have enjoyed more. "Great Journeys" allows readers to travel both around the planet and back through the centuries - but also back into ideas and worlds frightening, ruthless and cruel in different ways from our own. Few reading experiences can begin to match that of engaging with writers who saw astounding things: Great civilisations, walls of ice, violent and implacable jungles, deserts and mountains, multitudes of birds and flowers new to science. Reading these books is to see the world afresh, to rediscover a time when many cultures were quite strange to each other, where legends and stories were treated as facts and in which so much was still to be discovered. ...Show more