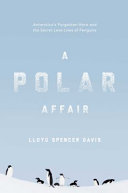 $32.99
AUD
Category: Travel
A captivating blend of true adventure and natural history by one of today's leading penguin experts and Antarctic explorers George Murray Levick was the physician on Robert Falcon Scott's tragic Antarctic expedition of 1910. Marooned for an Antarctic winter, Levick passed the time by becoming the first man to study penguins up close. His findings were so shocking to Victorian morals that they were quickly suppressed and seemingly lost to history. A century later, Lloyd Spencer Davis rediscovers Levick and his findings during the course of his own scientific adventures in Antarctica. Levick's long-suppressed manuscript reveals not only an incredible survival story, but one that will change our understanding of an entire species. A Polar Affair reveals the last untold tale from the Heroic Age of Antarctic Exploration. It is perhaps the greatest of all of those stories--but why was it hidden to begin with? The ever-fascinating and charming penguin holds the key. Moving deftly between both Levick's and Davis's explorations, observations, and comparisons in biology over the course of a century, A Polar Affair reveals cutting-edge findings about ornithology, in which the sex lives of penguins are the jumping-off point for major new insights into the underpinnings of evolutionary biology itself. ...Show more
$35.00
AUD
Category: Travel
'A volume in which rich and unexpected seams of precious materials await discovery' Guardian Three hundred years of wanderlust are captured in this collection as women travel for peril or pleasure, whether to gaze into Persian gardens or imbibe the French countryside, to challenge the fierce Sahara or c limb an impossible mountain. The extraordinary women in this collection are observers of the world in which they wander; their prose rich in description, remarkable in detail. Mary McCarthy conveys the vitality of Florence while Willa Cather's essay on Lavandou foreshadows her descriptions of the French countryside in later novels. Others are more active participants in the culture they are visiting, such as Leila Philip, as she harvests rice with Japanese women. Whether it is curiosity about the world, a thirst for adventure or escape from personal tragedy, all of these women are united in that they approached their journeys with wit, intelligence, compassion and empathy for the lives of those they encountered along the way. Also includes writing by Willa Cather, Joan Didion, Vita Sackville-West, M. F. K Fisher, Christina Dodwell and more. ...Show more
$29.99
AUD
Category: Travel | Series: City Ser.
Razed to the ground four times in its short history, the city of Darwin, Australia, has picked itself up out of the debris to not only rebuild but grow. Darwin has known catastrophes and resurrections; it has endured misconceived projects and birthed visionaries. To write about her home town, Tess Lea w aded knee-deep in memories of the city, including those of her family and her own. The story begins in 1974, when Cyclone Tracy shattered Darwin, and Lea was a little girl. Then it takes us back to the wild times of early settlement, explores the backstory of the White Australia policy, paints a vivid picture of the bombing of Darwin during World War II, and guides us to Australia's militarized future, led by Darwin, sitting as it does under the largest aerial defense training space in the world. Lyrical and visceral, Tess Lea's ode to her hometown is suffused with the textures, colors, scents and the many gritty realities that beset this tough, fragile, magical, foolhardy, and unique place. ...Show more
$29.99
AUD
Category: Travel | Series: City Ser.
Consisting of a painting, a frog cake, a landmark, a statue, a haunting newspaper photograph, a bucket of peaches, pink shorts in parliament, concert tickets, and tourist maps, this book is a museum of sorts--a personal guide to the city of Adelaide, Australia, through a collection of iconic objects. Th ese objects explore the beautiful, commonplace, dark, and contradictory history of Adelaide, including the heat, the wine, the weirdness, the progressive politics, the rigid colonial formality, the sinister horrors, and the homey friendliness. A unique way of looking at the city through a small-scale lens, this evocative handbook will engage residents and visitors alike. ...Show more
$29.99
AUD
Category: Travel | Series: City Ser.
An exploration of the city Australians love to hate, this book shows that there is more to the capital of Australia than politics, geometrically designed roads, and mid-century architecture. Canberra is a city of orphans: people arrive temporarily for work, but stay when they discover the unanticipated promise and opportunity Canberra has to offer. From the lake and its forgotten suburbs--traces of which can still be found on Burley Griffin's banks--to the mountains that surround the city, this account also examines the unsavory early life of Canberra and the graveyard at St. John's, where the pioneers rest.  ...Show more
$29.99
AUD
Category: Travel | Series: City Ser.
A journey through Hobart--Australia's smallest, most southerly, least prosperous, but arguably most beautiful state capital--this updated edition reveals a city in transition, shaking off its dark and troubled past to claim its special place in the post-modern world. From Hobart's convict legacy, its sp ectacular natural setting, heritage architecture, and climate to crime rates, economic hardship, the recent disfigurements of the developers, and the opening of the Museum of Old and New Art, this book brings a wealth of fresh insights. Those who have experienced Hobart as tourists will be surprised and intrigued by the lively, complex society while residents will surely discover their city anew. ...Show more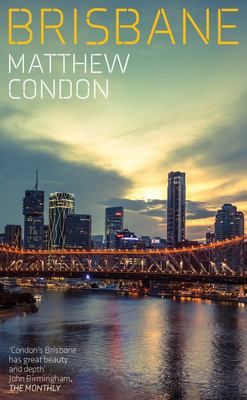 $29.99
AUD
Category: Travel | Series: City Ser.
Part of a series in which leading Australian authors write about their hometowns, this unique and evocative exploration is part memoir and part guide to Australia's Brisbane. Intertwining personal stories with the city's historical past, this account paints a portrait of the contemporary transformation of the city. ...Show more
$29.99
AUD
Category: Travel | Series: City Ser.
A year in Melbourne's city life told in diary form, this contemporary and personal portrait depicts major events from the Australian heat wave, which culminated in more than 400 bushfires, to the destructive deluge of a hailstorm. While walking through Melbourne's oldest suburb to its largest market, ex periencing an Australian Rules Football game, and attending the comedy festival, writer Sophie Cunningham journeys deep into her own recollections of the city she grew up in, and tells stories from its history. She strolls by Melbourne's rivers and creeks and considers the history of the wetlands and river that sit at Melbourne's heart, for it is water--the corralling of it, the excess of it, the squandering of it, the lack of it--that defines Melbourne's history, its present, and its future. ...Show more
$29.99
AUD
Category: Travel | Series: City Ser.
Dispelling some of the more unflattering stereotypes of Perth, acclaimed author and Perth native David Whish-Wilson describes how the city strikes a perfect harmony with its own eccentricities and contradictions, presenting a place of surprising beauty—of brilliant light and sand-swept peace—where deepe r historical currents nevertheless lurk beneath the surface. This examination looks beyond the shiny glass facades and boosterish talk of mining booms to get at the richness of the natural world and the trailblazers, rebels, ordinary people, and even the occasional ghost that bring Australia's remotest city to life. This beautiful portrait of Perth will move outsiders to revisit their preconceptions about the city and inspire residents to renew their connection to it. ...Show more
Sydney
by Delia Falconer
$29.99
AUD
Category: Travel | Series: City Ser.
Part memoir, part guide to Sydney, Australia, this melancholic, moving, and funny exploration intertwines novelist Delia Falconer's own stories with the city's historical and literary past, showing how the city has evolved from the 1970s through today. From mad clergymen and amateur astronomers to Indig enous weather experts and local artists, this personal and unique record depicts the inhabitants of a beautiful, violent, and deeply spiritual city. ...Show more
$22.99
AUD
Category: Travel
One sunny spring morning in the seventies, an unlikely Englishman set out on a pilgrimage that would take him across Japan's entire length. Traveling only along small back roads, Alan Booth travelled on foot from Soya, the country's northernmost tip, to Sata in the extreme south, traversing three island s and some 2,000 miles of rural Japan. His mission- 'to come to grips with the business of living here,' after having spent most of his adult life in Tokyo. The Roads to Sata is a wry, witty, inimitable account of that prodigious trek, vividly revealing the reality of life off-the-tourist-track in Japan. Journeying alongside Booth, we encounter the wide variety of people who inhabit the Japanese countryside - from fishermen and soldiers, to bar hostesses and school teachers, to hermits, drunks and the homeless. We glimpse vast stretches of coastline and rambling townscapes, mountains and motorways; watch baseball games and sunrises; sample trout and Kilamanjaro beer, hear folklore, poems, and smutty jokes. Throughout, we enjoy the wit and insight of a uniquely perceptive guide, and more importantly, discover a new face of an often-misunderstood nation. ...Show more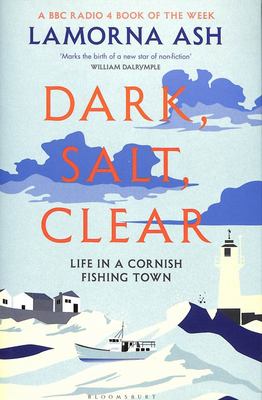 $32.99
AUD
Category: Travel
A BBC RADIO 4 BOOK OF THE WEEK'Marks the birth of a new star of non-fiction' William DalrympleA captivating, lyrical and deeply discerning portrait of life in the Cornish town of Newlyn, the largest working fishing port in Britain, from a brilliant debut writerThere is the Cornwall Lamorna Ash knew as a child - the idyllic, folklore-rich place where she spent her summer holidays. Then there is the Cornwall she discovers when, feeling increasingly dislocated in London, she moves to Newlyn, a fishing town near Land's End. This Cornwall is messier and harder; it doesn't seem like a place that would welcome strangers. Before long, however, Lamorna finds herself on a week-long trawler trip with a crew of local fishermen, afforded a rare glimpse into their world, their warmth and their humour. Out on the water, miles from the coast, she learns how fishing requires you to confront who you are and what it is that tethers you to the land. But she also realises that this proud and compassionate community, sustained and defined by the sea for centuries, is under threat, living in the lengthening shadow cast by globalisation. An evocative journey of personal discovery replete with the poetry and deep history of our fishing communities, Dark, Salt, Clear confirms Lamorna Ash as a strikingly original new voice. ...Show more