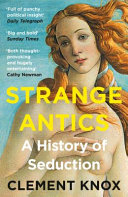 $24.99
AUD
Category: History
When is seduction about more than just sex? In this brilliantly original history, Clement Knox explores these questions as well as the philosophy, legality, politics, art and literature of a force that underwrites our world. In the first history of its kind, Clement Knox reassesses our idea of seductio n in a narrative that moves from Casanova's pursuit of pleasure, to America's racialised seduction laws, to the Nazi propaganda designed to stoke sexual panic, and up to #MeToo. Modern, big-thinking and enormously entertaining, Knox offers an extraordinary range of stories to chart the many guises of seduction, showing that our ideas about desire, courtship, and power have always developed in step with a changing world. ...Show more
Orcadia
by Mark Edmonds
$22.99
AUD
Category: History
The Orcadian archipelago is a museum of archaeological wonders. Its largest island, Mainland, is home to some of the oldest and best-preserved Neolithic sites in Europe, the most famous of which are the passage grave of Maeshowe, the megaliths of Stenness, the Ring of Brodgar and the village of Skara Br ae - evidence of a dynamic society with connections binding Orkney to Ireland, to southern Britain and to the western margins of continental Europe. Despite 150 years of archaeological investigation, however, there is much that we do not know about the societies that created these sites. What historical background did they emerge from? What social and political interests did their monuments serve? And what was the nature of the links between Neolithic societies in Orkney and elsehwere? Following a broadly chronological narrative, and highlighting different lines of evidence as they unfold, Mark Edmonds traces the development of the Orcadian Neolithic from its beginnings in the early fourth millennium BC through to the end of the period nearly two thousand years later. Juxtaposing an engaging and accessible narrative with beautifully evocative photographs of Orkney and its monuments, he uses artefacts, architecture and the wider landscape to recreate the lives of Neolithic communities across the region. ...Show more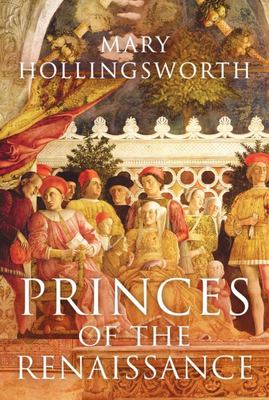 $59.99
AUD
Category: History
A beautifully illustrated history of the Renaissance told through the lives of its most important and influential patrons - the princely rulers of Italy's dynastic states and their families. From the late Middle Ages, the independent Italian city-states were taken over by powerful families who installe d themselves as dynastic rulers. Inspired by the humanists, the princes of fifteenth- and sixteenth-century Italy immersed themselves in the culture of antiquity, commissioning palaces, villas and churches inspired by the architecture of ancient Rome, and offering patronage to artists and writers. Many of these princes were related by blood or marriage, creating a web of alliances that held society together but whose tensions sometimes threatened to tear it apart. Thus were their lives defined as much by the waging of war as the nurturing of artistic talent. Mary Hollingsworth charts these developments in a sequence of chronological chapters, each centred on two or three main characters with a cast of minor ones - from Ludovico Sforza of Milan to Isabella d'Este of Mantua, from Pope Paul III to Emperor Charles V, and from the painters Mantegna and Titian to the architect Sansovino and the polymath Leonardo da Vinci. Princes of the Renaissanceis a vivid depiction of the lives and times of the élite whose power and patronage created the art and architecture of the Renaissance. In a narrative that is as rigorous and closely researched as it is accessible and informative, Mary Hollingsworth sets their aesthetic achievements in the context of the volatile, ever-shifting politics of a tumultuous period of history. PRAISE FOR MARY HOLLINGSWORTH: 'An excellent study of the Medici ... A careful, understated book that is never short on drama' Helen Castor on The Medici, a TelegraphBook of the Year 'A lucid and beautifully illustrated family history. In Hollingsworth's surefooted telling, this ruthless but enlightened family were at their best when they were true to the Florentine motto of 'profit and honour'' The Timeson The Medici, selected for The TimesBook of the Week ...Show more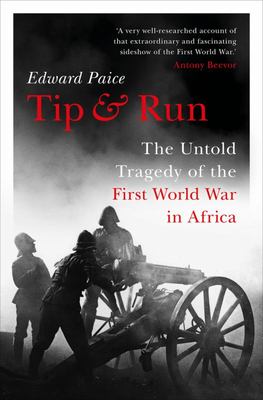 $49.99
AUD
Category: History
In the aftermath of the Great War the East Africa campaign was destined to be dismissed by many in Britain as a remote 'sideshow' in which only a handful of names and episodes - the Königsberg, von Lettow-Vorbeck, the 'Naval Expedition to Lake Tanganyika' - achieved any lasting notoriety. But to the oth er combatant powers - Germany, South Africa, India, Belgium and Portugal - it was, and would remain, a campaign of huge importance. Africa quite simply mattered. A 'small war', consisting of a few 'local affairs', was all that was expected in August 1914 as Britain moved to eliminate the threat to the high seas of German naval bases in Africa. But two weeks after the Armistice was signed in Europe British and German troops were still fighting in Africa after four years of what one campaign historian described as 'a war of extermination and attrition without parallel in modern times'. The expense of the campaign to the British Empire was immense, the Allied and German 'butchers bills' even greater. But the most tragic consequence of the two sides' deadly game of 'tip and run' was the devastation of an area five times the size of Germany, and civilian suffering on a scale unimaginable in Europe. Such was the cost of 'The White Man's Palaver', the final phase of the European conquest of Africa. 'Superb' Sunday Times 'Masterful' Daily Mail 'Gripping' Daily Telegraph ...Show more
$59.99
AUD
Category: History
The bestselling author of The King in the Northturns his attention to the obscure era of British history known as 'the age of Arthur'. Somewhere in the shadow time between the departure of the Roman legions in the early fifth century and the arrival in Kent of Augustine's Christian mission at the end of the sixth, the kingdoms of Early Medieval Britain were formed. But by whom? And out of what? In The First Kingdom, Max Adams scrutinizes the narrative of this period handed down to us by later historians and chroniclers. Stripping away the more lurid claims made for a warrior-hero named Arthur, he synthesises the research carried out over the last forty years to tease out the strands of reality from the myth. He reveals how archaeology has delivered evidence of a diverse and dynamic response to Britain's new-found independence, of material and intellectual trade between the Atlantic islands and the rest of Europe, and of the environmental context of those centuries. A skilfully wrought and intellectually probing investigation of the most mysterious epoch in our history, The First Kingdompresents an image of post-Roman Britain whose resolution is high enough to show the emergence of distinct political structures in the sixth century - polities that survive long enough to be embedded in the medieval landscape, recorded in the lines of river, road and watershed, and memorialised in place names. PRAISE FOR MAX ADAMS: 'A triumph. The most gripping portrait of seventh-century Britain that I have read ... A Game of Thronesin the Dark Ages' Tom Holland in The Timeson The King in the North 'Gripping, hugely enjoyable and deeply scholarly' History Today, Books of the Year, on The King in the North 'Brilliantly combines history and archaeological research ... A compelling read' The Ladyon Ælfred's Britain ...Show more
$34.99
AUD
Category: History
One of Italy's most revered cultural figures reconstructs the extraordinary life of the legendary Cleopatra at the height of her power in this epic story of passion, intrigue, betrayal, and war. Our world today would not be the same without Cleopatra. While she is one of the most famous figures in hist ory, the legendary Egyptian queen remains, in many ways, an enigma. In this mesmerizing history, Alberto Angela offers a fresh and dynamic portrait of this extraordinary ruler, revealing a strikingly modern woman born in an ancient era and skilled in the art of diplomacy and war, who would conquer the heart of a general-Marc Antony-and Rome itself. Cleopatra focuses on a twenty-year period that marked a sweeping change in Roman history, beginning with the assassination of Julius Caesar that led to the end of the Republic, and ending with the suicides of Antony and Cleopatra and the birth of the Augustan Empire. Angela brings the people, stories, customs, and traditions of this fascinating period alive as he transports us to the chaotic streets of the capital of the ancient world, the exotic port of Alexandria in Egypt, and to the bloody battlefields where an empire was won and lost. Meticulously researched and rich with vivid detail, this sweeping history, reminiscent of the works of Simon Schama, Mary Beard's SPQR, and Tom Holland's Rubicon, recreates this remarkable era and the woman at its turbulent center. ...Show more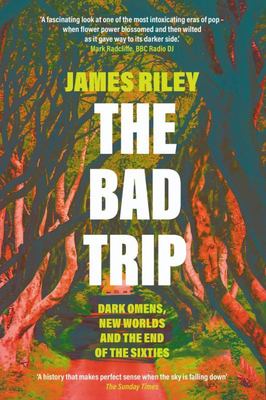 $22.99
AUD
Category: History
An intriguing, first-of-its-kind cultural history of the turn of the 1960s - published on the 50th anniversary of the Manson murders.
$32.99
AUD
Category: History
By knowing the shape of our earth we can create maps, survive the oceans, follow rivers, navigate the skies, and travel across the globe. This is the story of our world, of how we discovered what no one thought possible - the shape of the earth.A thrilling and page-turning account of the first major exp edition by data gatherers and qualified observers to interior Peru, to discover the shape and magnitude of the earth. Until humanity discovered this it would be impossible to produce accurate maps and sea charts, without which thousands of lives would be lost, and exact locations of cities, roads and rivers would never be known. This fascinating and dramatic story weaves scientific rigour, egos, funding crises and betrayal with sea voyages, jungles and volcanoes.   ...Show more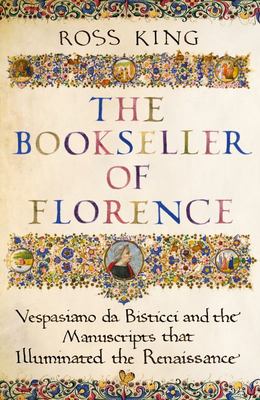 $35.00
AUD
Category: History
An exhilarating and untold account of a Florentine bookseller working at the frontiers of human knowledge, and the epochal shift from script to print that defined the Renaissance The Renaissance in Florence conjures images of beautiful frescoes and elegant buildings - the dazzling handiwork of the city 's artists and architects. But equally important were geniuses of another kind: Florence's manuscript hunters, scribes, scholars and booksellers, who blew the dust off a thousand years of history and, through the discovery and diffusion of ancient knowledge, imagined a new and enlightened world. At the heart of this activity was a remarkable bookseller: Vespasiano da Bisticci. Besides repositories of ancient wisdom by the likes of Plato, Aristotle and Cicero, his books were works of art in their own right, copied by talented scribes and illuminated by the finest miniaturists. His clients included popes, kings, and princes across Europe who wished to burnish their reputations by founding magnificent libraries. Vespasiano reached the summit of his powers as Europe's most prolific merchant of knowledge when a new invention appeared: the printed book. By 1480, the 'king of the world's booksellers' was swept away by this epic technological disruption. A thrilling chronicle of intellectual ferment set against the dramatic political and religious turmoil of the era, The Bookseller of Florence is also an ode to books and bookmaking that charts the world-changing shift from script to print through the life of an extraordinary man long lost to history - one of the true titans of the Renaissance. ...Show more
$24.99
AUD
Category: History | Series: Hitler Biographies Ser.
'Meticulous... Probably the most disturbing portrait of Hitler I have ever read' Dominic Sandbrook, Sunday Times 'There will never be a definitive life of Hitler. The subject is too vast, the man too contradictory and the sources unmanageable. But Volker Ullrich's biography comes as close as we can rea sonably expect' Jonathan Sumption In the summer of 1939 Hitler was at the zenith of his power. The Nazis had consolidated their authority over the German people, and in a series of foreign-policy coups, the Führer had restored Germany to the status of a major Continental power. He now embarked on realising his lifelong ambition: to provide the German people with the living space and the resources they needed to flourish and exterminate those who were standing in the way - the Bolsheviks and the Jews. Yet despite the initial German triumphs - the quick defeat of Poland, the successful Blitzkrieg in the west - the war set in motion Hitler's downfall. With the attack on the Soviet Union in June 1941 and the entry of the United States into the war later that year, Nazi Germany's fortunes began to turn: it soon became clear that the war could not be won. As in the earlier volume, Volker Ullrich offers fascinating insight into the personality of the Führer, without which we fail to understand the course of the war and the development of the Holocaust. As Germany's supreme military commander, he decided on strategy and planned operations with his generals, involving himself in even the smallest minutiae. And here the key traits - and flaws - of his personality quickly came to the fore. Hitler was a gambler who put everything on one card; deeply insecure, he was easily shaken by the slightest setback and quick to blame his subordinates for his own catastrophic mistakes; and when he realised that the war was lost, he embarked on the annihilation of Germany itself in punishment of the German people who had failed to hand him victory. In September 1939, Hitler declared that he would wear a simple military tunic until the war was won - or otherwise, he would not be there to witness the end. On 30 April 1945, as Soviet troops closed in on his bunker in Berlin, Hitler committed suicide; seven days later, Germany surrendered. Hitler's murderous ambitions had not just destroyed Germany: they had cost the lives of tens of millions of people throughout Europe. *A SPECTATOR BOOK OF THE YEAR 2020* ...Show more
$27.99
AUD
Category: History
A vivid, sweeping history of mankind's battles with infectious disease, for readers of the #1 New York Times bestsellers Yuval Harari's Sapiens and John Barry's The Great Influenza.For four thousand years, the size and vitality of cities, economies, and empires were heavily determined by infection. Stri king humanity in waves, the cycle of plagues set the tempo of civilizational growth and decline, since common response to the threat was exclusion--quarantining the sick or keeping them out. But the unprecedented hygiene and medical revolutions of the past two centuries have allowed humanity to free itself from the hold of epidemic cycles--resulting in an urbanized, globalized, and unimaginably wealthy world. However, our development has lately become precarious. Climate and population fluctuations and aspects of our prosperity such as global trade have left us more vulnerable than ever to newly emerging plagues. Greater global cooperation toward sustainable health is urgently required--such as the international efforts to harvest a Covid-19 vaccine--with millions of lives and trillions of dollars at stake. Written as colorful history, The Plague Cycle reveals the relationship between civilization, globalization, prosperity, and infectious disease over the past five millennia. It harnesses history, economics, and public health, and charts humanity's remarkable progress, providing a fascinating and timely look at the cyclical nature of infectious disease. ...Show more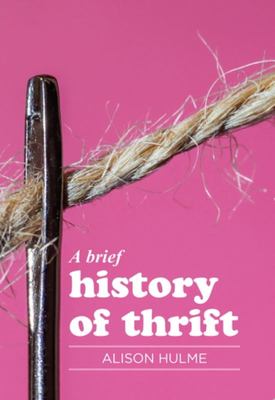 $29.99
AUD
Category: History
This book surveys 'thrift' through its moral, religious, ethical, political, spiritual and philosophical expressions, focussing in on key moments such as the early Puritans and Post-war rationing, and key characters such as Benjamin Franklin, Samuel Smiles and Henry Thoreau. The relationships between th rift and frugality, mindfulness, sustainability, and alternative consumption practices are explained, and connections made between myriad conceptions of thrift and contemporary concerns for how consumer cultures impact scarce resources, wealth distribution, and the Anthropocene. Ultimately, the book returns the reader to an understanding of thrift as it was originally used - to 'thrive' - and attempts to re-cast thrift in more collective, economically egalitarian terms, reclaiming it as a genuinely resistant practice. This book surveys 'thrift' through its moral, religious, ethical, political, spiritual and philosophical expressions, focussing in on key moments such as the early Puritans and Post-war rationing, and key characters such as Benjamin Franklin, Samuel Smiles and Henry Thoreau. The relationships between thrift and frugality, mindfulness, sustainability, and alternative consumption practices are explained, and connections made between myriad conceptions of thrift and contemporary concerns for how consumer cultures impact scarce resources, wealth distribution, and the Anthropocene. Ultimately, the book returns the reader to an understanding of thrift as it was originally used - to 'thrive' - and attempts to re-cast thrift in more collective, economically egalitarian terms, reclaiming it as a genuinely resistant practice. -- . ...Show more