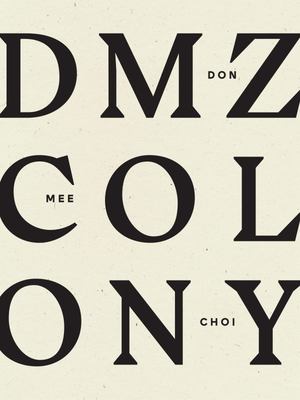 $33.00
AUD
Category: Poetry
Woven from poems, prose, photographs, and drawings, Don Mee Choi's DMZ Colony is a tour de force of personal and political reckoning set over eight acts. Evincing the power of translation as a poetic device to navigate historical and linguistic borders, it explores Edward Said's notion of "the intertwin ed and overlapping histories" in regards to South Korea and the United States through innovative deployments of voice, story, and poetics. Like its sister book, Hardly War, it holds history accountable, its very presence a resistance to empire and a hope in humankind. ...Show more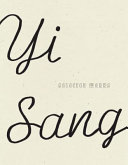 Yi Sang: Selected Works
by Yi Sang; Jack Jung (Translator); Don Mee Choi Choi (Editor)
$41.00
AUD
Category: Poetry
Formally audacious and remarkably compelling, Yi Sang's works were uniquely situated amid the literary experiments of world literature in the early twentieth century and the political upheaval of 1930s Japanese occupied Korea. While his life ended prematurely at the age of twenty-seven, Yi Sang's work e ndures as one of the great revolutionary legacies of modern Korean literature. Presenting the work of the influential Korean modernist master, this carefully curated selection assembles poems, essays, and stories that ricochet off convention in a visionary and daring response to personal and national trauma, reminding us that to write from the avant-garde is a form of civil disobedience. ...Show more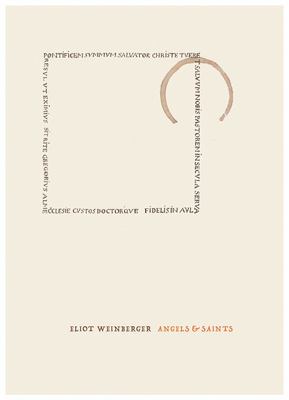 $44.95
AUD
Category: Anthologies, Essays & Journals
From a litany of angelic voices, Weinberger's lyrical meditation then turns to the earthly counterparts, the saints, their lives retold in a series of vibrant and playful capsule biographies, followed by a glimpse of the afterlife. Threaded throughout Angels and Saints are the glorious illuminated grid poems by the eighteenth-century Benedictine monk Hrabanus Maurus. These astonishingly complex, proto-"concrete" poems are untangled in a lucid afterword by the medieval scholar and historian Mary Wellesley. ...Show more
$29.99
AUD
Category: Fiction
Inspired by a real event of the murder of a woman in rural Mexico, Hurricane Season takes place in a world filled with superstitions and violence--violence that poisons everything around. The Witch is dead. After a group of children playing in the murky waters of the irrigation canals discover her decom posing corpse, the village is rife with rumours and suspicions about the murder of this feared and respected woman, who had carried out the community's ritual shamanic customs. In dazzling, visceral language, Melchor extracts humanity from otherwise irredeemably brutal characters, and spins a terrifying and heartrending tale of dark suspense in a Mexican village that seems damned. 'Melchor wields a sentence like a saber. She never flinches in the bold, precise strokes of Hurricane Season. In prose as precise and breathtaking as it is unsettling, Melchor has crafted an unprecedented novel about femicide in Mexico and how poverty and extreme power imbalances lead to violence everywhere.' Idra Novey, author of Those Who Knew 'Fernanda Melchor has a powerful voice, and by powerful I mean unsparing, devastating, the voice of someone who writes with rage, and has the skill to pull it off.' Samanta Schweblin ...Show more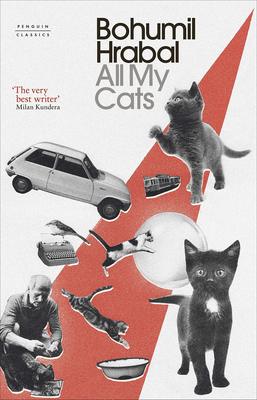 $22.99
AUD
Category: Biography & Memoir
In the autumn of 1965, flush with the unexpected success of his first published books, the Czech writer Bohumil Hrabal bought a weekend cottage in Kersko, about an hour's drive east of Prague. From then until his death in 1997, he divided his time between Prague and Kersko, where he wrote and tended to a community of cats. Over the years, his relationship to them grew deeper, becoming a measure of the pressures, both private and public, that impinged on his life as a writer. All My Cats, written in 1983 after a serious car accident, is the chronicle of a cat lover who becomes overwhelmed by his cats and his life and is driven to the brink of madness by the dilemmas his indulgent love for the animals has created. ...Show more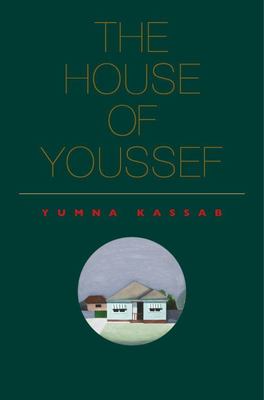 $24.95
AUD
Category: Fiction
Shortlisted for the 2020 Victorian Premier's Literary Awards: Fiction The House of Youssef is a collection of short stories set in Western Sydney. The stories explore the lives of Lebanese migrants who have settled in the area, circling around themes of isolation, family and community, and nostalgia for the home country. In particular, House of Youssef is about relationships, and the customs which complicate them: between parents and children, the dark secrets of marriage, the breakable bonds between friends. The stories are told with extreme minimalism — some are only two pages long — which heightens their emotional intensity. The collection is framed by two soliloquies. The first expresses the longing of an old man for the homeland he will never return to. The second is the monologue of a woman, who could be his wife, addressed to her daughter, about life and its disappointments. The two central sequences are composed of vignettes which focus on moments of domestic crisis, and which combine, in the title sequence, to chart the demise of a single family. Kassab portrays the lives of ordinary people — simple, unglamorous, down-to-earth. Her understated style isolates small details and the anxieties that lurk within them. The tiny shifts in a normal day are an entire world to the people at the centre of her stories. ...Show more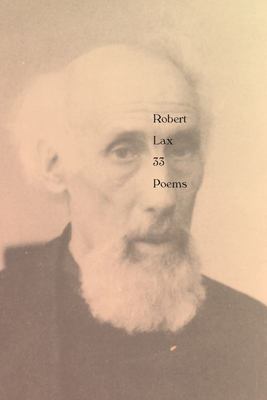 33 Poems
by Thomas Kellein (Editor); Robert Lax
$31.95
AUD
Category: Poetry
The American poet Robert Lax belongs to the generation of Thomas Merton, Beat poetry, Abstract Expressionism, and the compositions of John Cage. Yet he stands out as this era's most intriguing minimalist poet, gaining this reputation through a constant questioning of the universe and our idea about it. His poetry varies from fables and parables to clear-cut columns of words, from his account of a day at the circus as a vision of creation to his own insistent and mystical search for truth.         33 Poems presents the quintessential gathering of Lax's work, includingSea & Sky andThe Circus of the Sun, "perhaps the greatest English-language poem of this century" (The New York Times).   ...Show more
Dandelions
by Kawabata Yasunari
$19.99
AUD
Category: Fiction | Series: Penguin Modern Classics Ser.
A fascinating discovery,Dandelions is Kawabata's final novel, left incomplete when he committed suicide in 1972. Beautifully spare and deeply strange,Dandelions explores love and madness and consists almost entirely conversations between a woman identified only as Ineko's mother, and Kuno, a young man w ho loves Ineko and wants to marry her. The two have left Ineko at the Ikuta Clinic, a mental hospital, which she has entered for treatment of somagnosia, a condition that might be called "seizures of body blindness." Although her vision as a whole is unaffected, she periodically becomes unable to see her lover Kuno. Whether this condition actually constitutes madness is a topic of heated discussion between Kuno and Ineko's mother: Kuno believes Ineko's blindness is actually an expression of her love for him, as it is only he, the beloved, she cannot see. In this tantalizing book, Kawabata explores the incommunicability of desire and carries the art of the novel, where he always suggested more than he stated, into mysterious and strange new realms. Dandelions is the final word of a truly great master, the first Japanese winner of the Nobel Prize. ...Show more
$22.99
AUD
Category: Fiction | Series: Penguin Modern Classics
"A Heart so White" is the breathtaking international bestseller and IMPAC Award-winning masterpiece by Javier Marias, whose highly-anticipated new novel "The Infatuations" is published in 2013. This Penguin Modern Classics edition features a new Introduction by Jonathan Coe. "A Heart so White" begins as , In the middle of a family lunch Teresa, just married, goes to the bathroom, unbuttons her blouse and shoots herself in the heart. What made her kill herself immediately after her honeymoon? Years later, this mystery fascinates the young newlywed Juan, whose father was married to Teresa before he married Juan's mother. As Juan edges closer to the truth, he begins to question his own relationships, and whether he really wants to know what happened. Haunting and unsettling, "A Heart So White" is a breathtaking portrayal of two generations, two marriages, the relentless power of the past and the terrible price of knowledge. ...Show more
$22.99
AUD
Category: Fiction | Series: Virago Modern Classics
Caro, gallant and adventurous, is one of two Australian sisters who have come to post-war England to seek their fortunes. Courted long and hopelessly by young scientist, Ted Tice, she is to find that love brings passion, sorrow, betrayal and finally hope. The milder Grace seeks fulfilment in an apparent ly happy marriage. But as the decades pass and the characters weave in and out of each other's lives, love, death and two slow-burning secrets wait in ambush for them. ...Show more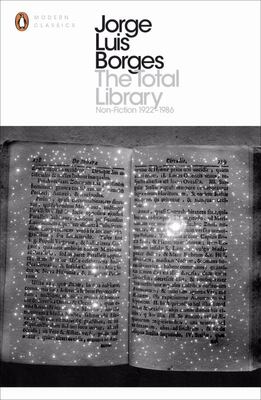 $39.99
AUD
Category: Classics | Series: Penguin Modern Classics Ser.
Though best known in the English speaking world for his short fictions and poems, Borges is revered in Latin America equally as an immensely prolific and beguiling writer of non-fiction prose. This title features more than 150 of Borges' pieces.
Items per page:
1 - 12 of 12