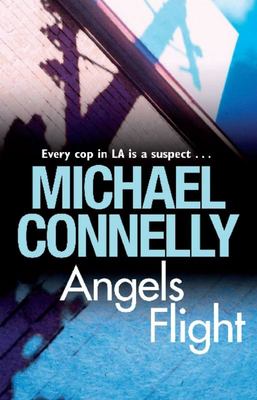 $19.99
AUD
Category: Crime Fiction & Thrillers | Series: Harry Bosch Ser. | Reading Level: very good
When the body of high-profile black lawyer Howard Elias is found inside one of the cars on Angels Flight, a cable railway in downtown Los Angeles, there's not a detective in the city who wants to touch the case. For Elias specialised in lawsuits alleging police brutality, racism, and corruption, and eve ry LAPD cop is a possible suspect in his killing. Detective Harry Bosch is put in charge. Elias's murder occurred on the eve of a major trial: on behalf of a black client, Michael Harris, Elias was to bring a civil case against the LAPD for violent interrogation tactics that had caused his client partial loss of hearing. Harris had been acquitted of the rape and murder of a twelve-year-old girl, but many, including Bosch, believe him guilty. Elias had let it be known that the trial would serve a dual purpose: to target and bring down the guilty cops and to expose the real murderer of the little girl. To discover the truth, Harry must dig deep in his own backyard - except that it's a minefield of suspicion and hate that could detonate in his face. ...Show more
$18.99
AUD
Category: Crime Fiction & Thrillers | Series: Vera Stanhope Ser.
Telling Tales is the second book in Ann Cleeves' Vera Stanhope series - which is now a major ITV detective drama starring Brenda Blethyn as Vera . They thought she was a murderer. But now she's a victim . . . Ten years ago fifteen-year-old Abigail Mantel was murdered, her cold body discovered lying in a ditch. Her father's girlfriend was found guilty of the crime. Now, evidence has emerged that proves her innocence and means that Abigail's killer still roams free. Abigail's best friend at the time of the murder has now returned to the East Yorkshire village of Elvet to raise her young family. Shocked by the new revelations, she begins to realize that she didn't know her friend as well as she thought . . . Detective Inspector Vera Stanhope is tasked with uncovering the truth and, as her new inquiries stoke up past secrets the villagers will lie to protect, she must find out which lies will bring her to the killer. Enjoy more of Vera Stanhope's investigations with The Crow Trap, Hidden Depths, Silent Voices, The Glass Room, Harbour Street, The Moth Catcher, The Seagull and The Darkest Evening. ...Show more
$19.99
AUD
Category: Crime Fiction & Thrillers
From the creator of HBO's Bored to Death, a deliciously noir novel about idiosyncratic private detective Happy Doll and his quest to help a dying friend in a sun-blinded Los Angeles as "quirky, edgy, charming, funny and serious" as its protagonist (Lee Child) Happy Doll is a charming, if occasionally in expert, private detective living just one sheer cliff drop beneath the Hollywood sign with his beloved half-Chihuahua half-Terrier, George. A veteran of both the Navy and LAPD, Doll supplements his meager income as a P.I. by working through the night at a local Thai spa that offers its clients a number of special services. Armed with his sixteen-inch steel telescopic baton, biting dry humor, and just a bit of a hero complex, the ex-cop sets out to protect the women who work there from clients who have trouble understanding the word "no." Doll gets by just fine following his two basic rules: bark loudly and act first. But when things get out-of-hand with one particularly violent patron, even he finds himself wildly out of his depth, and then things take an even more dangerous twist when an old friend from his days as a cop shows up at his door with a bullet in his gut. A Man Named Doll is more than just a fascinating introduction to one truly singular character, it is a highly addictive and completely unpredictable joyride through the sensuous and violent streets of LA. ...Show more
$29.99
AUD
Category: Crime Fiction & Thrillers
From the New York Times bestselling author, a psychological thriller about a writer whose dream girl may just have come back to haunt him...
$19.99
AUD
Category: Crime Fiction & Thrillers
The gripping No. 1 Sunday Times crime thriller 'This is Slaughter doing what she does best' Mail on Sunday 'As sharp and absorbing as ever' Guardian 'A page turner' Sunday Times He watches. A woman runs alone in the woods. She convinces herself she has no reason to be afraid, but she's wrong. A predator is stalking the women of Grant County. He lingers in the shadows, until the time is just right to snatch his victim. He waits. A decade later, the case has been closed. The killer is behind bars. But then another young woman is brutally attacked and left for dead, and the MO is identical. He takes. Although the original trail has gone cold - memories have faded, witnesses have disappeared - agent Will Trent and forensic pathologist Sara Linton must re-open the cold case. But the clock is ticking, and the killer is determined to find his perfect silent wife.... Praise for the Number One bestselling author: 'Passion, intensity, and humanity' Lee Child 'I'd follow her anywhere' Gillian Flynn 'One of the boldest thriller writers working today' Tess Gerritsen 'Her characters, plot, and pacing are unrivalled' Michael Connelly 'A writer of extraordinary talents' Kathy Reichs 'Fiction doesn't get any better than this' Jeffery Deaver 'A great writer at the peak of her powers' Peter James 'Karin Slaughter has - by far - the best name of all of us mystery novelists' James Patterson 'With heart and skill Karin Slaughter keeps you hooked from the first page until the last' Camilla Lackberg 'It's big, dark, rich, satisfying, and bloody - like a perfectly cooked steak' Stuart MacBride ...Show more
$32.99
AUD
Category: Crime Fiction & Thrillers
With the wit and scope of Michael Chabon's The Amazing Adventures of Kavalier and Clay, Derek B. Miller tackles his most ambitious epic yet. At its heart is the return of Sheldon Horowitz, the protagonist from Miller's award-winning first novel, Norwegian by Night, who was lauded by Pulitzer Prize-winni ng author Richard Russo as "one of the most memorable characters . . . that I've encountered in years." MEET SHELDON IN THE MORNING OF HIS LIFE Twelve-year old Sheldon Horowitz is still recovering from the tragic loss of his mother only a year ago when a suspicious traffic accident steals the life of his father near their home in rural Massachusetts. It is 1938, and Sheldon, who was in the truck, emerges from the crash an orphan hell-bent on revenge. He takes that fire with him to Hartford, where he embarks on a new life under the roof of his buttoned-up Uncle Nate. Sheldon, his teenage cousins Abe and Mirabelle, and his best friend, Lenny, will contend with tradition and orthodoxy, appeasement and patriotism, mafia hitmen and angry accordion players, all while World War II takes center stage alongside a hurricane in New England and comedians in the Catskills. With his eye always on vengeance for his father's murder, Sheldon stakes our his place in a world he now understands is comprised largely of crimes: right and wrong, big and small. ...Show more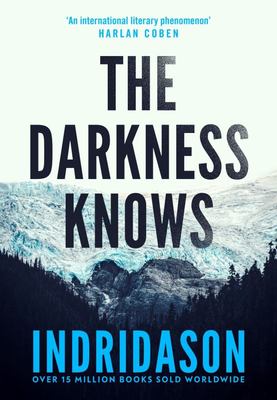 $32.99
AUD
Category: Crime Fiction & Thrillers
A spin-off from international bestseller Indridason's critically acclaimed Reykjavic-set novel, The Shadow District.The victim- a businessman missing for thirty years.The case- impossible to solve. Until now.A woman approaches Konrad with new information and progress can finally be made. But as Konrad s tarts to look back at the case and secrets of the past, he is forced to come face to face with his own dark side.In What the Darkness Knows, the master of Icelandic crime writing reunites readers with Konrad, the unforgettable retired detective from The Shadow District. ...Show more
$32.99
AUD
Category: Crime Fiction & Thrillers
From The Modern Master of Noir comes a novel about the malevolent monarch of the 1950s Hollywood underground - a tale of pervasive paranoia teeming with communist conspiracies, FBI finks, celebrity smut films and strange bedfellows. Freddy Otash is the man in the know and the man to know in '50s L.A. H e operates with two simple rules - he'll do anything but commit murder and he'll never work with the commies. Freddy is an ex-L.A. cop on the skids. He snuffed a cop killer in cold blood - and it got to him bad. So Chief William H. Parker canned him. Now he's a sleazoid private eye, a shakedown artist, a pimp - and, most notably, the head strongarm goon for Confidential magazine. Confidential presaged the idiot internet - and delivered the dirt, the dish, the insidious ink and the scurrilous skank on the feckless foibles of misanthropic movie stars, sex-soiled socialites and potzo politicians. Freaky Freddy outs them all! In Widespread Panic, we traverse the depths of '50s L.A. and dig on the inner workings of Confidential. You'll go to Burt Lancaster's lushly appointed torture den; you'll groove overhyped legend James Dean as Freddy's chief stooge; you'll be there for Freddy's ring-a-ding rendezvous with Liz Taylor; you'll be front and centre as Freddy anoints himself the 'Tattle Tyrant Who Held Hollywood Hostage'. ...Show more
$19.99
AUD
Category: Crime Fiction & Thrillers
All murder mysteries follow a simple set of rules. Grant McAllister, a mystery writer and mathematics professor, once sat down and worked them all out. But that was thirty years ago. Now he's living in seclusion on a quiet Mediterranean island - until Julia Hart, an ambitious young editor, knocks on hi s door. Grant's work is being republished, and together they must revisit those old stories. But Julia soon realises that something's not right. Grant's stories seem to reference a real murder - one that's remained unsolved for thirty years. Julia wants answers. But some mysteries can be murder to solve... ...Show more
$22.99
AUD
Category: Crime Fiction & Thrillers | Series: Penguin Modern Classics Ser.
'Outrageous, shocking, wonderful' The New York Times A golden Cadillac big enough to cross the ocean has been seen sailing along the streets of Harlem. A hit-and-run victim's been hit so hard she got embedded in the wall of a convent. A shootout with three heistmen dressed as cops has left an important politician in a coma - and a lot of money missing. And Grave Digger Jones and Coffin Ed Johnson are the ones who have to piece it all together. All Shot Up is chaotic, bloody - and completely unforgettable. Chester Himes wrote detective fiction darker, dirtier and more extreme than anyone else dared. ...Show more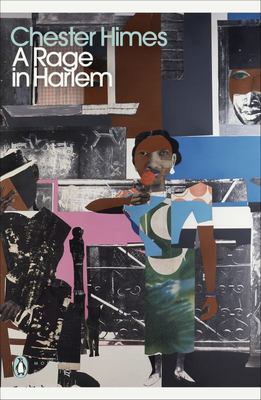 $22.99
AUD
Category: Crime Fiction & Thrillers | Series: Penguin Modern Classics Ser.
'The greatest find in American crime fiction since Raymond Chandler' Sunday Times Jackson's woman has found him a foolproof way to make money - a technique for turning ten dollar bills into hundreds. But when the scheme somehow fails, Jackson is left broke, wanted by the police and desperately racing t o get back both his money and his loving Imabelle. The first of Chester Himes's novels featuring the hardboiled Harlem detectives Coffin Ed Johnson and Grave Digger Jones, A Rage in Harlem has swagger, brutal humour, lurid violence, a hearse loaded with gold and a conman dressed as a Sister of Mercy. With an Introduction by Luc Sante ...Show more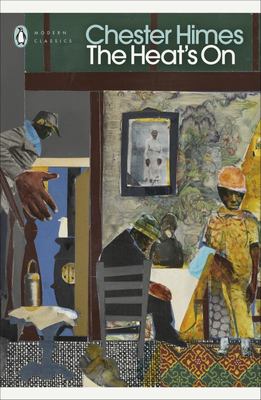 $22.99
AUD
Category: Crime Fiction & Thrillers | Series: Penguin Modern Classics Ser.
'The greatest find in American crime fiction since Raymond Chandler' Sunday Times Detectives Coffin Ed and Grave Digger Jones have lost two criminals. Pinky ran off - but it shouldn't be hard to track down a giant albino in Harlem. Jake the drug dealer, though, isn't coming back - he died after Grave D igger punched him in the stomach. And his death might cost them both their badges. Unless they can track down the cause of all this mayhem - like the African with his throat slit and the dog the size of a lion with an open head wound. Chester Himes's hardboiled tales of Harlem have a barely contained chaos and a visceral, macabre edge all their own. ...Show more