$34.99
AUD
Category: Music
Roots is the history of live music in Melbourne, from jazz to blues, country, folk, rhythm and blues to rock, and the socio-political stories of those musicians who played what they wanted, when they wanted, without a damn.
$16.99
AUD
Category: Music | Series: Faber Social Ser.
SUNDAY TIMES MUSIC BOOK OF THE YEAR. ROUGH TRADE BOOK OF THE YEAR. MOJO BOOK OF THE YEAR In 1975, Viv Albertine was obsessed with music but it never occurred to her she could be in a band as she couldn't play an instrument and she'd never seen a girl play electric guitar.A year later, she was the guita rist in the hugely influential all-girl band the Slits, who fearlessly took on the male-dominated music scene and became part of a movement that changed music. A raw, thrilling story of life on the frontiers and a candid account of Viv's life post-punk - taking in a career in film, the pain of IVF, illness and divorce and the triumph of making music again - Clothes Music Boys is a remarkable memoir. ...Show more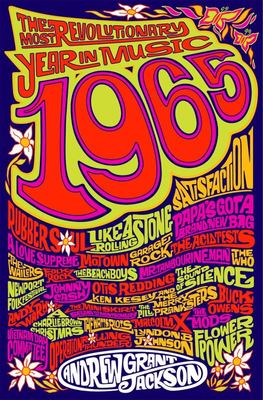 $32.99
AUD
Category: Music
A lively chronicle of the year that shaped popular music forever, with an all new Spotify appendix More than half a century ago, friendly rivalry between musicians turned 1965 into the year rock evolved into the premier art form of its time and accelerated the drive for personal freedom throughout the Western world. The Beatles made their first artistic statement with Rubber Soul. Bob Dylan released "Like a Rolling Stone, arguably the greatest song of all time, and went electric at the Newport Folk Festival. The Rolling Stones's "Satisfaction" catapulted the band to world-wide success. New genres such as funk, psychedelia, folk rock, proto-punk, and baroque pop were born. Soul music became a prime force of desegregation as Motown crossed over from the R&B charts to the top of the Billboard Hot 100. Country music reached new heights with Nashville and the Bakersfield sound. Musicians raced to innovate sonically and lyrically against the backdrop of seismic cultural shifts wrought by the Civil Rights Movement, Vietnam, psychedelics, the Pill, long hair for men, and designer Mary Quant's introduction of the miniskirt. In 1965, Andrew Grant Jackson combines fascinating and often surprising personal stories with a panoramic historical narrative. ...Show more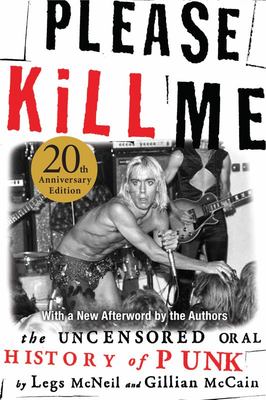 $32.00
AUD
Category: Music
ATime Out andDaily News Top Ten Book of the Year upon its initial release,Please Kill Me is the first oral history of the most nihilist of all pop movements. Iggy Pop, Danny Fields, Dee Dee and Joey Ramone, Malcom McLaren, Jim Carroll, and scores of other famous and infamous punk figures lend their voic es to this definitive account of that outrageous, explosive era. From its origins in the twilight years of Andy Warhol's New York reign to its last gasps as eighties corporate rock, the phenomenon known as punk is scrutinized, eulogized, and idealized by the people who werethere and who made it happen. ...Show more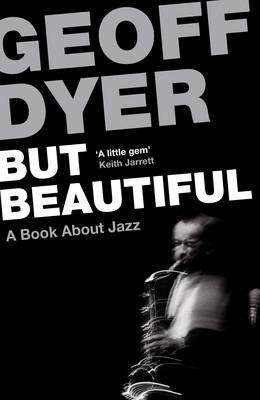 $19.99
AUD
Category: Music
Lester Young fading away in a hotel room; Charles Mingus storming down the streets of New York on a too-small bicycle; Thelonius Monk creating his own private language on the piano... In eight poetically charged vignettes, Geoff Dyer skilfully evokes the embattled lives of the players who shaped modern jazz. He draws on photos and anecdotes, but music is the driving force of But Beautiful and Dyer brings it to life in luminescent and wildly metaphoric prose that mirrors the quirks, eccentricity, and brilliance of each musician's style. ...Show more
$35.00
AUD
Category: Music
An illustrated highlight reel of more than 100 women in rap who have helped shape the genre and eschewed gender norms in the process The Motherlode highlights more than 100 women who have shaped the power, scope, and reach of rap music, including pioneers like Roxanne Shant , game changers like Lauryn H ill and Missy Elliott, and current reigning queens like Nicki Minaj, Cardi B, and Lizzo--as well as everyone who came before, after, and in between. Some of these women were respected but not widely celebrated. Some are impossible not to know. Some of these women have stood on their own; others were forced into templates, compelled to stand beside men in big rap crews. Some have been trapped in a strange critical space between respected MC and object. They are characters, caricatures, lyricists, at times both feminine and explicit. This book profiles each of these women, their musical and career breakthroughs, and the ways in which they each helped change the culture of rap. ...Show more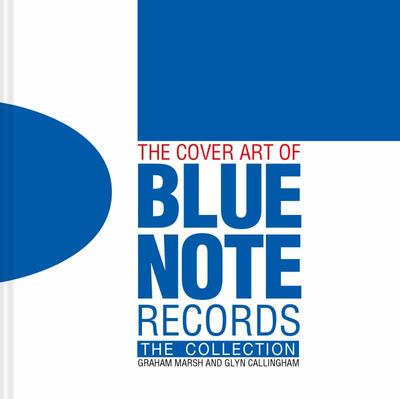 $39.99
AUD
Category: Music
Graham Marsh and Glyn Callingham's classic collection of a range of the finest record sleeves produced by the celebrated Blue Note Record is sure to appeal. With over 400 of the best covers in the label's history and a selection of short essay's this is a comprehensive guide for Jazz fans and anyone int erested in classic design. Iconic covers of artists such as Herbie Hancock, thelonious Monk, Miles Davis, John Coltrane, Sonny Rollins, and Art Blakey, make the Cover Art of Blue Note Records an evocative piece of Jazz history. ...Show more
$24.99
AUD
Category: Music
The compelling story of Mahler's titanic Eighth Symphony. 'Thrilling.' - John Banville, Guardian The Eighth Symphony was going to be different from anything Mahler had ever done before: it would speak in different tones, and of a different kind of experience. The world premiere in Munich in the summer of 1910 was the artistic breakthrough for which the composer had yearned all his adult life. Stephen Johnson recounts the symphony's far-reaching effect on composers, conductors and writers of the time. Placing Mahler within his world, The Eighth reassesses Mahler's work in the context of the prevailing thought of his age, but also against the backdrop of that tumultuous summer, when Mahler worked desperately on his Tenth Symphony, was betrayed by his wife, and consulted Sigmund Freud. It is a story like no other. ...Show more
$24.99
AUD
Category: Music
THE SUNDAY TIMES BESTSELLER "Mark Lanegan-primitive, brutal, and apocalyptic. What's not to love?" Nick Cave "A stoned cold classic" Ian Rankin "Powerfully written and brutally, frighteningly honest" Lucinda Williams From the back of the van to the front of the bar, from the hotel room to th e emergency room, onstage, backstage, and everywhere in between, Sing Backwards and Weep reveals the abrasive reality beneath one of the most romanticized decades in rock history-from a survivor who lived to tell the tale. When Mark Lanegan first arrived in Seattle in the mid-1980s, he was just "an arrogant, self-loathing redneck waster seeking transformation through rock 'n' roll." Within less than a decade, he would rise to fame as the front man of the Screaming Trees, then fall from grace as a low-level crack dealer and a homeless heroin addict, all the while watching some of his closest friends rocket to the pinnacle of popular music. In SING BACKWARDS AND WEEP, Lanegan takes readers back to the sinister, needle-ridden streets of Seattle, to an alternative music scene that was simultaneously bursting with creativity and saturated with drugs. He tracks the tumultuous rise and fall of the Screaming Trees, from a brawling, acid-rock bar band to world-famous festival favourites with an enduring legacy that still resonates. Lanegan's personal struggles with addiction, culminating in homelessness, petty crime, and the tragic deaths of his closest friends, is documented with a painful honesty and pathos. Gritty, gripping, and unflinchingly raw, SING BACKWARDS AND WEEP is a book about more than just an extraordinary singer who watched his dreams catch fire and incinerate the ground beneath his feet. Instead, it's about a man who learned how to drag himself from the wreckage, dust off the ashes, and keep living and creating. ...Show more
$65.00
AUD
Category: Music
In 2016 it was announced that Bob Dylan had sold his personal archive to the George Kaiser Foundation in Tulsa, Oklahoma, reportedly for $22 million (and $64 million in tax relief). As the boxes started to arrive, the Foundation asked Clinton Heylin - author of the acclaimed Dylan behind the Shades (199 1; rev. 2011) and 'perhaps the world's authority on all things Dylan' (Rolling Stone) - to assess the material that they had been given. What he found in Tulsa - as well as what he gleaned from other papers he had recently been given access to by Sony and the Dylan office - so changed his understanding of the artist, in particular of his creative process, that he became convinced that his biography needed to be completely rewritten. It turns out that most of what we thought we knew is wrong - and in particular, that Dylan is the notoriously unreliable narrator of his own story. With fresh and revealing information on every page, the first volume, A Restless Hungry Feeling, tells the story of Dylan's meteoric rise to fame- his arrival in New York in early 1961, where he is embraced by the folk scene; his elevation to spokesman of a generation whose protest songs deliver the soundtrack for the burgeoning Civil Rights movement; his alleged betrayal when he 'goes electric' at Newport in 1965; his subsequent controversial world tour with a rock 'n' roll band; and the recording of his three undisputed masterpieces- Bringing it All Back Home, Highway 61 Revisited and Blonde on Blonde. Dylan is at the peak of his fame when in July 1966 he reportedly crushes his motorbike in Woodstock, upstate New York, and disappears from public view. When he re-emerges, he looks different, his voice sounds different, his songs are different; he would not tour again until 1974. There is unlikely to be any more 'autobiography' after Chronicles, and Dylan is never going to authorise an official biography; Clinton's meticulously researched, all-encompassing and consistently revelatory account is the closest we will ever get to a definitive life. ...Show more
$31.20
AUD
Category: Music
An exploration of female friendship and women in music, from the iconic singer-songwriter and bestselling author of Another Planet and Bedsit Disco Queen.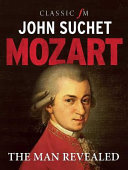 $22.99
AUD
Category: Music
Think you know Mozart? Think again. Wolfgang Amadeus Mozart, child genius, revered composer, bringer of joy and comfort to countless generations of music lovers? Well, yes - and no. Exploring and unpicking the many legends about the much-loved and brilliant composer, John Suchet reveals a richer, more in-depth portrait of Mozart: blessed with a happy disposition yet suffering from bouts of depression, successful from a young age yet often struggling financially as he struggled to make his way in the world under the shadow of his domineering father. Naturally mischievous and obsessed with toilet humour, this is not the divine like figure we have come to expect. This is Mozart the man, as you may never have seen him before. 'Rich with wit and warmth, this compact biography is thoroughly enchanting' Kirkus Reviews 'Splendidly written... this captivating story will make a wonderful addition to anyone's library and is a must read for music lovers' NY Journal of Books ...Show more