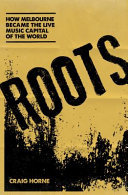 $34.99
AUD
Category: Music
Roots is the history of live music in Melbourne, from jazz to blues, country, folk, rhythm and blues to rock, and the socio-political stories of those musicians who played what they wanted, when they wanted, without a damn.
$16.99
AUD
Category: Music | Series: Faber Social Ser.
SUNDAY TIMES MUSIC BOOK OF THE YEAR. ROUGH TRADE BOOK OF THE YEAR. MOJO BOOK OF THE YEAR In 1975, Viv Albertine was obsessed with music but it never occurred to her she could be in a band as she couldn't play an instrument and she'd never seen a girl play electric guitar.A year later, she was the guita rist in the hugely influential all-girl band the Slits, who fearlessly took on the male-dominated music scene and became part of a movement that changed music. A raw, thrilling story of life on the frontiers and a candid account of Viv's life post-punk - taking in a career in film, the pain of IVF, illness and divorce and the triumph of making music again - Clothes Music Boys is a remarkable memoir. ...Show more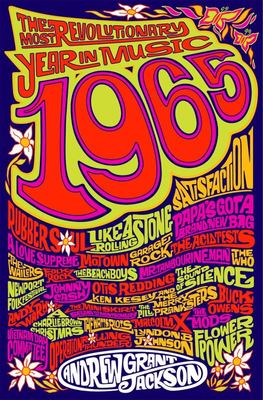 $16.99
AUD
Category: Music
A lively chronicle of the year that shaped popular music forever, with an all new Spotify appendix More than half a century ago, friendly rivalry between musicians turned 1965 into the year rock evolved into the premier art form of its time and accelerated the drive for personal freedom throughout the Western world. The Beatles made their first artistic statement with Rubber Soul. Bob Dylan released "Like a Rolling Stone, arguably the greatest song of all time, and went electric at the Newport Folk Festival. The Rolling Stones's "Satisfaction" catapulted the band to world-wide success. New genres such as funk, psychedelia, folk rock, proto-punk, and baroque pop were born. Soul music became a prime force of desegregation as Motown crossed over from the R&B charts to the top of the Billboard Hot 100. Country music reached new heights with Nashville and the Bakersfield sound. Musicians raced to innovate sonically and lyrically against the backdrop of seismic cultural shifts wrought by the Civil Rights Movement, Vietnam, psychedelics, the Pill, long hair for men, and designer Mary Quant's introduction of the miniskirt. In 1965, Andrew Grant Jackson combines fascinating and often surprising personal stories with a panoramic historical narrative. ...Show more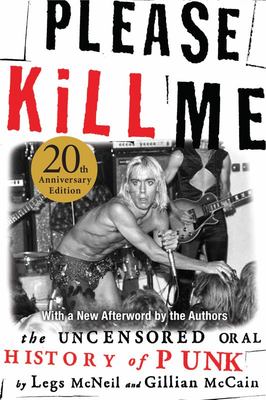 $30.00
AUD
Category: Music
ATime Out andDaily News Top Ten Book of the Year upon its initial release,Please Kill Me is the first oral history of the most nihilist of all pop movements. Iggy Pop, Danny Fields, Dee Dee and Joey Ramone, Malcom McLaren, Jim Carroll, and scores of other famous and infamous punk figures lend their voic es to this definitive account of that outrageous, explosive era. From its origins in the twilight years of Andy Warhol's New York reign to its last gasps as eighties corporate rock, the phenomenon known as punk is scrutinized, eulogized, and idealized by the people who werethere and who made it happen. ...Show more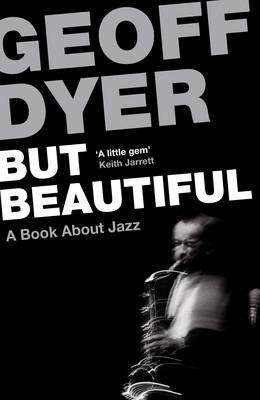 $19.99
AUD
Category: Music
Lester Young fading away in a hotel room; Charles Mingus storming down the streets of New York on a too-small bicycle; Thelonius Monk creating his own private language on the piano... In eight poetically charged vignettes, Geoff Dyer skilfully evokes the embattled lives of the players who shaped modern jazz. He draws on photos and anecdotes, but music is the driving force of But Beautiful and Dyer brings it to life in luminescent and wildly metaphoric prose that mirrors the quirks, eccentricity, and brilliance of each musician's style. ...Show more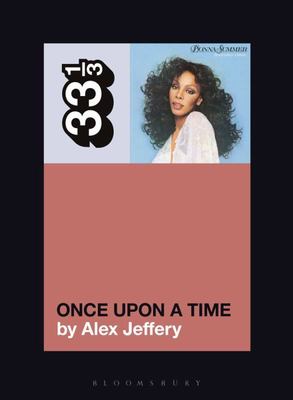 $19.99
AUD
Category: Music | Series: 33 1/3 Ser.
Contradicting assumptions that disco albums are shallow and packed with filler, Donna Summer's double album Once Upon A Time stands out as a piece that delivers on its promise of an immaculately crafted journey from start to finish. A new interpretation of the Cinderella story, it is set in the then con temporary world of New York disco and takes the listener on a journey from urban isolation and deep despair to joy and vindication, all filtered through the mind of its na ve and fantasy-prone protagonist.As well as charting the production of the album within the legendary Munich Machine in Germany, this book digs deep into the album's rich themes and subtexts. Approaching the book from inventive angles, the four essays within the book act as a prism connecting the reader to the classical aspirations of Eurodisco, the history of the black fairy tale and a queer knowledge that reads Summer's Cinderella tale in some surprising ways. ...Show more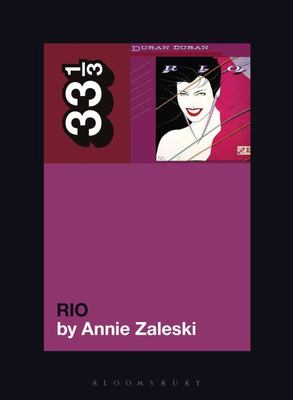 $19.99
AUD
Category: Music | Series: 33 1/3 Ser.
In the '80s, the Birmingham, England, band Duran Duran became closely associated with new wave, an idiosyncratic genre that dominated the decade's music and culture. No album represented this rip-it-up-and-start-again movement better than the act's breakthrough 1982 LP, Rio. A cohesive album with a retr o-futuristic sound-influences include danceable disco, tangy funk, swaggering glam, and Roxy Music's art-rock-the full-length sold millions and spawned smashes such as Hungry Like the Wolf and the title track.   However, Rio wasn't a success everywhere at first; in fact, the LP had to be buffed-up with remixes and reissued before it found an audience in America. The album was further buoyed by colorful music videos, which established Duran Duran as leaders of an MTV-driven second British Invasion, and the group's cutting-edge visual aesthetic. Via extensive new interviews with band members and other figures who helped Rio succeed, this book explores how and why Rio became a landmark pop-rock album, and examines how the LP was both a musical inspiration-and a reflection of a musical, cultural, and technology zeitgeist. ...Show more
$19.99
AUD
Category: Music
Having designed Roxy Music as an haute couture suit hand-stitched of punk and progressive music, Bryan Ferry redesigned it. He made Roxy Music ever dreamier and mellower reaching back to sadly beautiful chivalric romances. Dadaist (punk) noise exited; a kind of ambient soft soul entered. Ferry parted ways with Eno, electric violinist Eddie Jobson, and drummer Paul Thompson, foreswearing the broken-sounding synthesizers played by kitchen utensils, the chance-based elements, and the maquillage of previous albums.The production and engineering imposed on Avalon confiscates emotion and replaces it with an acoustic simulacrum of courtliness, polished manners, and codes of etiquette. The seducer sings seductive music about seduction, but decorum is retained, as amour courtois insists. The backbeat cannot beat back nostalgia; it remains part of the architecture of Avalon, an album that creates an allusive sheen. Be nostalgic, by all means, but embrace that feeling's falseness, because nostalgia whether inspired by medieval Arthuriana or 1940s film noir repartee or a 1980s drug-induced high deceives. Nostalgia defines our fantasies and our (not Ferry's) essential artifice. ...Show more
$22.99
AUD
Category: Music
Wayne Kramer, legendary guitarist and co-founder of quintessential Detroit proto-punk legends The MC5, tells his story in The Hard Stuff.
$32.99
AUD
Category: Music
'A roadmap for innovators, entrepreneurs and those seeking new avenues for exploring and reimagining the future' Deepak Chopra 'Groundbreaking' Amy Cuddy, bestselling author of Presence Musicians know how to stay ahead of the beat. As Chance the Rapper said 'Technology moves faster than business and music moves faster than technology.' Forced to find new ways to adapt to accelerating change, musicians are masters of innovation. Demystifying their process for the first time, Two Beats Ahead reveals what we can learn from today's top musical minds. Drawing from interviews and case studies with masterminds like Quincy Jones, Jimmy Iovine, Dr. Dre, Lady Gaga, Beyoncé and Pharrell Williams, as well as leaders at Google X and Amazon, this book identifies the key lessons and skills musicians can teach us about innovation. Inspired by creative geniuses, you'll learn how to: · Listen more carefully and thoughtfully · Experiment more freely · Collaborate with a more diverse cast of partners · Demo and prototype like a jazz musician · Perform under the spotlight · Improvise like a great bebop ensemble Two Beats Ahead is a creativity crash-course for anyone who wants to be more entrepreneurial or lead an innovative team. 'Inspiration for anyone looking to expand the reach of their creativity' Tim Brown, author of Change By Design 'Based on their course at Berklee, Michael and Panos show that a musician's perspective, much like a designers perspective, can unlock inspiration and innovation, no matter who you are' David Kelley, founder of IDEO and the Stanford d.school ...Show more
$45.00
AUD
Category: Music
From the acclaimed, controversial singer-songwriter Sinéad O'Connor comes a revelatory memoir of her fraught childhood, musical triumphs, fearless activism, and of the enduring power of song.   Blessed with a singular voice and a fiery temperament, Sinéad O'Connor rose to massive fame in the late 1980s and 1990s with a string of gold records. By the time she was twenty, she was world famous--living a rock star life out loud. From her trademark shaved head to her 1992 appearance on Saturday Night Live when she tore up Pope John Paul II's photograph, Sinéad has fascinated and outraged millions.  In Rememberings, O'Connor recounts her painful tale of growing up in Dublin in a dysfunctional, abusive household. Inspired by a brother's Bob Dylan records, she escaped into music. She relates her early forays with local Irish bands; we see Sinéad completing her first album while eight months pregnant, hanging with Rastas in the East Village, and soaring to unimaginable popularity with her cover of Prince's "Nothing Compares 2U."   Intimate, replete with candid anecdotes and told in a singular form true to her unconventional career, Sinéad's memoir is a remarkable chronicle of an enduring and influential artist.   ...Show more
$35.00
AUD
Category: Music
The acclaimed biography substantially updated and revised, Howard Sounes's Down the Highway broke news about Dylan's fiercely guarded personal life and set the standard as the most comprehensive and riveting biography on Bob Dylan. Now, on the occasion of Dylan's seventieth birthday, this edition contin ues to document the iconic songwriter's life through new interviews and reporting, covering the release of Dylan's first #1 album since the seventies, recognition from the Pulitzer Prize jury for his influence on popular culture, and the publication of his best-selling memoir, giving full appreciation to his artistic achievements and profound significance. Candid and refreshing, Down the Highway is a sincere tribute to Dylan's seminal place in postwar American cultural history, and remains an essential book for the millions of people who have enjoyed Dylan's music over the years. ...Show more