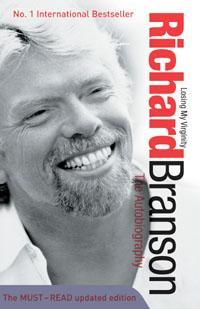 $24.95
AUD
Category: Art and Design
A revised and updated edition of the bestseller from Virgin founder Richard Branson. Already a great read---fascinatingly mixing autobiography and business how-to---the book is now right up to the moment, with the latest bold moves from this irrepressible, charismatic entrepreneur and his rule-breaking, hugely successful company. ...Show more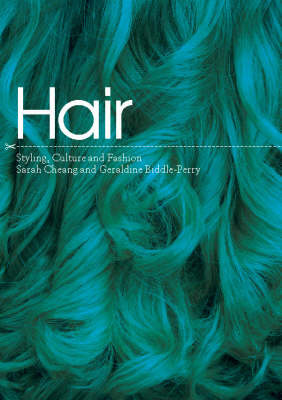 Hair
by cheang
$54.95
AUD
Category: Art and Design
"Hair: Styling, Culture and Fashion" explores the social importance of hair, wherever it grows, explaining the cultural significance of hair and hairiness, and presenting a new critical engagement with hair and its stories, histories, performances and rituals. From heads, legs and underarms, to wigs and beards, and everything in between, the presentation, manipulation and daily experience of human hair plays a central and dynamic role within fashion, self-expression and the creation of social identity. The book's diverse range of cross-cultural essays encompasses the study of hair in fashion, film, art, history, literature, performance and consumer culture. Offering an accessible mix of visual analysis, cultural commentary and critical theory, "Hair: Styling, Culture and Fashion" will appeal to all those interested in the presentation and analysis of cultural identity and the body. ...Show more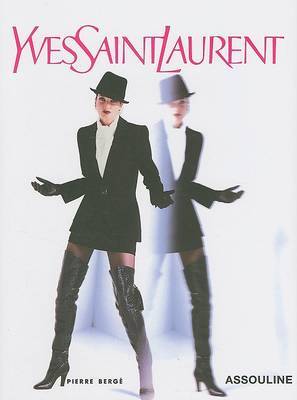 $35.00
AUD
Category: Art and Design | Series: Memoirs S.
St. Laurent was hip and modern, he was inspired by Mondrian, Picasso, Braque, Matisse, Warhol, Wesselman and even Goya and Velazquez. Berge and St. Laurent understood that haute couture was a dying art and in 1966 started their own ready-to-wear line, a revolutionary move at the time. Their Rive Gauche boutiques sprung up like delicious mushrooms on the world's fashionable shopping streets, bringing the glamour of the happy few to a far larger public. YSL pants suits, safari jackets and the "smoking, " a man's dinner jacket adapted for slim, with-it ladies, were the ultimate fashion statement, much as Chanel's simple black dress had been in the 1930s. But St. Laurent also admired Schiaparelli's daring wit and executed workmen's smocks in satins and velvet, and designed bomber jackets to be worn over chiffon evening dresses. Quite justly, he was honored as the first living designer to merit a one-man show at the Metropolitan Museum's Costume Institute in 1983. ...Show more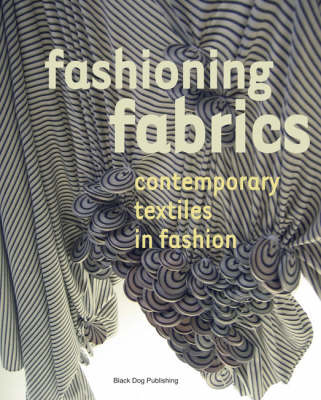 $79.50
AUD
Category: Art and Design
Investigates the various ways in which textiles are used by fashion designers, focusing on those for whom textiles are a central part of their practice. This book explores the experimental, the beautiful and the extravagant in textile and fashion design. It traces the history of the innovations and pass ion that runs through many designers' work. ...Show more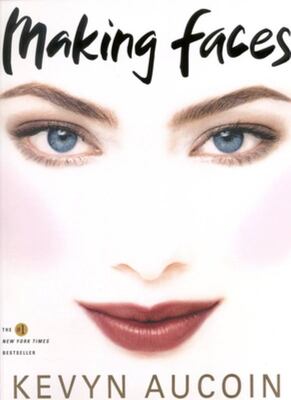 $49.95
AUD
Category: Art and Design
Kevyn Aucoin, make-up artist to people like Gwyneth Paltrow, Julia Roberts and Tina Turner, takes many different faces, including all physical and racial types, and shows in detailed step-by-step illustrations how to make the most of your beauty, and how to radically change your mood with makeup.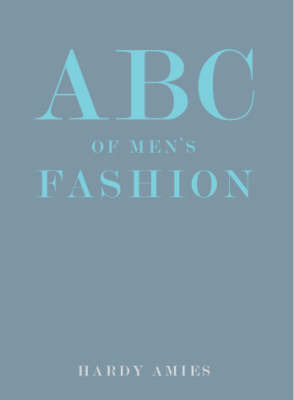 $24.99
AUD
Category: Art and Design
This bestselling fashion classic now available in cloth-bound special edition. Illustrated with delightful photographs and drawings, this beautiful book is the perfect gift for both the style-conscious and the desperately in need! Hardy Amies' skilful eye guides you safely through style decisions on eve rything from blazers and brogues to skiing and sandals. ...Show more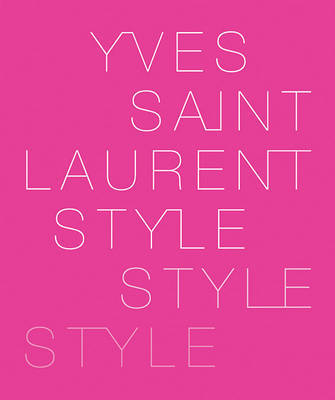 $75.00
AUD
Category: Art and Design
Yves Saint Laurent's signature design style is marked by its intertwining of references from the art world with those of popular culture and social revolution. Since its establishment in the 1960s by Saint Laurent himself and his partner, Pierre Berge, the Yves Saint Laurent haute couture house has rede fined femininity, creating arguably the most famous - and sexiest - suit for women, 'Le Smoking' suit, as well as the innovative, landmark collections Pop Art, Ballet Russes and Picasso.This retrospective book is a one-of-a-kind complete survey of the forty-year history of the Yves Saint Laurent fashion house, highlighting the inventive character of the designer's work. Over 160 of the best designs and accessories, all taken from the Foundation Pierre Berge-Yves Saint Laurent collection, appear along with drawings and photographs. This volume is a beautiful and comprehensive tribute to the timeless style of Yves Saint Laurent design. "Yves Saint Laurent" is the companion book to an exhibition that will travel to the Montreal Museum of Fine Arts in the summer of 2008 and the de Young Museum in San Francisco in winter of 2008-9. ...Show more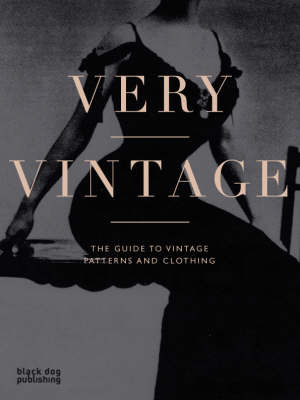 $39.95
AUD
Category: Art and Design
Emerging from the narrow underground passages into the chambers of caves such as Lascaux, Chauvet, and Altamira, visitors are confronted with symbols, patterns, and depictions of bison, woolly mammoths, ibexes, and other animals. Since its discovery, cave art has provoked great curiosity about why it a ppeared when and where it did, how it was made, and what it meant to the communities that created it. David Lewis-Williams proposes that the explanation for this lies in the evolution of the human mind. Cro-Magnons, unlike the Neanderthals, possessed a more advanced neurological makeup that enabled them to experience shamanistic trances and vivid mental imagery. It became important for people to "fix," or paint, these images on cave walls, which they perceived as the membrane between their world and the spirit world from which the visions came. Over time, new social distinctions developed as individuals exploited their hallucinations for personal advancement, and the first truly modern society emerged. Illuminating glimpses into the ancient mind are skillfully interwoven here with the still-evolving story of modern-day cave discoveries and research. The Mind in the Cave is a superb piece of detective work, casting light on the darkest mysteries of our earliest ancestors while strengthening our wonder at their aesthetic achievements. ...Show more