$45.00
AUD
Category: Classics | Series: Penguin Clothbound Classics Ser.
One of China's Four Great Classical Novels, Monkey King was written anonymously during the Ming dynasty and is most commonly attributed to Wu Cheng'en, the son of a silk-shop clerk from east China. It recounts a Tang-dynasty monk's quest for Buddhist scriptures, accompanied by an omni-talented kung-fu M onkey King called Sun Wukong; a rice-loving divine pig; and a depressive man-eating river-sand monster. Comparable to The Canterbury Tales or Don Quixote, the tale is at once a comic adventure story, a humorous satire of Chinese bureaucracy, a spring of spiritual insight and an extended allegory in which the group of pilgrims journeys towards enlightenment. ...Show more
Arsene Lupin, Gentleman-Thief
by Maurice Leblanc; Michael Sims (Notes by, Introduction by)
$34.99
AUD
Category: Classics
Leblanc's creation, gentleman thief Ars ne Lupin, is everything you would expect from a French aristocrat - witty, charming, brilliant, sly ... and possibly the greatest thief in the world. For more than seventy years, Penguin has been the leading publisher of classic literature in the English-speaking world. With more than 1,700 titles, Penguin Classics represents a global bookshelf of the best works throughout history and across genres and disciplines. Readers trust the series to provide authoritative texts enhanced by introductions and notes by distinguished scholars and contemporary authors, as well as up-to-date translations by award-winning translators. ...Show more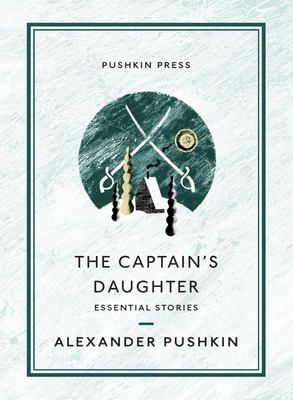 $24.99
AUD
Category: Classics | Series: Pushkin Collection
A dazzling new collection of Pushkin's most fiction, in definitive translations by the acclaimed Anthony Briggs.
$27.99
AUD
Category: Classics
A revelatory new translation of the playful, incomparable masterpiece of one of the greatest black authors in the Americas A Penguin Classic   The mixed-race grandson of ex-slaves, Machado de Assis is not only Brazil's most celebrated writer but also a writer of world stature, who has been championed by the likes of Philip Roth, Susan Sontag, Allen Ginsberg, John Updike, and Salman Rushdie. In his masterpiece, the 1881 novel The Posthumous Memoirs of Br s Cubas (translated also as Epitaph of a Small Winner), the ghost of a decadent and disagreeable aristocrat decides to write his memoir. He dedicates it to the worms gnawing at his corpse and tells of his failed romances and halfhearted political ambitions, serves up harebrained philosophies, and complains with gusto from the depths of his grave. Wildly imaginative, wickedly witty, and ahead of its time, the novel has been compared to the work of everyone from Cervantes to Sterne to Joyce to Nabokov to Borges to Calvino, and has influenced generations of writers around the world. This new English translation is the first to include extensive notes providing crucial historical and cultural context. Unlike other editions, it also preserves Machado's original chapter breaks--each of the novel's 160 short chapters begins on a new page--and includes excerpts from previous versions of the novel never before published in English. ...Show more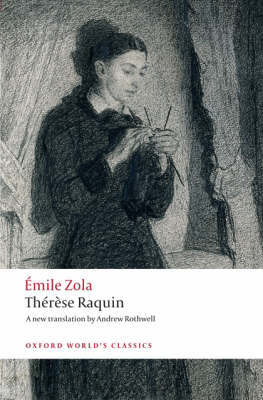 $22.00
AUD
Category: Classics | Series: Oxford World's Classics
Therese Raquin is a clinically observed, sinister tale of adultery and murder among the lower orders in nineteenth-century Paris. Zola's dispassionate dissection of the motivations of his characters, mere 'human beasts' who kill in order to satisfy their lust, is much more than an atmospheric Second Emp ire period-piece. Many readers were scandalized by an approach to character-drawing which seemed to undermine not only the moral values of a deeply conservative society, but also the whole code of psychological description on which the realist novel was based. Together with the important 'Preface to the Second Edition' in which Zola defended himself against charges of immorality, Therese Raquin stands as a key early manifesto of the French Naturalist movement, of which Zola was the founding father. Even today, this novel has lost none of its power to shock. This new translation is based on the second edition of 1868. The Introduction situates the novel in the context of Naturalism, medicine, and the scientific ideas of Zola's day. ABOUT THE SERIES: For over 100 years Oxford World's Classics has made available the widest range of literature from around the globe. Each affordable volume reflects Oxford's commitment to scholarship, providing the most accurate text plus a wealth of other valuable features, including expert introductions by leading authorities, helpful notes to clarify the text, up-to-date bibliographies for further study, and much more. ...Show more
$14.95
AUD
Category: Classics
I was still not permitted to decline those tennis parties. 'You must not close off your options,' Father said, and tweaked at one of the unflattering frills on my dress. In her much-loved debut novel, Kate Grenville took inspiration from the legendary Sydney eccentric Bea Miles to fashion the fictional life of Lilian Singer- from irrepressible girlhood in a cruel middle-class family, under a monstrous father, to independence and, later, old age as a Shakespeare-quoting bag lady, living on the streets and descending cheerfully into madness. Bold and exuberant, richly imaginative and intimate, Lilian's Story won the 1984 Australian/Vogel Literary Award and was immediately acclaimed as a masterpiece. ...Show more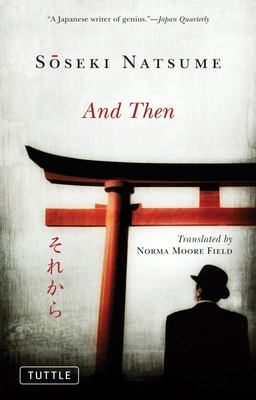 And Then
by Soseki Natsume
$22.99
AUD
Category: Classics | Series: Tuttle Classics Ser.
"And Then," ranked as one of Soseki Natsume's most insightful and stirring novels, tells the story of Daisuke, a young Japanese man struggling with his personal purpose and identity, as well as the changing social landscape of Meiji-era Japan. As Japan enters the 20th century, ancient customs give way t o western ideals, creating a perfect storm of change in a culture that operates on the razor's edge of societal obligation and personal freedom. ...Show more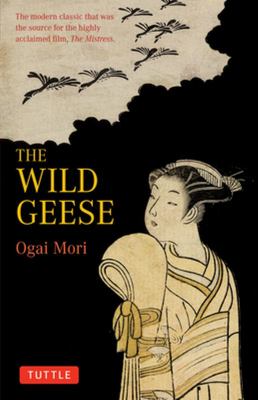 $22.99
AUD
Category: Classics | Series: Tuttle Classics of Japanese Literature
Otama is forced by poverty to become a moneylender's mistress. She is surrounded by her weak-willed father, her virile and calculating lover (and his suspicious wife), and the handsome student who is the object of her desire. Like those around her, and like the wild geese of the title, Otama yearns for the freedom of flight. ...Show more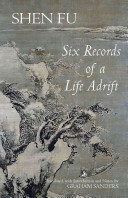 Six Records of a Life Adrift
by Shen Fu; Graham Sanders (Intro and Notes by, Translator)
$24.95
AUD
Category: Classics | Series: Hackett Classics Ser.
"Shen Fu's Six Records of a Life Adrift is the most intimate document at our disposal of private life in late imperial China. Graham Sanders now provides us with a new translation for the 21st century, which is not only well researched but also highly readable." --Wilt Idema, Harvard University
$22.99
AUD
Category: Classics
The culmination of 25 years of research, Alex Bennett's groundbreaking English translation of Miyamoto Musashi's The Book of Five Rings reveals the true meaning of the original work.   This piece of writing by famed samurai Musashi (1584-1645) is the single-most influential work on samurai swordsmansh ip, offering insights into samurai history, the Zen Buddhist state of "no-mind" that enables warriors to triumph and the philosophical meaning of Bushido--"the way of the warrior."   Until now, English translations of The Book of Five Rings have been based on inaccurate copies of Musashi's long-lost original manuscript. Bennett's translation is the first to be based on a careful reconstruction of the original text by Japan's foremost Musashi scholar. By identifying discrepancies among the existing copies, adding missing texts and correcting over 150 incorrect characters, this source is the closest representation of Musashi's original work possible. Utilizing this new source, Bennett captures the subtle nuance of the classic Japanese text, resulting in the most accurate English translation of The Book of Five Rings available.   This book also includes translations of five other known works by Musashi--three of them translated for the first time. The texts are richly annotated by Bennett, who includes an extensive introduction on Musashi's life and legacy.   The Complete Musashi: The Book of Five Rings and Other Works will be widely read by those interested in Japanese culture, Samurai history and martial arts--setting a new standard against which all other translations will be measured. ...Show more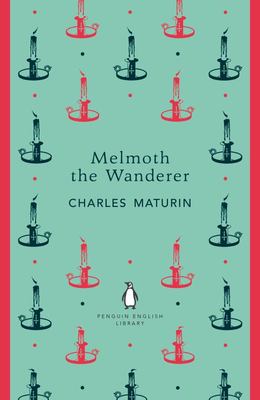 $14.99
AUD
Category: Classics | Series: The\Penguin English Library
The Penguin English Library Edition of Melmoth the Wanderer by Charles Maturin 'My hour is come . . . the clock of eternity is about to strike, but its knell must be unheard by mortal ears!' This violent, profound, baroque and blackly humorous novel is the story of Melmoth, who has sold his soul in ex change for immortality in a satanic bargain, and now preys on the helpless in their darkest moments, offering to ease their suffering if they will take his place and release him from his centuries of tortured wanderings. Melmoth the Wanderer(1820) blended Gothic fiction and psychological realism to create a work of hallucinatory power. The Penguin English Library - 100 editions of the best fiction in English, from the eighteenth century and the very first novels to the beginning of the First World War. ...Show more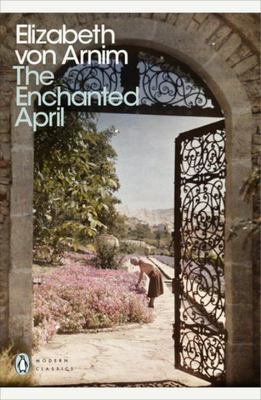 $19.95
AUD
Category: Classics
A notice in "The Times" addressed to 'Those who Appreciate Wistaria and Sunshine' advertises a 'small mediaeval Italian Castle on the shores of the Mediterranean to be let furnished for the month of April'. Four very different women take up the offer, escaping dreary London for the sunshine of Italy. Am ong the party are Mrs Wilkins and Mrs Arthuthnot, both fleeing unappreciative husbands; beautiful Lady Caroline, sick of being 'grabbed' by lovestruck men; and the imperious Mrs Fisher, who spends her time remembering the bearded 'great men' she knew in her Victorian childhood. By the end of their holiday, all the women will fall completely under the spell of Italy in this funny, insightful and very charming novel. ...Show more