$19.99
AUD
Category: Display & Gift
Dogs have been the animal companion of choice for millenia. For just as long artists have been creating an array of captivating images capturing their position as hunter, signifier of status or fidelity, religious image of purity and above all, loyal friend. From pampered pooches to working dogs, statel y hounds and moping mutts, this charming little book brings together a selection of the most endearing, thoughtful and amusing images of dogs drawn from Tate's collection.Featuring a wide variety of work from artists including Edwin Henry Landseer, Sidney Nolan, Chris Killip, Giacomo Amiconi, Hamo Thornycroft, William Hogarth, Joshua Reynolds, Cedric Morris, Peter Doig and Edward Ruscha, images of compassion, bravery, loyalty and joy accompanied by short, insightful texts, track how the dog has influenced artists around the world, and shed light on our relationship with these sentient, emotional creatures so loved by us. Sometimes traditional, sometimes contemporary, often touching and occasionally telling, placed together these beautiful images are a fascinating and joyful visual journey through the portrayal of canines in Western art, and are the perfect homage to man's best friend. ...Show more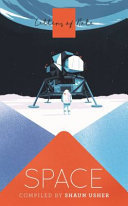 $14.99
AUD
Category: Display & Gift
A compulsive collection of the world's most entertaining, inspiring and powerful letters with space at their heart, curated by the founder of the global phenomenon lettersofnote.com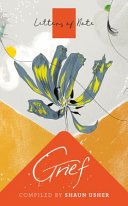 $14.99
AUD
Category: Display & Gift
An immensely moving collection of letters on the theme of Grief, curated by the founder of the globally popular Letters of Note website. The first volume in the bestselling Letters of Note series was a collection of hundreds of the world's most entertaining, inspiring, and unusual letters, based on the seismically popular website of the same name--an online museum of correspondence visited by over 70 million people. From Virginia Woolf's heartbreaking suicide letter, to Queen Elizabeth II's recipe for drop scones sent to President Eisenhower; from the first recorded use of the expression 'OMG' in a letter to Winston Churchill, to Gandhi's appeal for calm to Hitler; and from Iggy Pop's beautiful letter of advice to a troubled young fan, to Leonardo da Vinci's remarkable job application letter. Now, the curator of Letters of Note, Shaun Usher, gives us wonderful new volumes featuring letters organized around a universal theme. In this volume, Shaun Usher turns to the theme of grief. Contributors to be confirmed. ...Show more
$14.99
AUD
Category: Display & Gift
An irresistible new volume of affectionate missives about everyone's favorite taboo topic from the author of the bestselling Letters of Note collections. In Letters of Note: Sex, Shaun Usher collects together some of the most noteworthy missives ever written on the subject, from euphemism-laden, flirta tious exchanges and desire-driven expressions of passion to sincere and thoughtful meditations on the meaning of sex. Includes letters by: John Cheever, Sigmund Freud, Dorothy Day, James Joyce, Margaret Mead, Henry Miller, Anaïs Nin, Mae West & many more ...Show more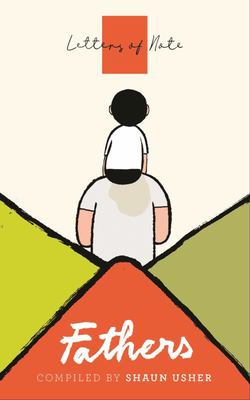 $14.99
AUD
Category: Display & Gift
A compulsive collection of the world's most entertaining, inspiring and powerful letters with fathers at their heart, curated by the founder of the global phenomenon lettersofnote.com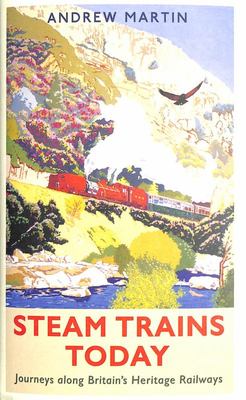 $34.99
AUD
Category: Display & Gift
A delightfully warm exploration of a very British obsession.
Frankenstein
by Mary Wollstonecraft Shelley; Bernie Wrightson (Illustrator); Stephen King (Introduction by)
$33.16
AUD
Category: Display & Gift
Annotated. Illustrated. Unabridged. Frankenstein, the title character in Mary Wollstonecraft Shelley's novel Frankenstein, the prototypical "mad scientist" who creates a monster by which he is eventually killed. The name Frankenstein has become popularly attached to the creature itself, who has become o ne of the best-known monsters in the history of motion pictures. Shelley's novel, Frankenstein: or, the Modern Prometheus (1818), is a combination of Gothic horror story and science fiction. The book tells the story of Victor Frankenstein, a Swiss student of natural science who creates an artificial man from pieces of corpses and brings his creature to life. Though it initially seeks affection, the monster inspires loathing in everyone who meets it. Lonely and miserable, the monster turns upon its creator, who eventually loses his life. ...Show more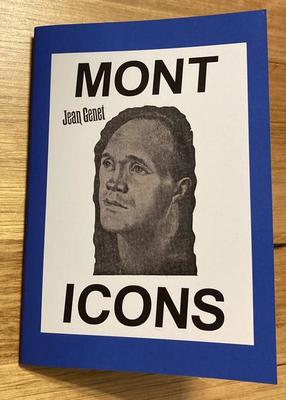 $20.00
AUD
Category: Display & Gift
A scrapbook collection of Jean Genet interview excerpts, speeches, photos and art contributed to MONT FC anonymously by worldwide obsessives. Includes an essay by Mahmood Fazal. Limited to 100 copies, hand numbered and stamped.
$59.95
AUD
Category: Display & Gift
An awe-inspiring collection of contemporary homes designed to foster a connection with the essential elements of landscape Living in Nature showcases a selection of architect-designed houses that have something fundamental in common: a special relationship with the natural world. Each of the book's 50 homes is carefully chosen for its stunning location, whether cocooned within the earth itself or soaring high amongst treetops, surrounded by cooling waters, or resisting the desert heat. With a wealth of photographs showcasing each house inside and out, Living in Nature offers inspiration -- and tranquillity. ...Show more
$9.99
AUD
Category: Display & Gift | Series: Penguin Green Ideas
Eat food. Mostly plants. Not too much. Using those seven words as his guide, Michael Pollan offers this indispensable handbook for anyone concerned about health and food. Simple, sensible and easy to use, Food Rules is a set of memorable adages or 'personal policies' for eating wisely, gathered from a wide variety of sources: mothers, grandmothers, nutritionists, anthropologists and ancient cultures among them. Whether at the supermarket, a restaurant or an all-you-can-eat buffet, this handy, pocket-size resource is the perfect manual for anyone who would like to become more mindful of the food we eat. For the past twenty years, Michael Pollan has been writing about the places where the human and natural worlds intersect: food, agriculture, gardens, drugs, and architecture. The Omnivore's Dilemma, about the ethics and ecology of eating, was named one of the ten best books of 2006 by the New York Times and the Washington Post. He is also the author of The Botany of Desire, A Place of My Own and Second Nature and, most recently, In Defence of Food. ...Show more
$9.99
AUD
Category: Display & Gift | Series: Penguin Green Ideas
The celebrated pioneer of the 'do-nothing' farming method reflects on global ecological trauma and argues that we must radically transform our understanding of both nature and ourselves in order to have any chance of healing.
$9.99
AUD
Category: Display & Gift
In this lyrical meditation on the American wilderness, Leopold considers the different ways humans shape the natural landscape, and describes for the first time the far-reaching phenomenon now known as 'trophic cascades'.