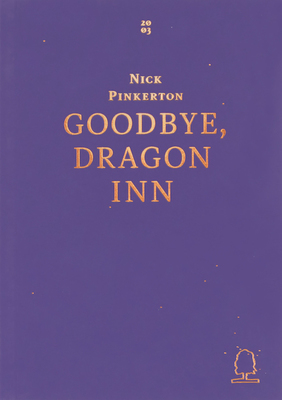 $21.00
AUD
Category: Film & TV
Is cinema really dead? As movie houses close and corporations dominate, the art form is at risk of changing beyond recognition. In this wide-ranging and elegiac essay, Nick Pinkerton takes a deep dive into Tsai Ming-liang's 2003 film Goodbye, Dragon Inn, a modern classic haunted by the ghosts and porten ts of a culture in flux. ...Show more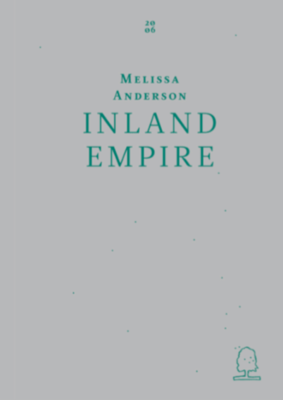 $21.00
AUD
Category: Film & TV
Few actors of her generation are as eclectic, thrilling and fearless as Laura Dern. In this seductive study, Melissa Anderson discusses Dern's dazzling body of work, focusing on herauthorial stamp on Inland Empire – a movie in which her phenomenal performance shatters every scene – and her enduring and revelatory collaborations with director David Lynch. ...Show more
$21.00
AUD
Category: Film & TV
Benning's landscape film TEN SKIES (2004) becomes an ecstatic launchpad to survey artistic representations of the sky. Looking up, Balsom's lyrical and idiosyncratic text drifts through the skyscape of historical and contemporary filmmaking, approaching the sky as an archive that offers tantalising clue s to the shifting relations between nature and people, clouds and earth. ...Show more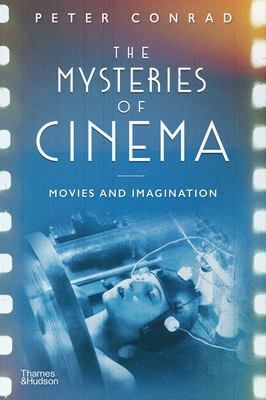 $49.99
AUD
Category: Film & TV
Ranging from the latenineteenth century to thepresent day, this exhilaratingsurvey by cultural critic PeterConrad explores the ways filmhas changed how we seethe world. This is a thematic roller-coaster ride through cinema history, with film expert Peter Conrad in the seat beside you. Thoroughly interna tional, this book ranges from Fay Wray to Satyajit Ray, from Buster Keaton to Kurosawa, from westerns to nouvelle vague. Conrad explores the medium's relationship to speed, technology, fantasy, horror, dream, color, sound, light, and shadow with reference to scores of films, from the earliest nineteenth-century silent experiments to the latest multisensory Hollywood blockbusters. The author's insights are amplified by voices from inside and outside the industry: directors and critics are included alongside artists, writers, philosophers, and historians ranging from Leo Tolstoy to Salvador Dalí, Theodor Adorno to Philip Roth. Arranged by topics, such as "Meta-Movie" and "The Physics of Film," rather than chronological events, The Mysteries of Cinema focuses on film's otherworldly, hypnotic, and magical qualities. Perfect for both movie fans who will discover new films and directors, and for students of film who will see familiar classics in a new light, this volume is full of unique insights into the genre. Combining his vast knowledge with a forensic eye for a director's every quirk and mannerism, Conrad offers a fascinating and thrilling exploration of film. ...Show more
$24.99
AUD
Category: Film & TV | Series: BFI Film Classics Ser.
Inspired by an alleged real case of demonic possession in 1949, The Exorcist became an international phenomenon. A blockbusting adaptation of a best-selling novel, it was praised as 'deeply spiritual' by some sections of the Catholic Church while being picketed by the Festival of Light and branded 'Sata nic' by the evangelist Billy Graham. Banned on video in the UK for nearly fifteen years, the film still retains and extraordinary power to shock and startle. The second edition of Mark Kermode's Exorcist volume has now been updated and expanded; its publication completes a journey of discovery begun by the author in 1997. The new edition documents the deletion and recovery of key scenes that have now been re-integrated into the film to create The Exorcist: the Version You've Never Seen. Candid interviews with director William Friedkin and writer/producer William Peter Blatty reveal the behind-the-scenes battles which took place during the production. In addition, exclusive stills reveal the truth about the legendary 'subliminal images' allegedly lurking within the celluloid. ...Show more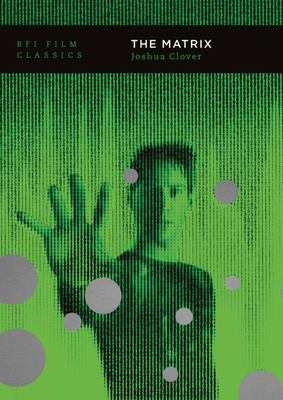 $24.99
AUD
Category: Film & TV | Series: BFI Film Classics Ser.
The Matrix (1999), directed by the Wachowski sisters and produced by Joel Silver, was a true end-of-the-millennium movie, a statement of the American zeitgeist, and, as the original film in a blockbusting franchise, a prognosis for the future of big-budget Hollywood film-making. Starring Keanu Reeves a s Neo, a computer programmer transformed into a messianic freedom fighter, The Matrix blends science fiction with conspiracy thriller conventions and outlandish martial arts created with groundbreaking digital techniques. A box-office triumph, the film was no populist confection: its blatant allusions to highbrow contemporary philosophy added to its appeal as a mystery to be decoded. In this compelling study, Joshua Clover undertakes the task of decoding the film. Examining The Matrix's digital effects and how they were achieved, he shows how the film represents a melding of cinema and video games (the greatest commercial threat to have faced Hollywood since the advent of television) and achieves a hybrid kind of immersive entertainment. He also unpacks the movie's references to philosophy, showing how The Matrix ultimately expresses the crisis American culture faced at the end of the 1990s. ...Show more
$39.99
AUD
Category: Film & TV
A visual adventure of Wes Anderson proportions, authorized by the legendary filmmaker himself: stunning photographs of real-life places that seem plucked from the just-so world of his films, presented with fascinating human stories behind each façade.   Accidentally Wes Anderson began as a personal tra vel bucket list, a catalog of visually striking and historically unique destinations that capture the imagined worlds of Wes Anderson.   Now, inspired by a community of more than one million Adventurers, Accidentally Wes Anderson tells the stories behind more than 200 of the most beautiful, idiosyncratic, and interesting places on Earth. This book, authorized by Wes Anderson himself, travels to every continent and into your own backyard to identify quirky landmarks and undiscovered gems: places you may have passed by, some you always wanted to explore, and many you never knew existed.   Fueled by a vision for distinctive design, stunning photography, and unexpected narratives, Accidentally Wes Anderson is a passport to inspiration and adventure. Perfect for modern travelers and fans of Wes Anderson's distinctive aesthetic, this is an invitation to look at your world through a different lens.   ...Show more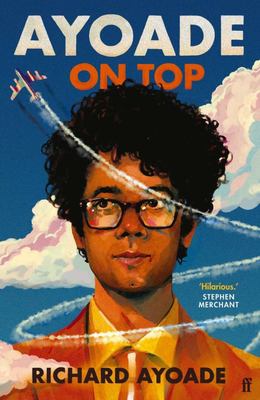 $22.99
AUD
Category: Film & TV
A message from the Captain: 'On behalf of myself and the entire Ayoade team, welcome to Ayoade on Top. At last, the definitive book about perhaps the best cabin-crew dramedy ever filmed: View from the Top, starring Gwyneth Paltrow.' Buckle up for the flight of your life. 'The most profoundly silly book on film I've ever read and somehow one of the most insightful too.' Edgar Wright 'A brilliant satire of film, academia, commerce and Richard Ayoade . . . The funniest book I've ever read.' Jesse Eisenberg 'I haven't laughed this much reading a book in a long time. The man is a national treasure.' Big Issue ...Show more
$59.99
AUD
Category: Film & TV
A fully revised, updated and expanded edition of the seminal text on film   A new edition of the most accessible and compelling history of the cinema yet published, which is now updated with extra chapters. The Story of Film explores cinema from around the world and shows how cinematic ideas and techn iques cross national boundaries. Divided into three main epochs--Silent (1885-1928), Sound (1928-1990), and Digital (1990-Present)--the movies are discussed within chapters reflecting both the stylistic concerns of the moviemakers and the political and social themes of the time. This edition includes new text that encompasses the further-reaching scope of world cinema today, and the huge leaps in technology that have changed cinema screens forever. Clearly written, and illustrated with over 400 stills, including numerous sequences explaining how scenes work, The Story of Film is essential reading for both film students and the general moviegoer. "The Story of Film is no mere reference volume or coffee-table book, although it could function perfectly respectably as both. Rather, it's a romantic, fiercely intelligent re-mapping of cinema that also celebrates it as a mysterious synthesis of inspiration and craft." --The Daily Telegraph "Mark Cousins is incapable of writing anything about cinema history without making it fascinating." --Sean Connery ...Show more
$49.99
AUD
Category: Film & TV
Feeding Hannibal: A Connoisseur's Cookbook is a collection of easy-to-follow recipes inspired by the show and created by its food stylist, Janice Poon. Each recipe is accompanied by fascinating insider's anecdotes, delightful artwork and revealing behind-the-scenes photos of stars and crew on the set of Hannibal. ...Show more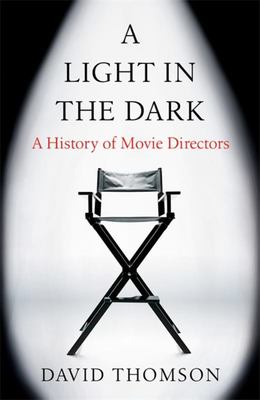 $32.99
AUD
Category: Film & TV
In little more than a century of cinema - Birth of a Nation was one hundred years old in 2015 - our sense of what a film director is, or should be, has shifted in fascinating ways. A director was once a functionary; then an important but not decisive part of an industrial process; then accepted as the p erson who was and should be in charge, because he was an artist and a hero. But the world has changed. In a nutshell, the change takes the form of a question: Who directed The Sopranos or Homeland? Hardly anyone knows, because we don't tend to read TV credits and the director has returned to a more subservient and anonymous role. Directors now try to be efficient, the deliverers of profitable films, and are often involved as producers, like Steven Spielberg. David Thomson's brilliant A LIGHT IN THE DARK personalises each chapter through an individual: Jean Renoir, Howard Hawks, Jean-Luc Godard, Alfred Hitchcock, Luis Bunuel, Orson Welles, Fritz Lang, Jane Campion, Stephen Frears and Quentin Tarantino. Through these characters (and other directors not mentioned here), David Thomson relates an imaginative new history of a medium that has changed the world. ...Show more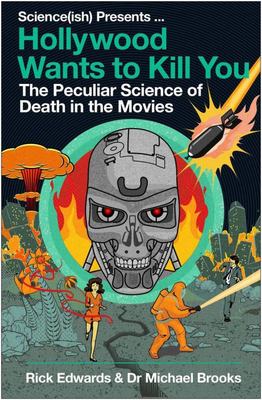 $22.99
AUD
Category: Film & TV
The hilarious new popular science book from the bestselling authors of the Sunday Times Book of the Year Science(ish).