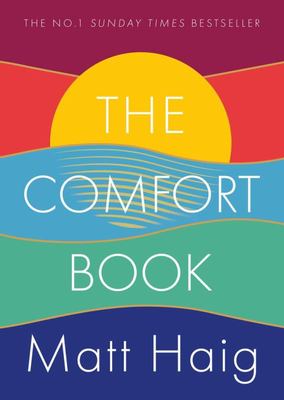 $34.99
AUD
Category: Health & Self Help
A hug in book form - the number one Sunday Times bestselling author of Reasons to Stay Alive rethinks the self-help book.
$32.99
AUD
Category: Health & Self Help
The first complete guide to burnout, based on groundbreaking new research. It shows how you can tell whether you really have burnout, and helps you shape a strategy for recovery that will work for you. Are you always exhausted? Unable to feel for others or for life's pleasures? Find it hard to concentra te and take in what you read? You may have burnout. Burnout is widespread among high achievers in the workplace, in business and in caring professions like health and teaching. Parents with new babies and those caring for the elderly and people with disabilities are also at risk. Although burnout is so common, it's often undiagnosed or misdiagnosed - most commonly as depression. Drawing on groundbreaking new research, the book hands you the tools to work out whether you have burnout - or not. The good news? It is possible to recover from even severe burnout. The authors show you how to recognise your own burnout pattern, how far you have travelled into burnout territory, and provide a broad-based management approach that is likely to help you regain your spark and build your resilience. With fascinating new insights into the biology of burnout, and stories from people who have brought themselves back from the brink, Burnout is a complete guide for anyone who suspects they may have burnout, for their families, for health professionals and employers. 'I cried reading parts of this book. Profoundly insightful, with information that is superbly liberating about a phenomenon that imprisons too many of us.' - Sonia Henry, author of Going Under ...Show more
$32.99
AUD
Category: Health & Self Help
What if you could turn anxiety into your superpower? A groundbreaking approach that has helped thousands by founder of the Sydney Anxiety Clinic.  
$19.99
AUD
Category: Health & Self Help
This unofficial compilation reviews the 100 best TED talks about creativity from great minds worldwide. With quirky graphics and memorable quotes, Great TED Talks: Creativity will inspire your thinking, open your mind to new perspectives and ignite your passion for creativity. Learn how to keep your foc us from masters such as Google engineer Matt Cutts and advertising legend Rory Sutherland. Be open to new ways of thinking, and discover what author Elizabeth Gilbert and musician Sting do when they have a creative block. Find inspiration in unusual places, and learn how to get 'Aha!' moments with Blue Man Group cofounder Matt Goldman. Encounter new ways to work with others, including entrepreneur Chip Conley's tips on bridging the generation gap within your team and artist Marina Abramović's advice on collaborating with your audience. There are thousands of TED talks to navigate--this book curates the most inspiring and provides a commentary on the top 100 ways to boost your inventiveness, find new avenues to explore, and overcome creative blocks to unleash your full potential. ...Show more
$29.99
AUD
Category: Health & Self Help
Shannah Kennedy, bestselling author of The Life Plan, takes you on a journey to accept change, heal, reset and move forward with clarity, direction and purpose once again.Change can turn our plans, our lives and our dreams upside down. Whether you have faced a redundancy, dealt with a break-up, been in an accident, lost a loved one, had a health scare, or been impacted by an economic downturn, your ability to navigate through the change process and create an alternative plan will be the key to your future happiness.Shannah Kennedy, bestselling author of The Life Plan, has created a simple yet powerful four-part guide that is designed to give you the confidence to accept, heal, grow and adapt. Full of practical tips and exercises to help you process your emotions, restore and recover, shift your mindset, set clear goals and take control, Plan B is your roadmap to finding happiness once again. ...Show more
$34.99
AUD
Category: Health & Self Help
Leadership is within everyone's reach, everyone's ability and everyone's power. It's time to step up, and Holly Ransom will show you how.What does it mean to 'be a leader'?What does true leadership look like in the 2020s, when we're facing complexity and challenges in every direction - from climate disa ster to political division, and inequality to consumer mistrust?And how can we be part of the solution, while crafting a meaningful and satisfying career?The answers aren't simple, but Holly Ransom is closer to finding them than most. Barely into her thirties, since chairing the G20 Youth Summit in 2014, Holly has been working with and learning from the heads of countries, companies and charities to help them disrupt what they do and change the world for the better. In her fearless and widely-researched manifesto, this innovative young thinker shows how it is within everyone's reach, everyone's ability and everyone's power to be an effective leader - in business and beyond. Through three principles - mindset, method and mastery - you'll discover how to first lead yourself, then others. And you'll benefit from the wisdom of the luminaries Holly has interviewed, from Susan Cain and Condoleezza Rice to Barack Obama and Malcolm Gladwell. This is the path to the leading edge - and becoming the leader the world needs you to be. ...Show more
$35.00
AUD
Category: Health & Self Help
Death. Sex. Money. Tricky subjects we're taught to avoid in polite conversation. But if they're so unpleasant, why do so many people tune in regularly to hear Anna Sale asking perfect strangers about them? What if, rather than declaring them off-limits, we could all benefit from discussing them more?Dea th. Sex. Money. Tricky subjects we're taught to avoid in polite conversation. But if they're so unpleasant, why do so many people tune in regularly to hear Anna Sale asking perfect strangers about them? What if, rather than declaring them off-limits, we could all benefit from discussing them more?In Let's Talk About Hard Things, Sale - the host of cult podcast Death, Sex & Money, which tackles life's hard questions - takes her quest for more honest communication into her own life. She considers her history of facing (and sometimes avoiding) difficult subjects, both personal and cultural; she reflects on race, wealth, inequality, love, grief, death, power - all the things that shape our daily lives, the things we should be talking about, but often struggle to. She tracks down people whose stories best illuminate the transformative power of tough conversations, and offers, with her trademark empathy and insight, different ways of approaching these tricky topics with family, friends, loved ones, and strangers alike.Part treatise, part how-to, and part memoir, Let's Talk About Hard Things is candid, unflinching, and entertaining in its quest to make everyone more comfortable with the uncomfortable realities of life. 'In Let's Talk About Hard Things, Anna Sale brings us fascinating conversations that feel both intensely personal and widely universal, then shows us how to start having them in our own lives. You will laugh, cry, nod in recognition, and by the end, feel like no topic is off limits when it comes to creating meaningful connection. I want to give a copy of this book to every family member, friend, and therapy patient I see.'-Lori Gottlieb, host of Dear Therapists podcast and New York Times bestselling author of Maybe You Should Talk To Someone 'With tremendous empathy and thoughtfulness, Anna Sale models how to have the hard conversations - about love and grief and fear and so much else. Sale is a wise guide through the most difficult human terrain, and with her help, I'm now having conversations that before this book felt impossible.' -John Green, New York Times bestselling author of Turtles All the Way Down and The Fault in Our Stars'Anna Sale has a real gift for cutting through the white noise that so often overwhelms our most urgent, high-stakes conversations. She's teaching us how to listen to one another again. No one can save us from life's plot twists - and no one should - but page by page, sentence by sentence, Sale is committed to seeing us through.' -Saeed Jones, author of How We Fight For Our Lives ...Show more
$27.99
AUD
Category: Health & Self Help
Become your own mental health expertMental illness is too often portrayed with a sense of despair, as if it's a life sentence. Nothing could be further from the truth. Virtually everyone improves with help, and most of the help is relatively easy to access. How do we define mental illness? What does a d iagnosis mean? What should you ask your doctor before you begin treatment? Are there alternatives to medication? What does the research show actually works? Practitioner and professor of psychiatry Dr Steve Ellen and popular comedian Catherine Deveny combine forces to demystify the world of mental health. Sharing their personal experiences of mental illness and an insider perspective on psychiatry, they unpack the current knowledge about conditions and treatments. Punctuated with anecdotes and real-life stories, Mental covers everything from depression and anxiety to schizophrenia, personality disorders and substance abuse. This updated edition includes new sections on adolescent mental health and the impact of the coronavirus pandemic. Whether you have a mental illness or support someone who does, Mental offers clear practical help, empowering you with an arsenal of tips and techniques to help build your resilience. ...Show more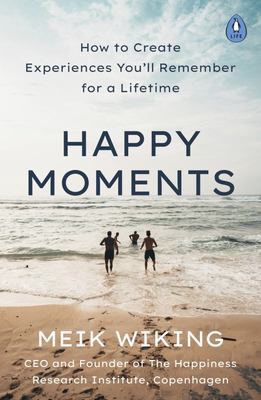 $22.99
AUD
Category: Health & Self Help
'Meik's new book will change the way you think' Dr Rangan Chatterjee ___________________________________________________________________________ From the same author that brought us The Little Book of Hygge, this book reveals the secret to filling your life with happy moments, and how to remember them for ever. Each year we are given 365 days. Some of those days pass us by without leaving a trace, and some days seem to stick in our minds for the rest of our lives. Do you remember your first kiss? Swimming in the sea on holiday? The first time you drove a car? Research has shown that when our senses are stimulated and when we are conscious of our emotions, we are more likely to recall those precious moments - which is why the butterflies in your tummy, the sun on your skin or the thrill of sitting at the wheel probably flood back to you so easily. But those happy memories don't have to be reserved for big life events. Drawing on global surveys, behavioural science experiments and data gathered by The Happiness Research Institute in Copenhagen, Meik is here to show how we can we can turn ordinary experiences into something extraordinary. Whether it's eating dinner at the table rather than in front of the TV, exploring a new part of your neighbourhood, or planning how you're going to celebrate your small wins, this book will help you find the magic in the every day, and create memories you will cherish forever. ...Show more
$35.00
AUD
Category: Health & Self Help
An inspiring and practical guide to achieving bold ambitions Michael Barber has spent many years advising governments, businesses and major sporting teams around the world on how to achieve ambitious goals on time. In this book he applies the wisdom he has gained from dealing with large, complex organi zations and elite athletes to help anyone tackle their most challenging goals. Drawing on the stories of historic visionaries and modern heroes - from Galileo to Rosa Parks, Harold Macmillan to Paula Radcliffe - Barber uses personal anecdote and proven strategy to map the route to success and navigate the difficulties that arise along the way. Whatever it is that you aspire to do - run a marathon, transform a school or provide a business of public service to millions - this book will inspire you to get going and to bridge the gap between hope and reality. ...Show more
$34.99
AUD
Category: Health & Self Help
'That's when I stood up, told the best mate to sit down, shut up or f**k off. That the man in the coffin had a few things to say.'Imagine you are dying with a secret. Something you've never had the courage to tell your friends and family. Or a last wish - a task you need carried out before you can rest in peace. Now imagine there's a man who can take care of all that, who has no respect for the living, who will do anything for the dead.Bill Edgar is the Coffin Confessor - a one-of-a-kind professional, a man on a mission to make good on these last requests on behalf of his soon-to-be-deceased clients. And this is the extraordinary story of how he became that man. Bill has been many things in this life- son of one of Australia's most notorious gangsters, homeless street-kid, maximum-security prisoner, hard man, family man, car thief, professional punching bag, philosopher, inventor, private investigator, victim of horrific childhood sexual abuse and an activist fighting to bring down the institutions that let it happen. A survivor. As a little boy, he learned the hard way that society is full of people who fall through the cracks - who die without their stories being told. Now his life's work is to make sure his clients' voices are heard, and their last wishes delivered- the small-town grandfather who needs his tastefully decorated sex dungeon destroyed before the kids find it. The woman who endured an abusive marriage for decades before finding freedom. The outlaw biker who is afraid of nothing . . . except telling the world he is in love with another man. The dad who desperately needs to track down his estranged daughter so he can find a way to say he's sorry, with one final gift. Confronting and confounding, heartwarming and heartbreaking, The Coffin Confessor is a compelling story of survival and redemption, of a life lived on the fringes of society, on both sides of the law - and what that can teach you about living your best life . . . and death. ...Show more
$24.99
AUD
Category: Health & Self Help
Surrounded by idiots at work? Fed up with a bad boss or lazy colleagues? Thomas Erikson, author of the runaway international bestseller Surrounded by Idiots, will help you handle them and get things done, the right waySurrounded by idiots at work? Fed up with a bad boss or lazy colleagues? Thomas Erikso n, author of the runaway international bestseller Surrounded by Idiots, will help you handle them and get things done, the right wayWhy is good leadership so rare? Everyone has to manage up to some extent but frankly some bosses are worse than others. If you're being driven crazy by a micro-manager, frequently drown under your boss's unreasonable expectations or struggle with being handed out responsibilities but no authority international behavioural expert Thomas Erikson is here to help. Drawing on the simple four-colour system that made Surrounded by Idiots a global bestseller, Erikson shows how understanding your boss's behavioural tendencies as well as your own will lead to a more harmonious and productive workplace. He also sets out what characterises an exemplary leader type and how you can adapt your behaviour to model it. Because there are two sides to every coin, Erikson also looks at employees themselves and why some colleagues frequently underachieve and what you can do to change this.Written with Erikson's signature humour and warmth, Surrounded by Bad Bosses (and Lazy Employees) will help you deal with the most hopeless managers and employees you can imagine - and keep you entertained along the way. ...Show more