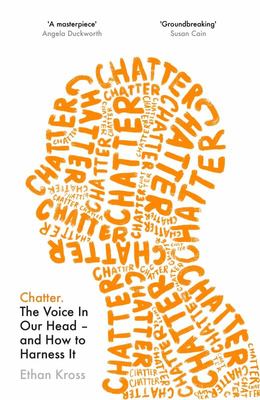 $35.00
AUD
Category: Health & Self Help
Turn your inner voice from critic to coach As humans, we all have a special ability that is unique to our species- an inner voice. It helps us focus, achieve our goals and reflect on life's most joyful moments. But it can also be our biggest enemy, chewing over painful emotions and replaying embarrassme nts, hijacking our thoughts to run amok with 'chatter'. How does this source of wisdom turn into our biggest critic? And how can we take back control?These are the questions one of the world's leading experts on the conscious mind set out to answer twenty years ago, when he started on an audacious mission - to study the conversations we have with ourselves. In this hugely anticipated book, that expert, the award-winning neuroscientist and psychologist Ethan Kross, reveals the sheer power of the inner voice, and shows us that we all possess a set of tools for harnessing it. Hidden in plain sight, they are in the words we use and the stories we tell ourselves, in the conversations we have with our loved ones and in the habits we undertake when tackling our goals. They are even sometimes in our bizarre rituals and lucky charms.Fascinating, entertaining and full of original insights and tips, Chatter will change the conversations you have with yourself forever, and help you lead a happier, more productive life. ...Show more
$22.99
AUD
Category: Health & Self Help
Be the best imperfect person you can be! Wabi Sabi is the Japanese Zen philosophy that all things are imperfect, unfinished and impermanent. It is a fresh way of seeing and moving through the world when our lives, literally and figuratively, feel cluttered. This book shows us how to apply this concept in the context of daily life and offers ideas on how to see it, embrace it and incorporate it into everyday thoughts, objects and situations. In a simple and accessible style, Wabi Sabi: The Wisdom in Imperfection shows you how embracing imperfections and impermanence frees you to become a better person, by reevaluating what "better" means--what really matters and what you truly want. A few simple challenges and exercises encourage you to get creative--such as a Wabi Sabi diary, a haiku exercise and a "make art" challenge--plus some tips on minimizing and decluttering (mentally and physically) for a simpler life. It allows you to mindfully make space in your head, home and with your time. In the foreword, Hector Garcia-- the bestselling author of Ikigai: The Japanese Secret to a Long and Happy Life--introduces readers to the Wabi Sabi aesthetic and shares his personal Wabi Sabi journey: from being asked about it on live TV fifteen years ago (before he knew what it was) to today, when it permeates every aspect of his life. ...Show more
$29.99
AUD
Category: Health & Self Help
A vibrant, empowering guide to surviving and thriving with endometriosis, from triple j presenter and endometriosis advocate Bridget Hustwaite.  
$35.00
AUD
Category: Health & Self Help
In 12 Rules for Life, acclaimed public thinker and clinical psychologist Jordan B. Peterson offered an antidote to the chaos in our lives- eternal truths applied to modern anxieties. His insights have helped millions of readers and resonated powerfully around the world. Now in this long-awaited sequel, Peterson goes further, showing that part of life's meaning comes from reaching out into the domain beyond what we know, and adapting to an ever-transforming world. While an excess of chaos threatens us with uncertainty, an excess of order leads to a lack of curiosity and creative vitality. Beyond Order therefore calls on us to balance the two fundamental principles of reality - order and chaos -- and reveals the profound meaning that can be found on the path that divides them. In times of instability and suffering, Peterson reminds us that there are sources of strength on which we can all draw- insights borrowed from psychology, philosophy, and humanity's greatest myths and stories. Drawing on the hard-won truths of ancient wisdom, as well as deeply personal lessons from his own life and clinical practice, Peterson offers twelve new principles to guide readers towards a more courageous, truthful and meaningful life.   ...Show more
$24.99
AUD
Category: Health & Self Help
From the subject of the film The Two Glorias:The New York Times bestseller "that could bring the human race a little closer to rescuing itself" (Naomi Wolf). "Without self-esteem, the only change is an exchange of masters; with it, there is no need for masters." --Gloria Steinem   When trying to find books to give to "the countless brave and smart women I met who didn't think of themselves as either brave or smart," Steinem realized that books either supposed that external political change would cure everything or that internal change would. None linked internal and external change together in a seamless circle of cause and effect, effect and cause. She undertook to write such a book, and ended up transforming her life, as well as the lives of others.   The result of her reflections is this truly transformative book: part personal collection of stories from her own life and the lives of many others, part revolutionary guide to finding community and inspiration. Steinem finds role models in a very young and uncertain Gandhi as well as unlikely heroes from the streets to history. Revolution from Within addresses the core issues of self-authority and unjust external authority, and argues that the first is necessary to transform the second.   This ebook features an illustrated biography of Gloria Steinem including rare images from the author's personal collection. ...Show more
$29.99
AUD
Category: Health & Self Help
Nobody Knows What They're Doing is an honest guide to the creative life for artists of all kinds. Lee Crutchley, author of How to Be Happy (Or At Least Less Sad), skips the platitudes, positive affirmations, and guarantees of success; he'll never ever tell you to just Do What You Love. Instead, Crutchle y discusses the things nobody else is talking about--that, frankly, your work sucks (but that's ok because everyone else's does too), that making bad art is worth it, and so much more. In a world desperate for more authentic #content, Nobody Knows What They're Doing is a breath of fresh air that reveals the truths hiding between the lines of Instagram-friendly aphorisms and behind the words of the most inspirational TED talks. An honest look at the reality of creativity and the joy and difficulty of crafting good (and bad) art, this book belongs in the hands of every exhausted creative, every starry-eyed dreamer, and every artist who is trying to make their way in the world--and keep a roof over their head while they do it. ...Show more
$39.99
AUD
Category: Health & Self Help
We all want to be healthier, but do you know what's good for you? For over thirty years, Dr Norman Swan has been delivering straight, honest, common-sense health information to ordinary Australians as both a physician and much-loved broadcaster. And when Australia needed clear, scientifically backed COV ID-19 facts and advice, it was Norman Swan who stepped up every day to provide the answers we required. After many years of listening, Norman Swan knows what medical issues people are curious and concerned about. Drawing on the questions he hears time and again, from millennials to baby boomers and all the generations between, So You Think You Know What's Good For You? is a one-stop handbook that will settle fruitless anxieties and allow people to focus on what matters to them. Replace medical myths, half-truths and misconceptions with the information you need to make better decisions about how to eat and how to live to put your mind at ease and ensure your and your family's health is the best it can be. So You Think You Know What's Good For You? is the new authoritative must-have for every health-conscious Aussie household. ...Show more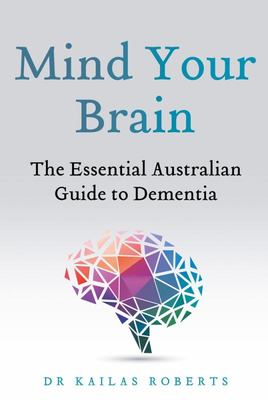 $34.99
AUD
Category: Health & Self Help
There are steps you can take to reduce your risk of dementia, to delay its onset, and to ease the journey if the condition does occur. Over 400,000 Australians are currently living with dementia, yet misunderstanding about the condition is widespread. Few people realise they can take action to lessen t heir chances of it developing. There are also effective interventions and treatments now available to address dementia-related symptoms. Dr Kailas Roberts works as a specialist in memory loss and dementia. In Mind Your Brain he brings a wealth of knowledge from his medical practice and presents it in plain and accessible language. He explains how dementia affects the brain and body, what to expect in the event of a diagnosis, and how to manage each step along the way. Including an important list of support resources, Mind Your Brain is an invaluable guide for people with dementia, their carers and loved ones, and for anyone who wants to maintain a healthy brain. ...Show more
$22.99
AUD
Category: Health & Self Help
A 25th anniversary edition of the number one, multi-million copy international bestseller that taught us how emotional intelligence is more important than IQ - 'a revolutionary, paradigm-shattering idea' (Harvard Business Review) Featuring a new foreword from the author Does IQ define our destiny? In hi s groundbreaking bestseller, Daniel Goleman argues that our view of human intelligence is far too narrow. It is not our IQ, but our emotional intelligence that plays a major role in thought, decision-making and individual success. Self-awareness, impulse control, persistence, motivation, empathy and social deftness- all are qualities that mark people who excel, whose relationships flourish, who can navigate difficult conversations, who become stars in the workplace. With new insights into the brain architecture underlying emotion and rationality, Goleman shows precisely how emotional intelligence can be nurtured and strengthened in all of us. ...Show more
$24.99
AUD
Category: Health & Self Help
From the team that brought you The Obstacle Is the Way and Ego Is the Enemy, a beautiful daily devotional of Stoic meditations--an instant Wall Street Journal and USA Today Bestseller.   Why have history's greatest minds--from George Washington to Frederick the Great to Ralph Waldo Emerson, along with today's top performers from Super Bowl-winning football coaches to CEOs and celebrities--embraced the wisdom of the ancient Stoics? Because they realize that the most valuable wisdom is timeless and that philosophy is for living a better life, not a classroom exercise.   The Daily Stoic offers 366 days of Stoic insights and exercises, featuring all-new translations from the Emperor Marcus Aurelius, the playwright Seneca, or slave-turned-philosopher Epictetus, as well as lesser-known luminaries like Zeno, Cleanthes, and Musonius Rufus. Every day of the year you'll find one of their pithy, powerful quotations, as well as historical anecdotes, provocative commentary, and a helpful glossary of Greek terms.   By following these teachings over the course of a year (and, indeed, for years to come) you'll find the serenity, self-knowledge, and resilience you need to live well. ...Show more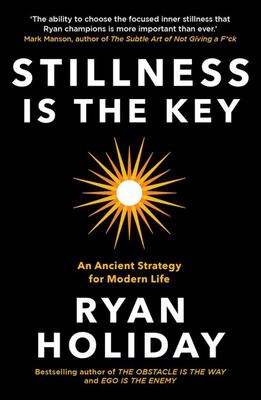 $22.99
AUD
Category: Health & Self Help
The #1 New York Times Bestseller that shows why slowing down is the key to getting ahead.