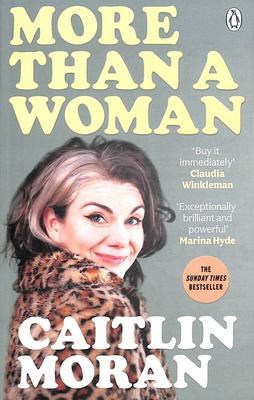 $19.99
AUD
Category: Humour
'This book is a hilarious memoir, a passionate polemic, and a moving manifesto on how to be a decent person and try, in the face of countless stresses, to live a full open-hearted, joyous life.' The Sunday Times 'Superbly funny' Guardian 'Funny, life-affirming and wise' The Observer 'There are drop-d ead funny lines in Caitlin Moran's fiercely honest new book on being a fortysomething woman' The Times 'More Than a Woman examines middle age, motherhood, sex and, of course, feminism all with Moran's signature wit' Evening Standard 'She writes with such heartening VIM and warmth about all the important stuff. More Than A Woman is my FRIEND, untangling a lot of my confusion about doing feminism right' Marian Keyes 'Ten years ago How To Be A Woman changed lives. The follow up could SAVE lives' Nina Stibbe 'Exceptionally brilliant and powerful. Her new book is incredible - I shrieked with laughter throughout and probably cried solidly for the last 30 pages. She is simply one of the most significant people of her generation. Her writing has helped so many' Marina Hyde 'A fantastic book ... searingly honest ... I will dip into this book for the rest of my life. Every woman has got to have this on her bedside table' Lorraine Kelly 'Caitlin has helped so many girls find confidence and articulate their experiences, and I'm full of glee & hope this book will do the same for the middle-aged' Hadley Freeman 'Wonderful' Kate Mosse 'Warning - you won't sleep until you've inhaled every single word ... BUY IT IMMEDIATELY' Claudia Winkleman 'Caitlin Moran's new book is out now. It is everything we hoped. Midlife explained in a smart, witty way. YOU ARE NOT ALONE AND YOU ARE NOT GOING MAD!' Lorraine Candy 'I wish I'd read Caitlin Moran's More Than A Woman 40 years ago. But like with the tree-planting, the second best time is now. You just have to.' Hugh Laurie 'One of very few who can write inspirationally without becoming platitudinous. Her prose is so lucid and personal and funny you don't even notice that what you're reading is a manifesto' David Baddiel A decade ago, Caitlin Moran thought she had it all figured out. Her instant bestseller How to Be a Woman was a game-changing take on feminism, the patriarchy, and the general 'hoo-ha' of becoming a woman. Back then, she firmly believed 'the difficult bit' was over, and her forties were going to be a doddle. If only she had known: when middle age arrives, a whole new bunch of tough questions need answering. Why isn't there such a thing as a 'Mum Bod'? How did sex get boring? What are men really thinking? Where did all that stuff in the kitchen drawers come from? Can feminists have Botox? Why has wine turned against you? How can you tell the difference between a Teenage Micro-Breakdown, and The Real Thing? Has feminism gone too far? And, as always, WHO'S LOOKING AFTER THE CHILDREN? Now with ageing parents, teenage daughters, a bigger bum and a To-Do list without end, Caitlin Moran is back with More Than A Woman: a guide to growing older, a manifesto for change, and a celebration of all those middle-aged women who keep the world turning. ...Show more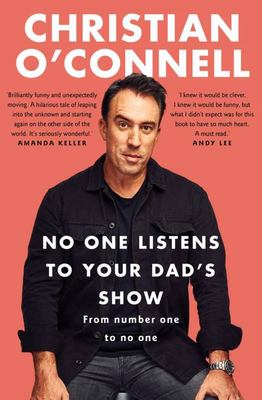 $32.99
AUD
Category: Humour
The hilarious and moving story of Christian O'Connell's very public mid-life crisis.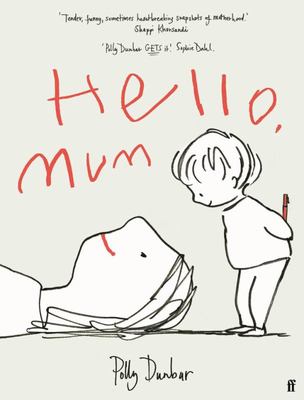 $24.99
AUD
Category: Humour
Fantastically funny, wise and charming motherhood sketches from award-winning illustrator Polly Dunbar. 'Tender, funny, sometimes heartbreaking snapshots of motherhood.' - Shappi Khorsandi'Go away, I'm busy writing about the beauty of motherhood.'Polly Dunbar is an award-winning illustrator who usually draws for children rather than adults, but when she had her own sons, she started recording the beautiful and maddening moments of parenthood with a doodle. Hello, Mum is her visual diary of the magical highs and absurd lows that many parents will recognise - from the shock and awe of the baby days to the delight (and terror) of the toddler years and the mayhem of sibling rivalry. Dunbar's fantastically funny, wise and enchanting drawings capture this precious and fleeting time with heart-touching perfection.  ...Show more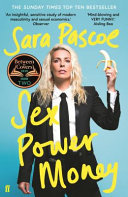 $22.99
AUD
Category: Humour
** THE SUNDAY TIMES TOP 5 BESTSELLER ** ** FEATURED ON BBC ARTS' BETWEEN THE COVERS ** Award-winning comedian Sara Pascoe turns her attention to the things that really matter to humans - sex, power and money. 'A genuinely hilarious explanation of the science of sex' FRANKIE BOYLE 'I've never read a b ook so fast and laughed so loudly while learning so much. Pascoe is a sage for our times.' DEBORAH FRANCES-WHITE, The Guilty Feminist Following her hit book Animal, Sara Pascoe decides to confront her fear of the male libido, and turns her attention to the things that really matter to humans, delving into such questions as: Why don't people care about the welfare of the people they masturbate to? and Why is there such stigma around those who work in the sex industry? when Some women still want men to buy them dinner? In this comedic and educational hopscotch over anatomy, the history of sexual representation and the sticky way all human interactions are underwritten by wealth, Pascoe explores whether we'll ever be able to escape the Conundrum of Heterosexuality. Drawing on anecdotal experience, unqualified opinion, interviews and original research, Sex Power Money is thought-provoking and riotously funny: a fresh take on the oldest discussion. 'Important, timely, poignant, mind-blowing and VERY FUNNY. Written with kindness, bravery and ridiculous attention to detail, it will make you feel cleverer without all the usual effort.' AISLING BEA **SUBSCRIBE TO THE AWARD-WINNING SEX POWER MONEY PODCAST** ...Show more
$35.00
AUD
Category: Humour
How to be an older woman? Who knows. Being a young woman can be challenging. But it turns out not even a fraction of the bullshit has happened to you by the time you turn thirty. Because your thirties, forties and beyond see you dealing with Real Life, the stuff you never thought would happen to you- gr ey hair; bereavement; hangovers that last for days; having sex with the same person for years and years and still saying 'thank you afterwards'; balancing career with motherhood - or not - and dealing with your ageing parents. If anything, it gets worse. But you get more amazing. Ten years after the modern classic How to Be a Woman redefined modern feminism, Caitlin Moran explores the art of becoming an older woman. Singing the praises of their no-nonsense wisdom and their almost supernatural ability to simply get shit done, More Than A Woman is a joyous celebration of mothers, daughters, female friendship and life beyond your thirties.   ...Show more
$22.99
AUD
Category: Humour
All aboard the Scomo Express as our hero pulls back the lid on the life and times of one of history's great leaders and humbly serves up -a steaming meat pie of everyman wisdom for the hungering masses. These are the unofficial chronicles of Scotty's first 18 months in his new role as head honcho of the largest marketing firm in the country - the Australian Federal Government - as it unfolded, completely devoid of any self-aggrandisement, double-speak, sleight-of-hand or other dirty shenanigans played by the Opposition. Thrill as the man who put the Scotty into Marketing tells how he honed his Sharkies lovin', beer drinkin', God fearin', cap wearin', Daggy Dad alter ego and used it to such miraculous effect. Marvel at how he developed such classic slogans as 'The Bill Australia can't afford', 'I'm listening. I'm hearing. I'm doing', and the immortal 'If you have a go, you'll get a go'. Like an egg to the back of your head, you will be blindsided by the rush of adrenaline as the Boy from Bronte waltzes from the boardroom to the world stage, becoming besties with The Donald, all while keeping the Lucky Country lucky, the Newspolls honest and the Prince of Darkness from reanimating himself in the form of backstabbing Coalition aspirants. From the inner-workings of BORDERFORCE!., to what really happened at the Engadine Maccas, this candid, compelling and completely unofficial diary is your backdoor access to the halls of power. With all that sweat, blood and cheers, who wouldn't deserve a tropical holiday? ...Show more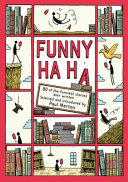 $34.99
AUD
Category: Humour
The Sunday TimesHumour Book of the Year. 80 of the funniest stories ever written, selected and introduced by Paul Merton. From Anton Chekhov to Ali Smith, from P.G. Wodehouse to Nora Ephron, the greatest writers are those who know how to laugh. Here, award-winning comedian and broadcaster Paul Merton br ings together his favourite funny stories of all time. Whether it's the silly, surreal, slap-stick or satirical that makes you smile, there's a story here to tickle every funny bone. From prize-winners and literary giants, to stand-up comedians and the rising stars of funny literature, this brilliant anthology is guaranteed to cheer your day. ...Show more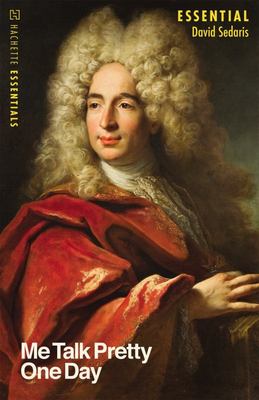 $16.99
AUD
Category: Humour | Series: HACHETTE ESSENTIALS
A hilarious collection of essays from 'the premier observer of our world and its weirdnesses,' New York Times bestselling author David Sedaris (Adam Kay, author of This is Going to Hurt)   Anyone who has heard David Sedaris speaking live or on the radio will tell you that a collection from him is caus e for jubilation. A move to Paris from New York inspired these hilarious pieces, including 'Me Talk Pretty One Day', about his attempts to learn French from a sadistic teacher who declares that 'every day spent with you is like having a caesarean section'. His family is another inspiration. 'You Can't Kill the Rooster' is a portrait of his brother, who talks incessant hip-hop slang to his bewildered father. And no one hones a finer fury in response to such modern annoyances as restaurant meals presented in ludicrous towers of food and cashiers with six-inch fingernails. Readers say: 'Fantastically funny book which gets better and better' 'Oh how I loved this book. David Sedaris and his adventures in learning to speak French made me cry with laughter, especially the terrifying teacher at the language classes' 'Why have I not discovered him before' ...Show more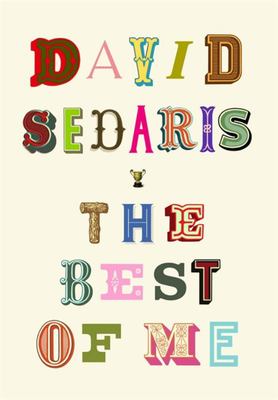 $32.99
AUD
Category: Humour
A lavish gift edition of David Sedaris's best stories, spanning his spectacular bestselling career. Hand-picked by David himself, these are stories that will make you laugh and cry, sometimes at the same time, from "the funniest man alive" (Time Out New York). What could be a more tempting Christmas gif t than a compendium of David Sedaris's best stories, selected by the author himself? From a spectacular career spanning almost three decades, these stories have become modern classics and are now for the first time collected in one volume. For more than 25 years, David Sedaris has been carving out a unique literary space, virtually creating his own genre. A Sedaris story may seem confessional, but is a so highly attuned to the world outside. It opens our eyes to what is at absurd and moving about our daily existence, and it is almost impossible to read without laughing. Now, for the first time collected in one volume, the author brings us his funniest and most memorable work. In these stories, Sedaris shops for rare taxidermy, hitchhikes with a lady quadriplegic, and spits a lozenge into a fellow traveler's lap. He drowns a mouse in a bucket, struggles to say 'give it to me' in five languages and hand-feeds a carnivorous bird. But if all you expect to find in Sedaris's work is the deft and sharply observed comedy for which he became renowned, you may be surprised to discover that his words bring more warmth than mockery, more fellow-feeling than derision. Nowhere is this clearer than in his writing about his loved ones. ...Show more
$32.99
AUD
Category: Humour
A fiercely honest and wryly funny memoir from one of Australia's most loved comedians shows us that no matter how far down you get, there is always a way back. Fiona O'Loughlin was raised in the generation of children who were to be seen, but not heard ... unless there were guests in the house. Then she 'd watch everyone, telling stories, making each other laugh. This was where she discovered the rhythm of stories and the lubrication that alcohol leant the telling. Years later, as a mum of five, Fiona would become one of Australia's most-loved comedians, performing gigs in New York, Montreal, Singapore, London, Toronto and Edinburgh. Fiona looked like she was living her dream - but she was hiding a secret in open sight, using alcoholism as material for her comedy and using comedy as an excuse for her alcoholism. Truths from an Unreliable Witness is a fiercely honest and wryly funny memoir of melancholy, love, marriage, the loss of love and marriage, homelessness, of hotel rooms strewn with empty mini-bar bottles of vodka, of waking from a two-week coma, of putrid drug dens and using a jungle to confront yourself. It is about hitting rock bottom and then realising you are only halfway down. Ultimately, it's about hanging on to your last straw of sanity and finding laughter in the darkest of times. You may want to sit down for this...   ...Show more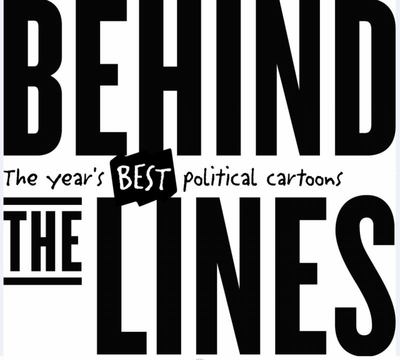 $19.95
AUD
Category: Humour
A companion to the Museum of Australian Democracy's Behind the Lines exhibition.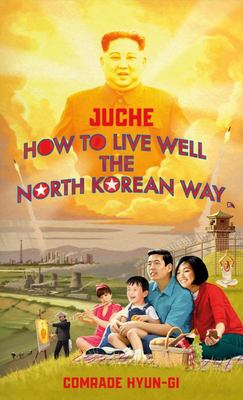 $22.99
AUD
Category: Humour
--- Imagine a world where men and women are treated as equals, where the elderly are respected not neglected, where children can realise their dreams. Imagine a society, a kind and fair one, where people are free from worry and woe. Imagine a life, harmonious and balanced, where people are united by the ir love for their leader. Imagine that leader, wise and mighty, so devoted to his people that he is prepared to keep watch on every single one of them. Welcome to North Korea. Juche is the guiding principle of North Korean communism- the art of self-sufficiency. How to Live Well the North Korean Way will explain how you can- solve the stresses of your commute (sleep in the office); lose weight fast (rationing and daily military parades; embrace mindfulness (through manual labour) and cure urban loneliness (three families living in one room). 'Conceived for the people, by the people, Juche states that only through back-breaking work, soul-nourishing study and boundless courage can progress be achieved.' ...Show more