$35.00
AUD
Category: Natural History and Environment
A work of bright and careful genius. Equal parts Rebecca Solnit and Annie Dillard, Giggs masterfully combines lush prose with conscientious history and boots-on-the-beach reporting. With Giggs leading us gently by the hand we dive down, and down, and down, into the dark core of the whale, which, she con vincingly reveals, is also the guts of the world.' Robert Moor, New York Times bestselling author of On Trails: an exploration 'There is a kind of hauntedness in wild animals today: a spectre related to environmental change … Our fear is that the unseen spirits that move in them are ours. Once more, animals are a moral force.' When Rebecca Giggs encountered a humpback whale stranded on her local beach in Australia, she began to wonder how the lives of whales might shed light on the condition of our seas. How do whales experience environmental change? Has our connection to these fabled animals been transformed by technology? What future awaits us, and them? And what does it mean to write about nature in the midst of an ecological crisis? In Fathoms: the world in the whale, Giggs blends natural history, philosophy, and science to explore these questions with clarity and hope. In lively, inventive prose, she introduces us to whales so rare they have never been named; she tells us of the astonishing variety found in whale sounds, and of whale 'pop' songs that sweep across hemispheres. She takes us into the deeps to discover that one whale's death can spark a great flourishing of creatures. We travel to Japan to board whaling ships, examine the uncanny charisma of these magnificent mammals, and confront the plastic pollution now pervading their underwater environment. In the spirit of Rachel Carson and John Berger, Fathoms is a work of profound insight and wonder. It marks the arrival of an essential new voice in narrative nonfiction and provides us with a powerful, surprising, and compelling view of some of the most urgent issues of our time.   ...Show more
$22.99
AUD
Category: Natural History and Environment
Hailed as "the great nature writer of this generation" (Wall Street Journal), Robert Macfarlane is the celebrated author of books about the intersections of the human and the natural realms. In Underland, he delivers his masterpiece: an epic exploration of the Earth's underworlds as they exist in myth, literature, memory, and the land itself. In this highly anticipated sequel to his international bestseller The Old Ways, Macfarlane takes us on an extraordinary journey into our relationship with darkness, burial, and what lies beneath the surface of both place and mind. Traveling through "deep time"--the dizzying expanses of geologic time that stretch away from the present--he moves from the birth of the universe to a post-human future, from the prehistoric art of Norwegian sea caves to the blue depths of the Greenland ice cap, from Bronze Age funeral chambers to the catacomb labyrinth below Paris, and from the underground fungal networks through which trees communicate to a deep-sunk "hiding place" where nuclear waste will be stored for 100,000 years to come. Woven through Macfarlane's own travels are the unforgettable stories of descents into the underland made across history by explorers, artists, cavers, divers, mourners, dreamers, and murderers, all of whom have been drawn for different reasons to seek what Cormac McCarthy calls "the awful darkness within the world." Global in its geography and written with great lyricism and power, Underland speaks powerfully to our present moment. Taking a deep-time view of our planet, Macfarlane here asks a vital and unsettling question: "Are we being good ancestors to the future Earth?" Underland marks a new turn in Macfarlane's long-term mapping of the relations of landscape and the human heart. From its remarkable opening pages to its deeply moving conclusion, it is a journey into wonder, loss, fear, and hope. At once ancient and urgent, this is a book that will change the way you see the world. ...Show more
One Straw Revolution
by Masanobu Fukuoka (Afterword by); Larry Korn (Translator); Wendell Berry (Preface by); Frances Moore Lappe (Introduction by)
$26.99
AUD
Category: Natural History and Environment | Series: New York Review Books Classics
Call it "Zen and the Art of Farming" or a "Little Green Book," Masanobu Fukuoka's manifesto about farming, eating, and the limits of human knowledge presents a radical challenge to the global systems we rely on for our food. At the same time, it is a spiritual memoir of a man whose innovative system of cultivating the earth reflects a deep faith in the wholeness and balance of the natural world. As Wendell Berry writes in his preface, the book "is valuable to us because it is at once practical and philosophical. It is an inspiring, necessary book about agriculture because it is not just about agriculture."Trained as a scientist, Fukuoka rejected both modern agribusiness and centuries of agricultural practice, deciding instead that the best forms of cultivation mirror nature's own laws. Over the next three decades he perfected his so-called "do-nothing" technique: commonsense, sustainable practices that all but eliminate the use of pesticides, fertilizer, tillage, and perhaps most significantly, wasteful effort.Whether you're a guerrilla gardener or a kitchen gardener, dedicated to slow food or simply looking to live a healthier life, you will find something here-you may even be moved to start a revolution of your own. ...Show more
$29.99
AUD
Category: Natural History and Environment
100 Australian Birds is a beginner's guide to the world of birdwatching. From the outside, this strange hobby of birdwatching appears to consist of sizeable camera lenses, khaki pants that are pulled up too high, and gruelling treks in pursuit of rare bird species. But for those who haven't been scared off by jumbo field guides and excessive terminology, this book is for you. Carefully tailored to guide birdwatchers anywhere in Australia, this book reveals insights into one hundred key native specieswith lush illustrations and accessible descriptions. As well as the author's original illustrations, there are distribution maps, identification methods, behavioral information and contributions from various First Nations about the cultural significance of particular birds. 100 Australian Birds is for anyone interested in birds, culture, history or our environment, but without the geekspeak.   ...Show more
$22.99
AUD
Category: Natural History and Environment
'The best piece of nature writing since H is for Hawk, and the most powerful work of biography I have read in years' Neil Gaiman 'Wonderful - I can't recommend it too highly' Helen Macdonald 'One of those rare, enchanted books' Isabella Tree 'Beautiful - it made me cry' Simon Amstell 'I was entrance d' Cathy Rentzenbrink This is a story about birds and fathers. About the young magpie that fell from its nest in a Bermondsey junkyard into Charlie Gilmour's life - and swiftly changed it. Demanding worms around the clock, riffling through his wallet, sharing his baths and roosting in his hair... About the jackdaw kept at a Cornish stately home by Heathcote Williams, anarchist, poet, magician, stealer of Christmas, and Charlie's biological father who vanished from his life in the dead of night. It is a story about repetition across generations and birds that run in the blood; about a terror of repeating the sins of the father and a desire to build a nest of one's own. It is a story about change - from wild to tame; from sanity to madness; from life to death to birth; from freedom to captivity and back again, via an insane asylum, a prison and a magpie's nest. And ultimately, it is the story of a love affair between a man and a magpie. ...Show more
$26.95
AUD
Category: Natural History and Environment
David Abram draws on sources as diverse as the philosophy of Merleau-Ponty, Balinese shamanism, Apache storytelling, and his own experience as an accomplished sleight-of-hand magician to reveal the subtle dependence of human cognition on the natural environment. He explores the character of perception a nd excavates the sensual foundations of language, which--even at its most abstract--echoes the calls and cries of the earth. On every page of this lyrical work, Abram weaves his arguments with passion and intellectual daring."Long awaited, revolutionary...This book ponders the violent disconnection of the body from the natural world and what this means about how we live and die in it."--Los Angeles Times ...Show more
$39.99
AUD
Category: Natural History and Environment
An inspirational and beautifully illustrated book that tells the stories of 80 plants from around the globe. In his follow-up to the bestselling Around the World in 80 Trees, Jonathan Drori takes another trip across the globe, bringing to life the science of plants by revealing how their worlds are intr icately entwined with our own history, culture and folklore. From the seemingly familiar tomato and dandelion to the eerie mandrake and Spanish "moss" of Louisiana, each of these stories is full of surprises. Some have a troubling past, while others have ignited human creativity or enabled whole civilizations to flourish. With a colorful cast of characters all brought to life by illustrator Lucille Clerc, this is a botanical journey of beauty and brilliance. Praise for Around the World in 80 Trees "Beautiful to behold and to read" - THE SUNDAY TIMES "An arboreal odyssey" - NATURE "One of the most quietly beautiful books of the year" - DAILY MAIL "Jonathan Drori's deep-seated love of nature is contagious in this tree-by-tree journey across countries and continents. A book to take your time over" - WIRED "A brilliant blend of science, history, culture and folklore, this interesting and engaging book explores the relationship between people and trees as it circumnavigates the globe. The quietly passionate writing is informative, interesting and quite delightful. The hardback version, which I've got, is one of the best-produced books I've read in years: the formatting is crisp and inviting, the paper is heavy and of high quality, and almost every page includes color drawings by artist Lucille Clerc that are simply breathtaking. Together, these features make this book a joy to touch, to hold and to read." - FORBES ...Show more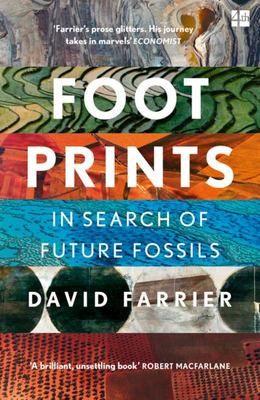 $24.99
AUD
Category: Natural History and Environment
A profound meditation on climate change and the Anthropocene and an urgent search for the fossils--industrial, chemical, geological--that humans are leaving behind A Times Book of the Year * A Daily Telegraph Book of the Year What will the world look like ten thousand or ten million years from now?  In Footprints, David Farrier explores what traces we will leave for the very deep future. From long-lived materials like plastic and nuclear waste, to the 50 million kilometres of roads spanning the planet, in modern times we have created numerous objects and landscapes with the potential to endure through deep time. Our carbon could linger in the atmosphere for 100,000 years, and the remains of our cities will still exist millions of years from now as a layer in the rock. These future fossils have the potential to tell remarkable stories about how we lived in the twenty-first century.  Through literature, art, and science, Footprints invites us to think about how we will be remembered in the myths, stories, and languages of our distant descendants. Travelling from the Baltic Sea to the Great Barrier Reef, and from an ice core laboratory in Tasmania to Shanghai, one of the world's biggest cities, David Farrier tells a story of a world that is changing rapidly, and with long-term consequences. Footprints will not only alter how you think about the future, it will change how you see the world today. ...Show more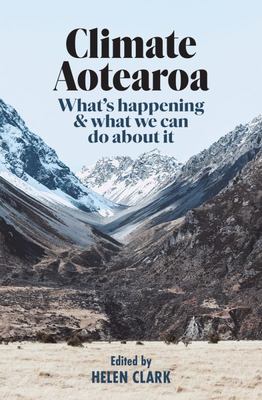 $34.99
AUD
Category: Natural History and Environment
The science on climate change in Aotearoa New Zealand now and in the future, and what changes we all need to make.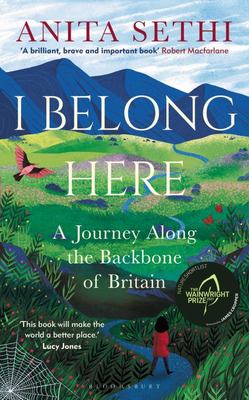 $39.99
AUD
Category: Natural History and Environment
One woman's journey of reclamation through natural landscapes as she contemplates identity and womanhood, nature, place and belonging.   Anita Sethi was on a journey through Northern England in Summer 2019 when she became the victim of a racially motivated hate crime. The crime was a vicious attack on her right to exist in a place on account of her race. After the event Anita experienced panic attacks and anxiety. A crushing sense of claustrophobia made her long for wide open spaces, to breathe deeply in the great outdoors. She was intent on not letting her experience stop her from traveling freely and without fear.   Between the route from Liverpool to Newcastle lays the Pennines, known as the backbone of Britain. That backbone runs through the north and also strongly connects north with south, east with west--it's a place of borderlands and limestone, of rivers and scars, of fells and forces. The Pennines called to Anita with a magnetic force; although a racist had told her to leave, she felt drawn to further explore the area she regards as her home, to immerse herself deeply in place. Anita's journey through the natural landscapes of the North is one of reclamation, a way of saying that this is her land too and she belongs in the UK as a brown woman, as much as a white man does.   We're living in an era of increased hostility in which more people of color around the world are being told to go back; strong statements of belonging are needed more than ever. Anita's journey gives her the perspective to reflect upon the important issues encompassed in her experience of abuse including speaking out, gaslighting, trauma, kindness, and notions of strength. Her journey transforms what began as an ugly experience of hate into one offering hope and finding beauty after brutality.   Anita transforms her personal experience into one of universal resonance, offering a call to action, to keep walking onwards, forging a path through and beyond pain. Every footstep taken is an act of persistence. Every word written against the rising tide of hate speech, such as this book, is an act of resistance. ...Show more
$32.99
AUD
Category: Natural History and Environment
A lyrical celebration of birdsong, and the rekindling of a deep passion for nature."At this time of year, blackbirds never simply fly- instead, like reluctantly retired officers, they're always 'on manoeuvres', and it's easy to see from their constant agitation that for them every flower bed is a bunker , every shed a redoubt and every hedge-bottom a potential place of ambush"As the world went silent in lockdown, something else happened; for the first time, many of us started becoming more aware of the spring sounds of the birds around us. Birdsong in a Time of Silence is a lyrical, uplifting reflection on these sounds and what they mean to us.From a portrait of the blackbird - most prominent and articulate of the early spring singers - to explorations of how birds sing, the science behind their choice of song and nest-sites, and the varied meanings that people have brought to and taken from birdsong, this book ultimately shows that natural history and human history cannot be separated. It is the story of a collective reawakening brought on by the strangest of springs. ...Show more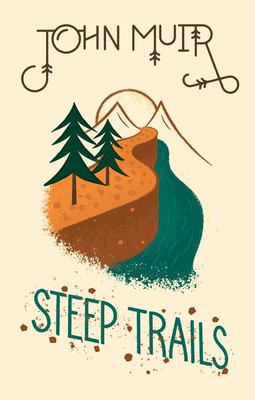 $27.99
AUD
Category: Natural History and Environment | Series: Wilderness Ser.
A collection of essays exploring 29 years of beloved naturalist John Muir's life as he explored the West. Considered one of the patron saints of twentieth-century environmental activity, John Muir's appeal to modern readers is that he not only explored the American West but also fought for its preserva tion. Steep Trails collects together his essays and letters written as he traveled through the West, capturing the personal, heartfelt connection he had with the lands he roamed. Muir's writing intimately connects the reader to the heart of nature; as the world increasingly tries to reconnect with the earth, Steep Trails offers the funny, charming, educational, and exalted wanderings of John Muir over nearly three decades of his life. ...Show more