$32.99
AUD
Category: Philosophy, Politics & Current Affairs
Is there an alternative to capitalism? In this landmark text Chomsky and Waterstone chart a critical map for a more just and sustainable society.'Covid-19 has revealed glaring failures and monstrous brutalities in the current capitalist system. It represents both a crisis and an opportunity. Everything depends on the actions that people take into their own hands.'How does politics shape our world, our lives and our perceptions? How much of 'common sense' is actually driven by the ruling classes' needs and interests? And how are we to challenge the capitalist structures that now threaten all life on the planet?Consequences of Capitalism exposes the deep, often unseen connections between neoliberal 'common sense' and structural power. In making these linkages, we see how the current hegemony keeps social justice movements divided and marginalized. And, most importantly, we see how we can fight to overcome these divisions. ...Show more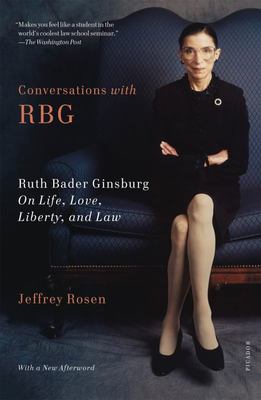 $32.99
AUD
Category: Philosophy, Politics & Current Affairs
The audiobook version includes recorded conversations between the two from the 1990s to the present, delivering a compelling informal profile. As a permanent record of Ginsburg's voice and fighting spirit, it's an inspiring listen. -- Paste This program includes recorded conversations between Jeffrey Ro sen and Ruth Bader Ginsburg.   In this audiobook, Ruth Bader Ginsburg offers an intimate look at her life and career, through an extraordinary series of conversations with the head of the National Constitution Center.   Conversations with RBG is a remarkable and unique audiobook, an informal portrait of Justice Ruth Bader Ginsburg, drawing on a series of her conversations with Jeffrey Rosen, starting in the 1990s and continuing through the Trump era. Rosen, a veteran legal journalist, scholar, and president of the National Constitution Center, shares with us the justice's observations on a variety of topics, and her intellect, compassion, sense of humor, and humanity shine through. The affection they have for each other as friends is apparent in their banter and in their shared love for the Constitution and for opera.   With Justice Ginsburg's approval, Rosen has collected her wisdom from their many conversations in which she discusses the future of the Supreme Court and Roe v. Wade, her favorite dissents, the cases she would most like to see overruled, the #MeToo movement, how to be a good listener, how to lead a productive and compassionate life. These frank exchanges illuminate the steely determination, self-mastery, and wit that have inspired women and men of all ages to embrace the "Notorious RBG."   Whatever the topic, Justice Ginsburg always has something interesting--and often surprising--to say. And while few of us will ever have the opportunity to chat with her face-to-face, Jeffrey Rosen brings us by her side as never before. Conversations with RBG is a deeply felt portrait of an American hero. ...Show more
$16.99
AUD
Category: Philosophy, Politics & Current Affairs | Series: On Ser.
Chris Bowen, who was to be the next Treasurer has had plenty of time to think about what went wrong and why charlatans are winning in the game of politics. Why do we continue to vote for politicians who say, 'I don't hold a hose, mate,' or advocate we drink bleach to fight COVID? Or shut down pubs at 10 pm because you can't catch COVID after 10pm? Is an authentic politics possible after Morrison, Trump and Boris? ...Show more
$34.99
AUD
Category: Philosophy, Politics & Current Affairs
This will not come as a surprise to anyone, including even to the President's most ardent defenders: Donald Trump lied to me from the start Saving Justice is James Comey's searing memoir and guide to reclaiming truth in the institutions of justice, which have been so badly damaged under Trump. Whether o r not Donald Trump occupies the White House after the November election at least one part of his legacy will outlast him. He has managed to convince millions of Americas that our federal justice system doesn't operate with integrity and that its leaders routinely fail to tell the truth. That is a dangerous situation that must be addressed and corrected. This book is an attempt to do that - to remind Americans of how our institutions of justice should work, and how its leaders must behave. James Comey has worked in government in Republican and Democratic administrations - as a line federal prosecutor, a United States Attorney, Justice Department official, and Director of the FBI - and he shares stories from his career that illuminate the indispensable core values of America's justice institutions and why we must overcome and repair the corrosive damage Trump and his underlings have done with deception, alternative facts, dishonesty, political payback, and amorality. ...Show more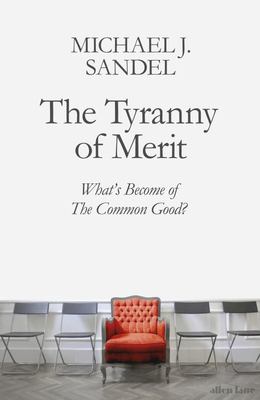 $35.00
AUD
Category: Philosophy, Politics & Current Affairs
These are dangerous times for democracy. We live in an age of winners and losers, where the odds are stacked in favour of the already fortunate. Stalled social mobility and entrenched inequality give the lie to the promise that "you can make it if you try". And the consequence is a brew of anger and fru stration that has fuelled populist protest, with the triumph of Brexit and election of Donald Trump. Michael J. Sandel argues that to overcome the polarized politics of our time, we must rethink the attitudes toward success and failure that have accompanied globalisation and rising inequality. Sandel highlights the hubris a meritocracy generates among the winners and the harsh judgement it imposes on those left behind. He offers an alternative way of thinking about success - more attentive to the role of luck in human affairs, more conducive to an ethic of humility, and more hospitable to a politics of the common good. ...Show more
$29.99
AUD
Category: Philosophy, Politics & Current Affairs
From Pulitzer Prize-finalist Steven Nadler, an engaging guide to what Spinoza can teach us about life's big questions   In 1656, after being excommunicated from Amsterdam's Portuguese-Jewish community for "abominable heresies" and "monstrous deeds," the young Baruch Spinoza abandoned his family's impo rt business to dedicate his life to philosophy. He quickly became notorious across Europe for his views on God, the Bible, and miracles, as well as for his uncompromising defense of free thought. Yet the radicalism of Spinoza's views has long obscured that his primary reason for turning to philosophy was to answer one of humanity's most urgent questions: How can we lead a good life and enjoy happiness in a world without a providential God? In Think Least of Death, Pulitzer Prize-finalist Steven Nadler connects Spinoza's ideas with his life and times to offer a compelling account of how the philosopher can provide a guide to living one's best life.   In the Ethics, Spinoza presents his vision of the ideal human being, the "free person" who, motivated by reason, lives a life of joy devoted to what is most important--improving oneself and others. Untroubled by passions such as hate, greed, and envy, free people treat others with benevolence, justice, and charity. Focusing on the rewards of goodness, they enjoy the pleasures of this world, but in moderation. "The free person thinks least of all of death," Spinoza writes, "and his wisdom is a meditation not on death but on life.   An unmatched introduction to Spinoza's moral philosophy, Think Least of Death shows how his ideas still provide valuable insights about how to live today. ...Show more
$12.99
AUD
Category: Philosophy, Politics & Current Affairs
The climate crisis is here. Our chance to stop it has come and gone, but this doesn't have to mean the world is ending. 'Today, the scientific evidence verges on irrefutable. If you're younger than sixty, you have a good chance of witnessing the radical destabilization of life on earth--massive crop fa ilures, apocalyptic fires, imploding economies, epic flooding, hundreds of millions of refugees fleeing regions made uninhabitable by extreme heat or permanent drought. If you're under thirty, you're all but guaranteed to witness it. If you care about the planet, and about the people and animals who live on it, there are two ways to think about this. You can keep on hoping that catastrophe is preventable, and feel ever more frustrated or enraged by the world's inaction. Or you can accept that disaster is coming, and begin to rethink what it means to have hope.' This is Jonathan Franzen's controversial New Yorker essay, published as a single volume that discusses a planet on the cusp of and what and how individuals can respond to that. ...Show more
$34.99
AUD
Category: Philosophy, Politics & Current Affairs
Essential reading for anyone concerned about the dire future of the global economy, the deepening environmental crisis the alarming deterioration of our social fabric, A Banquet of Consequences incisively explains the problems confronting us, how we're making those problems worse, and what the real solu tions are. For ordinary individuals, the goal of a steady job, a home of one's own, a comfortable retirement and a good life for our children is receding. In this brilliantly clear-eyed account, updated to include 150 pages of new insights and analysis, Satyajit Das links past, present and future to show that it's not just unrealistic expectations, but the poor performance of those governing us that are to blame. The strategies and policies deployed to promote economic growth after the Great Recession have failed, not least because such growth cannot continue indefinitely. The solution - structural change - is electorally unpopular and therefore ignored. A Banquet of Consequences explains why the ultimate adjustment, whether stretched out over time or in the form of another sudden crash, will be life-changing. An internationally respected commentator on financial markets, credited with predicting the Global Financial Crisis and featured in the 2010 Oscar-winning documentary Inside Job, Satyajit Das is our finest writer about money and the global economy. Informed, impassioned, lively and witty, A Banquet of Consequences is the only book you need to understand what the future will bring. ...Show more
$27.99
AUD
Category: Philosophy, Politics & Current Affairs
An exquisite and inspiring memoir about one mother's unimaginable choice in the face of oppression and abuse in Taliban-controlled Afghanistan. How far would you go to protect yourself? Your dignity? Your family? In the days before Homeira Qaderi gave birth to her son, Siawash, the road to the hospita l in Kabul would often be barricaded because of the frequent suicide explosions. With the city and the military on edge, it was not uncommon for an armed soldier to point his gun at the pregnant woman's bulging stomach, terrified that she was hiding a bomb. Frightened and in pain, she was once forced to make her way on foot. Propelled by the love she held for her soon-to-be-born child, Homeira walked through blood and wreckage to reach the hospital doors. But the joy of her beautiful son's birth was soon overshadowed by other dangers that would threaten her life. No ordinary Afghan woman, Homeira refused to cower under the strictures of a misogynistic social order. Defying the law, she risked her freedom to teach children reading and writing and fought for women's rights in her theocratic and patriarchal society. Devastating in its power, Dancing in the Mosque is a mother's searing letter to a son she was forced to leave behind. In telling her story - and that of Afghan women - Homeira challenges you to reconsider the meaning of motherhood, sacrifice, and survival. ...Show more
$27.99
AUD
Category: Philosophy, Politics & Current Affairs | Series: Penguin Classics | Reading Level: very good
Published in 1843, this is one of the earliest of Kierkegaard's major works. The author plays devil's advocate putting forward two opposing points of view challenging the reader to question the different alternatives. This book is written to provoke philosophical debate.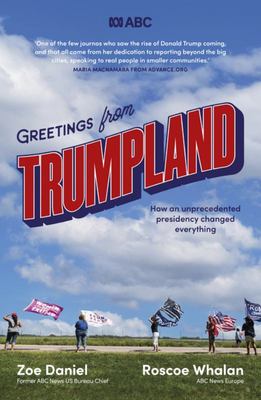 $34.99
AUD
Category: Philosophy, Politics & Current Affairs
Donald Trump, the mercurial US President, has had the world on a string since he declared he would run for office. He's presided over arguably the most volatile White House in history, with a revolving door for senior staff and advisors and haphazard decision making that's turned years of entrenched US policy on its head. Zoe Daniel, and producer Roscoe Whalan, were in the thick of history in the making, following the 2016 election campaign through the states that turned the election and talking to the 'forgotten people' who threw caution to the wind and elected Donald Trump. What was it that drove their decision making, what did they want to achieve and are they still loyal to Trump four years later? Via travels through America and beyond and interviews with real people and leaders over 5 years this book explores the changed boundaries and expectations in a world of unprecedented political partisanship and populism. Is Donald Trump a cause or an effect in a world of narcissism, reality TV, information manipulation and overt greed? We enter the 2020s in a state of global crisis on several fronts. From shaking up global institutions to Trump led foreign policy, to language and actions around race and gender, to the use of inflammatory rhetoric and the mobilisation of division, to the invention of fake news this book explores how Donald Trump has changed the world. ...Show more
$22.99
AUD
Category: Philosophy, Politics & Current Affairs
THE SUNDAY TIMES BESTSELLER AS HEARD ON BBC RADIO 4 BOOK OF THE WEEK 'The ultimate anti-racism guide' Caroline Criado Perez 'Seriously important' Bill Bryson 'A fascinating debunking of racial pseudoscience' Guardian Race is real because we perceive it. Racism is real because we enact it. But the appeal to science to strengthen racist ideologies is on the rise - and increasingly part of the public discourse on politics, migration, education, sport and intelligence. Stereotypes and myths about race are expressed not just by overt racists, but also by well-intentioned people whose experience and cultural baggage steer them towards views that are not supported by the modern study of human genetics. Even some scientists are uncomfortable expressing opinions deriving from their research where it relates to race. Yet, if understood correctly, science and history can be powerful allies against racism, granting the clearest view of how people actually are, rather than how we judge them to be. HOW TO ARGUE WITH A RACIST is a vital manifesto for a twenty-first century understanding of human evolution and variation, and a timely weapon against the misuse of science to justify bigotry. ...Show more