$49.99
AUD
Category: Photography
A full-colour illuminated history of how photographs frame and change the world, from the award-winning author of The Ongoing Moment.
$110.00
AUD
Category: Photography
In 1977, Stephen Shore travelled across New York state, Pennsylvania, and eastern Ohio – an area in the midst of industrial decline that would eventually be known as the Rust Belt. Shore met steelworkers who had been thrown out of work by plant closures and photographed their suddenly fragile world: des erted factories, lonely bars, dwindling high streets, and lovingly decorated homes. Across these images, a prosperous middle America is seen teetering on the precipice of disastrous decline. Hope and despair alike lurk restlessly behind the surfaces of shop fronts, domestic interiors, and the fraught expressions of those who confront Shore's 4x5" view camera. Originally commissioned as an extended photographic report for Fortune Magazine in the vein of Walker Evans, Shore's multifaceted investigation has only gained political salience in the intervening years. Shore's subjects – including workers, union leaders, and family members – had voted for Jimmy Carter the year preceding his visit; now he found them disillusioned with the new president, fated to leave behind the Democratic party and become the 'Reagan Democrats'. Through unfailingly engrossing images by one of the world's acknowledged masters, Steel Town provides an immersive portrait of a time and place whose significance to our own is ever more urgent. With a newly commissioned essay by Jane Kramer, The New Yorker's European correspondent. ...Show more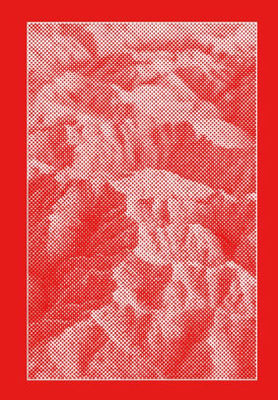 $89.00
AUD
Category: Photography
The picturesque vistas and apparent stability of Switzerland have made it an elusive subject for contemporary photography. Over a five-year period (2014 – 2019), Cole found a distinctly new way to look at a country that has been the quintessence of tourist experience for almost two centuries. Fernweh mu ses on the German word for a longing to be elsewhere. Cole's meditative and scrupulously composed work, made with colour film, is evocative of the hidden history of the Alpine nation as well as of its highly curated terrain. Returning to Switzerland year after year, Cole shares the patience and mild palette of luminaries of contemporary European photography — but the constructivist tension in these images is all his own. With photographs shot in every corner of the country — from Vaud to Graubünden to Lugano — Fernweh creates a vision of Switzerland that, though largely devoid of human presence, is rich in human traces; none more so than Cole's own distinct way of seeing. ...Show more
Ayu No Kaze
by Asako Shimazaki (Photographer); Sandra Phillips (Afterword by)
$69.00
AUD
Category: Photography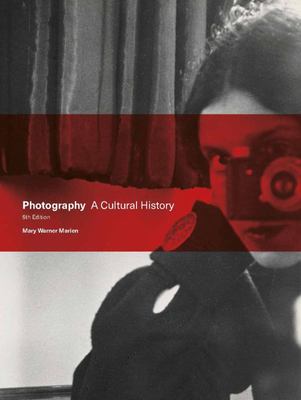 $90.00
AUD
Category: Photography
The fifth edition of this indispensable history of photography spans the history of the medium, from its early development to current practice, and providing a focused understanding of the cultural contexts in which photographers have lived and worked throughout, this remains an all-encompassing survey. Mary Warner Marien discusses photography from around the world and through the lenses of art, science, travel, war, fashion, the mass media and individual photographers. Professional, amateur and art photographers are all represented, with "Portrait" boxes devoted to highlighting important individuals and "Focus" boxes charting particular cultural debates. Mary Warner Marien is also the author of 100 Ideas that Changed Photography and Photography Visionaries. New additions to this ground-breaking global survey of photography includes 20 new images and sections on advances in technology and the influence of social media platforms. An essential text for anyone studying photography. ...Show more
$29.99
AUD
Category: Photography
"Never does that old maxim 'the harder I practice, the luckier I get' ring truer." - Matt Stuart Street photography may look like luck, but you have to get out there and hone your craft if you want to shake up those luck vibes. Matt Stuart never goes out without his trusty Leica and, in a career spannin g twenty years, has taken some of the most accomplished, witty and well-known photographs of the streets. From understanding how to be invisible on a busy street, to anticipating a great image in the chaos of a crowd, Matt Stuart reveals in over 20 chapters the hard-won skills and secrets that have led to his greatest shots. He explains his purist and uniquely playful approach to street photography leaving the reader full of ideas to use in their own photography. Illustrated throughout with 100 of Stuart's images, this is a unique opportunity to learn from one of the finest street photographers around. ...Show more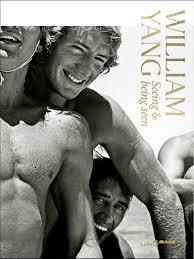 $49.95
AUD
Category: Photography
Accompanying a Queensland Art Gallery ¦ Gallery of Modern Art exhibition of the same name, William Yang: Seeing and Being Seen explores photographer and performer William Yang's five decades of prolific art practice. This is the first major survey exhibition and publication on the artist by a state gall ery. Featuring reproductions of over 200 photographs, it traces Yang's career from his heady early days as a social photographer in the 1970s documenting Sydney's queer scene through to some of his well-known series addressing family ties, sexual and cultural identity, and the Australian landscape. Developed in collaboration with the artist, the publication also examines the artist's deep connections to Queensland, including his mid-career explorations of growing up in the far north of the state.Several insightful essays that delve into the public and private realms of the artist complement Yang's highly personal and engaging imagery. QAGOMA curator Rosie Hays provides an overview of the artist's highly regarded career; writer and broadcaster Benjamin Law gives an account of his own experiences growing up as a gay, Chinese Australian; and Professor Susan Best discusses the artist's engagement with shame - and his refusal to accept it - in both personal and public histories.This must-have publication for devotees of photography celebrates William Yang's invaluable contribution to Australian art and our rich traditions of storytelling. ...Show more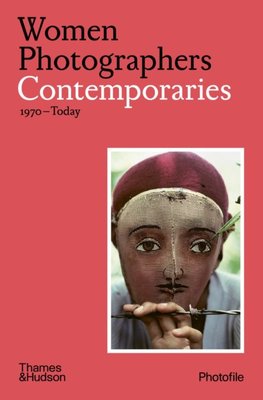 $24.99
AUD
Category: Photography | Series: Photofile Ser.
With the rise of feminism, women photographers conquered the mainstream, with an increasingly commodified art world now viewing them simply as photographers and not merely a novelty or subcategory. Some women combined their photography practice with video, installations and other media, while others use d the camera as a tool for questioning the concept of imagemaking itself, or for opening a fruitiful dialogue with subjects, instead of imposing an outside viewpoint. A rising awareness of environmental concerns went hand in hand with the issues of globalization and diversity. ...Show more
$34.95
AUD
Category: Photography | Series: Australasian Nature Photography Bks.
THE BIOREGION of Australia, New Zealand, Antarctica and New Guinea possesses a unique natural heritage stretching back 50 million years to the break-up of Gondwana. This 120-page hardcover book features the entries received in 2019, covering wildlife, sea creatures, flora and landscapes, a junior sectio n, plus a thought-provoking section on human ...... The bioregion that encompasses Australia, New Zealand, Antarctica and New Guinea possesses a unique natural heritage stretching back more than 80 million years, to the break-up of the great southern continent of Gondwana. The South Australian Museum and Australian Geographic focus on enhancing a general knowledge of this extraordinary legacy by encouraging photography of the region's nature and landscapes, and promoting it in an annual competition to find the Australian Geographic Nature Photographer of the Year. Australasian Nature Photography: The year's best wildlife and landscape photos is a collection of award-winning and shortlisted images from the 2019 competition. Each image is accompanied by technical information as well as anecdotes from the photographers on how each photograph was taken. There are also useful insights from the judges, which help to shed light on how they came to select the winning images. ...Show more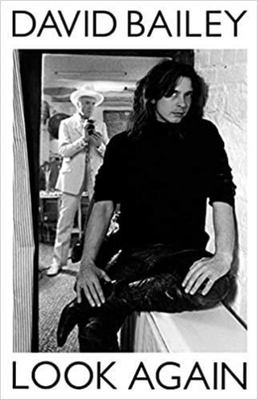 $34.99
AUD
Category: Photography
Eye-opening and candid, David Bailey's Look Again is a fantastically entertaining memoir by a true icon. David Bailey burst onto the scene in 1960 with his revolutionary photographs for Vogue. Discarding the rigid rules of a previous generation of portrait and fashion photographers, he channelled the e nergy of London's newly informal street culture into his work. Funny, brutally honest and ferociously talented, he became as famous as his subjects. Now in his eighties, he looks back on an outrageously eventful life. Born into an East End family, his dyslexia saw him written off as stupid at school. He hit a low point working as a debt collector until he discovered a passion for photography that would change everything. The working-class boy became an influential artist. Along the way he became friends with Mick Jagger, hung out with the Krays, got into bed with Andy Warhol and made the Queen laugh. His love-life was never dull. He propelled girlfriend Jean Shrimpton to stardom, while her angry father threatened to shoot him. He married Catherine Deneuve a month after meeting her. Penelope Tree's mother was unimpressed when he turned up on her doorstep. 'It could be worse, I could be a Rolling Stone,' Bailey told her. He went on to marry Marie Helvin and then Catherine Dyer, with whom he has three children. He is also a film and documentary director, has shot numerous commercials and has never stopped working. Eye-opening and candid, Look Again is a fantastically entertaining memoir by a true icon. ...Show more
The Travellers
by Birte Kaufmann; Chris Killip
$0.00
AUD
Category: Photography
- An objective exploration of an often-maligned community that exists on the fringes of societyIn Ireland, around 25,000 people still live in temporary settlements in the style of itinerant workers, far removed from the amenities of Western civilization. Moving from place to place in mobile homes withou t electricity or running water, the largest Catholic minority of the country are faced with many prejudices. Strangely out of step with 21st-century lifestyle, they stick to their seemingly outdated traditions while also trying to find a new identity that fits in with modern society. Even in the present day, this ambiguity continues to define life for the traveller community, whose livelihood depends on horse breeding and hunting and who keep their own language alive as part of their insular culture. In 2011, the photographer Birte Kaufmann cautiously began to make contact with the travelling community, earning their trust and on some occasions living with them. For her portrayal of this unknown world, she needed to be in close contact with the families in order to capture their particular character and to avoid the usual stereotypes. Without a doubt, Birte Kaufmann's combination of reportage and documentary photography hits the right note and offers impressive insights into the Irish travellers' extraordinary world. ...Show more