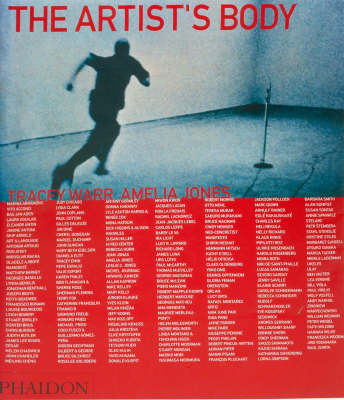 $69.95
AUD
Category: Photography
Whether acting out the gestures of painting; voguing for the camera; subjecting oneself to acts of violence; or even displaying acts of athletic prowess; artists since the late 1950s have used their bodies to subvert, shock and politicise art. This book examines chronologically, the key artists and work s within the social history of their times. ...Show more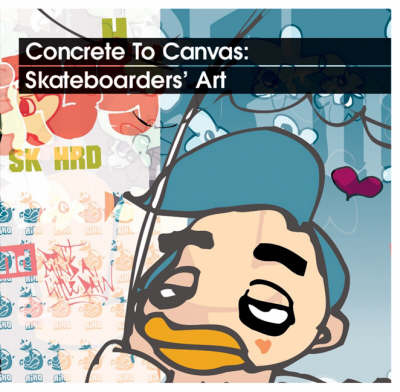 $39.95
AUD
Category: Photography
Since a graphic was first hand-drawn onto a board, the culture of skateboarding has been creative and visual, with by-products such as videos, stickers, magazines, board graphics and clothing. In recent years more skateboarders than ever have turned to art as another outlet for their creativity and an i ncreasing number of exhibitions focus on art produced by skateboarders. Concrete to Canvas brings together, for the first time, a wide variety of the finest work, whether on skate decks, canvas, computers, in sketchbooks or on the streets. Many of the artists selected for inclusion have used the street as their canvas, while also exhibiting in galleries internationally, often fusing spray paints and marker pens with oils and acrylics. Artists are featured alphabetically and the work is accompanied by brief commentaries and quotes its relationship with skateboarding. ...Show more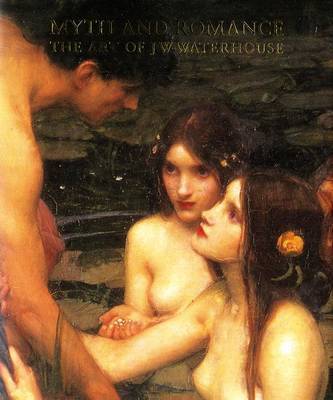 $16.95
AUD
Category: Photography
Produced in a pocket-sized, jacketed-paperback format, Phaidon's miniature editions make ideal gifts and desirable possessions. Each book features a wealth of finely reproduced colour images.
$45.00
AUD
Category: Photography
"Photojournalists may be said to be taking the temperature of our times: reflecting our lifestyles and concerns, our motivations, aspirations, dreams and everyday realities." "Sydney now: new Australian photojournalism presents an extraordinary portrait of contemporary Sydney life, with images by 24 pho tographers made since the year 2000. The photographs have been chosen to reveal moments from the everyday lives of ordinary citizens, rather than the news and celebrity more frequently observed in mainstream media." "Today photojournalism traverses boundaries between documentary and art photography. Robert McFarlane observes that the photographers in Sydney now are 'shaping a definition of photojournalism that is freer, more impressionistic, but also informed by the changing visual literacy of the internet culture and music video'. Vivid colour combines with a sense of movement to create distinctive new visions of life in Sydney today."--BOOK JACKET. ...Show more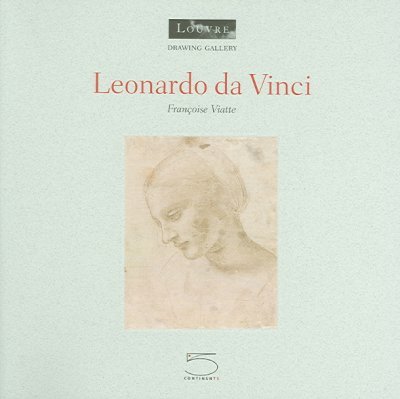 Leonardo Da Vinci
by Francoise Viatte; Andrew Ellis; Musée du Louvre, Département des arts graphiques Staff (Contribution by)
$29.95
AUD
Category: Photography | Series: Gallery of the Arts Ser.
The drawn work of Leonardo da Vinci and his pupils is concentrated in a few major collections such as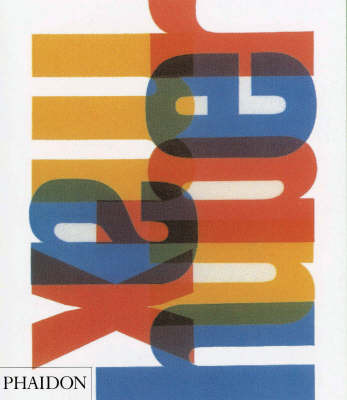 MAX HUBER
by BOSONI GIAMPIERO
$120.00
AUD
Category: Photography
Between 1942 and 1980, Max Huber (1919-92) earned an international reputation as one of the most innovative, distinctive and significant designers of his generation. After an Arts and Crafts education and later graphic apprenticeship in Switzerland, and inspired by the experience of the early modern mas ters he moved to Milan and started working at the Studio Boggeri. During the war period, he returned to Switzerland where he became a member of 'alliance', the distinguished association of modernist artists, and worked on various editorial projects. After the war, he moved back to Italy and soon started receiving important commissions, such as the one from Giulio Einaudi, a major cultural publisher in Italy, who in 1946 asked him to renew the typography of his Milan-based publishing house. It was during this time that Huber became acquainted with a circle of brilliant left-wing intellectuals and artists, including Italo Calvino, Natalia Ginzburg, Massimo Mila, Cesare Pavese, Fernanda Pivano, and Stefano Terra. Max Huber then worked on a variety of projects, including the socialist newspaper Avanti with Paolo Grassi and the 8th Milan Triennale. He also had a long collaboration with the Castiglioni brothers and later won the first prize in the competition for the poster of the Monza Grand Prix. His consistently brilliant and innovative design attracted people's attention everywhere, and consequently he travelled widely, mixing with the world's artistic elite. He exhibited his work in Europe and Japan, where he also held visiting professorships. Combining painting and photography with other graphic media he remained avant-garde throughout his career, bringing the utopian vision of such legends as Bayer and Moholy-Nagy to bear on corporate typography and brand design. Huber's graphic work is bright, sharp, always surprising and very effective. For this book, an impressive collection of original artwork and archival photographs from the Max Huber Museum shown in twelve thematic portfolios accompany three essays by experts in the field of Italian and Swiss design. In the first chapter, Stanislaus von Moss recounts Huber's formative years in Zurich, and describes the influences and connections with artists and designers on the international scene. In the second chapter, Mara Campana will cover his time in Milan where he gained his first experience at the Studio Boggeri and then went on to design posters, advertisements as well as corporate identities for major publishers and companies. In the third and final chapter, Giampiero Bosoni will focus on Huber's activity in the related fields of interior and exhibition design and in particular on his collaboration with the Castiglioni brothers. Extensively illustrated with over 300 colour images and b&w photographs, this book will be a significant addition to the design list and of interest to design students and researchers as well as to collectors of high-quality visual material. ...Show more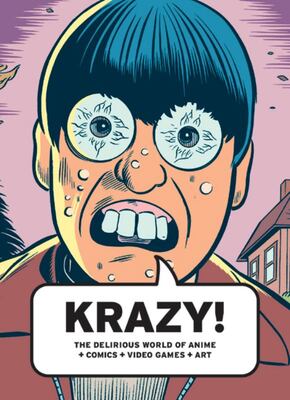 $54.95
AUD
Category: Photography
Comics! Cartoons! Anime! Manga! Graphic novels! Video games! This vibrant and engaging book, catalog to a landmark exhibition, celebrates the variety and growing significance of visual pop culture. Stunningly illustrated with eye-popping art, "Krazy!" investigates the uniqueness of these forms while con sidering the ways they interconnect. Curated by many of the artists who first brought these forms to the public's attention, this volume features commentary and interviews with "Maus" author Art Spiegelman, SimCity creator Will Wright, and Canadian comic book author and illustrator Seth, along with Tim Johnson (codirector of "Antz" and "Over the Hedge"), Kiyoshi Kusumi (a global authority on manga), and media theory critic Toshiya Ueno.This pathbreaking volume crosses boundaries between the printed arts, films, and video games and analyzes the reciprocal influences between fields, highlighting the best of each. The energy and intensity of the images leap off every page, and the full experience of the exhibit itself comes alive in behind-the-scenes commentary by the contributors. "Krazy!" is a dizzying introduction to the art forms that will dominate the new century. ...Show more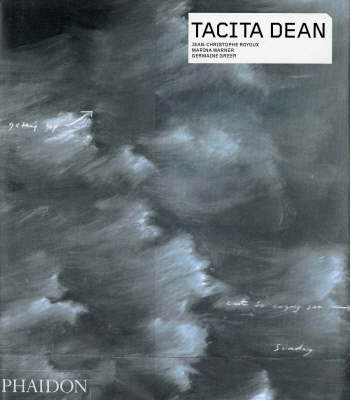 Tacita Dean
by Jean-Christophe Royoux
$69.95
AUD
Category: Photography
Although she emerged in the 1990s, Berlin-based English artist Tacita Dean has in her work a quiet depth not usually associated with the Pop and hype of the 'cool Britannia' scene. Her film installations explore how chance and coincidence influence daily life, constructing narratives that connect past a nd present, fact and fiction, private histories and larger events. In "Disappearance at Sea" (1996) a three-part installation and artist's book, Dean documents the tragic account of Donald Crowhurst and his attempt to fake a solo voyage around the globe, his eventual loss of sanity and his death at sea. The work tells the story through various fragments and landscapes, including a magnificent sea vista from a lighthouse beacon that produces a mysterious 'missing narrative' (as the artist calls it) reminiscent of 19th century atmospheric sea- and landscape painters. "FLOH" (2002) is a collection of photographs discovered by the artist in flea markets across Europe and America - holiday snaps or banal occurrences and events retrieved by the artist. Other works include a jukebox filled with ambient sound recordings from around the world, an endlessly turning Berlin seen from the revolving restaurant of the Fersehturm television tower and a frustrated attempt to follow directions (as misleading as they are meticulous) to find Robert Smithson's Spiral Jetty in Utah's Great Salt Lake. Her work has been presented at museums and galleries throughout the world (including the DePont Foundation, Tilburg, the Netherlands; Museum fur Gegenwartskunst, Basel; Tate Britain, London; Fundacao la Caixa, Barcelona; the Hirsshorn Museum, Washington D.C.; Musee d'Art Modern de la Ville de Paris; and Museu Serralves, Portugal) and her films have also been screened at the Sundance Film Festival. ...Show more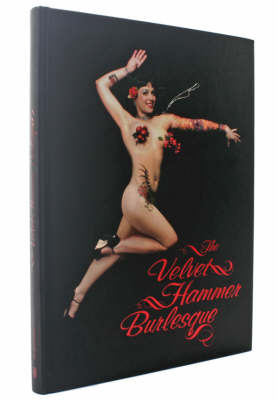 $110.00
AUD
Category: Photography
The Velvet Hammer Burlesque has put the "tease" back into striptease. Based in Los Angeles and founded by Michelle Carr, the infamous troupe kick-started the current era of Neo-Burlesque and has caused a furore on stages worldwide. The Velvet Hammer's shows are a potent cocktail that mixes elements from classical American revues with a post-feminist punk rock attitude. Their intricately choreographed and lovingly costumed performances have much more in common with the tradition of Vaudeville than with the sleazy table dancing of today. The book The Velvet Hammer Burlesque presents photographs of the group's voluptuous ensemble of dancers and performers ???????????????????????????????????????????????? from their savvy on-stage acts to a glimpse behind the curtain. Beautiful women of all shapes and sizes, most of them don't correspond to today's generally accepted, often surgically enhanced ideal. But they all radiate an authentic, raw energy in their routines that mesmerizes the audience until (almost) the last shred of clothing is stripped away. Every page of The Velvet Hammer Burlesque serves up true American beauty consisting of shapely curves, tattoos, tassels and lace, and fuelled by a passion for booze, smoke, rock 'n' roll and the wilder side of life. ...Show more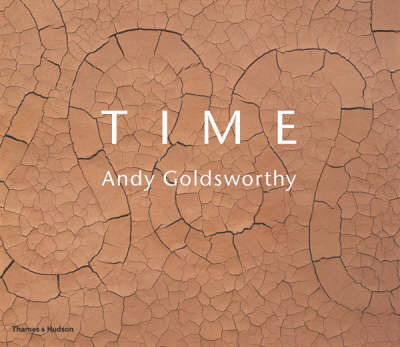 Time
by Andy Goldsworthy
$75.00
AUD
Category: Photography
Time, always a crucial element in the work of Andy Goldsworthy both as a medium and as a metaphor is celebrated in this book, newly available in paperback. An introduction by the artist conveys the importance to him of time, change and place. A sequence of works made around his home in Scotland often sh own in series recording their gradual disappearance or transformation is followed by Goldsworthy's diaries of visits to five locations in North America and Europe, vividly evoking, in text and pictures, the process of exploration and response to each place.With a detailed chronology by Dr Terry Friedman, this volume is an invaluable source of reference on Andy Goldsworthy and his compelling, sensitive work. ...Show more