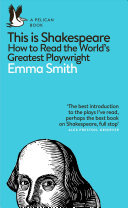 $22.99
AUD
Category: Plays, Theatre & Dance | Series: Pelican Bks.
THE SUNDAY TIMES BESTSELLER 'An outstanding book ... lively, curious and passionate' Literary Review Why should you read a book about Shakespeare and his plays? Because he is a timeless genius whose work encapsulates the human condition? Or is it something more unexpected?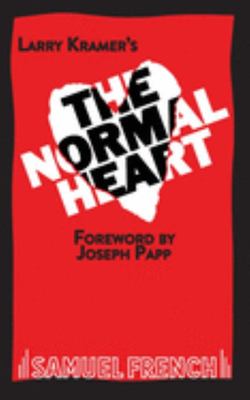 $25.00
AUD
Category: Plays, Theatre & Dance
Full Length, DramaCharacters: 8 male, 1 female Unit set. A searing drama about public and private indifference to the AIDS plague and one man's lonely fight to awaken the world to the crisis. Produced to acclaim in New York, London and Los Angeles, The Normal Heart follows Ned Weeks, a gay activist enra ged at the indifference of public officials and the gay community. While trying to save the world from itself, he confronts the personal toll of AIDS when his lover die ...Show more
$19.99
AUD
Category: Plays, Theatre & Dance | Series: Macmillan Collector's Library
George Bernard Shaw is one of the most famous and celebrated English playwrights and this new collection brings together the very best of his witty and entertaining comedies in one volume; Pygmalion, Major Barbara and Androcles and the Lion.Part of the Macmillan Collector's Library; a series of stunning , clothbound, pocket-sized classics with gold foiled edges and ribbon markers. These beautiful books make perfect gifts or a treat for any book lover. This edition has a preface by Oscar-winning actress Judi Dench. Pygmalion was first performed in 1914 and was an instant hit which then inspired the hit musical and award winning film, My Fair Lady. It tells the story of Eliza Doolittle and Henry Higgins, who tries to elevate a feisty flower girl out of her working-class roots and into high society. In Major Barbara, idealistic Barbara is a major in the Salvation Army, at odds with her millionaire father as they war over the best route to salvation. Androcles and the Lion is a clever retelling of the Bible story about a gentle Christian who pulls a thorn from a lion's paw. All three plays are not only wonderfully amusing, they also showcase Shaw's intense concerns about poverty, class and inequality. ...Show more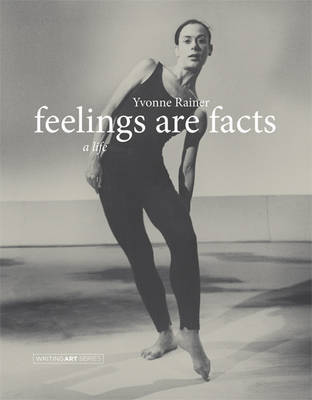 $51.95
AUD
Category: Plays, Theatre & Dance | Series: Writing Art
If you're interested in Plato, you're reading the wrong book. If you're interested in difficult childhoods, sexual misadventures, aesthetics, cultural history, and the reasons that a club sandwich and other meals -- including breakfast -- have remained in the memory of the present writer, keep reading. -- from Feelings Are Facts In this memoir, dancer, choreographer, and filmmaker Yvonne Rainer traces her personal and artistic coming of age. Feelings Are Facts (the title comes from a dictum by Rainer's one-time psychotherapist) uses diary entries, letters, program notes, excerpts from film scripts, snapshots, and film-frame enlargements to present a vivid portrait of an extraordinary artist and woman in postwar America. Rainer tells of a California childhood in which she was farmed out by her parents to foster families and orphanages, of sexual and intellectual initiations in San Francisco and Berkeley, and of artistic discoveries and accomplishments in the New York City dance world. Rainer studied with Martha Graham and Merce Cunningham in the late 1950s and early 1960s, cofounded the Judson Dance Theater in 1962, hobnobbed with New York artists including Robert Rauschenberg, Robert Morris (her lover and partner for several years), and Yoko Ono, and became involved with feminist and antiwar causes in the 1970s and 1980s. Rainer writes about how she constructed her dances -- including The Mind Is a Muscle and its famous section, Trio A, as well as the recent After Many a Summer Dies the Swan -- and about turning from dance to film and back to dance. And she writes about meeting her longtime partner Martha Gever and discovering the pleasures of domestic life. ...Show more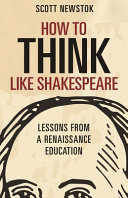 $24.99
AUD
Category: Plays, Theatre & Dance | Series: Princeton ANZ Paperbacks Ser.
A lively and engaging guide to vital habits of mind that can help you think more deeply, write more effectively, and learn more joyfullyHow to Think like Shakespeare offers an enlightening and entertaining guide to the craft of thought — one that demonstrates what we've lost in education today, and how we might begin to recover it. In fourteen brief, lively chapters that draw from Shakespeare's world and works, and from other writers past and present, Scott Newstok distills vital habits of mind that can help you think more deeply, write more effectively, and learn more joyfully, in school or beyond.Challenging a host of today's questionable notions about education, Newstok shows how mental play emerges through work, creativity through imitation, autonomy through tradition, innovation through constraint, and freedom through discipline. It was these practices, and a conversation with the past — not a fruitless obsession with assessment — that nurtured a mind like Shakespeare's. And while few of us can hope to approach the genius of the Bard, we can all learn from the exercises that shaped him.Written in a friendly, conversational tone and brimming with insights, How to Think like Shakespeare enacts the thrill of thinking on every page, reviving timeless — and timely — ways to stretch your mind and hone your words. ...Show more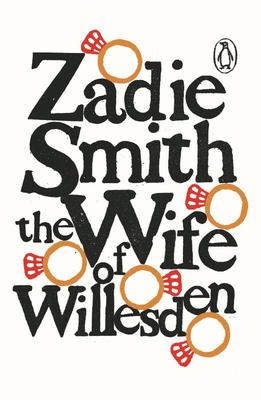 $14.99
AUD
Category: Plays, Theatre & Dance
'Married five times. Mother. Lover. Aunt. Friend. She plays many roles round here. And never Scared to tell the whole of her truth, whether Or not anyone wants to hear it. Wife Of Willesden: pissed enough to tell her life Story to whoever has ears and eyes . . .' Zadie Smith's first time writing for the stage, The Wife of Willesden is a riotous twenty-first century translation of Geoffrey Chaucer's classic The Wife of Bath's Prologue, brought to glorious life on the Kilburn High Road. Commissioned to celebrate Brent's year as Borough of Culture 2020, The Wife of Willesden will premiere at the Kiln Theatre, London in September 2020. ...Show more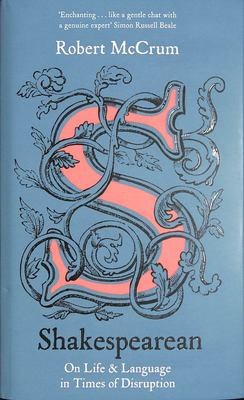 $34.99
AUD
Category: Plays, Theatre & Dance
Why do we return to Shakespeare time and again?When Robert McCrum began his recovery from a life-changing stroke, described in My Year Off, he discovered that the only words that made sense to him were snatches of Shakespeare. Unable to travel or move as he used to, McCrum found the First Folio became h is 'book of life', an endless source of inspiration through which he could embark on 'journeys of the mind', and see a reflection of our own disrupted times.An acclaimed writer and journalist, McCrum has spent the last twenty-five years immersed in Shakespeare's work, on stage and on the page. During this prolonged exploration, Shakespeare's poetry and plays, so vivid and contemporary, have become his guide and consolation. In Shakespearean he asks: why is it that we always return to Shakespeare, particularly in times of acute crisis and dislocation? What is the key to his hold on our imagination? And why do the collected works of an Elizabethan writer continue to speak to us as if they were written yesterday?Shakespearean is a rich, brilliant and superbly drawn portrait of an extraordinary artist, one of the greatest writers who ever lived. Through an enthralling narrative, ranging widely in time and space, McCrum seeks to understand Shakespeare within his historical context while also exploring the secrets of literary inspiration, and examining the nature of creativity itself. Witty and insightful, he makes a passionate and deeply personal case that Shakespeare's words and ideas are not just enduring in their relevance - they are nothing less than the eternal key to our shared humanity. ...Show more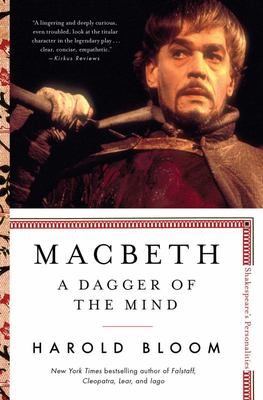 $24.99
AUD
Category: Plays, Theatre & Dance | Series: Shakespeare's Personalities Ser.
From Harold Bloom, the greatest Shakespeare scholar of our time, comes a portrait of Macbeth, one of William Shakespeare's most complex and compelling anti-heroes--the final volume in a series of five short books about the great playwright's most significant personalities: Falstaff, Cleopatra, Lear, Iag o, and Macbeth. From the ambitious and mad titular character to his devilish wife Lady Macbeth to the mysterious Three Witches, Macbeth is one of William Shakespeare's more brilliantly populated plays and remains among the most widely read. Macbeth is a distinguished warrior hero, who over the course of the play, transforms into a brutal, murderous villain and pays an extraordinary price for committing an evil act. A man consumed with ambition and self-doubt, Macbeth is one of Shakespeare's most vital meditations on the dangerous corners of the human imagination. Award-winning writer and beloved professor Harold Bloom investigates Macbeth's unthinkable actions with razor-sharp insight, agility, and compassion. He also writes about his shifting understanding--over the course of his own lifetime--of this endlessly compelling figure. "Acclaimed critic Bloom once again plumbs the depths of a Shakespeare play to reveal new insights that]...will shift the reader's perceptions of a literary classic" (Publishers Weekly). "A lingering and deeply curious, even troubled, look at the titular character in the legendary play...this clear, concise, empathetic" (Kirkus Reviews) volume delivers that kind of exhilarating intimacy and clarity in Macbeth, the final book in an essential series. ...Show more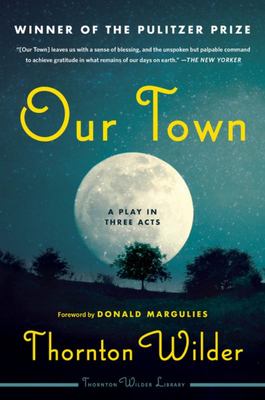 $27.99
AUD
Category: Plays, Theatre & Dance
" Our Town] leaves us with a sense of blessing, and the unspoken but palpable command to achieve gratitude in what remains of our days on earth."-- New Yorker Thornton Wilder's Pulitzer Prize-winning drama of life in the mythical village of Grover's Corners, New Hampshire--an allegorical representation of all life--is an American classic. It is the simple story of a love affair that asks timeless questions about the meaning of love, life, and death. Our Town explores the relationship between two young neighbors, George Gibbs and Emily Webb, whose childhood friendship blossoms into romance, and then culminates in marriage. When Emily loses her life in childbirth, the circle of life portrayed in each of the three acts--childhood, adulthood, and death--is fully realized. Often considered one of the greatest American plays of all time, Our Town is also Wilder's most frequently staged play. It debuted on Broadway in 1938 and continues to be performed daily on stages all around the world. ...Show more
$0.00
AUD
Category: Plays, Theatre & Dance
Lyricist, novelist, poet and playwright Kate Tempest will make her National Theatre debut in June with Paradise, a potent and dynamic reimagining of the Greek classic Philoctetes by Sophocles. Once comrades, now enemies after Odysseus abandoned Philoctetes to suffer a terrible wound alone, Odysseus is p repared to use any means necessary to get the shell-shocked Philoctetes back to the front and win the Trojan war. Directed by Ian Rickson with Lesley Sharp leading a large ensemble all woman cast. ...Show more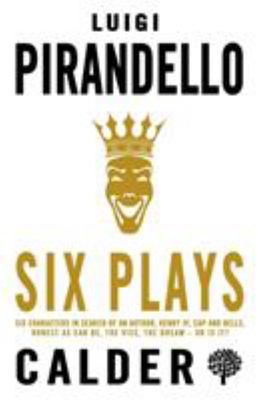 $19.99
AUD
Category: Plays, Theatre & Dance
This selection of plays by Luigi Pirandello contains some of his best-known works, such as Six Characters in Search of an Author - an absurdist piece in which the characters, actors and Pirandello himself interact during the rehearsal of a fictional play within the play - and Henry IV - a tragicomic tal e of a man who falls from a horse and believes himself to be the eponymous Holy Roman Emperor. Preoccupied with the nature of truth and delusion, and treading dangerously on the borderline between sanity and madness, Pirandello's plays are a daring exploration of human actions and the dark motives lying behind them, and the culmination of the naturalistic school of theatre inaugurated by authors such as Ibsen and Chekhov. ...Show more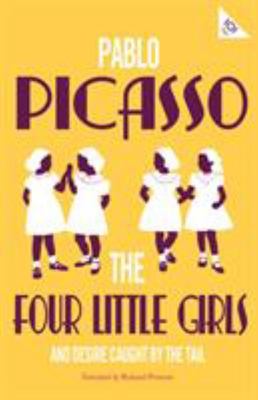 $12.99
AUD
Category: Plays, Theatre & Dance | Series: Alma Classics 101 Pages Ser.
In the 1940s, Picasso wrote two plays in French: the first, Desire Caught by the Tail, was conceived during the German occupation of Paris and features a cast of grotesque allegorical characters such as the Onion, Silence or Fat Anxiety discussing the crucial wartime themes of hunger, cold and love; the second, The Four Little Girls, came about a few years after the end of the war on the French Riviera, and presents the stream-of-consciousness thoughts of four unnamed girls in a vegetable garden, revealing an unexpectedly evil aspect of childhood.These surreal compositions, which were meant to be read aloud rather than formally staged, are a testament to the great artist's imaginative powers, and have been considered as forerunners to the theatre of the absurd of the 1950s, as exemplified by Beckett, Ionesco and Adamov. ...Show more