Dropbear
by Evelyn Araluen
$24.99
AUD
Category: Poetry
I told you this was a thirst so great it could carve rivers. This fierce debut from award-winning writer Evelyn Araluen confronts the tropes and iconography of an unreconciled nation with biting satire and lyrical fury. Dropbear interrogates the complexities of colonial and personal history with an alte rnately playful, tender and mournful intertextual voice, deftly navigating the responsibilities that gather from sovereign country, the spectres of memory and the debris of settler-coloniality. This innovative mix of poetry and essay offers an eloquent witness to the entangled present, an uncompromising provocation of history, and an embattled but redemptive hope for a decolonial future. ...Show more
$24.00
AUD
Category: Poetry
The crags do not notice if I have come from stone or am becoming stone or am merely part of the weather.The Anthropocene – what can poetry do in this epoch in the Earth's history defined by human impact? With its immersion in powerful wilderness landscapes, Earth Dwellers challenges our human-centrednes s by embracing perspectives which set the intimate delicacy of life forms against time scales that go back millions of years. These are deep-breath poems, full of touch and awareness, consolidated by their commitment to the ecologies that envelop us. Asked where we come from, the poems speak not of nations or tribes but of mosses, mountains, oceans, birds. And asked where we are going, the poems refer not to rockets or recessions, but to the biome, a place where consumption is a relationship and not a right. This is ecopoetry – where the natural world is primary, and humans have to find their place in it, rather than the other way around.'Lang's affinity for the natural world pulses everywhere…like a drumbeat, and her language rises to meet it.' — Sarah Holland-Batt 'Kristen Lang's poems bring together the celestial and the domestic, the elemental and the everyday. Few Australian poets have fused the mystical and the real with such skill and audacity.' — David McCooey'[Her poems] might very well herald an epistemological shift into a different way of looking at humanity's place within a vast, beyond-human world.' — Daniela Brozek Cordier ...Show more
$24.99
AUD
Category: Poetry
This important anthology, curated by Gomeroi poet and academic Alison Whittaker, showcases Australia's most-respected First Nations poets alongside some of the rising stars. Featured poets include Oodgeroo Noonuccal, Ruby Langford Ginibi, Ellen van Neerven, Tony Birch, Claire G. Coleman, Evelyn Araluen, Jack Davis, Kevin Gilbert, Lionel Fogarty, Sam Wagan Watson, Ali Cobby Eckermann, Archie Roach and Alexis Wright. Divided into five thematic sections, each one is introduced by an essay from a leading Aboriginal writer and thinker - Bruce Pascoe, Ali Cobby Eckermann, Chelsea Bond, Evelyn Araluen and Steven Oliver - who reflects on the power of First Nations poetry with their own original contribution. This incredible book is a testament to the renaissance of First Nations poetry happening in Australia right now. ...Show more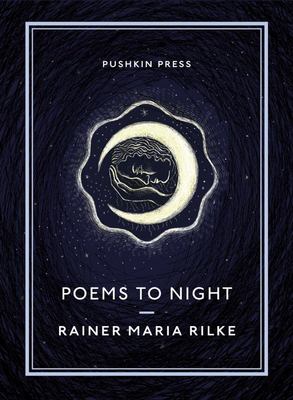 Poems to Night
by Rainer Maria Rilke; Will Stone (Translator)
$24.99
AUD
Category: Poetry
A collection of haunting mystical poems of the night by the great Rainer Maria Rilke - most of which have never before been translated into English.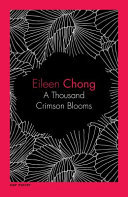 $24.99
AUD
Category: Poetry
Eileen Chong's luminous poetry examines the histories - personal, familial and cultural - that form our identities and obsessions. A Thousand Crimson Blooms is a deepening of her commitment to a poetics of sensuous simplicity and complex emotions, even as she confronts the challenges of infertility or f raught mother-daughter relations. Entwined throughout are questions of migration and belonging. Viewed as a whole, this collection is a field of flowers, aflame with light. ...Show more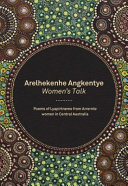 $24.99
AUD
Category: Poetry
"Arrernte women are constantly stretched across two incongruent worlds. The world of Arrernte language, culture, kinship, country and knowledge systems which they are striving to protect and maintain on a daily basis. The modern world with its ongoing colonisation andrelentless pressures. Both of these worlds are captured in the poems" - Penny Drysdale ...Show more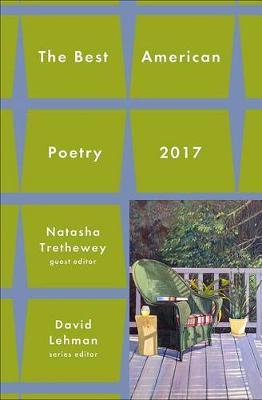 $32.50
AUD
Category: Poetry | Series: The\Best American Poetry Ser.
Edited by Pulitzer Prize-winner and nineteenth US Poet Laureate Natasha Trethewey, The Best American Poetry 2017 brings together the most notable poems of the year in the series that offers "a vivid snapshot of what a distinguished poet finds exciting, fresh, and memorable" (Robert Pinsky). Librarian o f Congress James Billington says Natasha Trethewey "consistently and dramatically expanded the power" of the role of US Poet Laureate, holding office hours with the public, traveling the country, and reaching millions through her innovative PBS NewsHour segment "Where Poetry Lives." Marilyn Nelson says "the wide scope of Trethewey's interests and her adept handling of form have created an opus of classics both elegant and necessary." With her selections and introductory essay for The Best American Poetry 2017, Trethewey will be highlighting even more "elegant and necessary" poems and poets, adding to the national conversation of verse and its role in our culture. The Best American Poetry is not just another anthology; it serves as a guide to who's who and what's happening in American poetry and is an eagerly awaited publishing event each year. With Trethewey's insightful touch and genius for plumbing the depths of history and personal experience to shape striking verse, The Best American Poetry 2017 is another brilliant addition to the series. ...Show more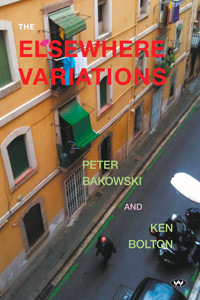 $20.00
AUD
Category: Poetry
Born of the poetry wars of inner Melbourne An explosive story - of twisted mentalities and lost souls 'Irresistible. Compelling' - Millie Dickens an arc of fugitive players cast across Australia and the capitals of Europe, the US, Asia 'The Elsewhere Variations' is a series of poems by Peter Bakowski an d Ken Bolton in which themes develop, are abandoned, resurface, where poems answer, continue or oppose each other. The usual thrills of collaborative projects. But these are unusual and will get attention just on that basis - and they are variously funny, mysterious, and occasionally moving. There are eight sets of six: forty-eight poems. They begin with a lightly fictionalised account of the poetry wars of inner Melbourne - but from there they undertake a survey of human happiness, ambition and acceptance. ...Show more
$24.99
AUD
Category: Poetry | Reading Level: very good
Winner of the 2017 Felix Dennis Prize for Best First Collection An extraordinary debut from a young Vietnamese American, Night Sky with Exit Wounds is a book of poetry unlike any other. Steeped in war and cultural upheaval and wielding a fresh new language, Vuong writes about the most profound subjects - love and loss, conflict, grief, memory and desire - and attends to them all with lines that feel newly-minted, graceful in their cadences, passionate and hungry in their tender, close attention- 'athe chief of police/facedown in a pool of Coca-Cola./A palm-sized photo of his father soaking/beside his left ear.' This is an unusual, important book- both gentle and visceral, vulnerable and assured, and its blend of humanity and power make it one of the best first collections of poetry to come out of America in years.'These are poems of exquisite beauty, unashamed of romance, and undaunted by looking directly into the horrors of war, the silences of history. One of the most important debut collections for a generation.' Andrew McMillan ...Show more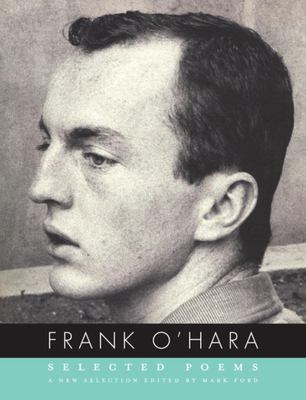 $32.99
AUD
Category: Poetry
The first new selection of O'Hara's work to come along in several decades. In this "marvellous compilation" (The New Yorker), editor Mark Ford reacquaints us with one of the most joyous and innovative poets of the postwar period.
$19.99
AUD
Category: Poetry
Amanda Gorman's powerful and historic poem "The Hill We Climb," read at President Joe Biden's inauguration, is now available as a collectible gift edition. "Stunning" CNN "Dynamic" NPR "Deeply rousing and uplifting" Vogue On 20 January 2021, Amanda Gorman became the sixth and youngest poet to deliver a poetry reading at a presidential inauguration. Taking the stage after the 46th president of the United States, Joe Biden, Gorman captivated the nation and brought hope to viewers around the globe. Her poem "The Hill We Climb" can now be cherished in this special gift edition. Including an enduring foreword by Oprah Winfrey, this keepsake celebrates our promise and affirms the power of poetry. ...Show more