$27.99
AUD
Category: Fiction
From the author of the Outline trilogy, a fable of human destiny and decline, enacted in a closed system of intimate, fractured relationships.  
$22.99
AUD
Category: Biography & Memoir
Fearless and essential - the highly anticipated final instalment in Deborah Levy's critically acclaimed 'Living Autobiography' Following the international critical and commercial success of The Cost of Living, this final volume of Levy's 'Living Autobiography' is an exhilarating, thought-provoking and b oldly intimate meditation on home and the spectres that haunt it. It resumes and expands Levy's pioneering examination of a female life lived in the storm of the present tense, asking essential questions about womanhood, modernity, creative identity and personal freedom. From one of the great thinkers and writers of our time, Real Estate is a memoir and a manifesto for radical emancipation - as an artist, as a woman, and as an inheritor of the real estate of the now. ...Show more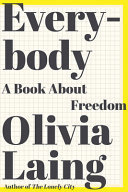 $49.95
AUD
Category: New Hardbacks
'Simply one of our most exciting writers' Observer 'A free-wheeling and joyful exploration of the works and lives of a range of artists and thinkers who brought libidinal and creative energy together with spectacular results' Jack Halberstam The body is a source of pleasure and of pain, at once hopeless ly vulnerable and radiant with power. At a moment in which basic rights are once again imperilled, Olivia Laing conducts an ambitious investigation into the body and its discontents, using the life of the renegade psychoanalyst Wilhelm Reich to chart a daring course through the long struggle for bodily freedom, from gay rights and sexual liberation to feminism and the civil rights movement. Drawing on her own experiences in protest and alternative medicine, and travelling from Weimar Berlin to the prisons of McCarthy-era America, she grapples with some of the most significant and complicated figures of the past century, among them Nina Simone, Christopher Isherwood, Andrea Dworkin, Sigmund Freud, Susan Sontag and Malcolm X. Despite its many burdens, the body remains a source of power, even in an era as technologized and automated as our own. Everybody is an examination of the forces arranged against freedom and a celebration of how ordinary human bodies can resist oppression and reshape the world. 'A brave writer whose books open up fundamental questions about life and art' Telegraph ...Show more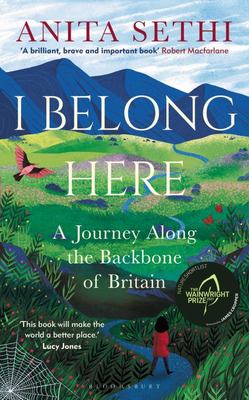 $39.99
AUD
Category: Natural History and Environment
One woman's journey of reclamation through natural landscapes as she contemplates identity and womanhood, nature, place and belonging.   Anita Sethi was on a journey through Northern England in Summer 2019 when she became the victim of a racially motivated hate crime. The crime was a vicious attack on her right to exist in a place on account of her race. After the event Anita experienced panic attacks and anxiety. A crushing sense of claustrophobia made her long for wide open spaces, to breathe deeply in the great outdoors. She was intent on not letting her experience stop her from traveling freely and without fear.   Between the route from Liverpool to Newcastle lays the Pennines, known as the backbone of Britain. That backbone runs through the north and also strongly connects north with south, east with west--it's a place of borderlands and limestone, of rivers and scars, of fells and forces. The Pennines called to Anita with a magnetic force; although a racist had told her to leave, she felt drawn to further explore the area she regards as her home, to immerse herself deeply in place. Anita's journey through the natural landscapes of the North is one of reclamation, a way of saying that this is her land too and she belongs in the UK as a brown woman, as much as a white man does.   We're living in an era of increased hostility in which more people of color around the world are being told to go back; strong statements of belonging are needed more than ever. Anita's journey gives her the perspective to reflect upon the important issues encompassed in her experience of abuse including speaking out, gaslighting, trauma, kindness, and notions of strength. Her journey transforms what began as an ugly experience of hate into one offering hope and finding beauty after brutality.   Anita transforms her personal experience into one of universal resonance, offering a call to action, to keep walking onwards, forging a path through and beyond pain. Every footstep taken is an act of persistence. Every word written against the rising tide of hate speech, such as this book, is an act of resistance. ...Show more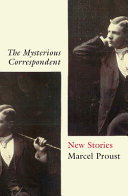 $34.99
AUD
Category: Fiction
Newly discovered stories from one of the great storytellers of the twentieth century. Throughout Proust's life, nine of his short stories remained unseen-the writer never spoke of them. Why did he choose not to publish them along with the others? One possible answer is that he was developing his themes in preparation for his masterpiece, In Search of Lost Time; another is that the stories were too audacious-too near to life-for the censorious society of the time. In these stories, published here for the first time, we find an intimate picture of a young author full of darkness and melancholy, longing to reveal his true self to the world. ...Show more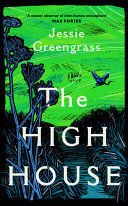 $39.99
AUD
Category: Fiction
Crisis slid from distant threat to imminent probability and we tuned it out like static.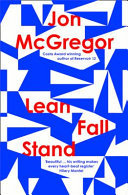 $37.99
AUD
Category: Fiction
'A beautiful piece of work ... it leaves the reader moved and subtly changed, as if she had become part of the story' Hilary Mantel The highly anticipated new novel from the Costa-award winning, three-times Booker-longlisted author of Reservoir 13. When an Antarctic research expedition goes wrong, the consequences are far-reaching - for the men involved and for their families back home.   Robert 'Doc' Wright, a veteran of Antarctic field work, holds the clues to what happened, but he is no longer able to communicate them. While Anna, his wife, navigates the sharp contours of her new life as a carer, Robert is forced to learn a whole new way to be in the world.   Award-winning novelist Jon McGregor returns with a stunning novel that mesmerizingly and tenderly unpicks the notion of heroism and explores the indomitable human impulse to tell our stories - even when words fail us.  A meditation on the line between sacrifice and selfishness this is a story of the undervalued, unrecognised courage it can take just to get through the day. to tell our stories - even when words fail us.  A meditation on the line between sacrifice and selfishness this is a story of the undervalued, unrecognised courage it can take just to get through the day.to tell our stories - even when words fail us.  A meditation on the line between sacrifice and selfishness this is a story of the undervalued, unrecognised courage it can take just to get through the day.to tell our stories - even when words fail us.  A meditation on the line between sacrifice and selfishness this is a story of the undervalued, unrecognised courage it can take just to get through the day. ...Show more
$35.00
AUD
Category: Science
This is the story of a quest: to find a Theory of Everything. Einstein dedicated his life to seeking this elusive Holy Grail, a single, revolutionary 'god equation' which would tie all the forces in the universe together, yet never found it. Some of the greatest minds in physics took up the search, from Stephen Hawking to Brian Greene. None have yet succeeded. In The God Equation, renowned theoretical physicist Michio Kaku takes the reader on a mind-bending ride through the twists and turns of this epic journey: a mystery that has fascinated him for most of his life. He guides us through the key debates in modern physics, from Newton's law of gravity via relativity and quantum mechanics to the latest developments in string theory. It is a tale of dazzling breakthroughs and crushing dead ends, illuminated by Kaku's clarity, storytelling flair and infectious enthusiasm. The object of the quest is now within sight: we are closer than ever to achieving the most ambitious undertaking in the history of science. If successful, the Theory of Everything could simultaneously unlock the deepest mysteries of space and time, and fulfil that most ancient and basic of human desires - to understand the meaning of our lives. ...Show more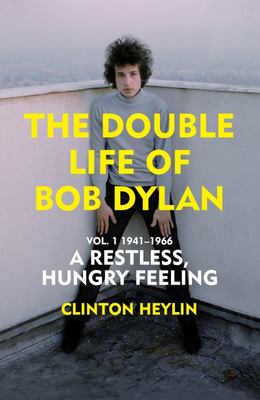 $65.00
AUD
Category: Music
In 2016 it was announced that Bob Dylan had sold his personal archive to the George Kaiser Foundation in Tulsa, Oklahoma, reportedly for $22 million (and $64 million in tax relief). As the boxes started to arrive, the Foundation asked Clinton Heylin - author of the acclaimed Dylan behind the Shades (199 1; rev. 2011) and 'perhaps the world's authority on all things Dylan' (Rolling Stone) - to assess the material that they had been given. What he found in Tulsa - as well as what he gleaned from other papers he had recently been given access to by Sony and the Dylan office - so changed his understanding of the artist, in particular of his creative process, that he became convinced that his biography needed to be completely rewritten. It turns out that most of what we thought we knew is wrong - and in particular, that Dylan is the notoriously unreliable narrator of his own story. With fresh and revealing information on every page, the first volume, A Restless Hungry Feeling, tells the story of Dylan's meteoric rise to fame- his arrival in New York in early 1961, where he is embraced by the folk scene; his elevation to spokesman of a generation whose protest songs deliver the soundtrack for the burgeoning Civil Rights movement; his alleged betrayal when he 'goes electric' at Newport in 1965; his subsequent controversial world tour with a rock 'n' roll band; and the recording of his three undisputed masterpieces- Bringing it All Back Home, Highway 61 Revisited and Blonde on Blonde. Dylan is at the peak of his fame when in July 1966 he reportedly crushes his motorbike in Woodstock, upstate New York, and disappears from public view. When he re-emerges, he looks different, his voice sounds different, his songs are different; he would not tour again until 1974. There is unlikely to be any more 'autobiography' after Chronicles, and Dylan is never going to authorise an official biography; Clinton's meticulously researched, all-encompassing and consistently revelatory account is the closest we will ever get to a definitive life. ...Show more
$29.99
AUD
Category: Philosophy, Politics & Current Affairs
The author of the international bestseller The Sixth Extinction returns to humanity's transformative impact on the environment, now asking- After doing so much damage, can we change nature, this time to save it? Elizabeth Kolbert has become one of the most important writers on the environment. Now she i nvestigates the immense challenges humanity faces as we scramble to reverse, in a matter of decades, the effects we've had on the atmosphere, the oceans, the world's forests and rivers - on the very topography of the globe. In her trademark persuasive and darkly comic prose, Kolbert introduces myriad innovations that offer ways to avert disaster - or may produce new disasters, ones that haven't been and perhaps cannot be anticipated. We encounter the scientists attempting to save the Devils Hole pupfish, the rarest fish species in the world, who occupy a single pool in a limestone cavern in the middle of the Mojave desert; engineers who are turning carbon emissions to stone; resilient 'super coral' created via assisted evolution to survive a hotter globe; and researchers who are contemplating shooting tiny diamonds into the stratosphere to scatter sunlight back to space, changing the sky from blue to white. One way to look at human civilization, says Kolbert, is as a ten-thousand-year exercise in defying nature. Paradoxically, the very sorts of interventions that have imperiled our planet are increasingly seen as the only hope for its salvation. ...Show more
$32.99
AUD
Category: New Hardbacks
63 rue de Monceau, Paris Dear friend, As you may have guessed by now, I am not in your house by accident. I know your street rather well. Count Moise de Camondo lived a few doors away from Edmund de Waal's forebears, the Ephrussi, first encountered in his bestselling memoir The Hare with Amber Eyes. Like the Ephrussi, the Camondos were part of belle epoque high society. They were also targets of anti-semitism. Camondo created a spectacular house and filled it with the greatest private collection of French eighteenth-century art for his son to inherit. But when Nissim was killed in the First World War, it became a memorial and, on the Count's death, was bequeathed to France. The Musee Nissim de Camondo has remained unchanged since 1936. Edmund de Waal explores the lavish rooms and detailed archives and uncovers new layers to the family story. In a haunting series of letters addressed to the Count, he tells us what happened next.   ...Show more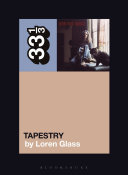 $19.99
AUD
Category: Music | Series: 33 1/3 Ser.
Carole King's Tapestry is both an anthemic embodiment of second-wave feminism and an apotheosis of the Laurel Canyon singer-songwriter sound and scene. And these two elements of the album's historic significance are closely related insofar as the professional autonomy of the singer-songwriter is an expr ession of the freedom and independence women of King's generation sought as the turbulent sixties came to a close. Aligning King's own development from girl to woman with the larger shift in the music industry from teen-oriented singles by girl groups to albums by adult-oriented singer-songwriters, this volume situates Tapestry both within King's original vision as the third in a trilogy (preceded by Now That Everything's Been Said and Writer) and as a watershed in musical and cultural history, challenging the male dominance of the music and entertainment industries and laying the groundwork for female dominated genres such as women's music and Riot Grrrl punk. ...Show more