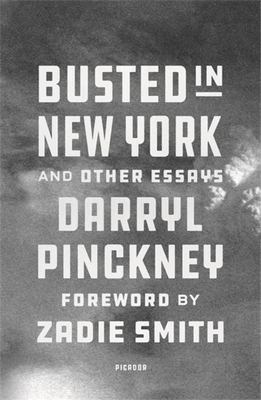 $24.99
AUD
Category: Anthologies, Essays & Journals
'[Pinckney] reveals himself to be a skilful chronicler of black experience in literary criticism, reportage and biography' The New York Times In these twenty-five essays, Darryl Pinckney has given us a view of our recent racial history that blends the social and the personal and wonders how we arrived a t our current moment. Pinckney reminds us that "white supremacy isn't back; it never went away." It is this impulse to see historically that is at the core of Busted in New York and Other Essays, which traces the lineage of black intellectual history from Booker T. Washington through the Harlem Renaissance, to the Black Panther Party and the turbulent sixties, to today's Afro-pessimists, and celebrated and neglected thinkers in between. These are capacious essays whose topics range from the grassroots of protest in Ferguson, Missouri, to the eighteenth-century Guadeloupian composer Joseph Bologne, from an unsparing portrait of Louis Farrakhan to the enduring legacy of James Baldwin, the unexpected story of Black people experiencing Russia, Barry Jenkins's Moonlight, and the painter Kara Walker. The essays themselves are a kind of record, many of them written in real-time, as Pinckney witnesses the Million Man March, feels and experiences the highs and lows of Obama's first presidential campaign, explores the literary Black diaspora, and reflects on the surprising and severe lesson he learned firsthand about the changing urban fabric of New York. As Zadie Smith writes in her introduction to the book: "How lucky we are to have Darryl Pinckney who, without rancor, without insult, has, all these years, been taking down our various songs, examining them with love and care, and bringing them back from the past, like a Sankofa bird, for our present examination. These days Sankofas like Darryl are rare. Treasure him! ...Show more
$32.99
AUD
Category: Fiction
A group of housemates in Sydney's inner city contend with gentrification, divisive politics, loss, grief, their own complicated privilege as second-generation Australians, the evolving world of dating and work in this wry debut. Losing a father isn't easy. Neither is the split existence you live afterwa rds when you can still conjure up the past where he was alive and yet have to live in the present where he is not. Grief is universal and eternal, yet how we deal with it--or how it deals with us--depends on who is grieving, when, and with whom. On the outside, the protagonist of this stylish debut novel seems to have it all together, but the grief she is still feeling after the loss of her father her to live a a divided existed and constructs a barrier between between the day-to-day reality of what she's experiencing with people her age, this life that she's leading, and a feeling of estrangement, grief, and need? The world these characters inhabit--rent is nuts, nobody is getting younger, and everyone remains unsatisfied, always wanting something more--the emotions they struggle to understand (and even feel), their ambivalence and confusion about the future, work, the political issues of the day, relationships, and each other all weave together to create the background for a poignant story about loss. Friends & Dark Shapes is funny but substantial, tight and well-written. From the tautness of each individual vignette to the full power of the whole, Friends & Dark Shapes brings forth a bold, new voice that needs to be heard. ...Show more
$22.99
AUD
Category: Anthologies, Essays & Journals | Series: Penguin Modern Classics Ser.
'Literature is not innocent', stated Georges Bataille in this extraordinary 1957 collection of essays, arguing that only by acknowledging its complicity with the knowledge of evil can literature communicate fully and intensely. These literary profiles of eight authors and their work, including Emily Bro nte's "Wuthering Heights", Baudelaire's "Les Fleurs du Mal" and the writings of Sade, Kafka and Sartre, explore subjects such as violence, eroticism, childhood, myth and transgression, in a work of rich allusion and powerful argument. ...Show more
$32.99
AUD
Category: Music
INDIE AWARD WINNER 2020 A powerful memoir of a true Australian legend: stolen child, musical and lyrical genius, and leader. Not many have lived as many lives as Archie Roach - stolen child, seeker, teenage alcoholic, lover, father, musical and lyrical genius, and leader - but it took him almost a life time to find out who he really was. Roach was only two years old when he was forcibly removed from his family. Brought up by a series of foster parents until his early teens, his world imploded when he received a letter that spoke of a life he had no memory of. In this intimate, moving and often shocking memoir, Archie's story is an extraordinary odyssey through love and heartbreak, family and community, survival and renewal - and the healing power of music. Overcoming enormous odds to find his story and his people, Archie voices the joy, pain and hope he found on his path through song to become the legendary singer-songwriter and storyteller that he is today - beloved by fans worldwide. Tell Me Why is a stunning account of resilience and the strength of spirit - and of a great love story. Winner of the 2020 Indie Book of the Year Non-Fiction Shortlisted for the Victorian Premier's Literary Awards, Non-Fiction Archie Roach is the 2020 VIC Australian of the Year 'Just like his early songs, Tell Me Why was written with empathy as its impetus and that intent shines through on every page. This is a phenomenal work by one of the most articulate and recognisable members of the Stolen Generations. It will be read, studied and discussed for many years to come.' The Australian 'Beautiful, gut-wrenching and compelling memoir' Sydney Morning Herald 'Archie's deeply resonant voice sings out - of a broken country and a life renewed. The voice of Australia.' Daniel Browning, ABC journalist and producer 'Roach is honest and humble in his oft-heartbreaking retelling of his search for identity, belonging and purpose' Courier Mail 'Best book of 2019: Tell Me Why by Archie Roach, a beautifully written autobiography that captures one of the most remarkable lives in Australian music' Weekend Australian ...Show more
$29.99
AUD
Category: Fiction
Out on the road, no one speaks, everything talks. Hard-drinking, foul-mouthed, and allergic to bullshit, Jean is not your usual grandma. She's never been good at getting on with other humans, apart from her beloved granddaughter, Kimberly. Instead, she surrounds herself with animals, working as a guide in an outback wildlife park. And although Jean talks to all her charges, she has a particular soft spot for a young dingo called Sue. As disturbing news arrives of a pandemic sweeping the country, Jean realises this is no ordinary flu - its chief symptom is that its victims begin to understand the language of animals - first mammals, then birds and insects, too. As the flu progresses, the unstoppable voices become overwhelming, and many people begin to lose their minds, including Jean's infected son, Lee. When he takes off with Kimberly, heading south, Jean feels the pull to follow her kin. Setting off on their trail, with Sue the dingo riding shotgun, they find themselves in a stark, strange world in which the animal apocalypse has only further isolated people from other species. Bold, exhilarating, and wholly original, The Animals In That Country asks what would happen, for better or worse, if we finally understood what animals were saying.   ...Show more
Women
by Mihail Sebastian
$19.99
AUD
Category: Fiction | Series: Penguin European Writers Ser.
A gorgeous, tender modern classic about the complexities of love, with an introduction from the Booker-winning author John Banville. Stefan Valeriu, a young Romanian student, holidays alone in the Alps, where he soon becomes entangled in romantic relationships with three different women who pass throug h his guesthouse. We follow Stefan after his return to Paris as he reflects on the women in his life, at times playing the lover, and at others observing shrewdly from the periphery. Women's four interlinked stories offer nuanced and deeply moving portraits of romantic relationships in all their complexity, from unrequited love and passionate affairs to tepid marriages of convenience. In light, elegant prose, Mihail Sebastian, widely regarded as the greatest Romanian writer of the 20th century, explores longing, otherness, empathy, and regret. 'His prose is like something Chekov might have written - the same modesty, candour, and subtleness of observation' - Arthur Miller 'I love Sebastian's courage, his lightness, and his wit' - John Banville 'Sebastian belongs in the pantheon of classic authors' - New Statesman ...Show more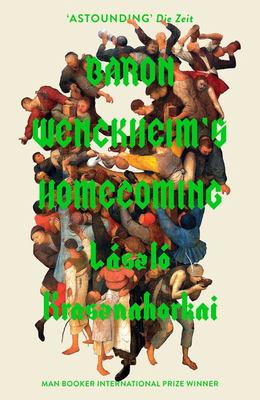 $39.99
AUD
Category: Fiction
Nearing the end of his life, Baron Bela Wenckheim decides to return to the provincial Hungarian town of his birth. Having escaped from his many casino debts in Buenos Aires, where he was living in exile, he wishes to be reunited with his high-school sweetheart Marika. What follows is an endless storm of gossip, con men and local politicians, vividly evoking the small town's alternately drab and absurd existence.Meanwhile, the Professor - a world-famous natural scientist who studies mosses and inhabits a bizarre Zen-like shack in a desolate area outside of town - offers long rants and disquisitions on his own attempts to immunise himself from thought. Spectacular actions are staged, death and the abyss loom, until finally doom is brought down on the unsuspecting residents of the town.Hailed internationally as perhaps the most important novel of the young twenty-first century, Baron Wenckheim's Homecoming is the culmination of László Krasznahorkai's remarkable and singular career.'I've said a thousand times that I always wanted to write just one book. Now, with Baron, I can close this story. With this novel I can prove that I really wrote just one book in my life. This is the book - Satantango, Melancholy, War & War, and Baron. This is my one book.' László Krasnahorkai ...Show more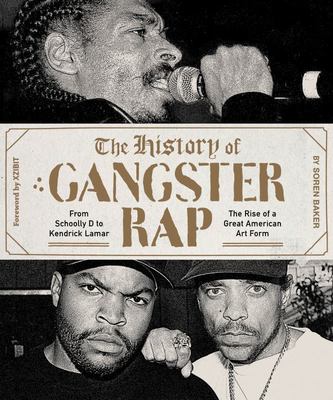 $35.00
AUD
Category: Music
The History of Gangster Rap is a deep dive into one of the most fascinating subgenres of any music category to date. Sixteen detailed chapters, organized chronologically, examine the evolution of gangster rap, its main players, and the culture that created this revolutionary music. From still-swirling c onspiracy theories about the murders of Biggie and Tupac to the release of the 2015 film Straight Outta Compton, the era of gangster rap is one that fascinates music junkies and remains at the forefront of pop culture. Filled with interviews with key players such as Snoop Dogg, Ice-T, and dozens more, as well as sidebars, breakout bios of notorious characters, lists, charts, and more, The History of Gangster Rap is the be-all-end-all book that contextualizes the importance of gangster rap as a cultural phenomenon. ...Show more
Visitation
by Jenny Erpenbeck; Translated by Susan Bernofsky
$19.99
AUD
Category: Fiction
By the side of a lake in Brandenburg, a young architect builds the house of his dreams - a summerhouse with wrought-iron balconies, stained-glass windows the colour of jewels, and a bedroom with a hidden closet, all set within a beautiful garden. But the land on which he builds has a dark history of vi olence that began with the drowning of a young woman in the grip of madness and that grows darker still over the course of the century: the Jewish neighbours disappear one by one; the Red Army requisitions the house, burning the furniture and trampling the garden; a young East German attempts to swim his way to freedom in the West; a couple return from brutal exile in Siberia and leave the house to their granddaughter, who is forced to relinquish her claim upon it and sell to new owners intent upon demolition. Reaching far into the past, and recovering what was lost and what was buried, Jenny Erpenbeck tells a story both beautiful and brutal, about the things that haunt a home. ...Show more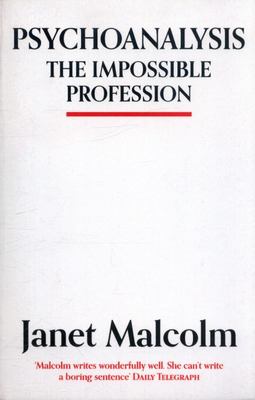 $22.99
AUD
Category: Philosophy, Politics & Current Affairs
The process known as psychoanalysis is sometimes revered, sometimes derided, and most often misunderstood. What good does it do? Can it help anyone? What risks does it pose to both patient and analyst? None of these questions can be easily answered, but in Janet Malcolm's narrative, in which all her ski lls as a reporter and interviewer come into play, their complexity is limpidly revealed. ...Show more
Gilead
by Marilynne Robinson
$22.99
AUD
Category: Fiction | Series: Gilead | Reading Level: good
The 2004 Pulitzer Prize winning novelA New York Times Top-Ten Book of 2004Winner of the National Book Critics Circle Award for FictionA PBS Great American Read selection Nearly 25 years after Housekeeping, Marilynne Robinson returns with an intimate tale of three generations, from the Civil War to the 2 0th century: a story about fathers and sons and the spiritual battles that still rage at America's heart. In the words of Kirkus, it is a novel "as big as a nation, as quiet as thought, and moving as prayer. Matchless and towering." Gilead tells the story of America and will break your heart. ...Show more
Items per page:
1 - 11 of 11