$32.99
AUD
Category: Fiction
For as long as Rae can remember, it's been her and Mum, and their dog, Splinter; a small, deliberately unremarkable, family. They have their walks, their cooking routines, their home. Sometimes Mum disappears for a while to clear her head but Rae is okay with this, because Mum always comes back. So, whe n Rae wakes to Splinter's nose in her face, the back door open, and no Mum, she does as she's always done and carries on. She takes care of the house, goes to school, walks Splinter, and minds her own business--all the while pushing down the truth she isn't ready to face. That is, until her grumpy, lonely neighbor Lettie--with her own secrets and sadness--falls one night and needs Rae's help. As the two begin to rely on each other, Rae's anxiety intensifies as she wonders what will happen to her when her mother's absence is finally noticed and her fragile world bursts open. A Million Things transforms a gut-wrenching story of abandonment and what it's like to grow up in a house that doesn't feel safe into an astonishing portrait of resilience, mental health, and the families we make and how they make us in return.   ...Show more
$22.99
AUD
Category: Fiction
On a summer's day in 1596, a young girl in Stratford-upon-Avon takes to her bed with a sudden fever. Her twin brother, Hamnet, searches everywhere for help. Why is nobody at home? Their mother, Agnes, is over a mile away, in the garden where she grows medicinal herbs. Their father is working in London. Neither parent knows that Hamnet will not survive the week. Hamnet is a novel inspired by the son of a famous playwright: a boy whose life has been all but forgotten, but whose name was given to one of the most celebrated plays ever written. ...Show more
$17.99
AUD
Category: Children's & YA | Series: Infinity Cycle
A New York Times, Publishers Weekly, and IndieBound bestseller Balancing epic and intensely personal stakes, bestselling author Adam Silvera's Infinity Son is a gritty, fast-paced adventure about two brothers caught up in a magical war generations in the making. Growing up in New York, brothers Emil and Brighton always idolized the Spell Walkers--a vigilante group sworn to rid the world of specters. While the Spell Walkers and other celestials are born with powers, specters take them, violently stealing the essence of endangered magical creatures.Brighton wishes he had a power so he could join the fray. Emil just wants the fighting to stop. The cycle of violence has taken a toll, making it harder for anyone with a power to live peacefully and openly. In this climate of fear, a gang of specters has been growing bolder by the day.Then, in a brawl after a protest, Emil manifests a power of his own--one that puts him right at the heart of the conflict and sets him up to be the heroic Spell Walker Brighton always wanted to be.Brotherhood, love, and loyalty will be put to the test, and no one will escape the fight unscathed. ...Show more
$17.99
AUD
Category: Children's & YA
Her advice, spot on. Her love life, way off. Darcy Phillips: Can give you the solution to any of your relationship woes - for a fee. Uses her power for good. Most of the time.  Does not appreciate being blackmailed. But when Brougham catches Darcy in the act of collecting letters from locker 89 - ou t of which she's been running her questionably legal, anonymous relationship advice service - that's exactly what happens. In exchange for keeping her secret, Darcy begrudgingly agrees to become his personal dating coach. The goal? To help him win his ex-girlfriend back. Okay, so all she has to do is help an entitled, bratty, (annoyingly hot) guy win over a girl who's already fallen for him once? What could possibly go wrong? ...Show more
O
by Steven Carroll
$32.99
AUD
Category: Fiction
'A woman writes a story for her married lover. Something she always thought of as a fairy tale. A fairy tale with a dark side, like the best of fairy tales...' Occupied France, 1943. France's most shameful hour. In these dark times, Dominique starts an illicit affair with a distinguished publisher, a m arried man. He introduces her to the Resistance, and she comes to have a taste for the clandestine life - she has never felt more alive. Shortly after the war, to prove something to her lover, she writes an erotic novel about surrender, submission and shame. Never meant to be published, Story of O becomes a national scandal and success, the world's most famous erotic novel. But what is the story really about - Dominique, her lover, or the country and the wartime past it would rather forget? From one of our foremost writers, the acclaimed and multi-award-winning Steven Carroll, comes O, a reimagining of what might have been, the story of a novel that took on a life of its own and mirrored its times in a way the author never dreamt of. 'He is one of the best we've ever had.' Geraldine Brooks ...Show more
$29.99
AUD
Category: Fiction
A young woman gets ready to go to a party. She arrives, feels overwhelmed, leaves, and then returns. Minutely attuned to the people who come into her view, and alternating between alienation and profound connection, she is hilarious, self-aware, sometimes acerbic, and painfully honest. And by the end o f the night, she's shown us something radical about love, loss, and the need to belong. ...Show more
$19.99
AUD
Category: Children's & YA
A high fantasy adventure full of pistols, swashbuckling, angels and heroes, Angel Mage is also a breathtaking story about love and power, obsession and passion. WINNER OF THE 2019 AUREALIS AWARD FOR BEST FANTASY NOVEL The icon-maker and angel-summoner Liliath, long believed dead, has woken from her ce ntury-long sleep to pick up the threads of a plan that has already destroyed one kingdom and may yet destroy another. To succeed, Liliath must bring together Agnez the musketeer, Simeon the doctor, Dorotea the mage, and Henri, one of the Cardinal's clerks, and take them into utmost danger ... Set in an alternative seventeenth century where angels can be summoned (and controlled) by those with a talent for magic, Angel Mage is an action-packed story of angels, heroes, gunpowder and high magic. ...Show more
$19.99
AUD
Category: Children's & YA | Series: Fable
Age range 12+  Filled with all of the action, emotion, and lyrical writing that brought readers to Sky in the Deep, New York Times bestselling author Adrienne Young returns with a new captivating duology. Welcome to a world made dangerous by the sea and by those who wish to profit from it. Where a young girl must find her place and her family while trying to survive in a world built for men. As the daughter of the most powerful trader in the Narrows, the sea is the only home seventeen year-old Fable has ever known. It's been four years since the night she watched her mother drown during an unforgiving storm. The next day her father abandoned her on a legendary island filled with thieves and little food. To survive she must keep to herself, learn to trust no one and rely on the unique skills her mother taught her. The only thing that keeps her going is the goal of getting off the island, finding her father and demanding her rightful place beside him and his crew. To do so Fable enlists the help of a young trader named West to get her off the island and across the Narrows to her father. But her father's rivalries and the dangers of his trading enterprise have only multiplied since she last saw him and Fable soon finds that West isn't who he seems. Together, they will have to survive more than the treacherous storms that haunt the Narrows if they're going to stay alive.   ...Show more
$34.99
AUD
Category: Australian Non fiction
If we are to take seriously the need for telling the truth about our history, we must start at first principles. What if the sovereignty of the First Nations was recognised by European international law in the eighteenth and nineteenth centuries? What if the audacious British annexation of a whole conti nent was not seen as acceptable at the time and the colonial office in Britain understood that 'peaceful settlement' was a fiction? If the 1901 parliament did not have control of the whole continent, particularly the North, by what right could the new nation claim it? The historical record shows that the argument of the Uluru Statement from the Heart is stronger than many people imagine and the centuries-long legal position about British claims to the land far less imposing than it appears. In Truth-Telling, influential historian Henry Reynolds pulls the rug from legal and historical assumptions, with his usual sharp eye and rigour, in a book that's about the present as much as the past. His work shows exactly why our national war memorial must acknowledge the frontier wars, why we must change the date of our national day, and why treaties are important. Most of all, it makes urgently clear that the Uluru Statement is no rhetorical flourish but carries the weight of history and law and gives us a map for the future.   ...Show more
$22.99
AUD
Category: History | Series: Six Tudor Queens Ser.
'This six-book series looks likely to become a landmark in historical fiction' The TimesAlison Weir, historian and author of the Sunday Times-bestselling Six Tudor Queens series, relates one of the most tragic stories in English history: Katheryn Howard, Henry VIII's fifth queen.'With characteristic ver ve and stunning period detail, this novel will captivate you and break your heart. Utterly sublime' TRACY BORMAN'Conveys the heart-rending pathos of a young woman executed, whose only real crime was her naivete and her desire to be loved... It is a profoundly moving story that lingers long after the last page is turned' ELIZABETH FREEMANTLE'Alison's sensitively drawn novel will change everyone's preconceptions' SUSAN RONALD...A NAIVE YOUNG WOMAN AT THE MERCY OF HER AMBITIOUS FAMILY.At just nineteen, Katheryn Howard is quick to trust and fall in love.She comes to court. She sings, she dances. She captures the heart of the King.But Henry knows nothing of Katheryn's past - one that comes back increasingly to haunt her. For those who share her secrets are waiting in the shadows, whispering words of love... and blackmail.The fifth of Henry's queens.Her story.Acclaimed, bestselling historian Alison Weir draws on extensive research to recount the tale of a vivacious young woman used by powerful men for their own gain. HISTORY TELLS US SHE DIED TO SOON.THIS MESMERISING NOVEL BRINGS HER TO LIFE.PRAISE FOR THE SIX TUDOR QUEENS SERIES:'Weir is excellent on the little details that bring a world to life' Guardian'Alison Weir makes history come alive as no one else' Barbara Erskine'Well researched and engrossing' Good Housekeeping'Utterly gripping and endlessly surprising' Tracy Borman 'Hugely enjoyable . . . Alison Weir knows her subject and has a knack for the telling and textural detail' Daily Mail ...Show more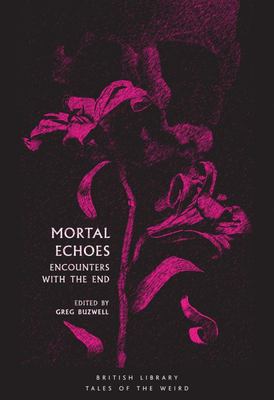 $25.00
AUD
Category: Anthologies, Essays & Journals | Series: Tales of the Weird Ser.
A strange figure foretells tragedy on the railway tracks. A plague threatens to encroach upon an isolated castle. The daughter of an eccentric scientist falls victim to a poisonous curse. The stories in this anthology depict the haunting moment when characters come face-to-face with their own mortality. Spanning two centuries, Mortal Echoes features some of the finest writers in the English language, including Edgar Allan Poe, Graham Greene, May Sinclair, and H. G. Wells. ...Show more
$32.99
AUD
Category: Crime Fiction & Thrillers | Series: Clementine Jones Ser.
Looking out over an ebb tide from the back verandah was like watching God paint stripes... Disgraced former lawyer Clementine Jones is on the shores of paradise-Queensland's Great Sandy Straits-trying to outrun her past. Bored with her house-sitting gig, she becomes a reluctant recruit to the local envi ronmental group, campaigning to save an endangered turtle as developers close in. Then a body is found at the base of a quarry, and Clem's world is turned upside down. The police say suicide. Clem's convinced it was murder. She's also knows she's the only one interested in tracking down the killer. Well, the only one apart from her friend Torrens, ex-con and reformed standover man. And he's got his own fight on his hands. ...Show more